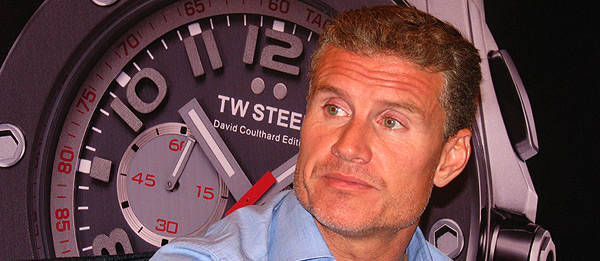 It's been nearly three years since David Coulthard retired from Formula 1 racing but the Scotsman with the square jaw still has one foot in the sport, serving with his last team, Red Bull Racing, as a consultant and demonstration driver. He is also F1's commentator for the BBC.
During his recent visit to the Philippines, TopGear.com.ph took the opportunity to ask Coulthard about Formula 1 then, now and in the future. We also talked about his association with Mercedes-Benz and the 1998 Belgian Grand Prix.
When you retired from Formula 1, the cars then didn't have Kinetic Energy Recovery Systems (KERS) or Drag Reduction System (DRS). What's your opinion about the cars today? Is there a big difference?
The bottom line with F1 is that you take the car and run it around the track as quick as possible. The fundamentals don't change; it's the technology that the drivers have at their disposal that evolves constantly. That's Formula 1; it should be technically challenging. It should be about developing faster forms of changing gears, more sophisticated software, more powerful engines, better tires, that sort of thing.
Do you think DRS lessens the racecraft?
I don't think DRS lessens the racecraft. It certainly makes overtaking easier. It would have been helpful to have during my career but it wasn't there. Formula 1 has to compete with a lot of very popular sports and as long as it introduces something new that's fair, equally balanced among everyone else and entertains the fans, then it can only be good for the business.
ADVERTISEMENT - CONTINUE READING BELOW ↓
What can you say about the new rules and regulations for the 2013 season?
I never worried about regulation changes when I was driver because I didn't influence them. What I've always done was focus my time and energy on things I can influence rather on things I have no control over. If I can add, though, I hope the rule makers don't sell out on the fundamentals of Formula 1. Formula 1 should be fast and noisy and exciting. It should be like going to a rock concert; you expect it to be loud. Going to a Formula 1 Grand Prix, the car is alive and the heart of the car is the engine which creates Formula 1's distinct sound and you can just imagine its power. If it's a little quiet like an electric car, the sport might survive but it won't be as impressive.
You've always been associated with Mercedes-Benz. How did that start?
Even before I was born, my father always had a Mercedes car. Every year, he had a new Mercedes car so I was a Mercedes man even before I joined Formula 1. I bought a 1971 280 SL when I drove for Williams in 1995 and then I joined with McLaren the following year. I suppose that car's the same age as me and I hope to pass that car on to my son when he's of age to drive. It's the brand that I stick with and enjoy. It's not that I don't think BMW or Audi or any manufacturer can make fantastic cars or good looking cars; quite the contrary, really, but that's part of life's journey. You get comfortable with a particular brand and you stick with it, the relationship is stimulated and you keep it going.
ADVERTISEMENT - CONTINUE READING BELOW ↓
Recommended Videos
It's been 13 years since the Belgian Grand Prix. What can you still recall about that accident with Michael Schumacher?
It was just stupidity when he came after me asking if I wanted to kill him. It was a combination of things that led up to an error on the track. He has to take up more responsibility in that he's behind and he can see what's in front. I take some responsibility, of course, because I wasn't driving the same speed he was driving in the same conditions.
What's your everyday car?
I drive a GL when I'm with my family, a C63 when I'm looking for sporty performance, and the 280 SL. My wife's got a (Aston Martin) DB9 but that's her choice.
Interview by Patrick Everett Tadeo