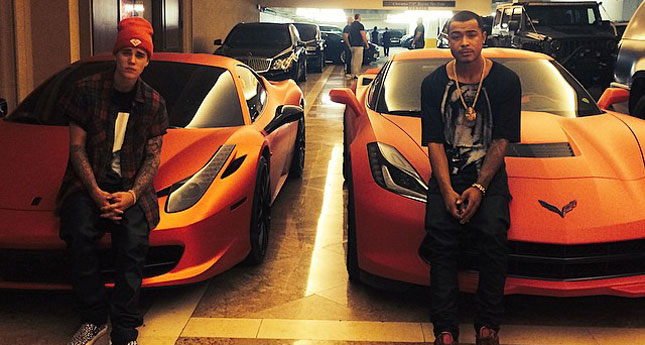 The last we heard from Justin Bieber--because we don't really follow stories about him--was back in late 2013. At that time, there was a rumor he would appear in Furious 7. Thankfully, that didn't come to pass. But equally disheartening news has surfaced.
According to a USA Today interview, the pop star has purchased a one-of-499 Ferrari LaFerrari supercar. When the interviewer asked Bieber what cars he's driving now, his exact reply was:
"I'm still driving my Ferrari. It's a 458 Italia, and I just got the LaFerrari. It should be coming soon."
As far as we know, buying a LaFerrari isn't as simple as coughing up the roughly $1.7 million (P76 million) SRP. You have to be invited to purchase. And to receive an invitation, you have to own at least five Ferraris. And you can't just snap up five modern Ferraris and ask for your LaFerrari allotment--your Ferrari collection has to be made up of classic and contemporary models.
In other words, it's a very curated list of buyers who are invited to purchase Maranello's latest limited-edition metal fantasy. And at 21 years old, we doubt if Bieber has amassed enough respect and clout with Ferrari to garner a solid reservation. As wealthy as he may be, in the Italian carmaker's eyes, Bieber is just another moneyed artist. This is in comparison to the billionaires and royalty who have been Ferrari clients for decades.
Continue reading below ↓
Recommended Videos
Then again, few things are impossible if you have money. A slightly used LaFerrari supposedly surfaced on the Internet last year, for a very big markup. So there's a chance a stray unit found its way to Bieber and his checkbook.
Maybe Bieber will bring his LaFerrari to the Pacquiao-Mayweather mega-fight next month. Everyone knows he and Money are good friends. We'll just take solace in Manny knocking Floyd out.
Photos from Justin Bieber's Instagram account