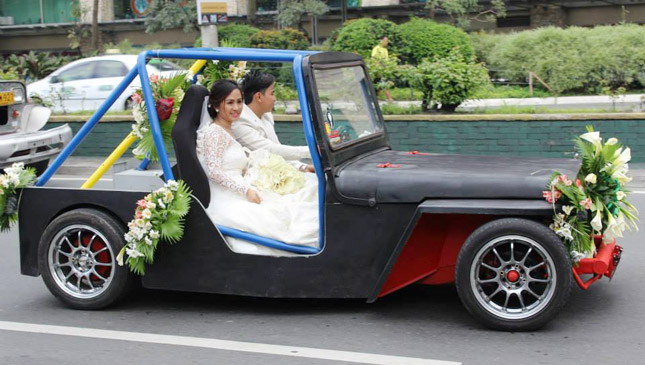 In the wee hours of today, we posted on our Facebook page a photo of a lowered owner-type jeep that had been used as a bridal car by an awesome couple. The owner of the jeep sent us that photo, which has now collected more than 35,000 likes as we write this. The guy is named Alfred Ty--no, not that super-rich Alfred Ty--and it's unclear whether he was also the groom seen driving the jeep in the picture or he simply lent it to a friend.
The bridal jeep photo, by the way, was sent to us back in December.
Anyway, Alfred has sent us more recent images of the jeep. Apparently, he has been modifying the thing since acquiring it. He says he bought it mainly because of its Toyota 4AGE engine. He has also installed wider wheels, giving the jeep a sportier stance. And yes, the Victoria Court sticker remains.
Check out the pics and be inspired to put together your own four-wheel creation. Just be committed to it.
Photos from Alfred Ty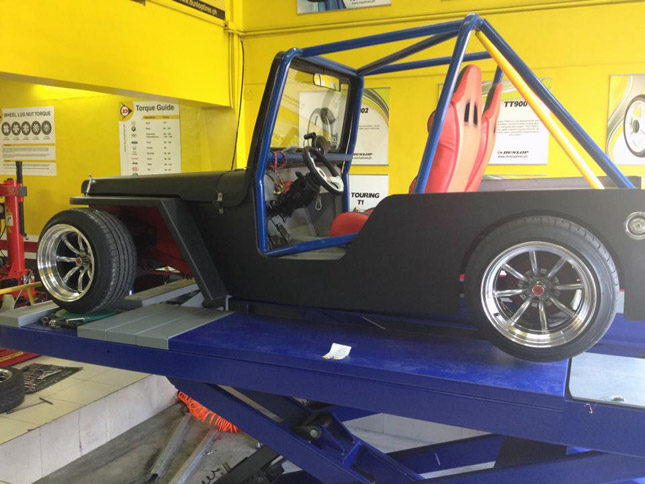 Continue reading below ↓
Recommended Videos