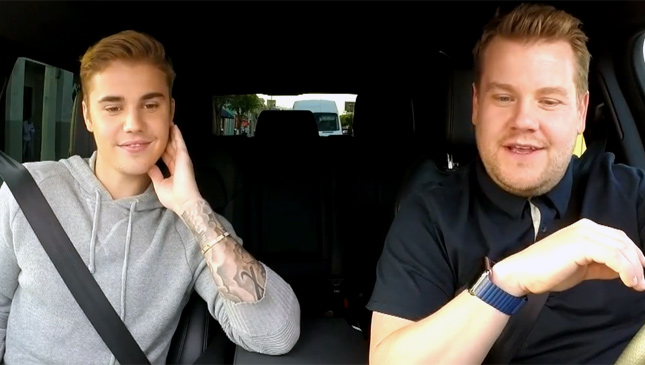 Before you come at us with pitchforks and torches, we want to reiterate that our opinion of Justin Bieber is similar to yours. He's a product of the American star machine, and we were just as disappointed to hear that he would get one of the very rare LaFerraris on the planet.
But when we saw this video of the pop star and the host of The Late Late Show With James Corden, the clip managed to put a smile on our face. In this video, Corden and Bieber go around town in a Range Rover and discuss Calvin Klein underwear, online hate, and dating.
Oh, and they also break into a few songs, one of which we guarantee will have you nodding your head and tapping your feet. We gotta hand it to Bieber--the guy's an entertainer.
So just enjoy the clip and try not to let accumulated negativity get in the way of appreciating an amusing joyride.
ADVERTISEMENT - CONTINUE READING BELOW ↓
You don't have to thank us.
If you're viewing this on a mobile device and can't see the video, please click here.
ADVERTISEMENT - CONTINUE READING BELOW ↓
Recommended Videos