The Internet's been buzzing today about the new 'Lalisa' music video that just dropped on YouTube. It's part of the solo debut of Thai artist Lisa, the resident rapper of South Korean girl group Blackpink. You don't even need to be a fan of the group to catch it—it's still trending on social media as we type this.
Now, we're not going to pretend we're hardcore K-pop stans, because we're not. But the music video caught our attention because of the bike starring in it.
It's hard to miss the motorcycle, but it's not exactly that easy to identify. Any guesses?
Time's up. It's a Ducati Panigale V4. It's only shown for a split second, but if you hit pause right at the 0:54 mark, you'll be able to spot the Ducati badge on the windshield. From there, it's easy to deduce that this one's a Panigale.
The overall shape of the bike—from the headlights to the air ducts and all the way to the taillights—give it away. Heck, even the color of the front suspension fork, which you can see from different angles in the clip, checks out.
But if you're wondering why this bike looks a bit different, here's the thing—this Panigale V4's sporting Fullsix carbon accessories. Hit pause again at the 1:12 mark, and you'll catch the brand's logo on the side.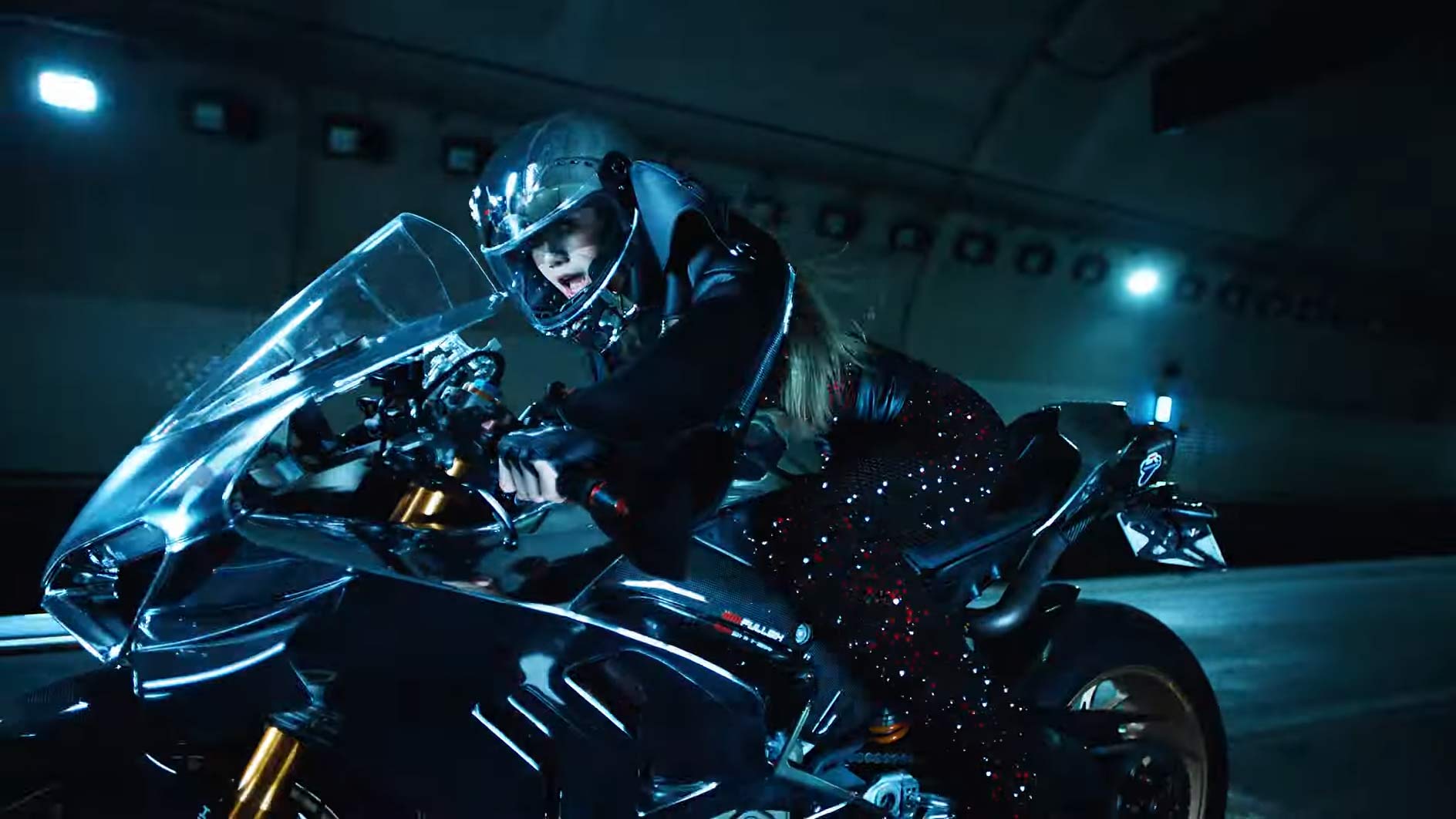 ADVERTISEMENT - CONTINUE READING BELOW ↓
The Ducati only gets a few seconds of screen time in total, though. If you watch the entire clip, you'll also see a bunch of ATVs and dirt bikes throughout the MV's multiple settings. Anyway, you can just watch the full music video below.