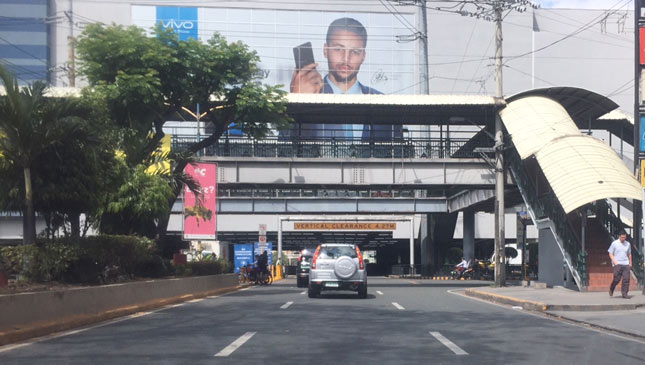 As the struggle wages on with the daily realities of Manila's extreme congestion, we all deserve a bit of space to let loose and relax during weekends. Thing is, if you do decide to sleep in, but plan to do groceries, shopping, dining or any leisurely activity later in the day, you'll be caught in a jam. And the unnecessary stress during your downtime kills the whole idea of what weekends are all about.
Well, I decided to change things up recently by driving to Manila on an early Sunday morning to knock out errands as soon as possible and enjoy the rest of the day afterward. Here are some firsthand observations on why it's good to be an early bird during the weekends.
Continue reading below ↓
Recommended Videos
1) There's very little to no traffic.
Nothing spells relief like cruising to a mall without typical stop-and-go traffic. That alone should get your day started on the right note, even if you didn't get to sleep like Juan Tamad.
2) You can save fuel.
Obviously, no traffic equates to better fuel efficiency. This saves you extra bucks for things you may need. Also, even your engine deserves to exercise and break free from time to time (without violating speed limits), as too much idling in traffic isn't good for its health down the long road.
3) No lines at parking lot entrances.
Imagine all the time we waste just waiting in line to park. Well, for at least once a week, you can do yourself a solid on minimal time wastage by arriving at a parking garage just as it opens. You'll never see that awful "Parking full" sign if you're early. And the parking bonus is...
4) You get to choose the best parking slot in the building.
The problem with going out late on a weekend is you often end up playing "Trip To Jerusalem" with other cars for that vacant slot in an ocean of parked vehicles. It's never fun when you lose your patience or temper, especially if it's to a point where you risk making enemies and possibly damaging your car. Of course we should respect the first-come-first-serve rule, but in reality, it isn't always observed. What's worse is some folks force their vehicles in spots or positions where cars shouldn't be, such as parking up on a curb or island and obstructing the flow of cars while also placing other rides at risk.
5) Everything else just flows smoothly.
Once you've made it to an establishment before the spree comes, you'll realize that getting those movie tickets with preferred seats is absolutely possible, dining at your favorite restaurant is a cinch sans the waiting list, and those coveted cool deals actually find their way into your hands before the rest of the snoozing world catches up to snag them.
As my old man once said, "the early bird catches the worm, son!" Well, in this case, the early motorist catches a whole lot more gold in the form of something we all tend to take for granted: Time.