With lower taxes provided by the EV Law, as well as potentially, lower tariff rates by Executive Order, EVs are slowly, but surely, making their mark in the Philippines one vehicle at a time. While they are still a rare sight in the wild, we were invited by Richard Cajucom of the Electric Vehicle Owners of the Philippines (EVOP) for their first-ever car meet. We weren't quite sure what to expect, as we weren't even aware, until they gave us a call, that such a group existed locally. We knew we just had to check it out.
Riding along with the Weltmeister team of Bob Shaw, VP and General Manager, and Kristoff Arcega, Sales, Marketing and Product Planning Manager, in a demo unit of their W5 electric SUV, we quizzed them as to what we could expect from the meet-up. To be honest, they weren't quite sure also, as this would be the first time that so many EV owners would get together in the country. Excitedly, and with stomachs full from a hearty lunch, we headed to Robert Almario's house in Quezon City.
OTHER STORIES YOU MIGHT HAVE MISSED:
10 Answers to frequently asked questions about hybrid vehicles
Hyundai Ioniq 5 to start at P3.068-M in PH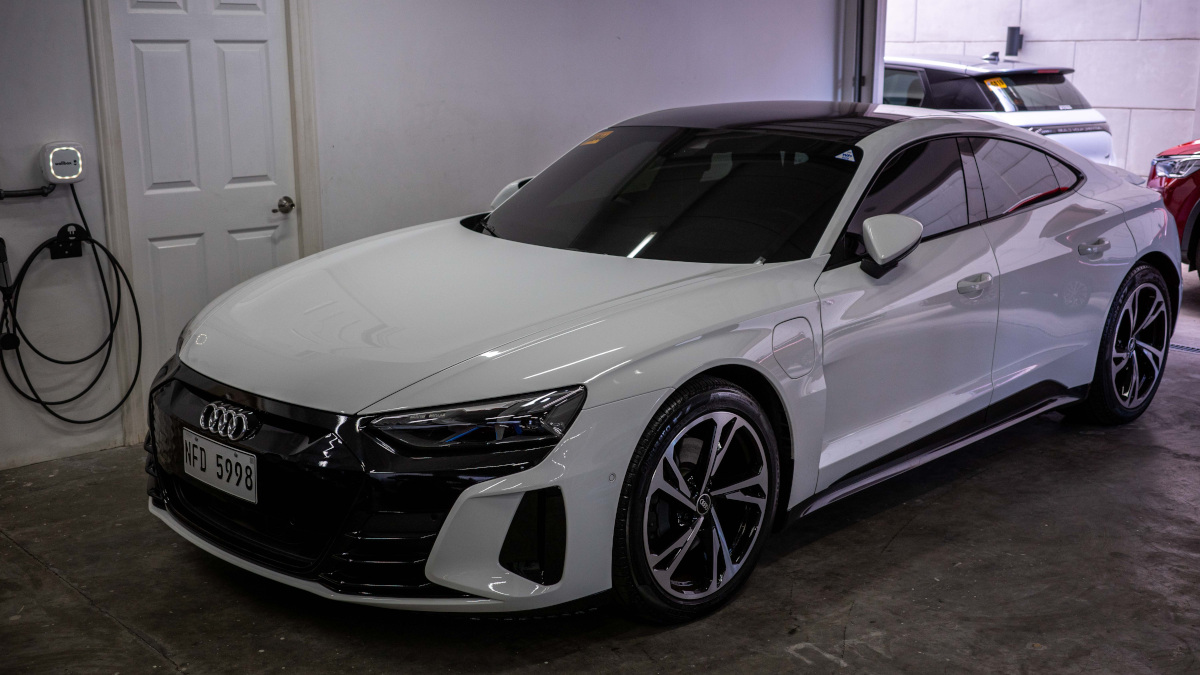 When we arrived, we were greeted in the usual way by Robert, as we were led inside his solar-powered home, where his EVs sat charging. He had informed us that except for one or two internal combustion engine (ICE) vehicles, he had sold off all his cars to fully go down the EV road—and my, what a road. In his garage sat two Audi e-trons, one an SUV, and the other, Iron Man's e-tron GT. Beside it was a gorgeous red Porsche Taycan, and parked alongside were a BYD Dolphin and other EVs too numerous to list.
Speaking of BYD, Mark Tieng of BYD Philippines was also there. Similar to Weltmeister, he had come to let the visitors try out the EVs on hand, specifically, the Dolphin, which is apparently selling well enough that the reservation line is quite long in most BYD outlets.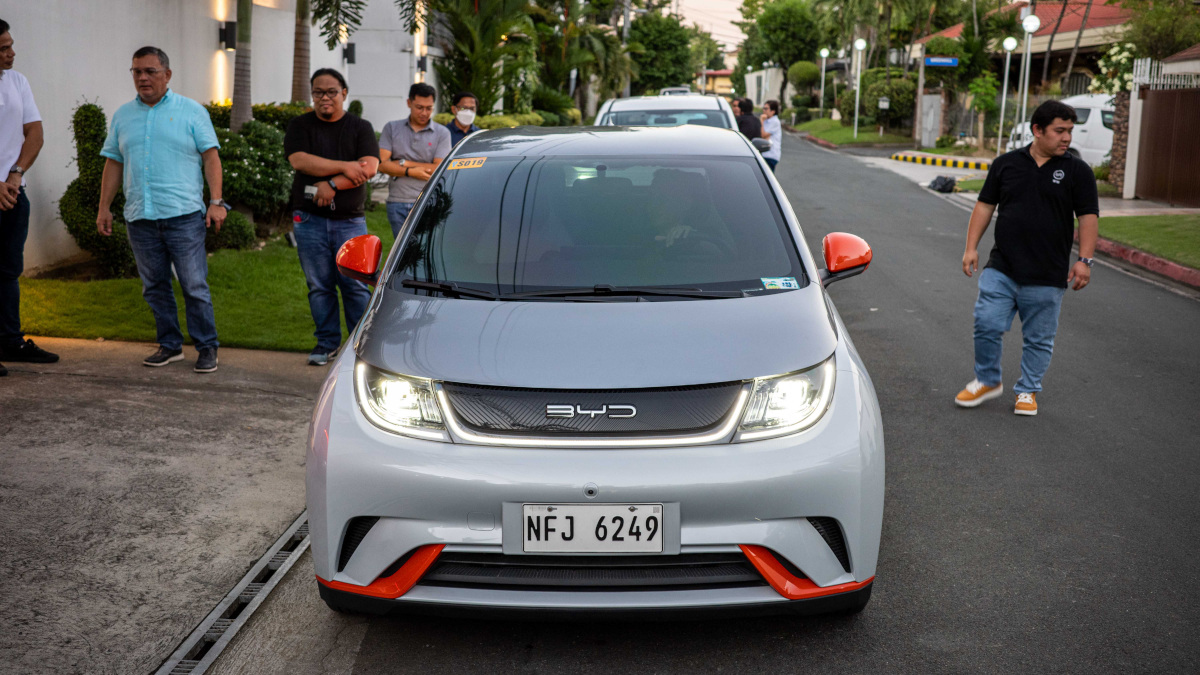 As the other owners arrived, we realized that outside a trade show, we had never seen this many EVs in one place, at one time. There was a lot of Chinese EVs present, from a cute little Wuling to the more traditionally designed Weltmeisters, to the colorful BYDs and even a plug-in hybrid from Chery.
As owners congregated, the typical car talk regarding turbos, coilovers, and big brake kits was replaced with owners comparing and bringing out the AC and DC charging systems and adapters they use. The group talked about charging infrastructure, home-charging, and how SM initiatives are great for plugging cars in while they do their grocery shopping. For the first time, we realized that these were the frontiersmen of the wild wild west. With no standardized charging infrastructure as of date, a plethora of adapters was brought out for use in various different charging stations out in the Metro.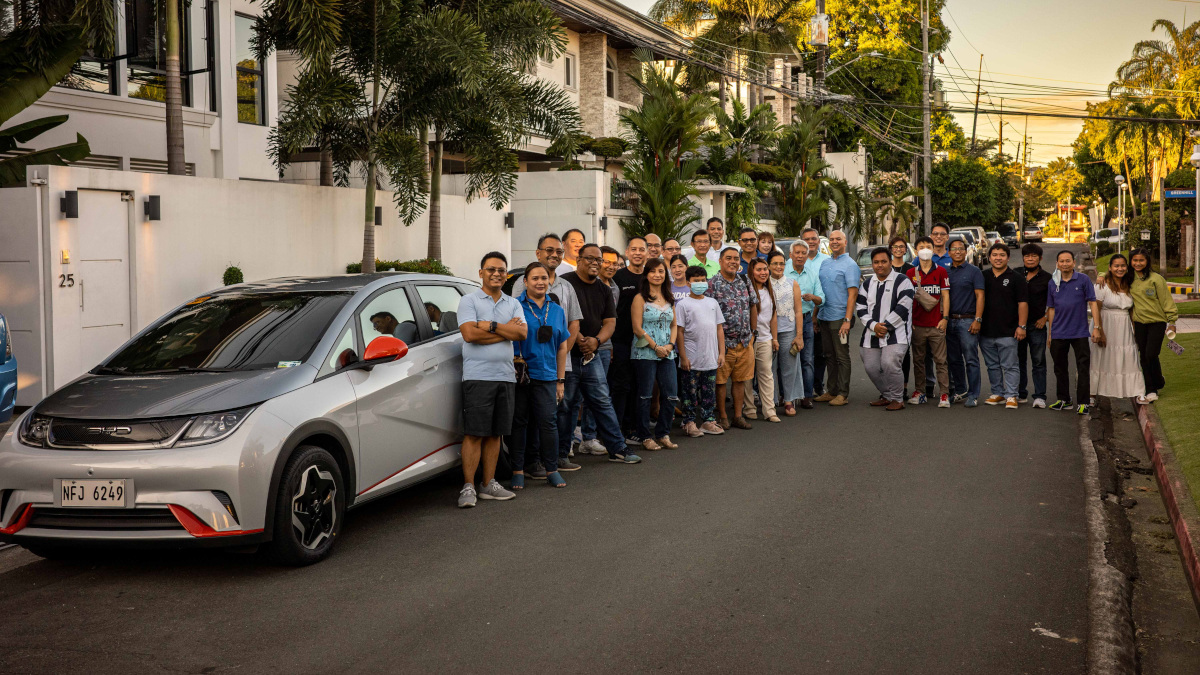 The overall vibe was amazing. Everyone was happy to share information as early adopters, and everyone was discussing just how their range anxiety disappeared after using the vehicles for a good few months. They told us just how little cost there was in daily driving their generally maintenance-free vehicles, and we couldn't help but feel a bit envious and want to be part of their group.
Each car group has a different identity, but one thing stays the same: the passion for owning a specific class of vehicle. With more EVs coming in from mainstream manufacturers like Hyundai and Kia, the future of EVs, especially for EVOP, is looking more and more like that—the future.
More photos of the EV Owners of the Philippines' first car meet: