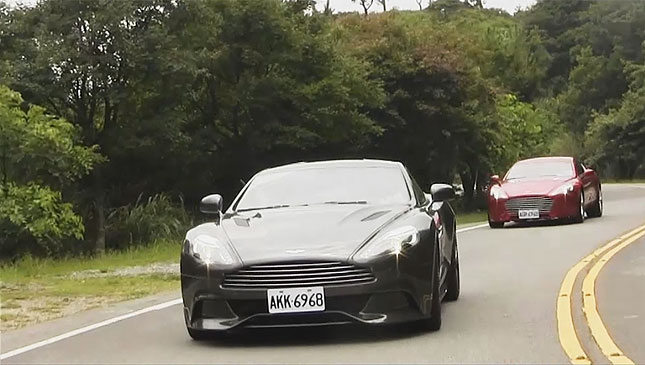 We're betting that 90% of our readers won't even bother to read this introductory text and will just scroll down below to watch the video. A grand tourer that has a V12 engine under its hood and packs 568 horses will certainly switch on any gearhead's excitement button.
You have to thank our print associate editor Paulo Rafael Subido, who was nice enough to roll down his windows as he drove the Aston Martin Vanquish. Now we can all listen to the Vanquish's roar as it cruised around the Five Finger Mountain in Taiwan.
"So this is how a V12 feels like," Paulo said. "It's just pure heaven."
As we reported earlier, the British car marque will open its showroom soon. So Aston Martin fans, it won't be long before you get to spot one on the road. Our August 2015 issue, which features the Vanquish and the Rapide S on one of two covers, is still available on newsstands. If you prefer the digital version, you may download it through the Summit Newsstand.
If you're viewing this on a mobile device and can't see the video, please click here.
Continue reading below ↓
Recommended Videos