Max Verstappen, 258 points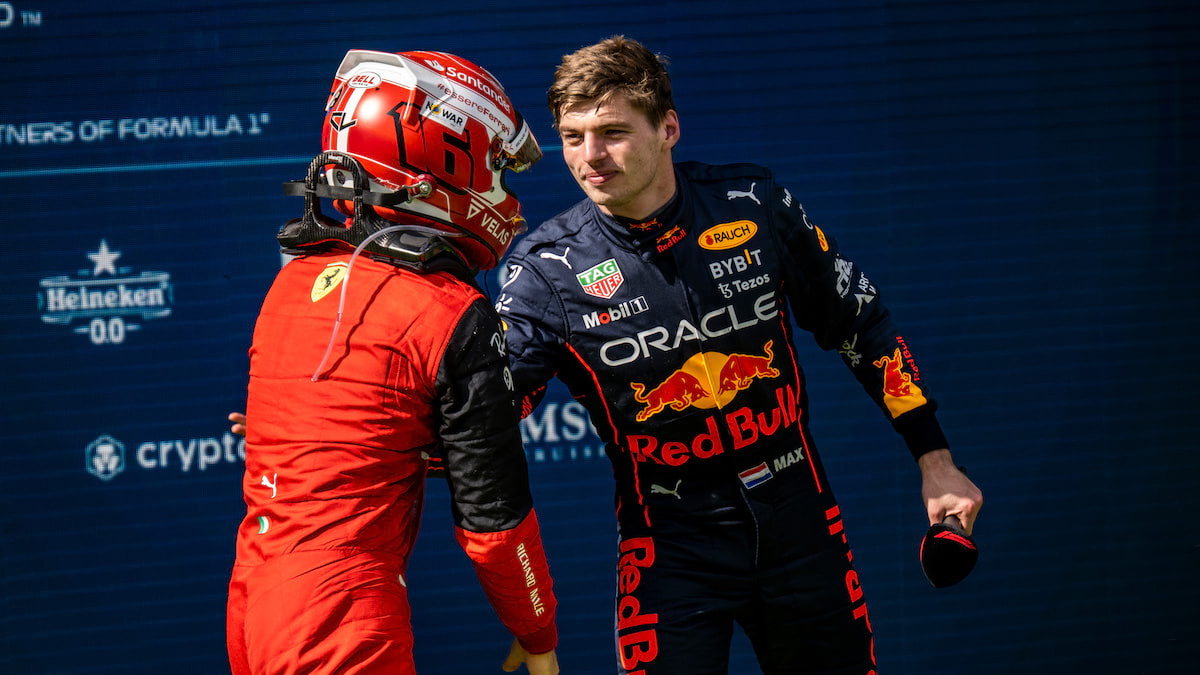 Eight wins from 13 races so far, and the only times he hasn't made the podium—Bahrain (fuel pressure), Melbourne (fuel leak), and Silverstone (floor damage)—are when Red Bull's car has let him down. Bar the odd mistake, the defending champion has driven flawlessly, and he has turned a 46-point championship deficit into an 80-point advantage over his nearest rival. One hand on the trophy already.
TG rating: A+
Charles Leclerc, 178 points
Continue reading below ↓
Recommended Videos
Leclerc has been on pole for Ferrari seven times already in 2022 (versus three for Verstappen), but a trio of victories in a car that's clearly the quickest on the grid over one lap is...not good. To be fair to him, two engine failures while leading have not helped his cause, but a crash at Imola cost him points and another in France—again while in front—cost him more. Would also be better off if the team didn't keep making strategic mistakes.
TG rating: B
Sergio Perez, 173 points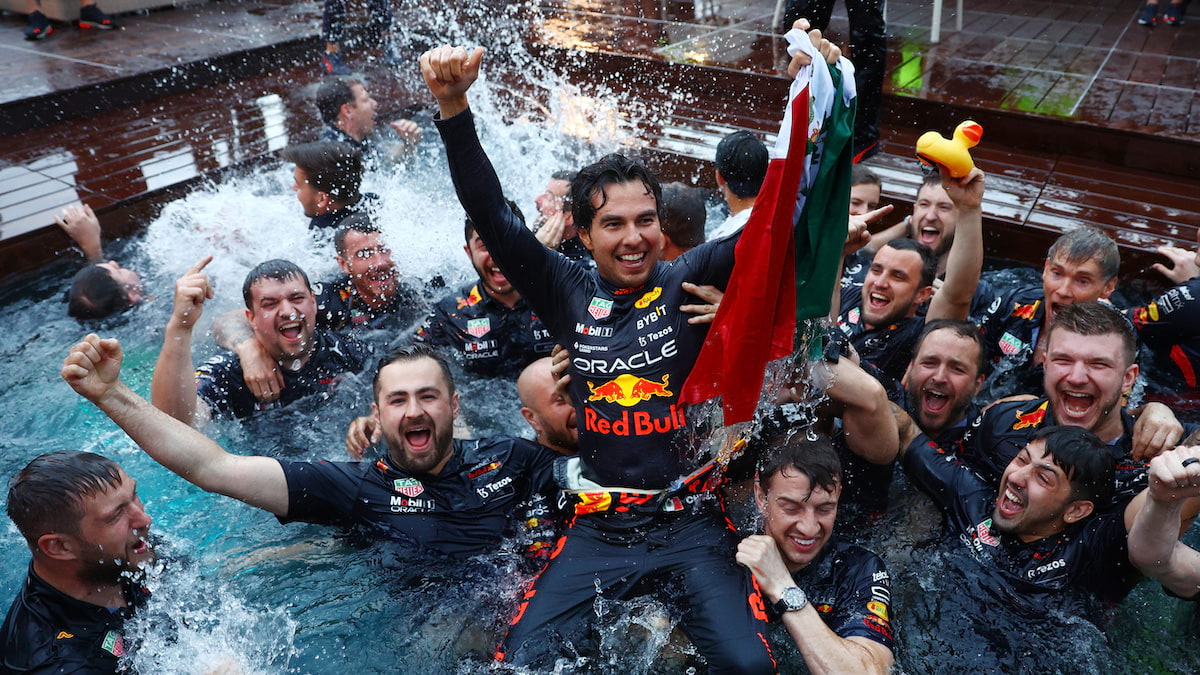 Perez started the season strongly, and his win in Monaco came on a weekend where he consistently had more pace than his teammate throughout. However, he's struggled more with the Red Bull, recently and with Mercedes closing the gap to the frontrunners, the Mexican has looked vulnerable again. Not getting in Verstappen's way is his main job though, and he's doing that admirably.
TG rating: B
George Russell, 158 points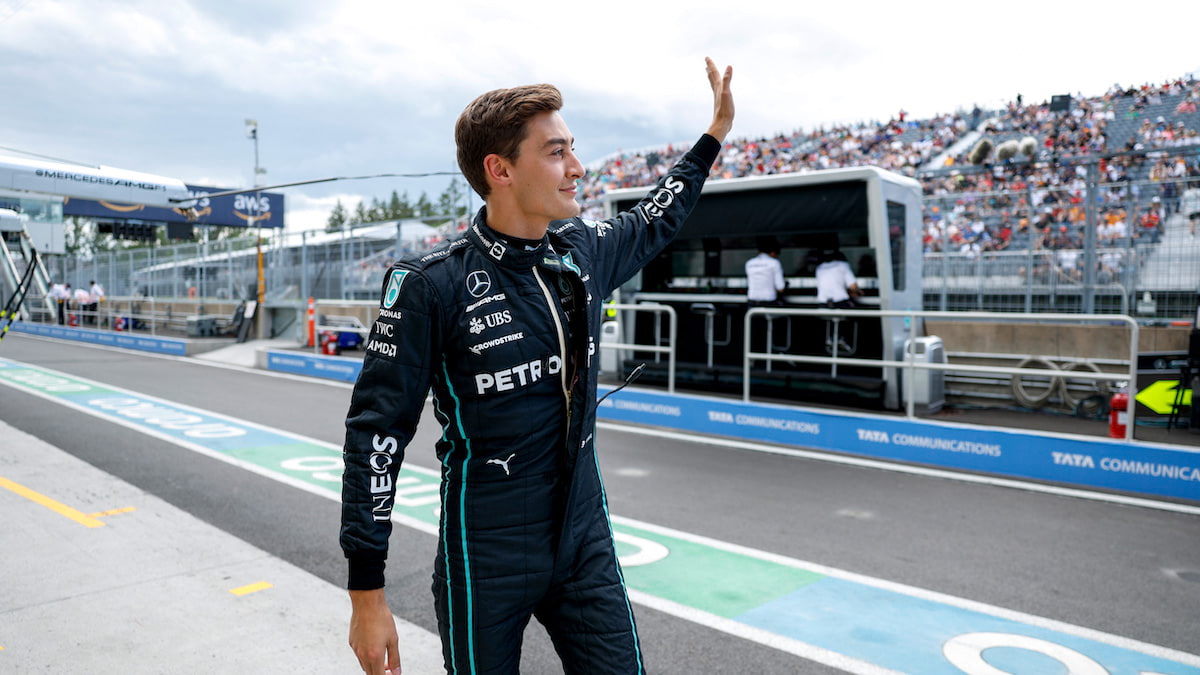 What a debut season Russell is having for Mercedes. Promoted from Williams for 2022 and displaying all of the promise he showed in his three years with the team. Hasn't finished outside the top five all season (with the sole exception being that awful collision at Silverstone), earning the nickname Mr. Consistency. Lived up to his other nickname, Mr. Saturday, with a shock pole lap in Hungary, having found his feet quicker than his vastly more experienced teammate in the early, incredibly bouncy stages of the season.
TG rating: A
MORE FORMULA 1 STORIES:
Red Bull's principal strategy engineer reveals the secrets of Formula 1 strategy
Alpine is dedicated to developing the next female F1 driver nearly 50 years after the last
Carlos Sainz, 156 points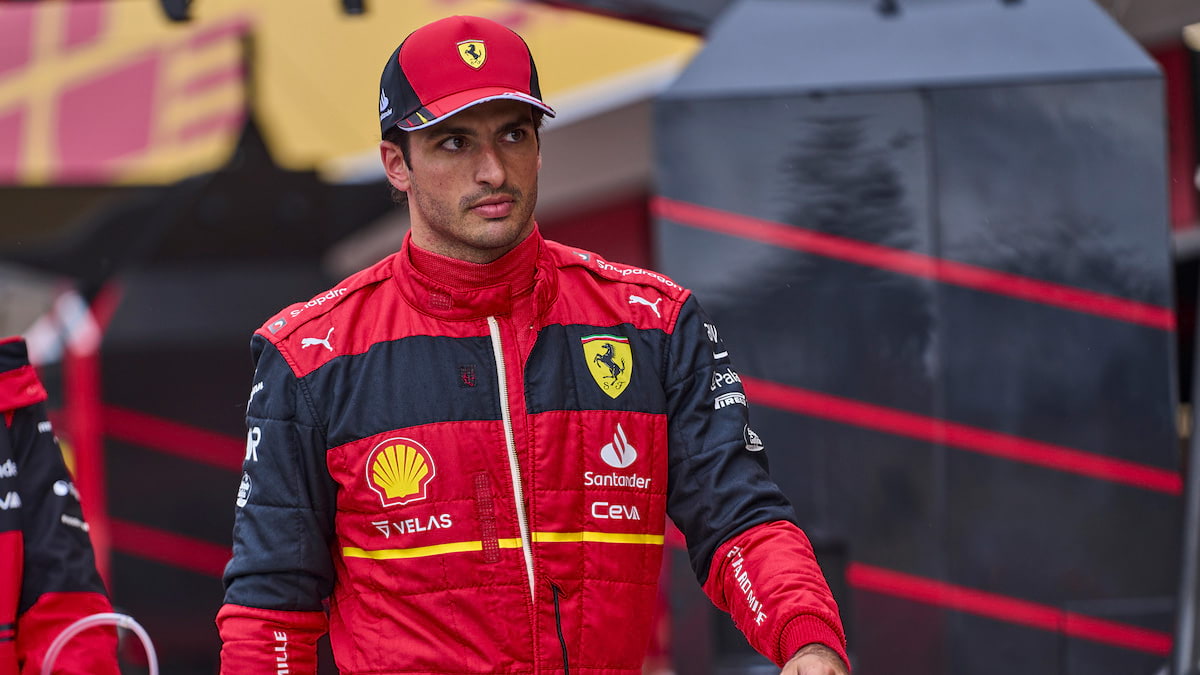 Sainz's results don't look bad on paper, but watch the races and it's clear how much pace he's lacking versus his teammate. Struggled to get a feel for the car early on, but turned things around with a maiden pole and win at the British GP. Often looks more on top of strategy while driving at 200mph than his team does on the pit wall, and arguably outperforms Leclerc in this area. Scant consolation though.
TG rating: B-
Lewis Hamilton, 146 points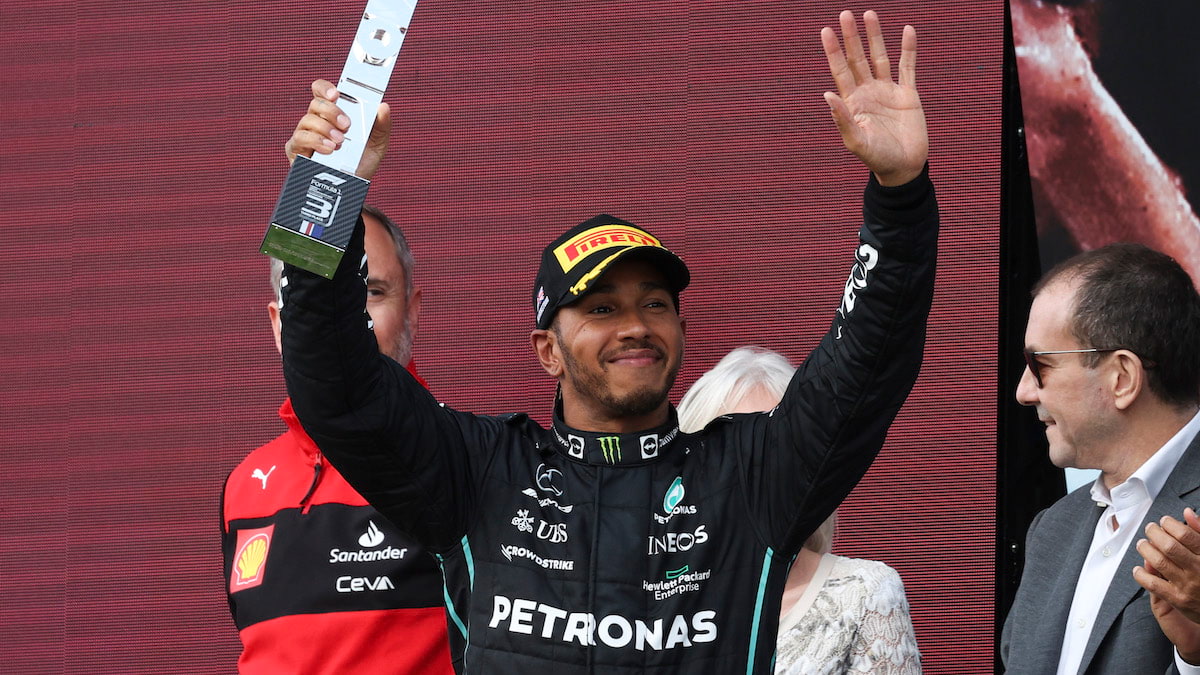 Looked a little lost in the early stages of the season as Mercedes struggled with porpoising, and some bad luck with safety cars cost him points for sure. But since the team has tamed the car somewhat, Hamilton has surged back into form, heading into the summer break on the back of five straight podiums. Won't care one bit that he's a few points behind Russell, and deserves credit for taking on some of the more extreme car setups as the team desperately tried to coax some speed from its car.
TG rating: A-
Lando Norris, 76 points
Quietly going about his business in a highly effective manner, in a car that might only be the fifth quickest on the grid. The only driver outside of the top three teams to get a podium finish so far in 2022, and heads McLaren teammate Daniel Riccardo by 76 points to 19. For which the Woking outfit handed him a four-year contract earlier this year.
TG rating: A
Esteban Ocon, 58 points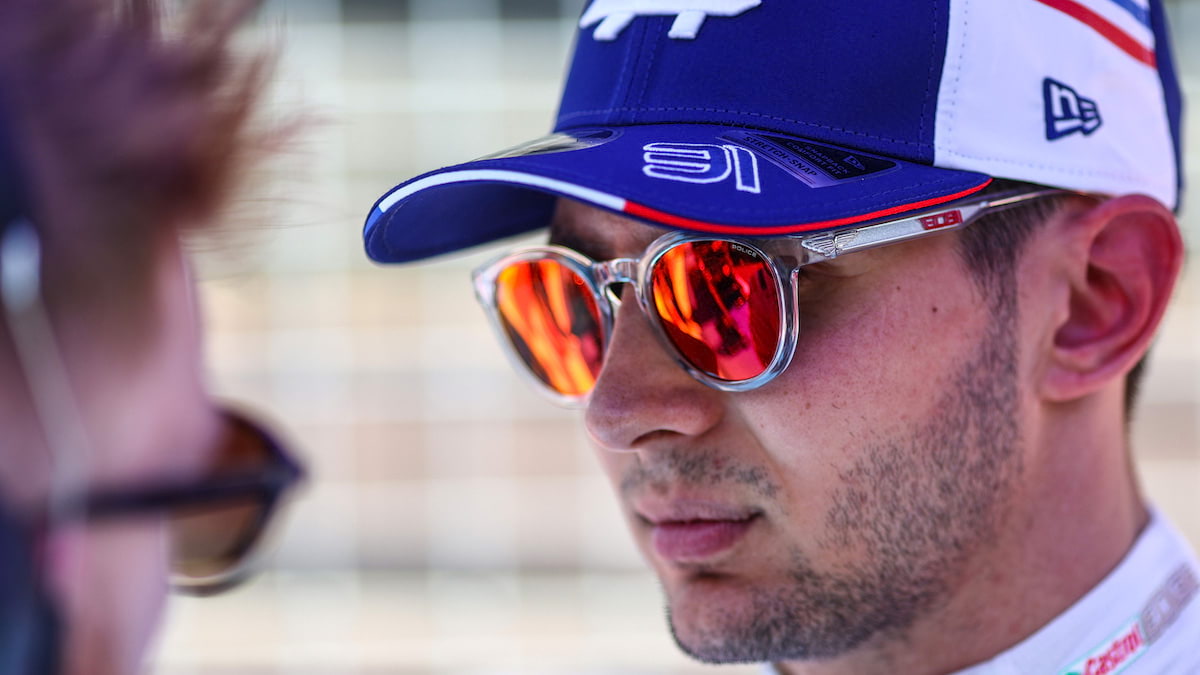 Another driver who is performing consistently well, without ever troubling the headlines. Ocon has held his own against the still-rapid Fernando Alonso, and though it's the soon-to-be-heading-to-Aston-Martin Spaniard who's had the upper hand lately, Ocon's measured racecraft has lifted Alpine up to fourth in the constructors' standings.
TG rating: B
ALSO READ
Lewis, Verstappen, and other F1 drivers react to Sebastian Vettel's retirement news
Even Formula 1 engineers have faith in the power of duct tape
Valtteri Bottas, 46 points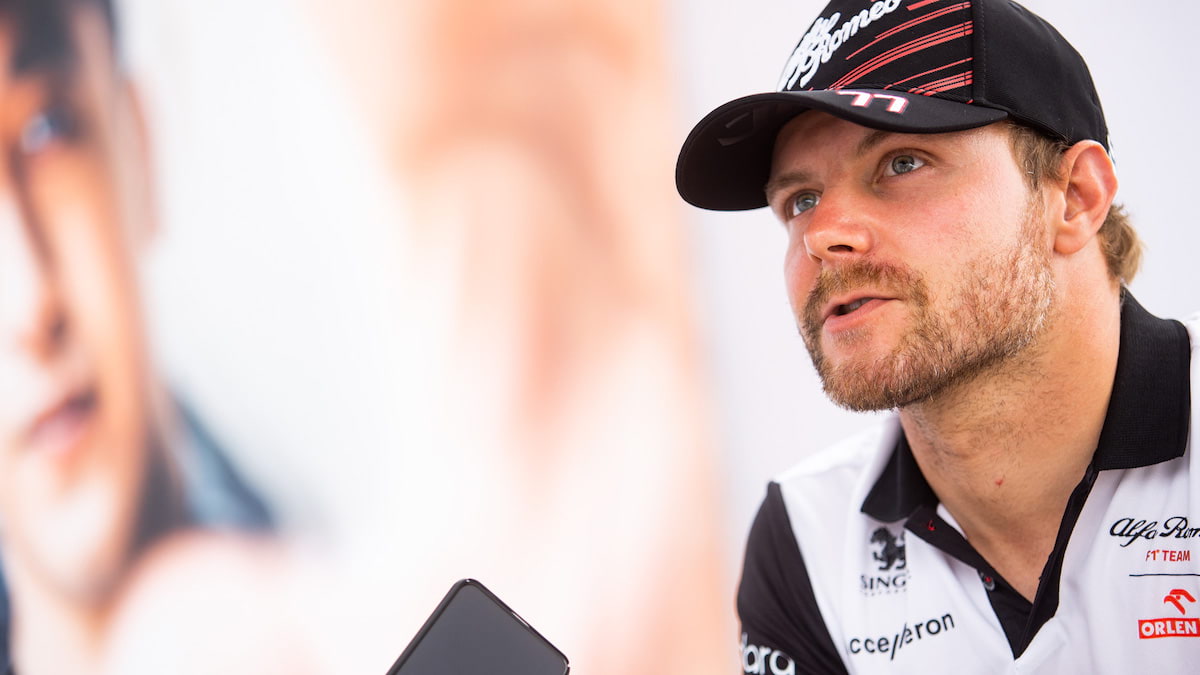 Moved on from Mercedes at the end of last season and looks all the better for it. Made the most of Alfa Romeo's early-season pace with a string of good points hauls, although results have dropped off since Monaco. Yet to be beaten by rookie teammate Zhou Guanyu in a race they've both finished.
TG rating: B+
Fernando Alonso, 41 points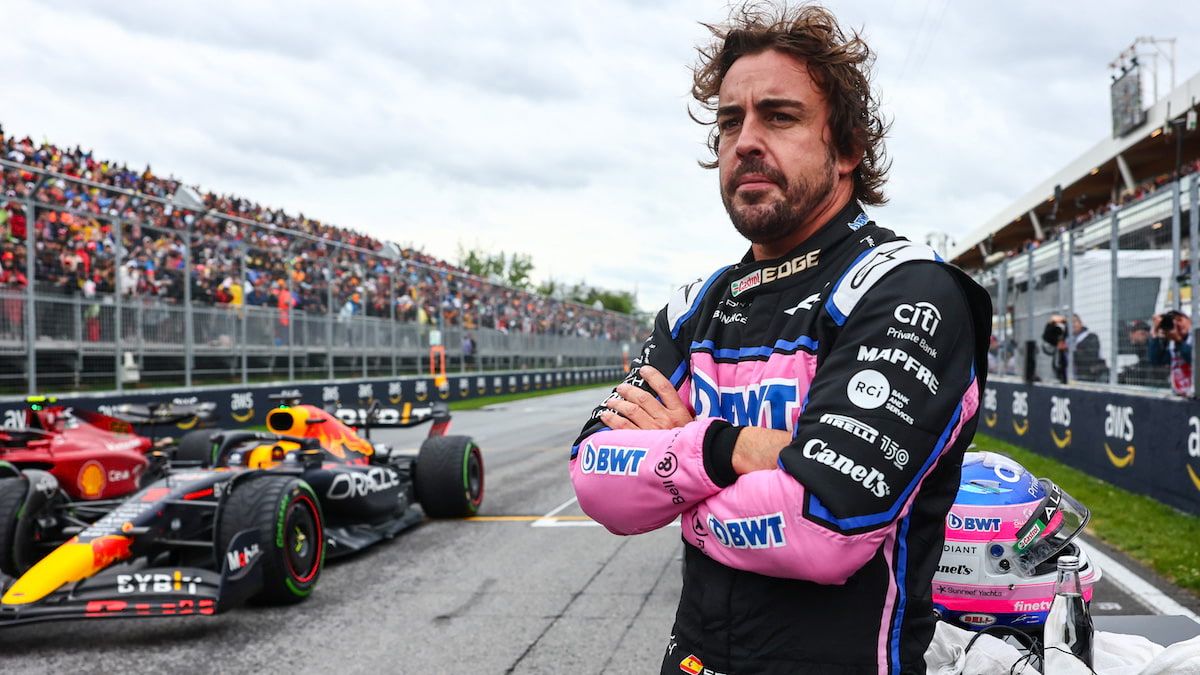 Alonso didn't get much luck in the first five races, but since the Spanish Grand Prix in May, he's been a constant feature in the top 10. A spectacular qualifying lap in Canada to land P2 out of the blue is the team's highlight for sure, and lately he's been reeling in Ocon in the championship standings. Turned 41 just days ago, but his speed continues to defy his own personal odometer.
TG rating: B
Kevin Magnussen, 22 points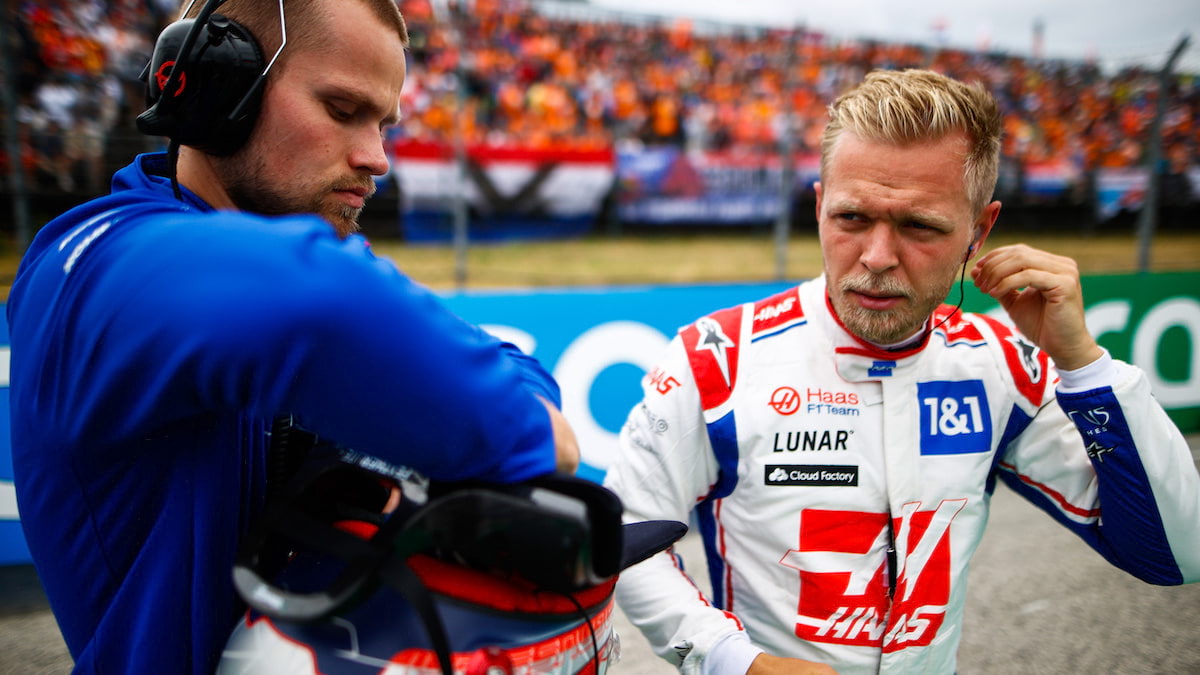 Returned to F1 at the last minute when Haas let go of Nikita Mazepin before the season started, and immediately impressed with P5 in the first race of the season. His speed has given his less experienced teammate something to aim for, and pushed the team onwards for the better. Would arguably have more points to his name if he didn't keep being forced to pit to repair damage on his car.
TG rating: B-
Daniel Ricciardo, 19 points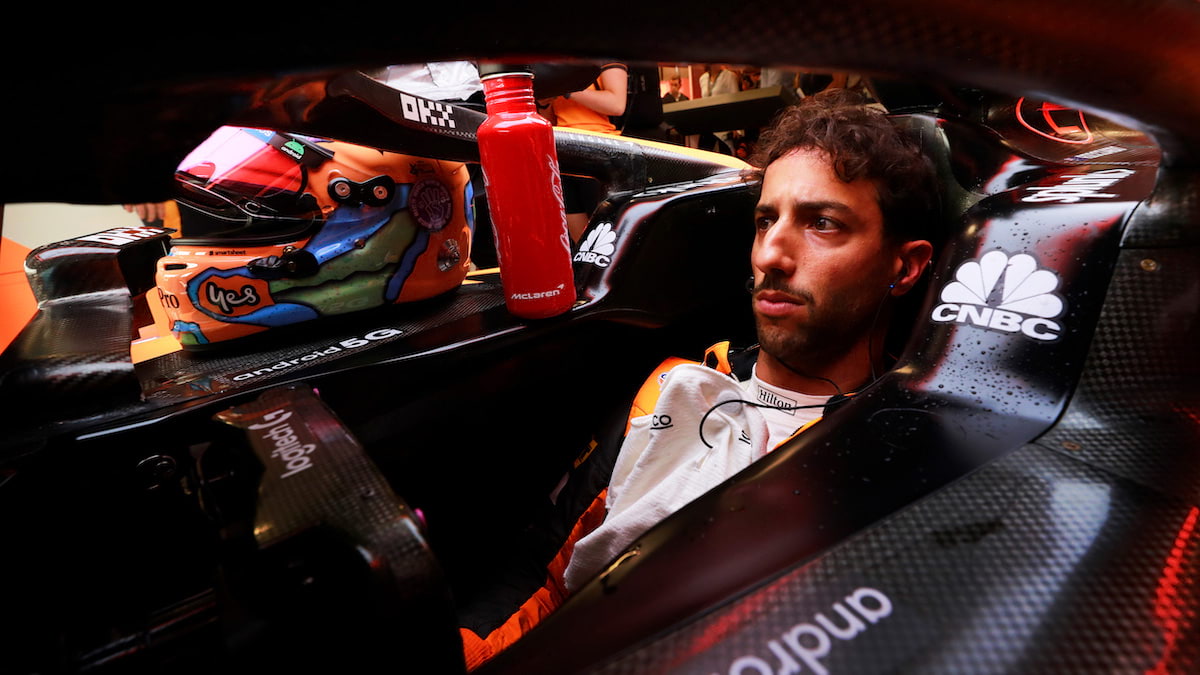 We love Danny Ric as much as anyone, but watching how things are playing out with McLaren has been painful. Really painful. Even a shock victory at Monza last season—the team's first in almost a decade—hasn't papered over the cracks for the Aussie. It's well documented that the car just doesn't suit his driving style, but the same is true for Lando Norris and the younger Brit is miles faster in the same machinery. This sport is brutal.
TG rating: D
Pierre Gasly, 16 points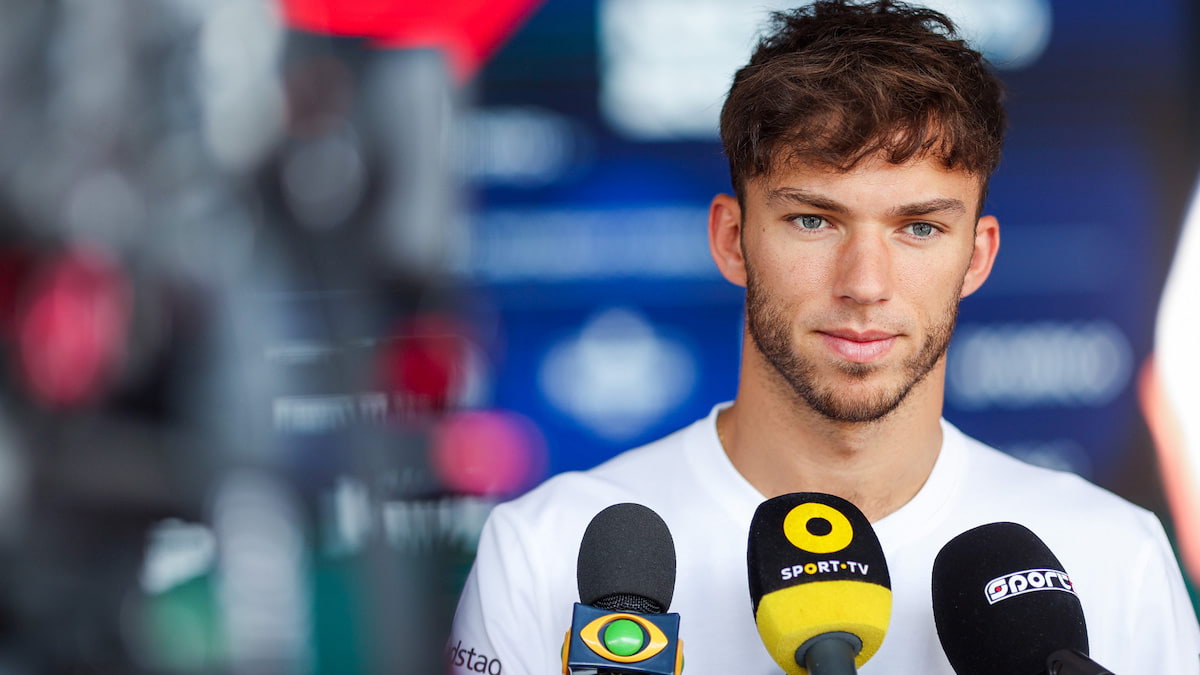 Gasly is in the not-enviable position of being highly rated but stuck with a team (AlphaTauri parent Red Bull) that doesn't really want him until the end of 2023. This year's car is also at the slower end of the midfield, so opportunities for Gasly to show off his talents have been few and far between. P5 in Baku was mega, though.
TG rating: B-
OTHER STORIES YOU MIGHT HAVE MISSED:
New bill establishing LTO-accredited rider clubs requires membership among motorbike owners
Valenzuela no longer lets you settle no-contact apprehension violations over the counter
Sebastian Vettel, 16 points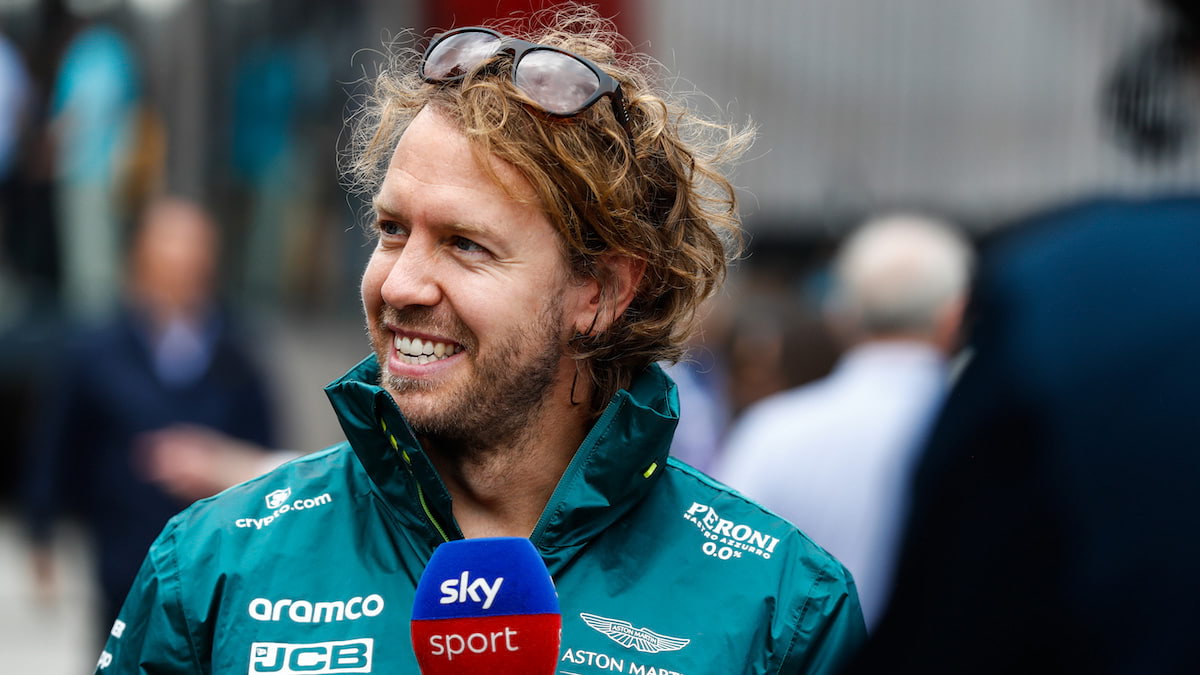 Vettel has finally decided that enough is enough, and will retire at the end of the season. And it's easy to see why given that Aston Martin's car this year has been rather slow, to say the least. Sure he's beating his teammate in the standings, but he's a four-time world champion and he hasn't exactly destroyed Lance Stroll for pace. Even in a car this poor, we'd expect a little more from such a high-calibre driver.
TG rating: C
Mick Schumacher, 12 points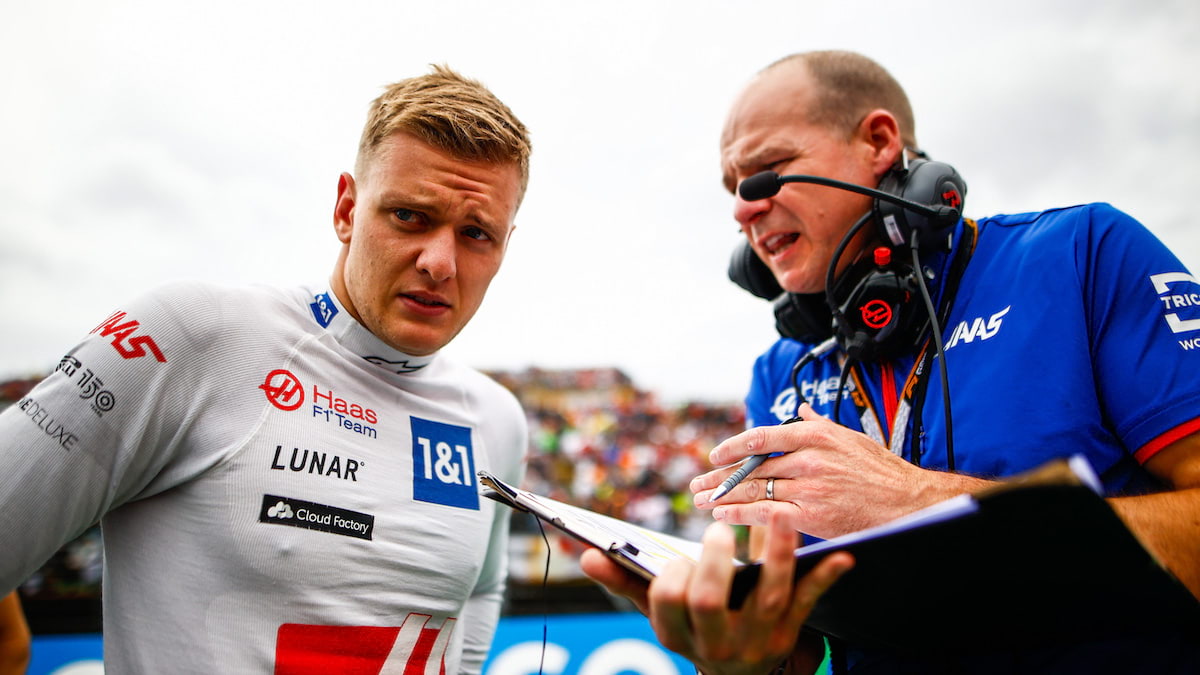 Blame recency bias or whatever, but we reckon Mick deserves a slightly higher mark than teammate Magnussen for the first half of the season. When the Dane arrived, it was clear Schumacher—who is only in his second season of F1, don't forget—was having to overdrive just to keep up (remember that heavy crash in Monaco?). But since then he's turned a corner, and he backed up a first-ever points finish at Silverstone with P6 in Austria, the team's best result to date. Promising effort.
TG rating: B
Yuki Tsunoda, 11 points
An eighth place in the first race of the year suggested Tsunoda was going to kick on from a difficult rookie year, but the AlphaTauri driver's erratic form has yielded just 11 points to date. The low point occurred in Canada, where he drove straight into the wall moments after pitting for fresh tires. Desperately needs a run of good results, though none of Red Bull's junior drivers are really making a case to eject him from his seat for 2023.
TG rating: C-
Zhou Guanyu, 5 points
The only rookie in F1 this year, Guanyu has been solid but not spectacular. He seems to be doing enough to retain his place in the team for next season, albeit barely given Valtteri Bottas's larger points haul. Hearing that the Chinese driver had emerged unscathed from that massive shunt at Silverstone was a massive relief to all.
TG rating: C
Lance Stroll, 4 points
Lance Stroll is in his sixth year of F1 now, and he remains an enigma: Rhree podium finishes and one pole position in his career to date suggest he is fast on his day, but he's barely squeaked into the top 10 at all this season. Four finishes in P10 while his teammate has achieved better results suggests he isn't getting the maximum out of the car. But it won't matter as his dad owns the team.
TG rating: C
Alexander Albon, 3 points
This is Alex Albon's second chance at an F1 career, and away from the pressures of the Red Bull setup, he seems to be taking it with both hands. Tenth place in Australia having started at the back of the grid was a mighty effort, as was ninth in Miami after qualifying 18th. Williams remains rooted to the back of the field, however, and there's little evidence that the team is on the verge of unlocking more performance.
TG rating: B
Nicholas Latifi, 0 points
The only driver yet to score points, with the exception of Nico Hulkenberg (who stepped in for Sebastian Vettel at the start of the season when the latter was ill). He's also consistently finished behind his teammate, and looks no closer to becoming the type of driver a rival team would want to hire. Making Q3 in the wet at Silverstone was brilliant (and finishing P12 in the race wasn't bad either), but rumor has it that his seat for next season is up for grabs.
TG rating: D
NOTE: This article first appeared on TopGear.com. Minor edits have been made.
Top Gear Philippines is now on Quento! Click here to download the app and enjoy more articles and videos from Top Gear Philippines and your favorite websites.