When the Land Transportation Office (LTO) suggested that manufacturers be tasked with certifying aftermarket modifications for cars, I gave a chuckle, because: one, that's not the job of the manufacturers, that's a job for certifying agencies like the LTO; two, manufacturers often try to stop people from using aftermarket parts and fluids on their products in order to sell their own, which has led to many lawsuits and legal tussles overseas, with bodies like the US Federal Trade Commission warning companies against voiding warranties for the use of off-brand parts and fluids that meet all the necessary minimum standards; and three, because car manufacturers have been turning to aftermarket companies for decades because they are often better at modifying cars than the big boys.
Yes. Aftermarket companies often supply performance parts and even entirely rebuilt cars to companies that don't have their own racing divisions. And even companies that do have in-house performance brands will ask for outside help every now and then. After which, they turn around and sell these vehicles as factory performance cars to an unsuspecting public. This is especially true for limited-edition cars that sell in small numbers, or for modifications that are beyond the expertise of the factory engineering teams.
Continue reading below ↓
Recommended Videos
Without further ado, here are eight aftermarket heroes sold as factory originals.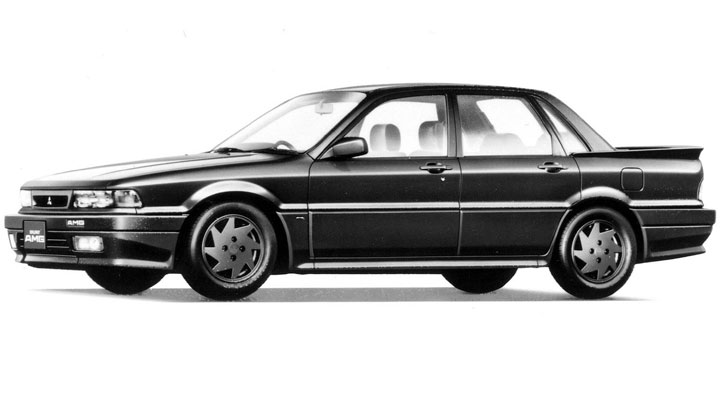 1) 1989 Mitsubishi AMG Galant
This is worth noting as a rare case of Mitsubishi foregoing the Ralliart badge for something more exotic. The car featured a naturally aspirated 4G63 engine with bespoke AMG internals and computer tuning. While the 170hp output might seem tame compared to the 200hp of the 4G63T in Mitsubishi's own VR4 Galant, the heady 8,000rpm rev limit makes this one rare bird that's eminently desirable.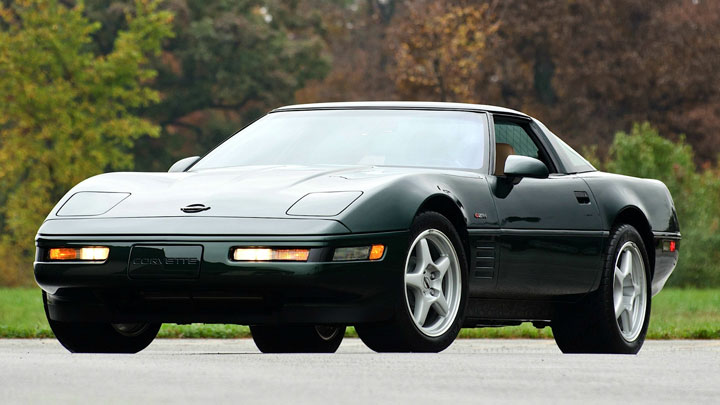 2) 1990 Corvette ZR1
There was a time when 'Handling by Lotus' was all the rage. Even the Isuzu Trooper once carried the tag. But Lotus builds engines as well. Its obra maestra was arguably the LT5 V8 which it designed for Chevrolet from scratch. The engine was so unlike other Corvette motors that it had to be manufactured outside by Mercury Marine. The 375hp dual-overhead cam monster enabled the ZR1 to shatter world records, averaging 283kph over a 24 hour period. The ZR1 wasn't the only big-ticket Lotus project of the time, but as the Lotus Carlton super sedan actually carried the Lotus name, it doesn't count.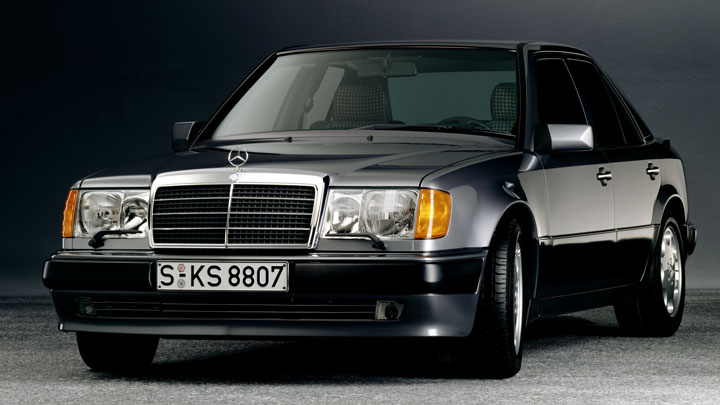 3) 1990 Mercedes 500E
Granted, Porsche is a manufacturer in its own right, but this story is an interesting one. Mercedes wanted to fit its 322hp 5.0-liter V8 into the W124 E-Class, so it commissioned Porsche to modify the chassis, suspension, and drivetrain to accomodate the engine. Unfortunately, the 500E didn't actually fit through Merc's rather narrow assembly line, so Porsche had to assemble the car as well.  Later on, Porsche would partner up with Audi for the mad RS2.
4) 1999 TOM'S Corolla
So it's not sold as a Toyota, but the TOM'S Corolla was still a re-packaging job. It used the TOM'S name and bits of Japanese-market body modifications along with a locally developed turbo kit. You can read more about it here. 
5) 2001 Ford Focus RS
Previous hot Fords from Europe were commonly associated with Cosworth or Lotus, but
the Focus RS carried no racing garage badge. Which was a disservice to Tickford racing, which rebuilt the Focus from the ground up, reworking over 70% of the 'standard' car's components. With a 212hp Garrett turbocharged engine and Quaife limited-slip differential, it was fast and surefooted, and was, for a time, the hottest front-wheel drive car in the world.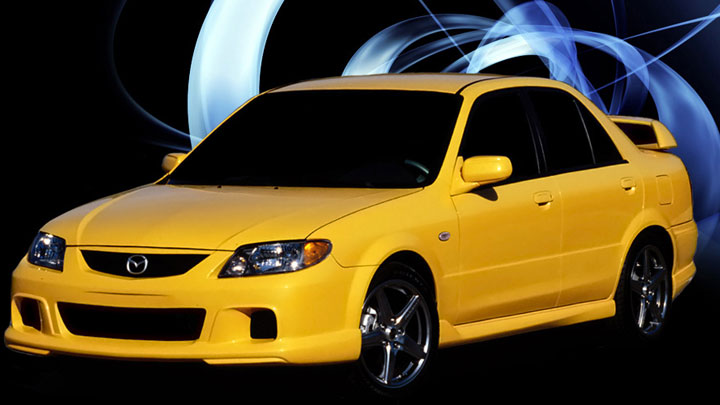 6) 2001 Mazda MP3 / 2003 Mazdaspeed Protege
In 2001, Mazda commissioned Racing Beat to engineer a sporty version of the Protege-Familia sedan on a small budget. The resulting MP3 featured an MP3 player—yes, you can laugh—and a subwoofer, as well as a reworked suspension and exhaust system. It inspired the Philippine-assembled Ford Lynx RS, which is basically the same car with the same 142hp engine minus the subwoofer. Later on, Callaway Cars, better known for building hot Corvettes, would create the turbocharged 170hp Mazdaspeed Protege, featuring a Garrett Turbo and a new limited-slip differential. Ford ASEAN attempted to replicate this, commissioning a 190hp turbocharged prototype from a Malaysian tuning shop, but this never made it into production.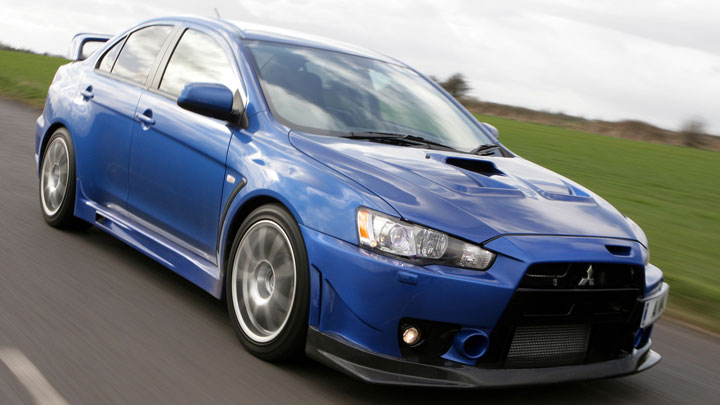 7) Mitsubishi Evo FQ series
If the mad, all-wheel drive Lancer Evo wasn't quite quick enough, buyers in the UK could order, for a time, a 405hp version FQ 400 variant of the Evo through Ralliart. Only it wasn't actually engineered by Ralliart. Instead, the FQ series Lancers through the years were fettled by EcuTek and WRC Developments in New Zealand, which also worked on the chassis and suspension. These tuned cars could not only hang with supercars on the track, they could humble them.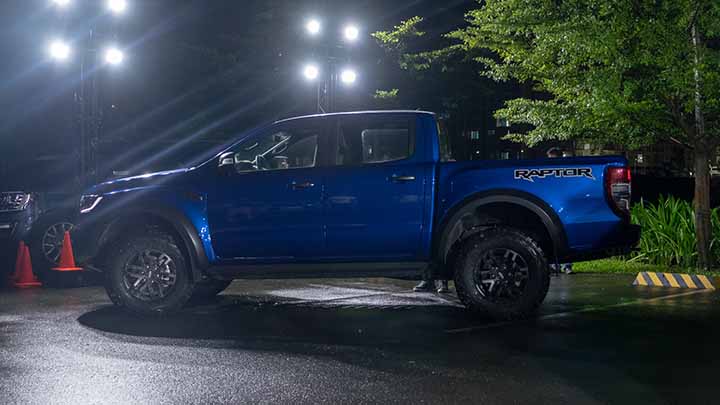 8) 2018 Ford Ranger Raptor
Local offerings like the Chevrolet Colorado Tracker Pro and the Foton Thunder Ironman may offer aftermarket-kitted off-roaders with a factory warranty, but Ford has gone one better with the Ranger Raptor. The Raptor's Fox Racing shocks, 33-inch mud-plugging tires, and forged suspension arms make it the wildest 'factory' truck out there. Even if it features more expensive 'non-factory' modifications that have been the subject of controversy these past few weeks.
Do you know of any other tuner cars masquerading as stock on the market?