1) The Fast and the Furious (2021)
Shout out to Hector's Honda Civic, no doubt fitted with ball-bearing turbos and titanium valve springs. If you know, you know.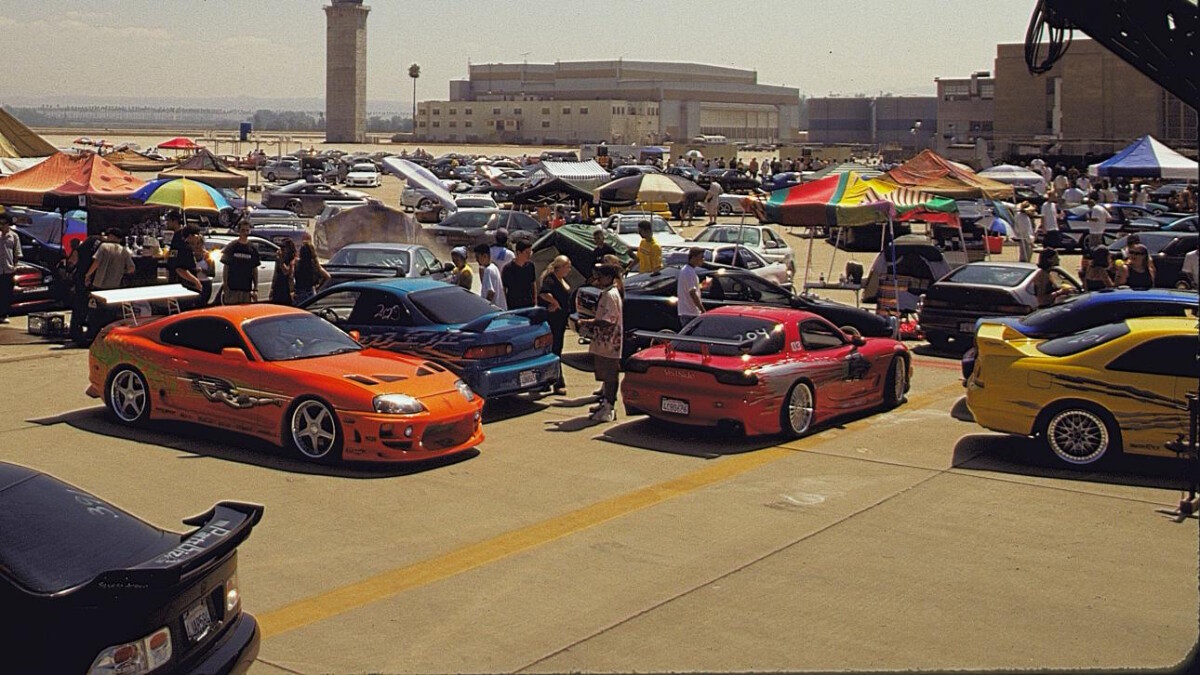 The true cast of the original gather in the desert: the Skyline, the RX-7, the Integra Type R, and of course, that orange ball of fury, the Mk4 Toyota Supra. No granny-shifting, please.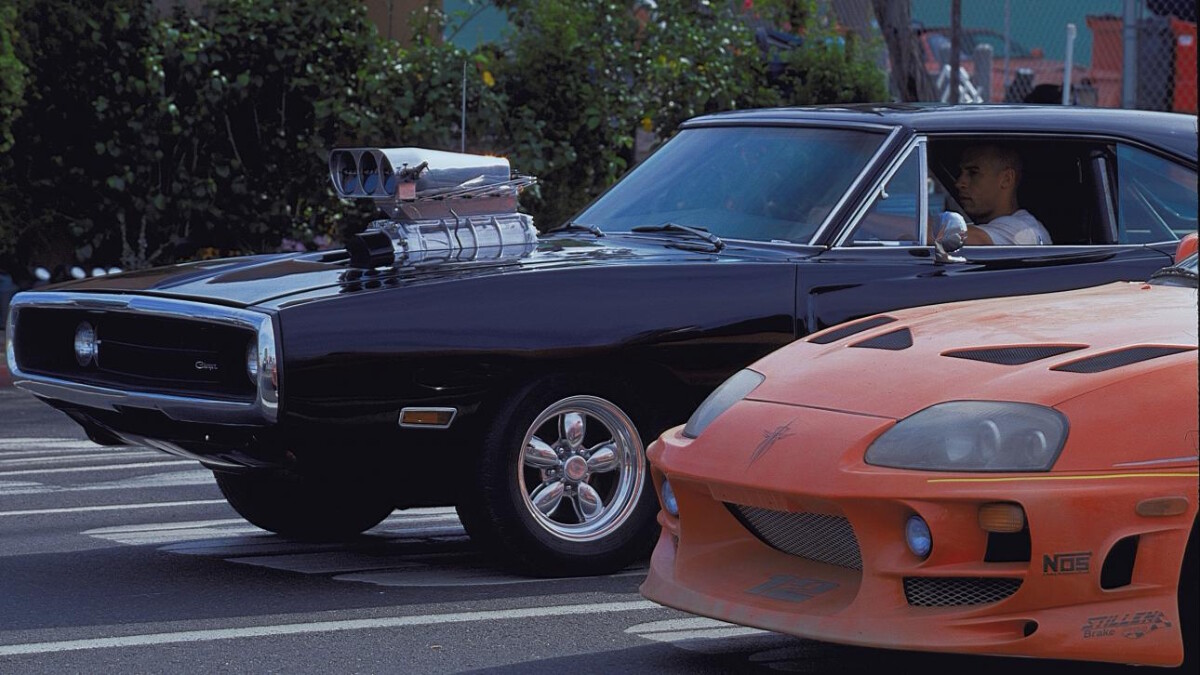 Continue reading below ↓
Recommended Videos
The first film quickly became a cult hit, not least because it pit old metal against new (the A80 was going strong back in 2001). Here, Dom's Charger takes on Brian's Supra in a drag race. Why? Ours is not to question but enjoy the random shot of the Supra's indicator light flashing on after the jump.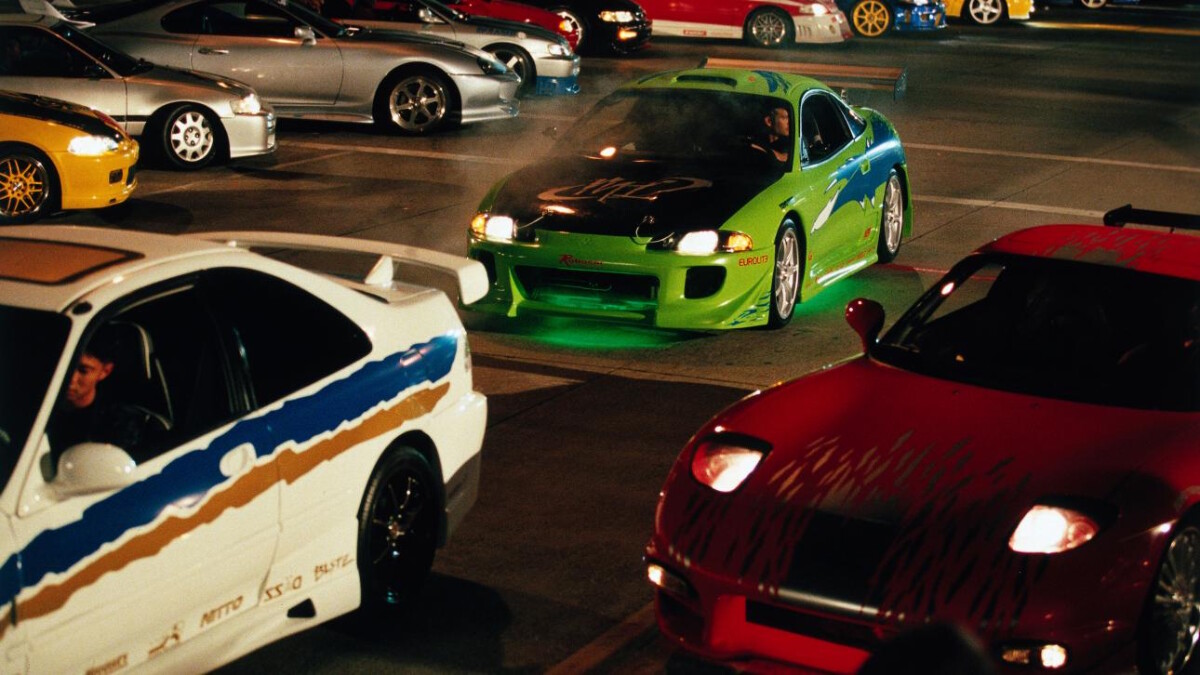 While later films would opt for the 'if in doubt, throw cars out of a plane' methodology, the humble original stayed true to its magazine-article roots. Popular cars, proudly modified to within an inch of their lives. Here we see the Eclipse lining up just behind Dom's lovely RX-7. Simpler times.
2) 2 Fast 2 Furious (2003)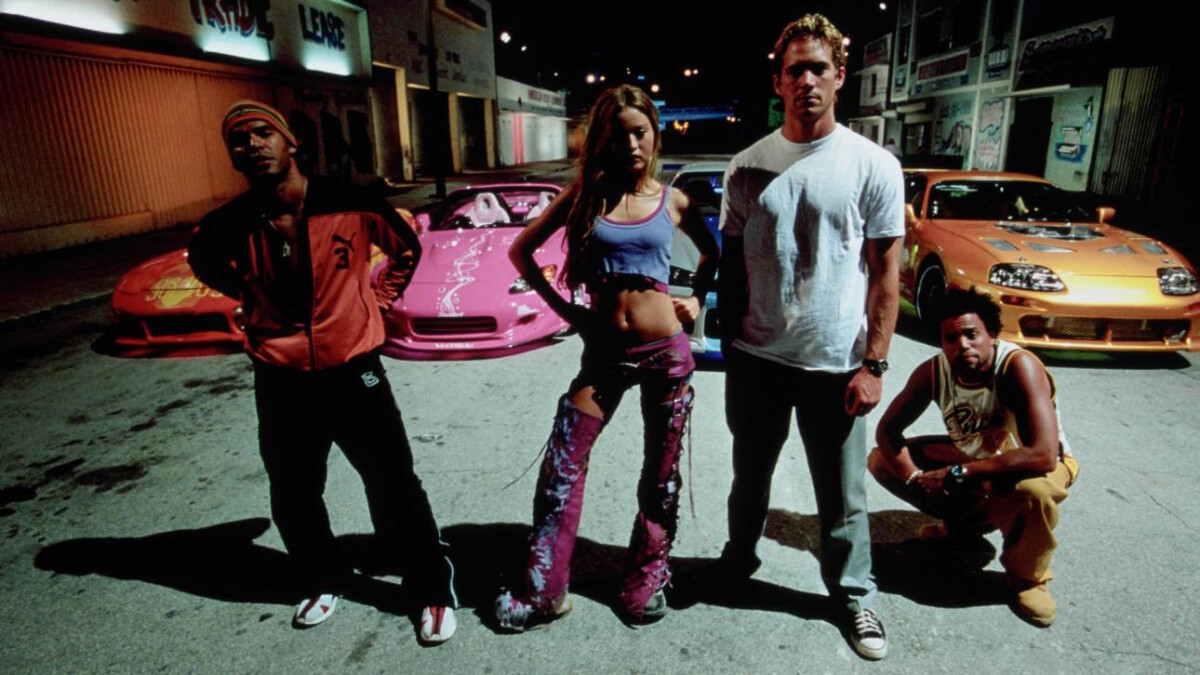 The sequel's pockets certainly weren't empty when it came to cars, welcoming back the Supra alongside such gems as a delectable Honda S2000 and an R34 Skyline. The less said about the stare-and-drive, the better.
3) Tokyo Drift (2006)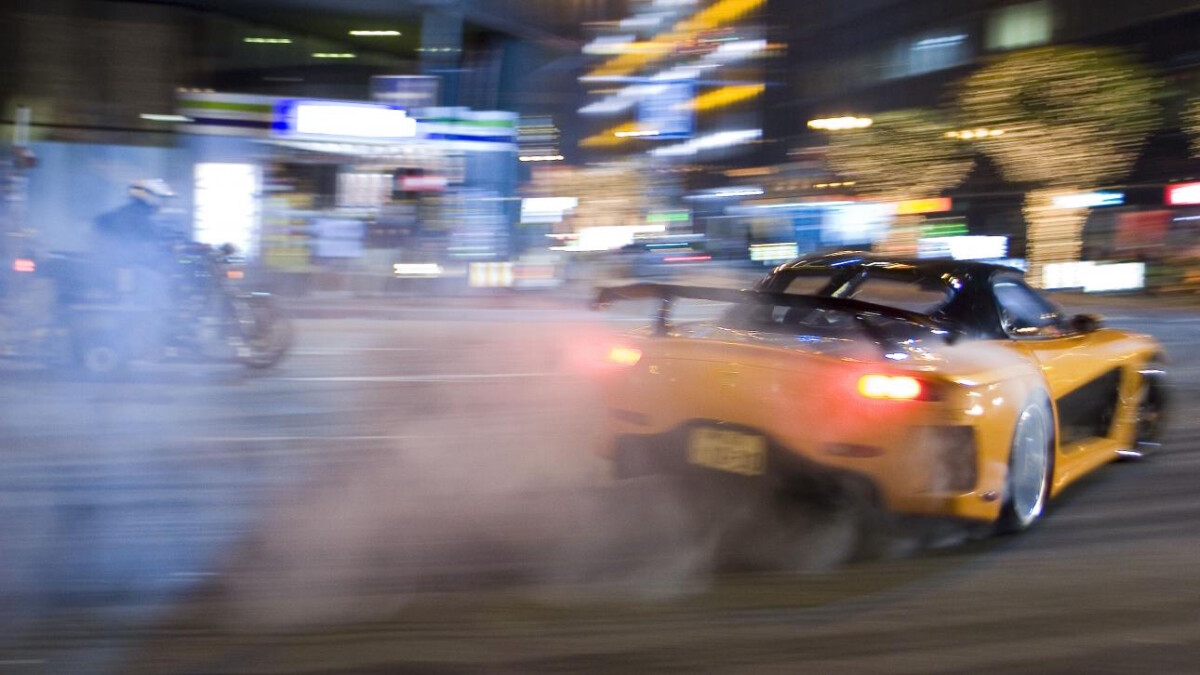 Fun fact: Christopher Nolan likes Tokyo Drift. So do we, Chris. This underrated gem of a Fast movie packs in some proper petrolhead goodness. Like drifting. Check out Han's RX-7 here...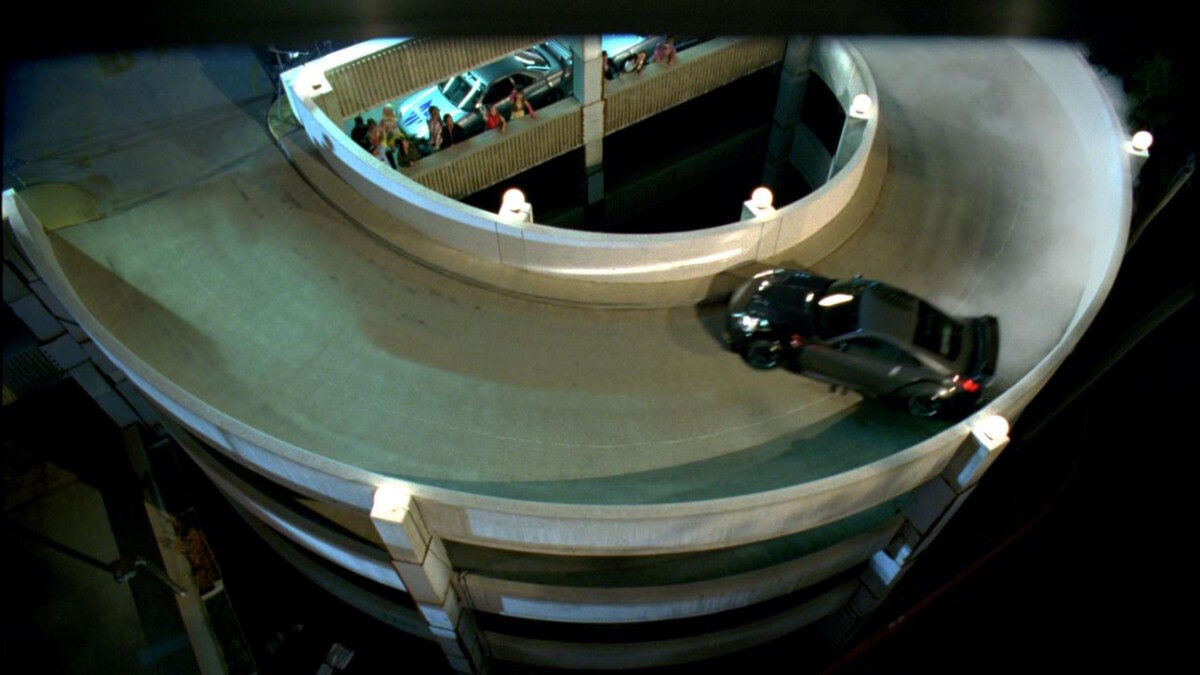 ...or indeed DK's 350Z here.
4) Fast & Furious (2009)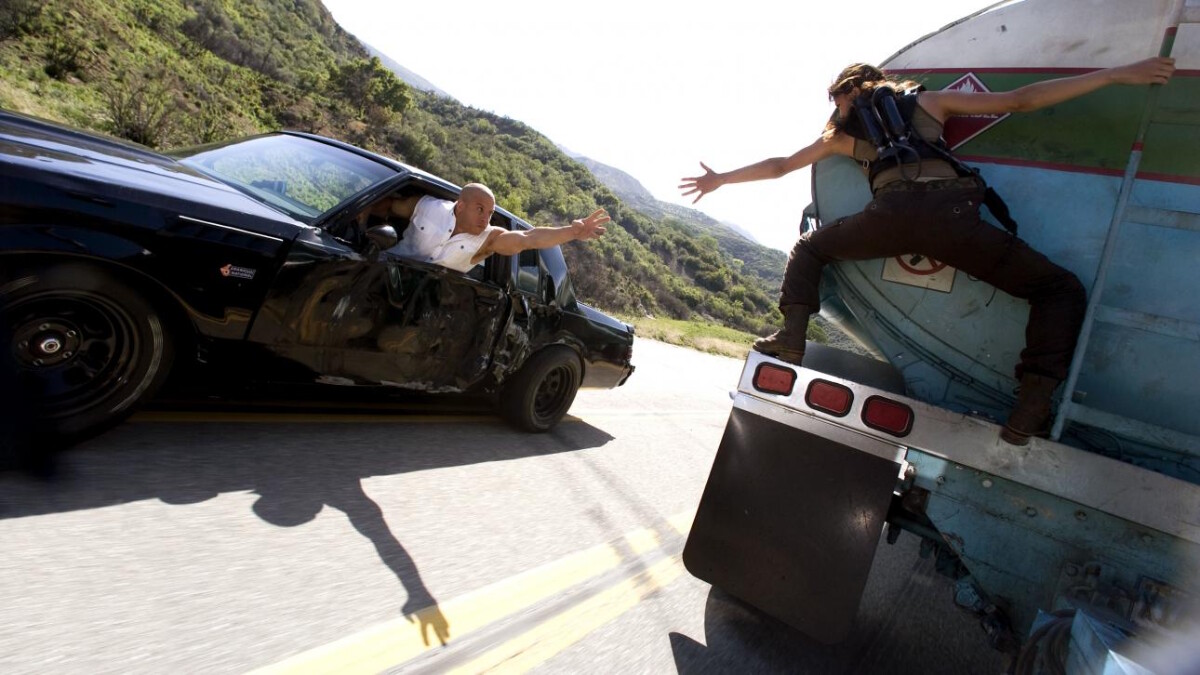 Something-something 'taking down a drug lord while working for the FBI...' Look, nobody comes here for the tuna sandwiches—we're all here for the stunts. Here's Letty on a truck about to jump into Dom's Buick on the move.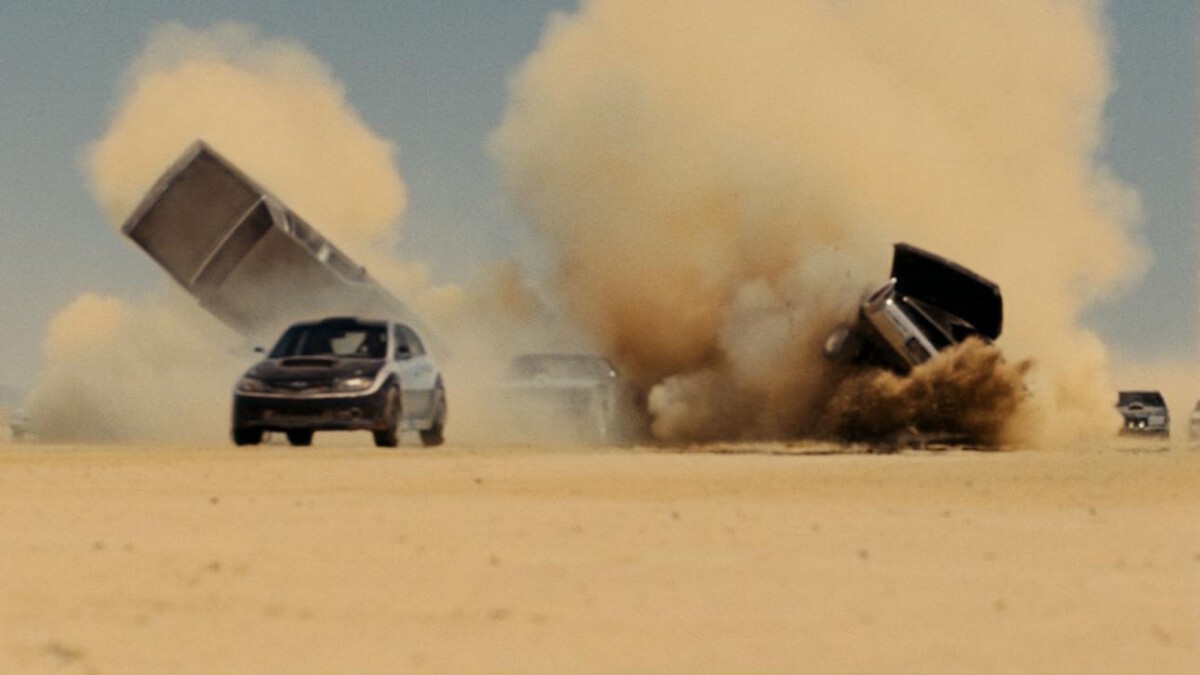 Nope, us, neither. But the criminally underrated 2007 Impreza WRX STI stars, so there's something at least.
5) Fast Five (2011)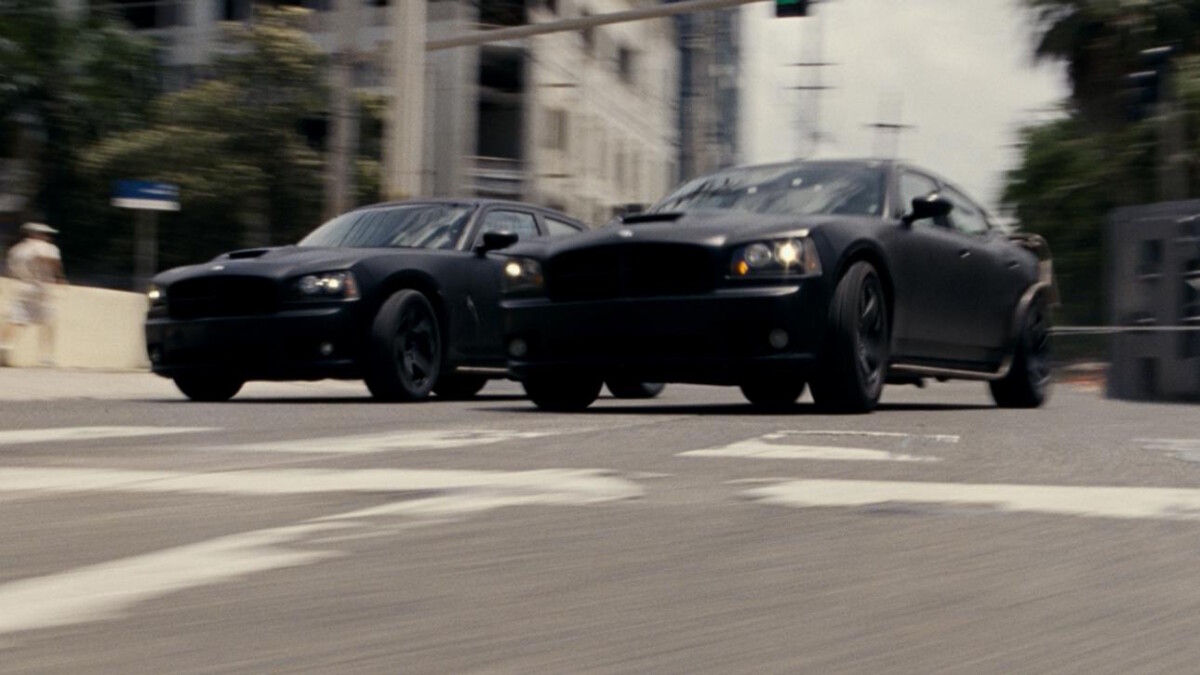 The plots became ever more outlandish, but so, too, did the stunts. Here's one of the more mundane ones—just a pair of Challengers.
6) Fast & Furious 6 (2013)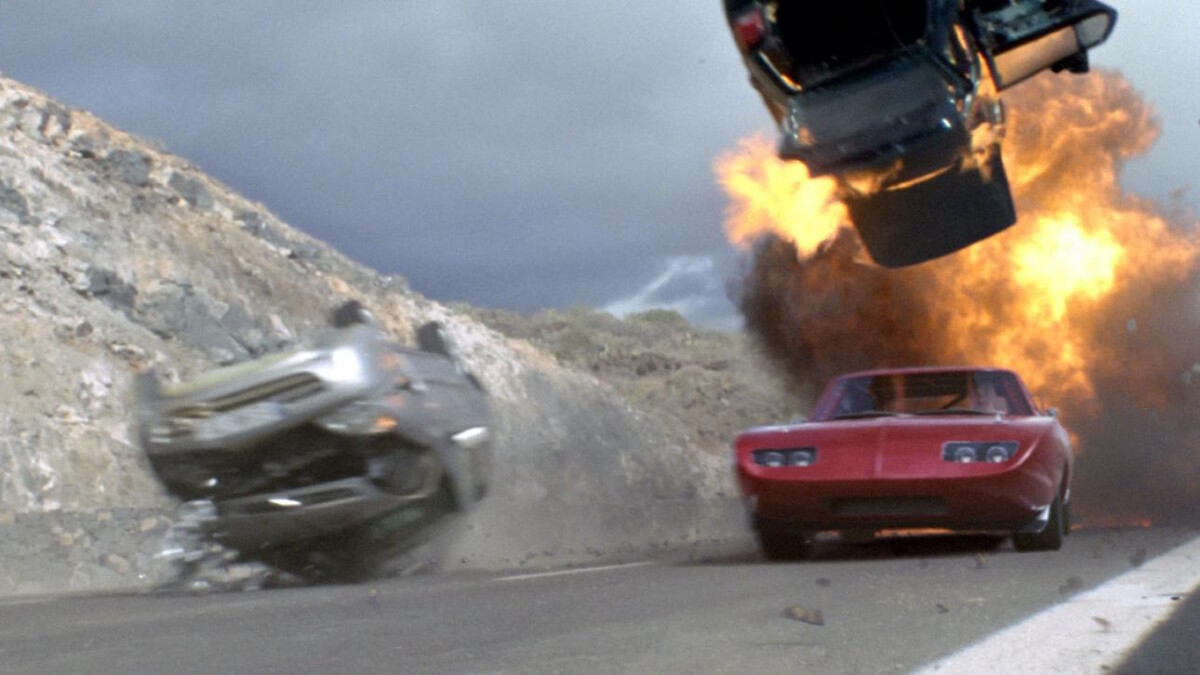 Back to the numbered film titles for this, the...well, sixth installment of a movie franchise able to return a gazillion dollars. Impressive. Especially with gems like this 1969 Dodge Charger Daytona, a car built to obliterate NASCAR records.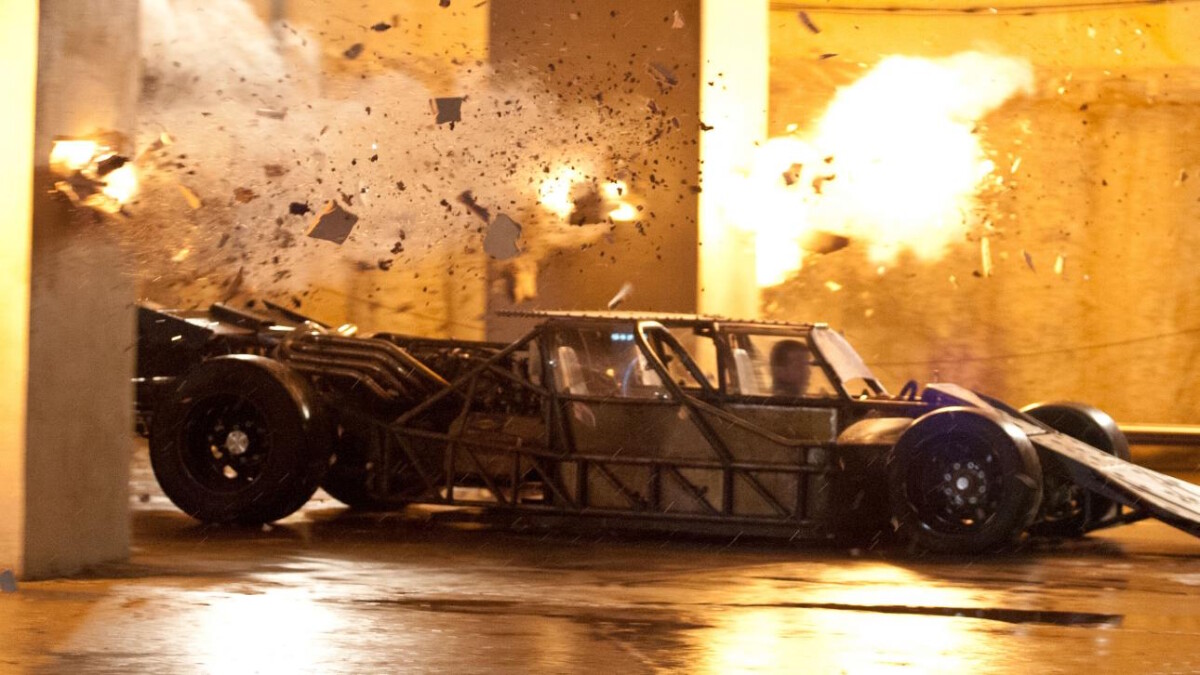 Yep, that feels more like it. Here's Shaw's 'flip car.'
Entirely implausible, right? After all, how many pristine Mk1 Escort RS1600s even exist? Oh, you meant the man flying off a tank onto a speeding vehicle. Standard.
7) Fast & Furious 7 (2015)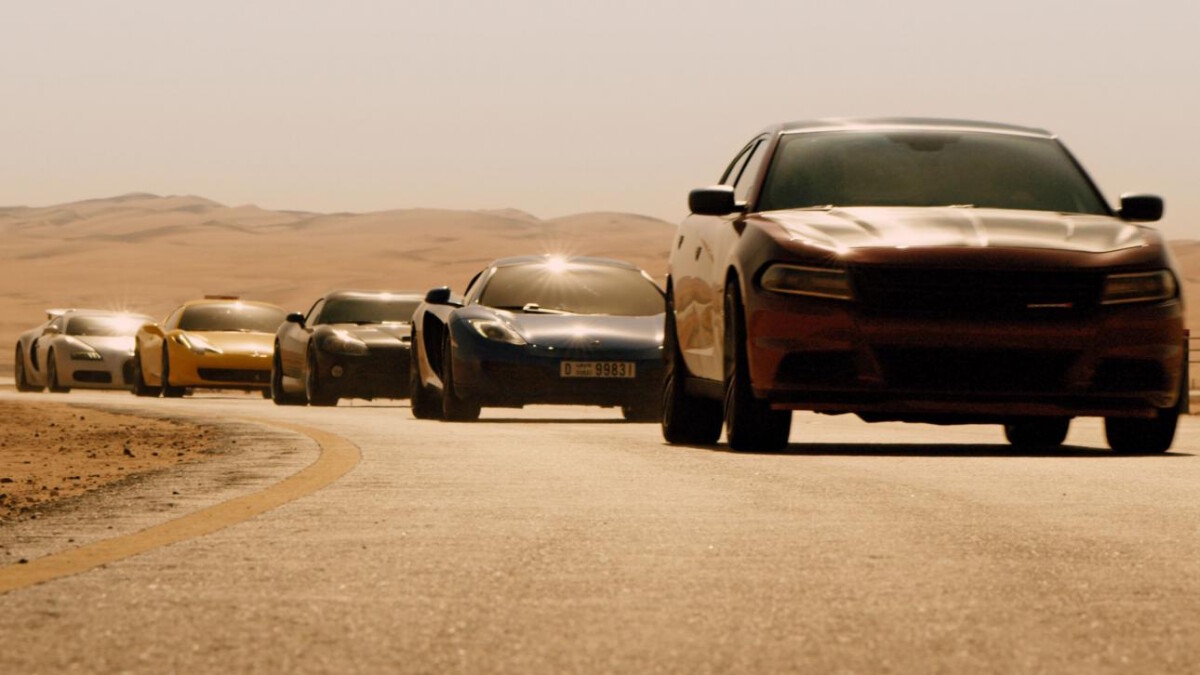 Bit of a cavalcade of supercar excellence, here. A Dodge Charger leads an MP4-12C, a Viper, a 458, and a Veyron.
8) Fast & Furious 8 (2017)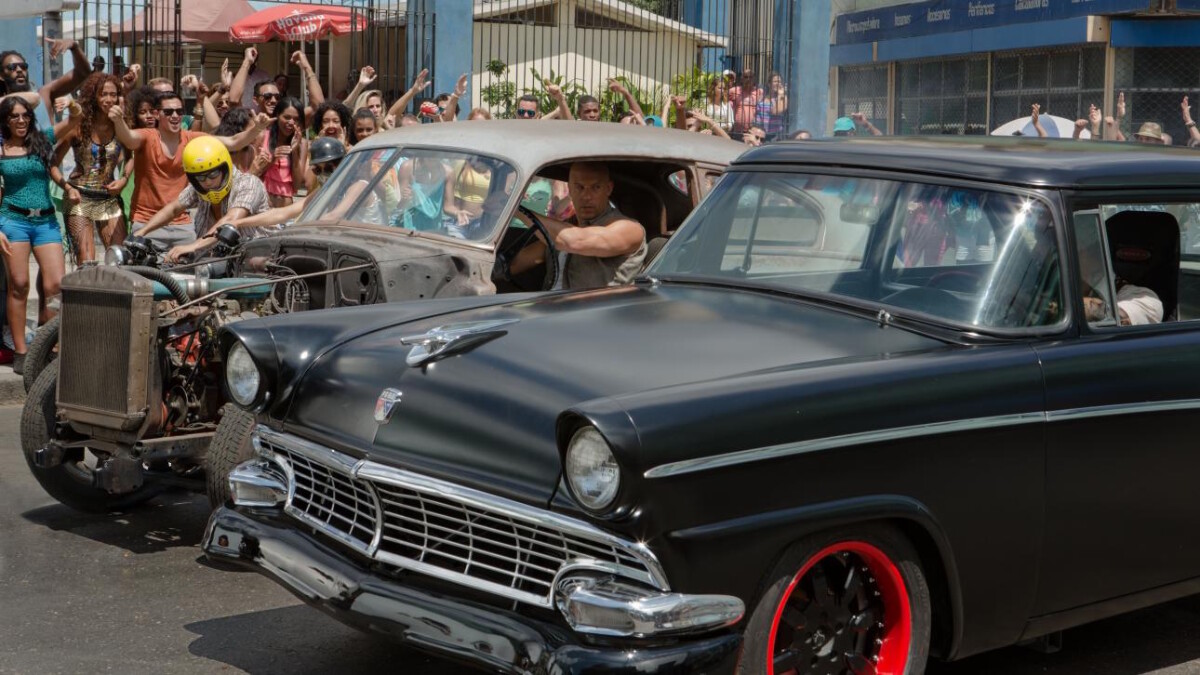 The franchise has always had a soft spot for Americana, here represented by a '50s Chevy Fleetline and a Ford Victoria.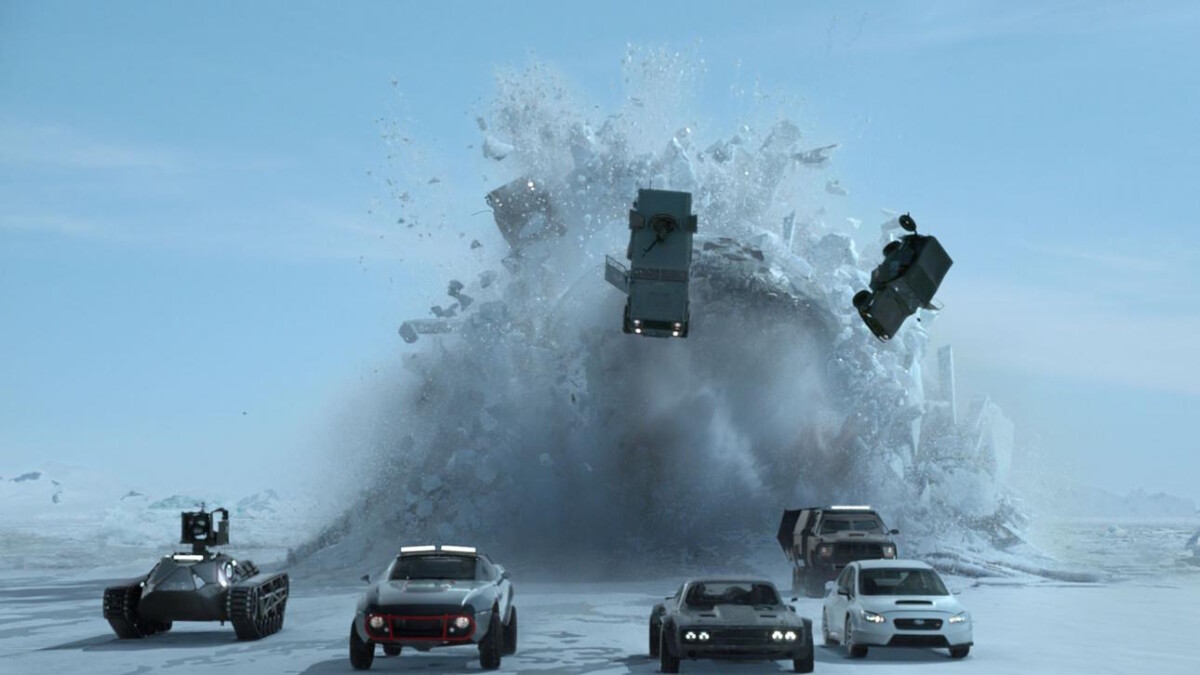 It has also had a soft spot for liberally playing with the laws of physics for full spectacle. We could tell you about the cars on display here, including the 'Ripsaw,' a 'Rally Fighter,' a Charger, a WRX STI, and a RAM. But really, you're just thinking, 'Is that Godzilla rising from the ice?' No. No, it's not.
9) Fast & Furious 9 (2020)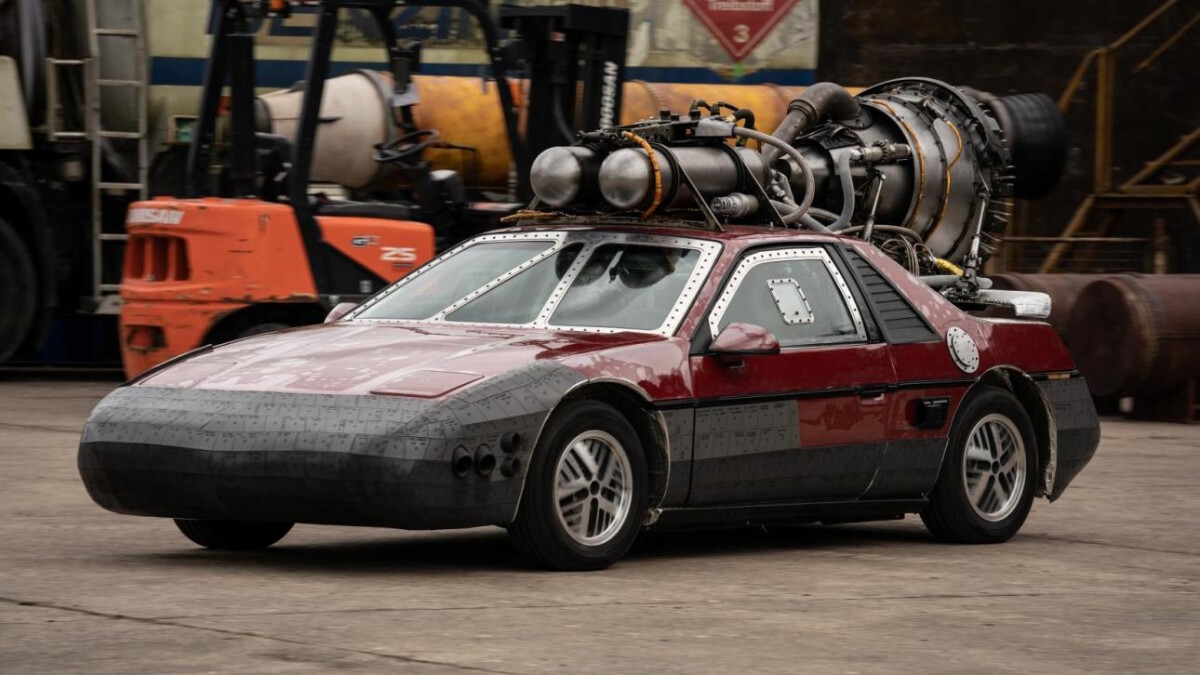 The film that brought the masses back to cinemas the world over—take that, 007—was the ninth and penultimate installment in the franchise. During its pomp, we often wondered about the franchise's direction. 'Ha, whatever will they do next, send a car into outer space?!'
Well. Quite.
NOTE: This article first appeared on TopGear.com. Minor edits have been made.
Top Gear Philippines is now on Quento! Click here to download the app and enjoy more articles and videos from Top Gear Philippines and your favorite websites.