Here's a question for you gearheads: How far have you gone to get that dream car you've always wanted? This guy right here went the distance—he spent decades waiting to finally buy back his dad's old Volkswagen Type 3 and another five years restoring it.
Lynn Pfenning's story with his Volkswagen began when his father purchased the Brunswick Blue Type 3 fastback in 1967. At the time, the car cost $2,200 (around P112,000), and it replaced the family's old 1965 Volkswagen Beetle that Pfenning's dad totaled after hitting a cow. Pfenning recalls how he spent every Saturday washing and cleaning the Type 3 before his family went to church.
However, his dad eventually sold the VW to a local farmer who bought the car as a gift for his son, who was coincidentally Pfenning's friend. Eventually, after said friend graduated from high school, the car mainly served as a utility vehicle before ending up in a barn for almost two decades.
While Pfenning went on with his life—finishing training as a construction electrician before working at an automotive plant for 20 years—he said he always had the old Volkswagen on his mind. He acquired a couple of vintage cars over the years, one of which was a 1963 Volkswagen Beetle, but he said he still wanted to get his father's old Type 3 back.
Continue reading below ↓
Recommended Videos
"Over the years, we may have gone our separate ways, but I always kept track of that car," said Pfenning. "I would check in every five or some years to see if he was willing to sell me it."
Unfortunately for Pfenning, the owner kept saying no. At least not until one fateful day in 2013, though, when he saw another Type 3 fastback in Minnesota, which then urged him to give his friend a call to ask again—luckily for him, he finally got the chance to negotiate a price.
To cut a long story short, he ended up buying the car for a fraction of the asking price. "Before he had a chance to change his mind, I handed him the cash and away we went," Pfenning said.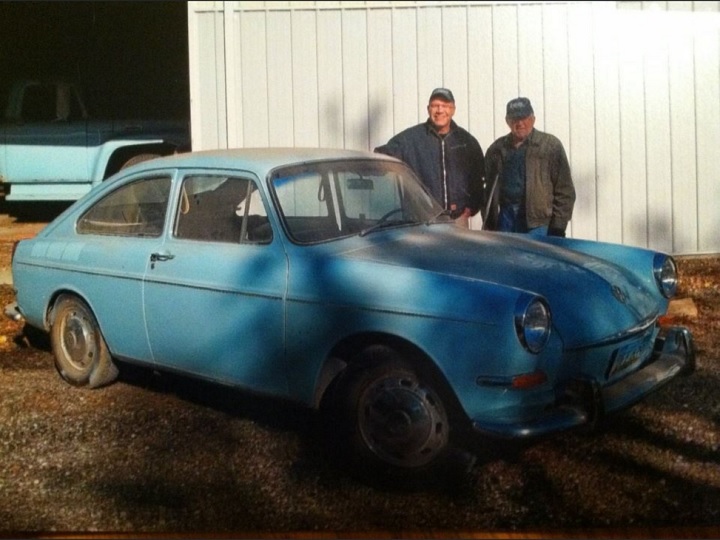 When he got the car back, it was in dismal condition—the car's doors and nose were damaged, and a lot of its panels were filled with putty. The engine was severely damaged, too, after catching fire due to a hidden mouse nest inside, which ended up impairing the cylinder heads. All the major repairs that needed to be done, plus the customizations Pfenning wanted, were estimated to set him back by about $40,000 (roughly P2.03 million).
He worked extra to help pay for the project. We're talking late shifts and overtime, as well as working during shutdowns and covering his coworkers' vacations. He also did the dirty work to learn about everything being done on the car, and devoted 10-12 hours on weekends to repair the bodywork.
"I cut out all the rust and replaced it with new metal. All the nuts and bolts were replaced or refurbished," said Pfenning. "[The mechanic] was more than happy to let me tear out all the rat-infested parts, grind paint, rip out of all the moldy, stinky interiors and rust."
Knowing he was neck-deep into the entire project, Pfenning didn't want to cut corners. He rebuilt the 1,600cc engine to a 1,776cc powertrain. He installed a custom tweed interior, and all the brightwork was replaced or restored. Completing the build was a Candy Brandywine paint job that took the place of the original Brunswick Blue exterior finish.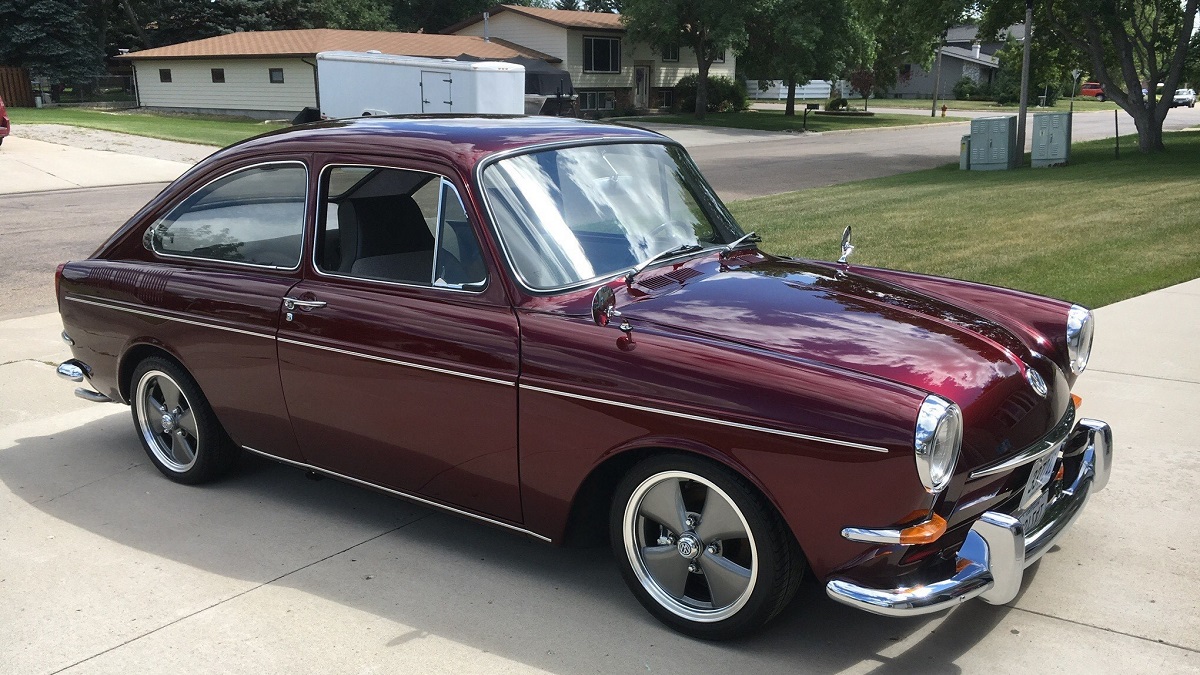 When Pfenning completed the project in 2018, he entered it in a North Dakota State Fair where the car received top honors for best antique car. He took his then 83-year-old dad to join the celebratory parade, and he said his dad's reaction was priceless.
"He couldn't believe it was the same car," Pfenning said. "He smiled the entire parade–which lasted nearly two hours–yelling, in his distinct German dialect: 'It's a Volkswagen, and I bought it brand-new!' He was so excited.
"Sharing this experience with him… has made every penny worth it," Pfenning added.
The pristine Type 3 has since won more awards in other competitions, which Pfenning is pretty proud of. "I won first place for Vintage European car in Minneapolis' Light the Night event: second place went to a fancy Porsche and third went to a BMW," he said. "It was pretty fun to see my little Volkswagen beat out over them."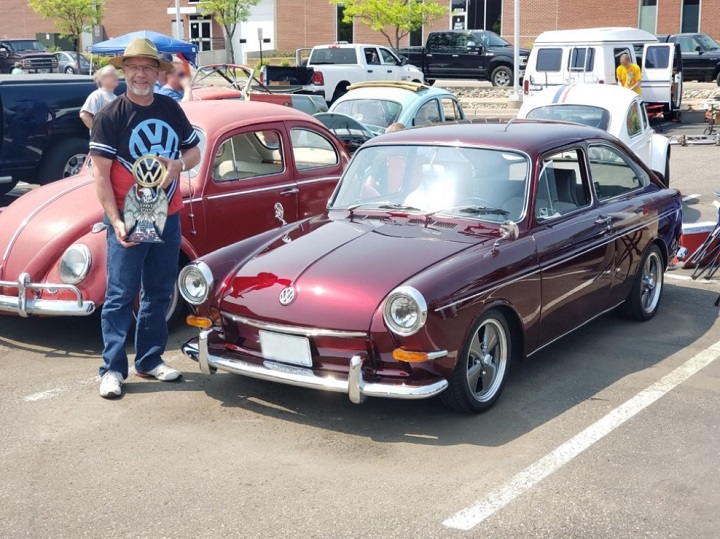 Now, let us ask you again, how far have you gone for that dream car of yours? If you're not there yet, how far are you willing to go?