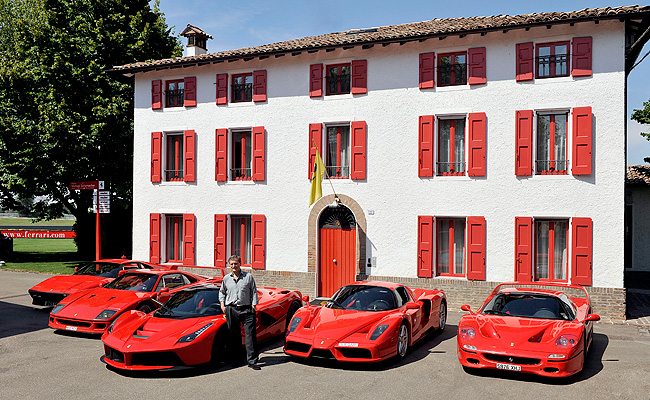 Ferrari collector John Hunt recently claimed his LaFerrari hypercar at the Italian carmaker's Maranello plant in Italy. How he claimed it was really special: Together with his children and his friends, he picked up his red LaFerrari by bringing along his equally red GTO, F40, F50 and Enzo--"cars that tell the entire story of the Prancing Horse's passion for limited-edition special-series cars."
"Ferraris are the ultimate sports cars as far as I'm concerned," Hunt told Ferrari.com. "I love driving them all, each one is different. I've clocked over 16,000km in the Enzo alone, for example."
As for his LaFerrari, he was supposedly impressed by it after spending just a few minutes with it.
"I was completely blown away after just five minutes behind the wheel," Hunt shared. "I can't wait to get to know it inside and out, but I can already safely say that the LaFerrari is a spectacular car."
Check out what he has to say about owning a collection like his in the video below.
If you're viewing this on a mobile device and can't see the video, please click here.