With a variety of options available in the market today, only one thing's for sure—somewhere out there, the perfect car is waiting for you.

But how will you know which car is the one? You can start by considering these questions to narrow down your options.

What will I be using the car for? It's not just about the aesthetics. Different makes and models are better suited for specific needs. If you will be using the car mainly for city driving, a compact car may be ideal. But, if you will be covering a lot of ground, constantly going on long drives, you might want to consider something more roomy and comfortable. 

Who's going to be riding in the car? If the car is solely for your own use, then great! You can go cruising in style with that sleek sports car or top-of-the-line sedan. However, if you'll be sharing it with the rest of the family, transporting kids or elderly people, then you must consider their needs, too. A spacious SUV or van might be the better suited for you.And since you'll be transporting precious cargo—your family—a car with advanced safety systems would be ideal.

What car features do I want and need? Apart from the basics, what other added car specs do you need? A built-in navigation system? Voice-activated controls? How about a premium entertainment system? Or maybe a sustainable design with improved environmental performance? Prepare a list of all the features you're not willing to scrimp on and stick to it. This way, you won't be persuaded into buying a car with add-ons that you won't end up using.

Great Car Choices at BDO Deals on Wheels!
Getting your dream car is closer than you think. BDO Deals on Wheels lets you choose from the latest car models available in the market today, also allowing you to take advantage of special BDO Auto Loan financing packages with these exclusive perks and privileges:
Up to P20,000* worth of FREE gas or Rewards Points
Low interest rates and fast loan processing
All-in Financing option available to cover payment for Chattel Mortgage, 1st year Car Insurance Premium and 3-year LTO registration
BDO Deals on Wheels is happening at 13 malls nationwide starting October 6 to 23, 2016.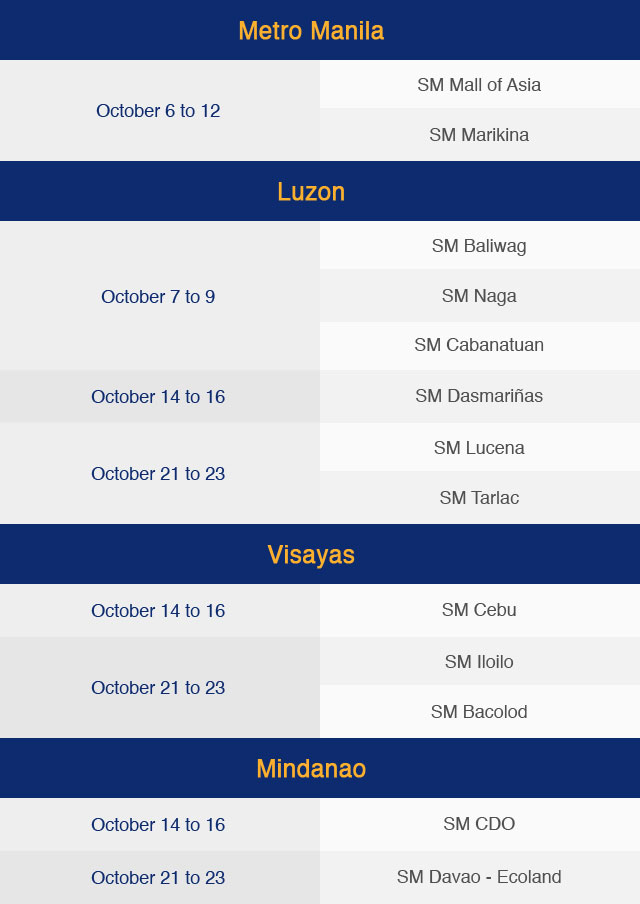 So hurry, don't miss it! Your perfect car match awaits!

BDO Deals on Wheels promo loan packages are available from October 6 to 23, 2016 and are applicable to all Auto Loan applications subsequently approved and availed not later than October 23, 2016.

This offer is also available at any of the over 1,000 BDO branches nationwide starting October 6, 2016.

For more details, log-on to www.bdo.com.ph or call the BDO Customer Contact Center at (02) 631-8000, Domestic Toll-Free at 1-800-10-6318000 or visit any BDO branch nearest you.

You may also text BDOLOANS to 2256**, key in AL together with your name and contact details and a BDO Account Officer will immediately reply to your loan queries and concerns.

*Terms and Conditions apply. Free gas will depend on the approved loan amount.
**P2.50 charge for Globe and Smart subscribers. P2.00 charge for Sun subscribers.
This article is sponsored by BDO.