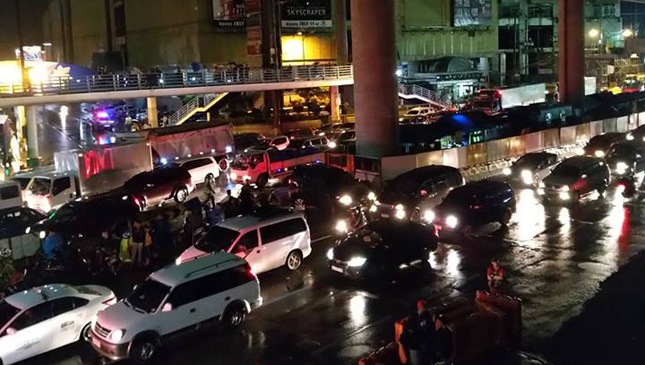 To call last weekend's weather situation a 'downpour' is about as major as understatements come. The past few days' deluge brought about some of the worst flooding to hit Metro Manila and its neighboring areas since the infamous Ondoy, and in no place was this more apparent than along the stretch of Marcos Highway.
Marikina River practically devoured the major thoroughfare, stranding motorists and commuters, and swallowing up countless cars in the process. It was not a pretty sight over there, and all of it was captured on social media for the entire country to gasp at, too. You can check out some of these photos below.
On a side note, we're glad to see that social media wasn't used just for spectacle during this disaster. Facebook, Twitter and Instagram played an integral part over the weekend in informing people about the flood situation in different parts of the city. The platforms were utilized by netizens to alert authorities of stranded individuals in need of rescue, too.
ADVERTISEMENT - CONTINUE READING BELOW ↓
Remember: The faster word gets out about what areas are flooded, the less people will end up being stuck there. Keep this in mind for the next time rain alert levels reach red.
ADVERTISEMENT - CONTINUE READING BELOW ↓
Recommended Videos
ADVERTISEMENT - CONTINUE READING BELOW ↓