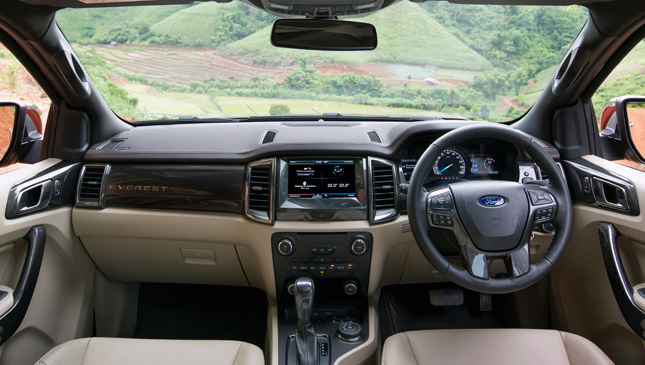 When it comes to car design, the exterior gets most of the glory, which probably explains why there are numerous award-giving bodies that honor car styling. However, it's the car's interior a vehicle owner interacts with the most, so designing it well is equally important. We recently got an idea about the process of designing the vehicle's cabin by talking to Max Tran, a senior interior designer based in Ford's Asia-Pacific Design Center in Melbourne, Australia.
According to Tran, work on the all-new Ford Everest started in 2011 for both exterior and interior design teams. Of course, both teams worked closely with one another to determine what was feasible and what wasn't.
"There are design parameters we have to follow, like how wide a vehicle can be inside, so we work closely with the exterior designers to come up with an ideal solution," said Tran.
The design process actually starts early on by talking to customers on what could be improved for the next-generation model. Using what they've learned from the customers, the designers then combine these with their own design using 3D computer software. To avoid the designs from being leaked to the public, intentionally or unintentionally, Tran says that they're not allowed to take their work home.
Continue reading below ↓
Recommended Videos
Looking at a three-dimensional design on a computer, however, has its limits, so for the interior designers to get a more realistic look at their work, a milling machine then carves it out from a large block of styrofoam, which is then covered with automotive clay--the same clay used to design a vehicle's exterior. For a more detailed look at the components like the dials, switches and even the shift knob, a 3D printer is used.
Now that the all-new Everest has been launched and with delivery of the units starting in the next couple of months in the ASEAN region--September for the Philippine market--we had to ask Tran what vehicle model he's working on now.
"I can't tell you, of course," he replied with a smile, "but you'll find out in a couple of years."
Coming from the guy who had a hand in the design of the all-new Mustang's interior, and who interned for Ford in 2004 before graduating with honors and then immediately getting recruited by the American carmaker straight out of Monash University in 2006, we can't wait to see what his latest project is.