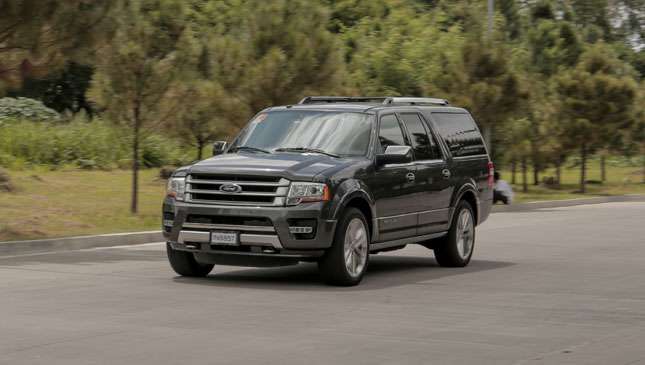 There are a lot of things to consider when buying a car--even more if you're thinking of purchasing a V6-powered behemoth like the Ford Expedition.
Now we know what you're thinking. "People who have enough money for a vehicle like the Expedition don't need to think twice about pulling out the checkbook," you'd say. Sorry, but we beg to differ. One quick look at the Philippine automotive landscape will tell you that very few people--even less than before, taking account the Tax Reform for Acceleration and Inclusion law's (TRAIN) recent implementation--can still afford to go by that line of thinking.
The responsibility of owning such a beast entails is just as big, if not bigger, than the SUV itself. Let us explain:
1) The price just went up…by a lot.
You know how a handful of premium SUVs ended up seeing a price drop because of the TRAIN law? Well, the Ford Expedition isn't one of them. In fact, the exact opposite happened. The American-made giant saw a P503,000 increase, going from P3,705,000 last year to P4,208,000. That is quite a jump.
ADVERTISEMENT - CONTINUE READING BELOW ↓
2) Its thirst is real.
Remember: It isn't just the Expedition that got more expensive--so did the fuel it runs on. And considering it runs on a 3.5-liter V6 engine (capable of 365hp and 569Nm), you're going to be spending a small fortune driving it around the city. One of the units we had for a recent review averaged a measly 3-4km/L. This thing runs on gasoline by the way.
3) Did we mention this thing is huge?
Hopefully you'll have someone driving this thing for you, because parking it is going to be a massive pain in the a**. At 5,621mm long and 2,332mm wide, the Expedition is considerably larger than the Explorer, Honda Pilot, and the Toyota Land Cruiser--all of which are lumbering giants themselves. The extra room is a big plus if you need it, but just imagine what you're getting into.
4) At least you're getting a ton of features.
One place where the Expedition proves its worth is in the features department. There are 12 speakers inside the cabin as part of a "Premium Sony Sound System," an 8-inch touchscreen infotainment system, power adjustable seats, nice leather materials, a power liftgate, a big sunroof…and the list goes on. You're getting relatively nice bang for the buck here.
5) How much do you value status?
Put it this way. Just ask yourself how much you're willing to shell out to be the King of the Road. Because that's essentially what you're getting with the Ford Expedition--a macho premium SUV that stands out and towers over everything else out on the highway. If this is what you're after, then the Expedition is a no-brainer.