Oh no, not another special edition Mustang…
Steady on, this isn't just any special edition, it's the new Bullitt Mustang. It's a car built to celebrate 50 years since Steve McQueen donned a polo neck, tweed jacket and took his Highland Green Mustang GT390 Fastback for a wee drive in the greatest non-CGI enhanced car chase the world has ever seen.
What's more, I got to drive it on the same San Francisco streets Steve and a team of stunt drivers carved up in hot pursuit of a black Dodge Charger back in 1968. I know what you're thinking, but no, unfortunately Ford made me agree to a no-jumping policy. I shook hands on it, but refused to sign anything…
Continue reading below ↓
Recommended Videos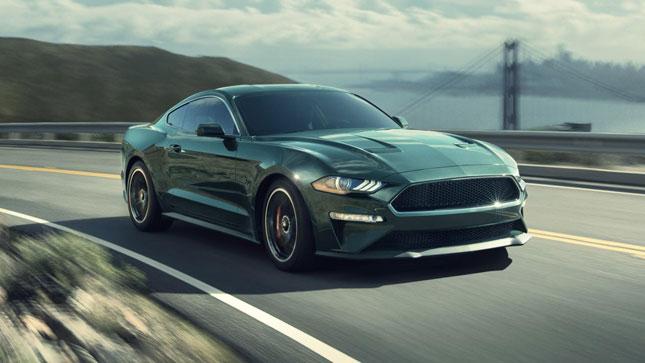 So how faithful is this modern remake to the original blueprint?
Cosmetically, it hits all the marks. There's the Highland Green paint of course, although Shadow Black is optional (anyone who orders the latter is clearly incorrect), leather Recaro seats with green stitching and logos, 19-inch aluminum wheels, no badges at the front but Bullitt graphics on the rear and steering wheel, and a subtly-chromed grille. Non-historically correct equipment includes a 1000W B&O stereo and Bullitt welcome graphics on the LCD instrument cluster.
On the face of it, we're talking about a few new badges, some unique paint and some stitching, but somehow it just… works. I wouldn't call myself a Bullitt freak, although I've seen the chase scene a lot, but somehow the film's allure has managed to penetrate my cynicism. I want to be Detective Frank Bullitt, we all want to be Detective Frank Bullitt, and without forking out $6 million (P317 million) for the original McQueen movie car (shown alongside the new Bullit Mustang at January's Detroit Motor Show), this lets us have a slice of the action for under £50k (P3.4 million).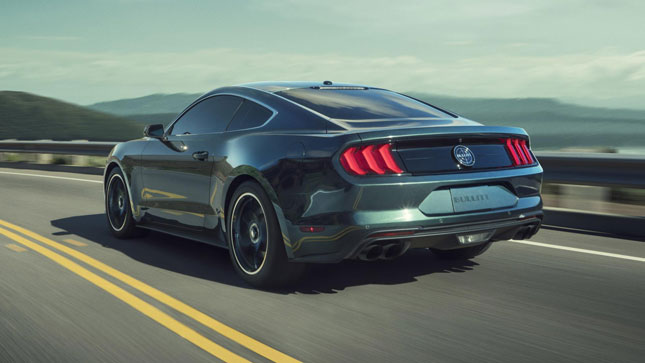 Any changes under the hood?
Yep, and mechanically there's authenticity, too. The engine is a V8, the same 5.0-liter V8 as the standard GT model, but with power wound up, cruelly, by 14hp to 453hp in UK cars, but to 473hp and 569Nm in the US-spec car I got to drive. The exhaust has active flaps, the six-speed manual comes with a cue-ball shifter—worth the SRP alone in my humble opinion—while, much like the three identical Mustangs toughened for the film with race shocks, skid plates and special over-inflated tires, the suspension has been fettled too, with 'heavy duty' front springs and a stiffer rear anti roll bar.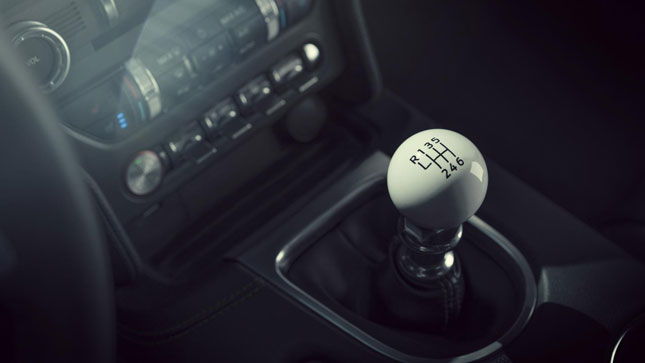 Fair play to Ford. It could have painted a Mustang green, glued on some badges and been done with it, but it took this exercise seriously. In fact, company bosses were inspired to make this car happen only when Sean Kiernan, the owner of the original movie car, set up a meeting in 2016 and made them aware that it existed and was in working order.
Isn't a 50-year old film a bit lost on a 2018 audience?
Perhaps, but it's a such an intriguing thing to look at that it gets more attention than it deserves. The petrolheads and Bullitt fans clock the badge, the color and where we are and nod sagely. Everyone else just swivels and stares as we rip up the hills in first gear, exhaust in Track mode rasping hard under load, crackling when we lift off. Maybe it's wishful thinking, my brain telling me what I want to hear, but given there's five decades between the movie car and this, the sonic similarities are spooky.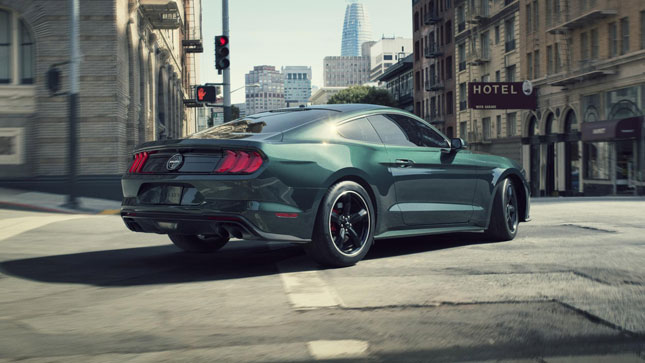 Okay, so how does it drive?
Like a Mustang GT, which is a good thing. It feels rigid—on pockmarked surfaces probably overly so—but instilled with a sense of indestructability. Everything, from the steering to the gearshift, operates with a reassuring physicality. Ultimately it can't hide its mass at ten tenths, but how likely are you to treat your Mustang like McQueen did his, assuming you value your license and your life?
Within its limits it feels sturdy, brawny and built to last. In all honestly, you don't notice the extra power and the beefed-up suspension, but there's a rawness and simplicity to it that hasn't been lost over the decades or smothered by electronics, a clear lineage from 1968 to today.
Most important, were McQueen alive today, I'm certain he'd enthusiastically approve.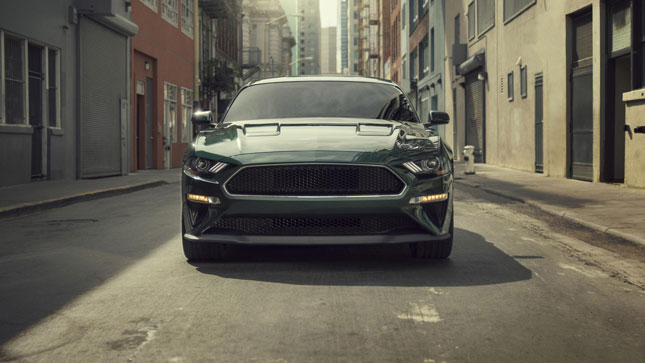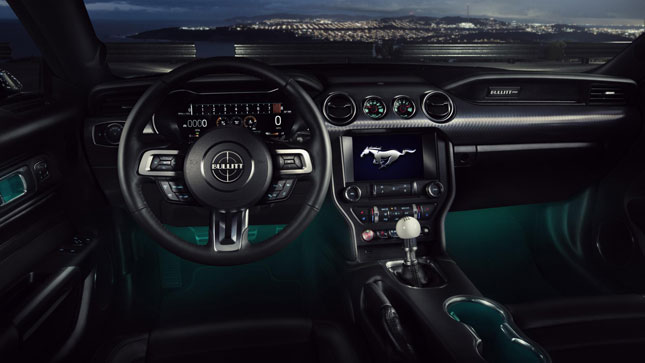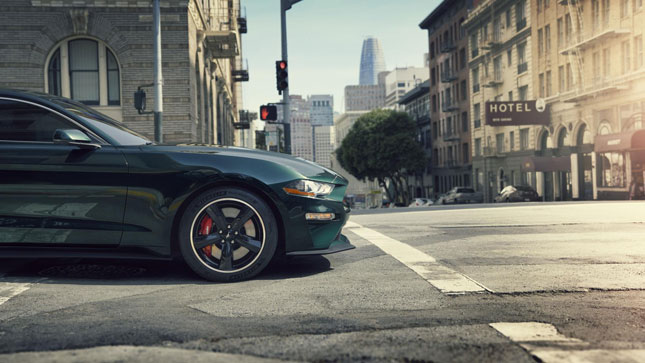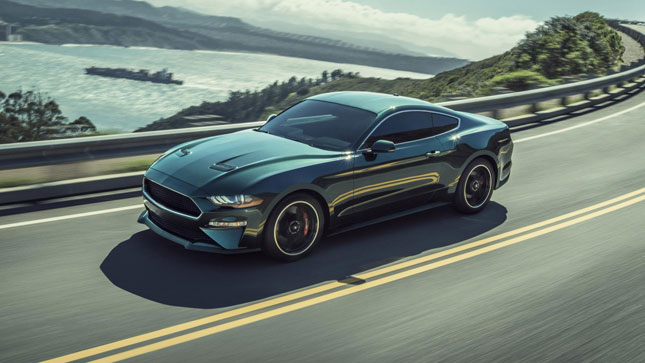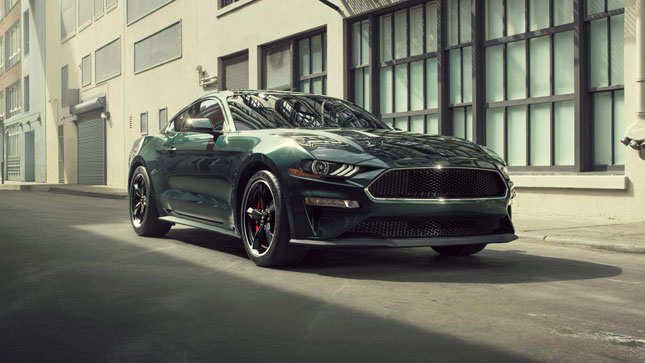 NOTE: This article first appeared on
TopGear.com
. Minor edits have been made.