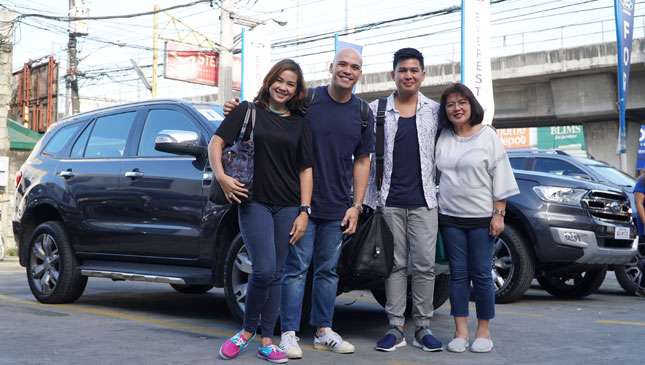 Over a month ago, I was with Ford Philippines for a wellness trip down South which turned out to be quite fun. Recently, I found myself with the same group heading North in a rally of sorts—five food destinations across four provinces with two young celebrity chefs. Well, the big idea behind this gastronomic adventure was to pit both chefs against each other in a fuel efficiency challenge, as each would be driving an Everest with two different itineraries but basically covering equal distances.
In one vehicle you have chef Jeremy Favia partnered with his charming mother, and in the other you have chef Cy Ynares and his pretty sidekick, Bea Acosta. Given I had both itineraries on hand, I joined the chef Jeremy convoy and kicked off from Ford Balintawak right after the crack of sunrise.
Continue reading below ↓
Recommended Videos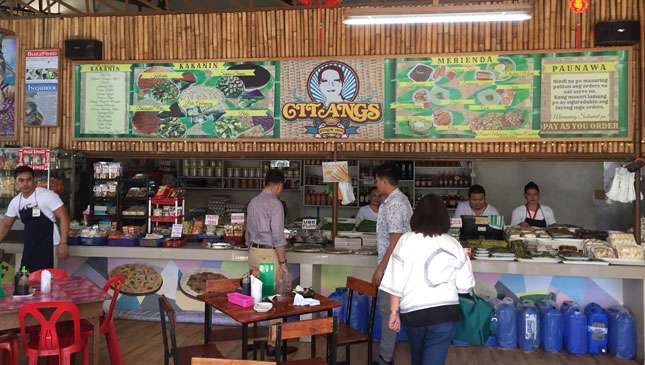 From a mouth-watering, crispy breakfast of tokwa't baboy and goto at Citang's in Bulacan, I knew that our long day started on the right note. We kept things close to schedule and pursued our next stop in Angeles City to satisfy sweet tooth cravings at Urban Brew. After getting all perked up for the next lengthy leg, we checked chef Jeremy's fuel gauge and we seemed to be doing well.
Our next stop was a late steak lunch at Fine Cut Butchery in Cabanatuan, Nueva Ecija, as we were delayed by unexpected heavy traffic—not good for both our rumbling stomachs and fuel efficiency. Given it was almost mid-afternoon and we still had approximately 180km to cover, plus two more food destinations to check out, chef Jeremy had to pick up the pace a bit.
We arrived at Cocolandia eatery in Urdaneta, Pangasinan, and only had a quick bite as we had to make up for lost time. Apparently, Waze got the convoy sidetracked as it took us for a bit of a spin until we finally made it back onto the tollway heading toward our last stop: chef Claude Tayag's Downtown Cafe in the bustling heart of Angeles City, Pampanga.
It was certainly the perfect ending to a long day on the road, as we were delightfully entertained by chef Claude and his lovely wife while we gobbled up every dish served to us. From the look of it, the Ford name will soon be synonymous with food, and I'm not complaining.
After being on the road for seven hours, it was time for the moment of truth. The two teams had fuel top-ups at the Shell station nearby so officials could tally consumption figures to determine the winner of this challenge. The victor was (drum roll) chef Cy averaging 13.14km/L covering a distance of 375.7km, while chef Jeremy achieved 12.22km/L with 385.8km on his wheels.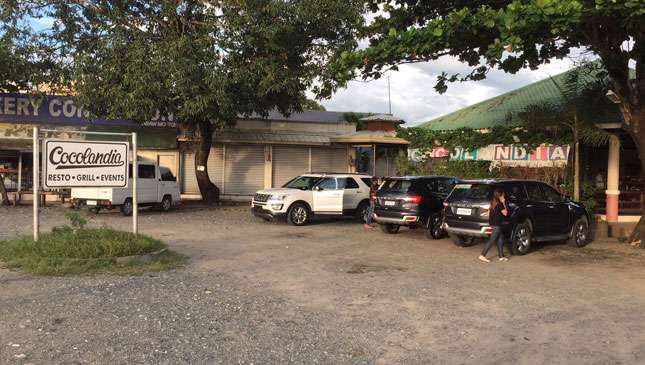 Though I wasn't with chef Cy, I asked what contributed to his success. He mentioned that he tried to keep his drive as evenly paced and as smooth as possible. Based on chef Jeremy's results, here are some ways to help you improve fuel economy:
1) Plan your trips carefully. This will help you avoid garnering unnecessary mileage which adds up to wasted fuel. In addition, you can use navigational systems and the Internet to provide real-time, updated information on your route prior to travel to avoid serious delays.
2) Keep idle time to a minimum. Don't let your engine run too long when stationary on the side of the road, in a parking area, or a garage.
3) Avoid unnecessary sudden acceleration. It's always best to keep a light foot on the accelerator pedal, maintaining your RPMs at a low level and speeding up smoothly and gradually from zero. On long stretches, use cruise control when available.
4) Adjust your air-conditioning appropriately. Always set your thermostat to comfortable levels and avoid blasting your air-conditioner. As much as possible, park in the shade or indoors away from direct solar heat.
5) Refrain from needless braking. Unnecessary tapping of your brakes will increase fuel consumption as doing so may cause downshifting, plus you'll have to accelerate again to bring your vehicle up to speed causing you to burn more fuel. Oftentimes, it is best just to release the accelerator rather than going straight to braking when one needs to slow down.
6) Keep a light load. Drag is a huge factor for consumption. The heavier the load, the harder your engine will have to work, hence, burning more fuel. Only bring things you'll need for your trip and keep tires inflated with the specified air pressure.