To be honest, we were a little perplexed with Ford Philippines' pitch. The American carmaker offered to lend us the refreshed Ford Ranger over a weekend for a special activity. An off-road course? A corporate social responsibility initiative that required the pickup's bed? Hell, something to do with a pickup?
Turns out, it was none of the above. The activity they had planned was a short flight in an ultralight plane at Angeles City Flying Club in Pampanga. Umm, okay then.
Nevertheless, we're always up for an adventure, so we figured we'd make the short drive out of town. For those who don't know, an ultralight plane is a small aircraft that's as bare and mechanical as they come. If fighter jets and airliners represent the most evolved aircraft in the world, then the ultralight plane resembles something just a few years removed from what the Wright brothers flew over a century ago. That sounds like an exaggeration until you see the cables that operate the rudders—their simple operation reminded me of my old bicycle's brakes. 
But before I felt completely helpless behind the cockpit, I got to spend some quality time behind the wheel of the new Ranger. I've driven it the pre-facelift version several times, and each time I did, I approached every road and off-road course with full confidence. Even with this version's new powertrain, a 2.o-liter single-turbo diesel capable of 178hp and 420Nm, I was sure that I'd have enough force to power through whatever obstacle was in my way. 
ADVERTISEMENT - CONTINUE READING BELOW ↓
After signing in at the club, I met my instructor Mike. I told him right away that it was my first time to man any sort of flying vehicle. He replied with a straight face that it would be a first for both of us. Detecting my nervous laughter, he then told me about his decades as a pilot for some of the world's biggest airlines. These days, he shuttles between the Philippines in the UK, volunteering his skills for the Flying Club whenever he can. At least I'd be in the hands of a veteran. The club, meanwhile, sat in an open field that reminded me of the crop duster scene from North by Northwest. I hoped I wouldn't end up having to dodge any planes though, because there's no way I was gonna look as cool as Cary Grant while doing so. 
Before long, Mike and I buckled up in the plane and he began his instructions. He told me to leave the pedals to him (they're very sensitive), but he would give me a chance to man the control stick. Not that I wanted to, mind you—I was perfectly content to let Mike steer as I soaked in the provincial air.
As the plane's motor sprung to life, the sensation I felt was something in between a tractor going over a pothole and an overloaded tricycle that had seen better days. Somehow, though, we soared high into the skies. I did my best to snap photos while in the air, but keeping my camera steady was near impossible. As you'd expect, ascending in an ultralight plane is nothing like what you experience in an airliner. Imagine the difference between a midsize SUV cruising at 80kph versus a go-kart whirring at max speed. I decided to settle for blind snaps of whatever I could get.
ADVERTISEMENT - CONTINUE READING BELOW ↓
Recommended Videos
Meanwhile, Mike's face remained impassive. It seemed that no amount of g-force could make a dent against his years of flying. Once we were stable, he signaled to me to take the stick while he jokingly pretended to take a nap. I wasn't too keen on the idea, but I couldn't exactly yell my objections over the wind noise, so I gave in and took control. 
It was hundreds of feet in the air, with my hand precariously gripping the control stick, that I realized flying is a lot like driving for the first time. The nervousness and feeling of imminent danger felt just like my first few hours of driving school. Even the exaggerated and jerky movements borne from inexperience are present. You just need to substitute the fear of crashing into another car with the thought of suddenly hurtling into the ground. Gaining confidence, just like with driving, takes time and practice. 
At one point, Mike didn't seem to notice that the plane was tilted on my side. I wanted to push the control stick hard to correct it, but my overwhelming fear of accidentally doing a barrel roll wouldn't let me. When I signaled to Mike to take over, he simply pushed the control stick with his finger and gave it back to me. 
Once I was back behind the wheel of the Ranger, I was a lot more relaxed. I found myself getting comfortable with my skills and experience again—just like Mike while steering a plane. Still, if the flight had taught me anything, it's that operating any kind of vehicle requires the same set of skills: a keen eye, a sure foot, and alertness to anything and everything going on around you. 
ADVERTISEMENT - CONTINUE READING BELOW ↓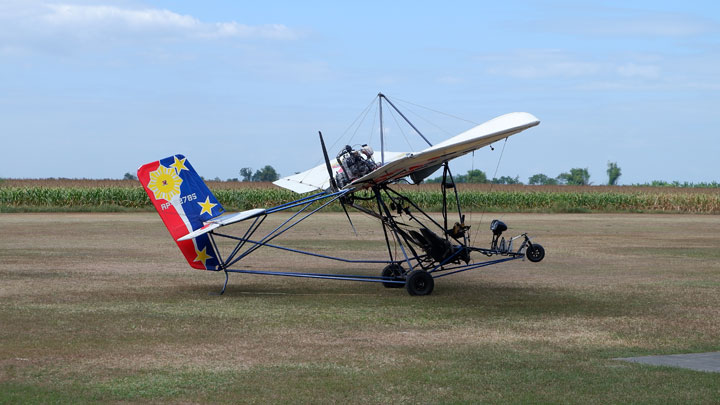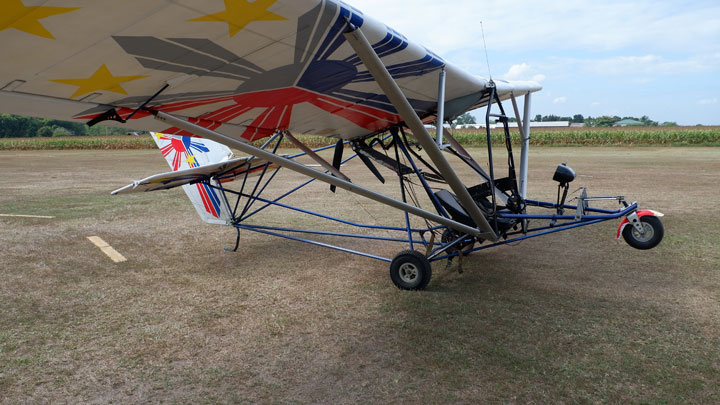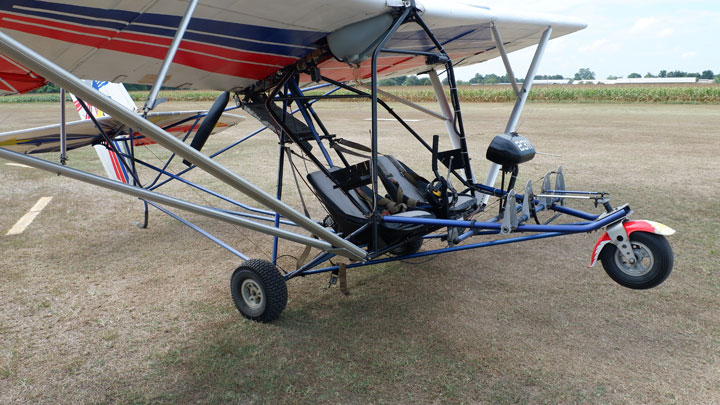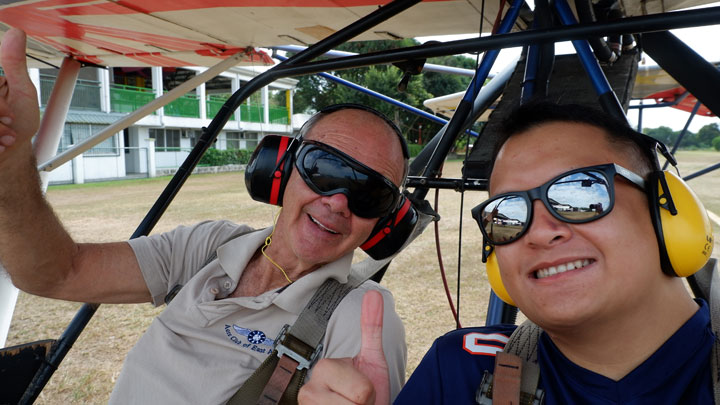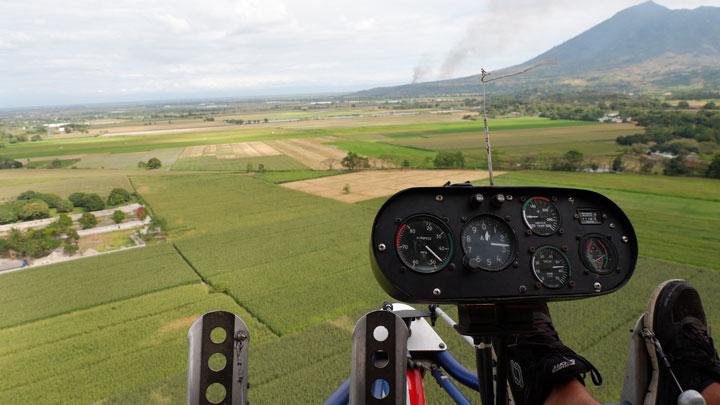 ADVERTISEMENT - CONTINUE READING BELOW ↓