As much as I like pickups, I'm never going to get one as a daily driver. A pickup has too large a footprint, offers limited room inside the cabin, lacks accessible cargo space, and can be downright tiring to drive. My dad had two different pickups over the past several years, so I'm well aware of what it's like to have a truck in your garage.
During a recent outing at Seda Nuvali with the Top Gear Philippines crew, however, I was assigned the all-new Ford Ranger. While the rest of the team got crossovers (Territories) for the weekend, I got a gargantuan ute. I wasn't exactly complaining, though. Was it because I live 10 minutes away from the hotel and wouldn't have to drive far anyway? Not really.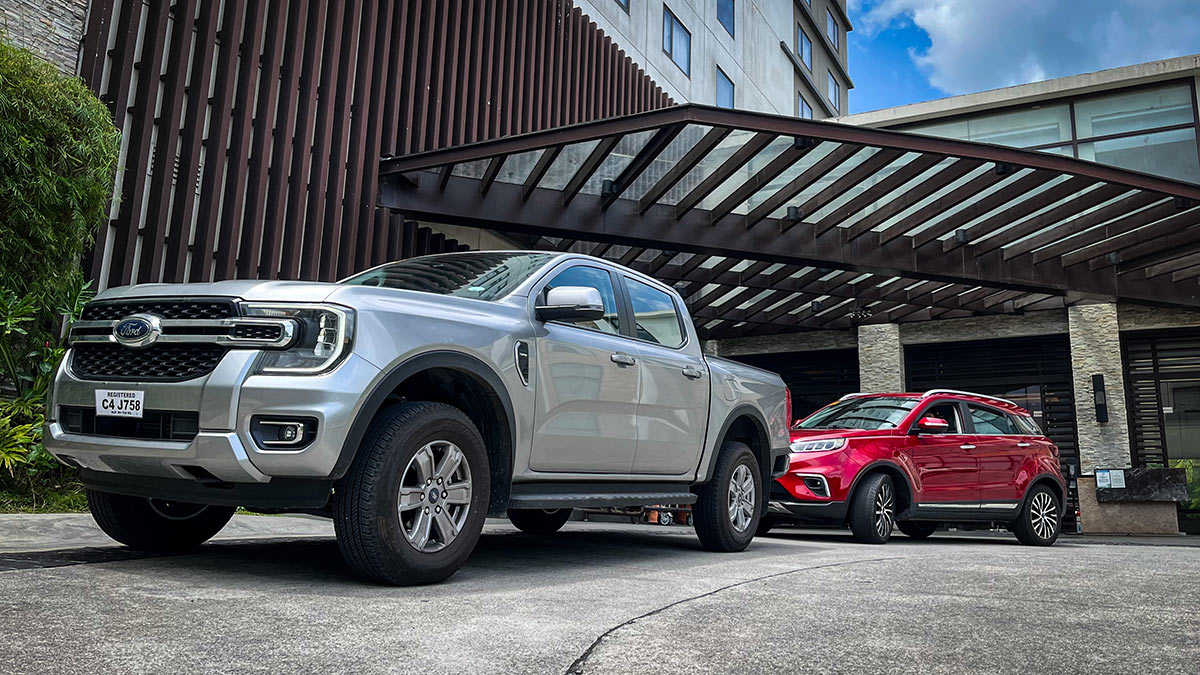 ADVERTISEMENT - CONTINUE READING BELOW ↓
To me, the Ranger has always been one of the comfiest in its segment, and it remains to be the case with this next-gen model. It's no Everest, but it easily offers a less bumpy ride compared with most (if not all) of its competitors. And the steering of this latest generation is light as ever, making tight maneuvers less cumbersome. I was also able to take the pickup to Metro Manila during my time with it, so I'm not just saying making these observations as someone who used the Ranger to stroll around the backroads of Nuvali.
OTHER STORIES YOU MIGHT HAVE MISSED:
Behold: The all-new Ford Mustang
All-new Ford Everest and Ranger pass ANCAP crash tests with flying colors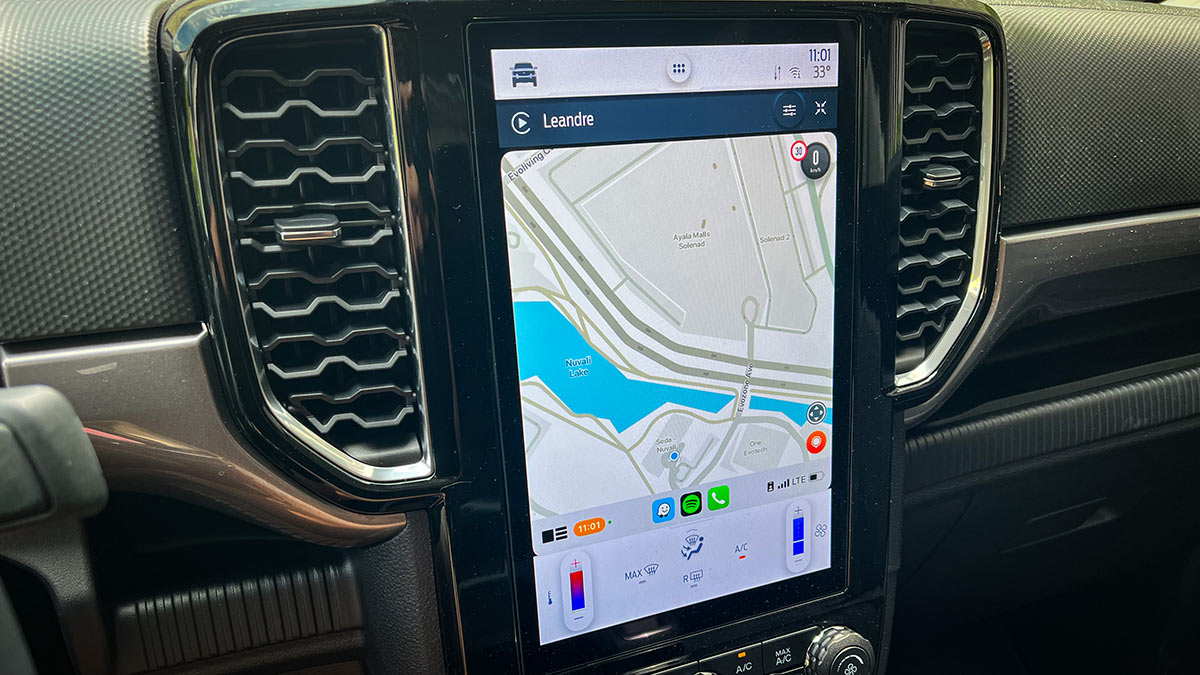 Speaking of driving in Metro Manila, the new infotainment system that's just impossible to miss is a huge bonus for anyone navigating the city. I agree with our assistant news editor Drei Laurel that the screen could've been tilted a bit more for better ergonomics, but it's still very readable as it is. If you're anything like some of my teammates who almost always get lost whenever they set foot on unfamiliar territory—aka Santa Rosa, Laguna—Waze on a display this big will come in handy.
ADVERTISEMENT - CONTINUE READING BELOW ↓
Recommended Videos
The reversing camera can also be viewed through this head unit, and as a neat bonus, you can zoom it in for enhanced precision. But of course, the length of the pickup will still be an issue inside parking lots from time to time. It's just that this feature makes this one relatively easier to park than most trucks.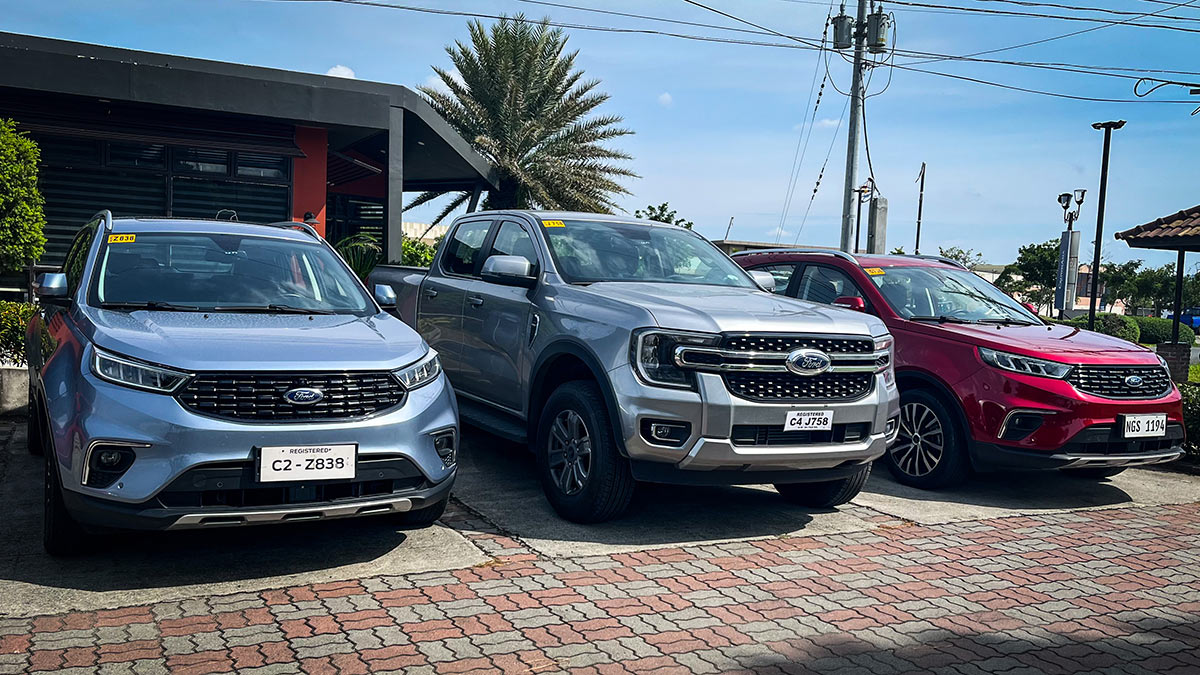 I'll save some of the other good stuff (and the bad) for the full review, but there's one more thing I have to point out before I go: the 2.0-liter turbodiesel engine on this XLT variant. This is the single-turbo unit that produces 168hp and 405Nm of torque, and is mated to a six-speed automatic gearbox. It's punchy and it's frugal, simply put.
Cruising along the highway proves to be a cinch with this new powertrain, as it keeps the revs at around 3,000rpm when driving at 80-100kph, with fuel consumption playing around the 19-24km/L range. Under close to real-world driving conditions—plus a mix of expressway and city driving with a handful of idling stops in between—I got a solid 10km/L.
ADVERTISEMENT - CONTINUE READING BELOW ↓
Overtaking is always a breeze, as there's enough oomph whenever you go heavy on the pedal and even when driving at speed. That's why whether you're using this for your daily commute within the metro or for quick out-of-town road trips on the weekends, the engine will not disappoint.
Not to make a 180-degree-turn here or anything, but all things considered, I admit I still wouldn't take a pickup over a crossover as my beater. The comfort of something smaller, lighter, and roomier still appeals more to me. If I was left with no choice but to get a truck, though, the Ford Ranger will definitely be right at the top of my list.