I haven't driven a Ford in years, the last one being a friend's Everest for a trip to General Nakar in Quezon in 2017 which, with the pandemic, already feels like an eon ago. It was to my surprise and delight then, that I was invited by Ford Philippines to a media drive up mountain to Tanay in a Ford Territory.
The car was graciously delivered to me a few days before the event, so I had ample time to try out one of the latest competitors in the ever-growing subcompact crossover segment. The Territory has already surpassed its 8,000-unit sales milestone and has proven to be a strong sales contender against its Japanese, Korean, and Chinese competitors.
After having driven it in the city for short errands, I was very keen to try it on more open and dynamic roads. First stop was checking into Thunderbird Resorts in Rizal, where the Ford team had a parking lot ready for the media cars. We were greeted by a medical team who efficiently did the swab tests, and upon a negative result, we were gathered for dinner. We were soon up at 3am the next day to get ready for our main event: An hour's drive toward Viewscape Nature Park in Tanay to catch the sunrise.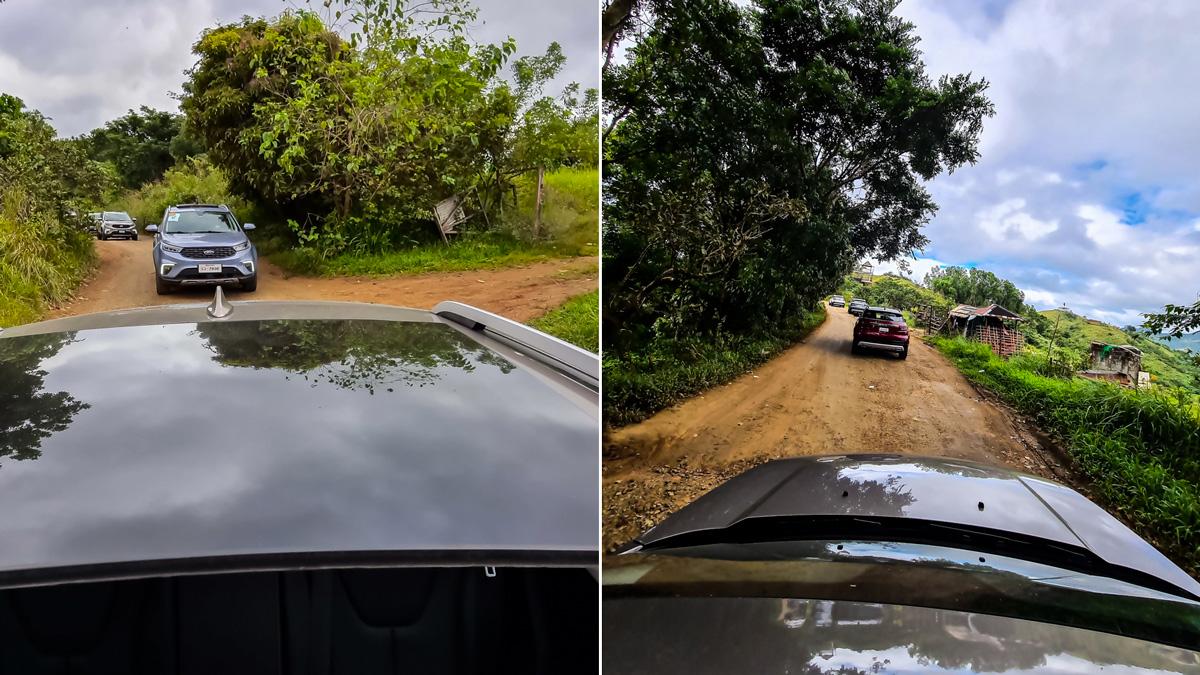 We were a bit pressed for time to catch the first breaking rays of light, but the 141hp 1.5-liter turbocharged EcoBoost engine did not disappoint. There's usable torque and power available for overtaking, while the four-wheel disc brakes and ABS keep you safe from any roadside surprises. I personally found engaging the CVT in Sport mode more enjoyable, as it pairs well with the car's balanced handling and dynamics.
Once we got to Viewscape's entrance, the beautiful, paved roads of Tanay turned into a dry, unpaved, doubletrack fire road where the Territory showed off its ride height, torque control, and capable 235/50 R18 tires.
ALSO READ:
Fines, payments, schedule: Your complete guide to the number coding scheme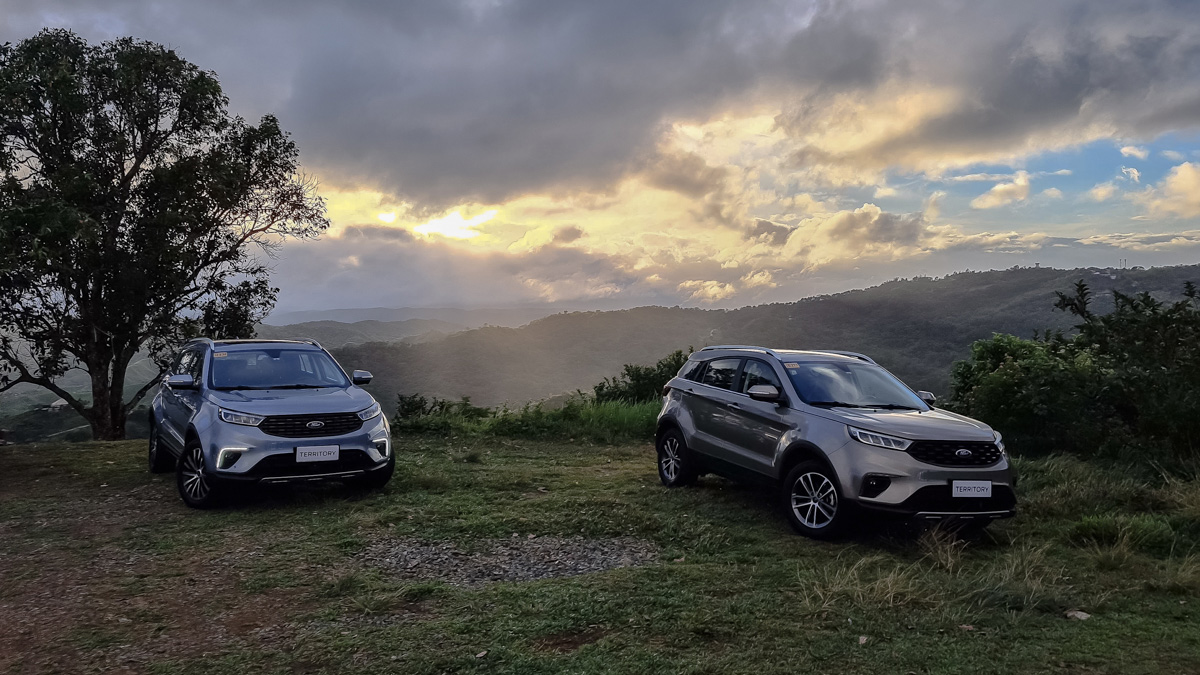 Upon settling into the campsite, we set the cars up for the gorgeous photoshoot opportunities and took photos to our hearts' content. The team at Ford prepared a few morning activities for us, the first of which was a short hike down the hill which had us slowly traversing a trail through a small dragon fruit farm, into a small cave and back again. Upon reaching the top, we were greeted with tents and a picnic breakfast encircling a small campfire where we enjoyed the cool morning air of Rizal over coffee and meals.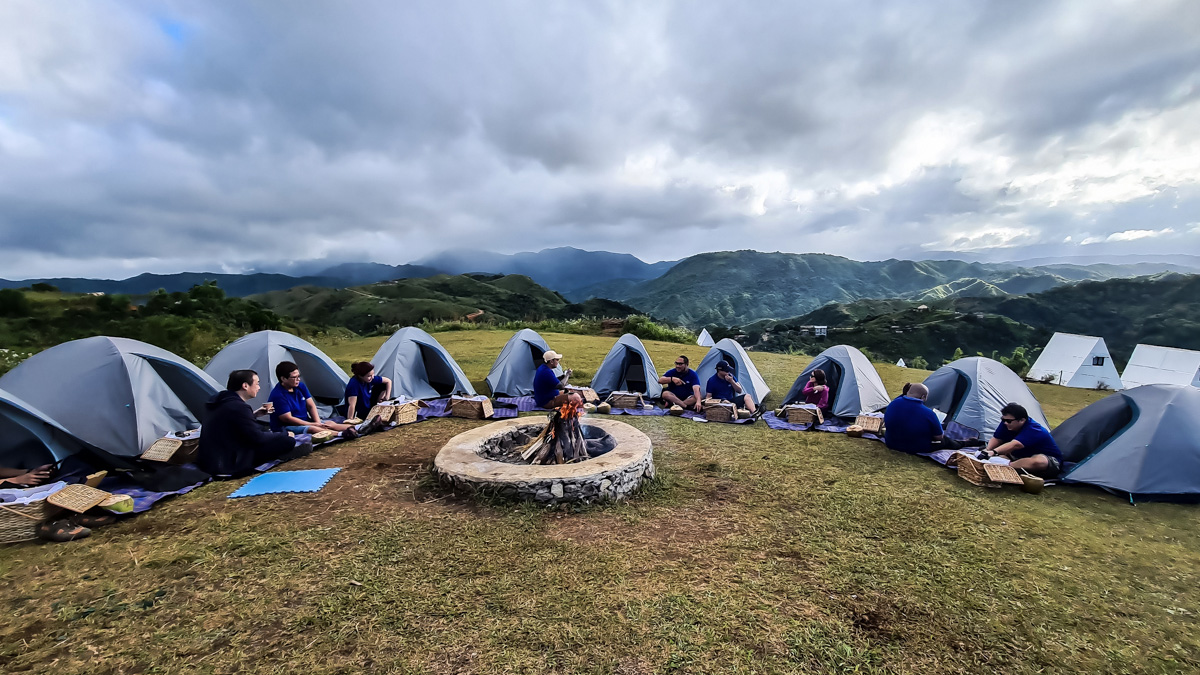 We were soon on our way back to the hotel, and there I was wishing that I could've brought the family, as the space in the Territory is quite pleasing and spacious. The rear passenger area is especially comfortable, and for once I wished that I was being driven instead. There are 420 liters of cargo space when you open up the wide rear gate, which is plenty of room for a weekend adventure or more, but with the foldable rear seats this area opens up to nearly triple the volume.
The car is blessed with a very upmarket interior, with a mix of soft-touch plastics, woodgrain, and piano-black pieces. The controls are very intuitive and the toggle switches for a few HVAC controls are a joy to click. The 10-inch infotainment system is also easy to use, with customizable settings and layouts to suit your driving priorities. Or just open up the panoramic moonroof and enjoy taking it all in. No doubt that my drive felt very comfortable and effortless.
Definitely of note is the fact that the Ford Territory Titanium Edition I was driving was equipped with the Ford Co-Pilot 360 suite, which includes a whole slew of safety and convenience add-ons such as autonomous emergency braking, lane-departure warning, active park assist, and my favorite, adaptive cruise control.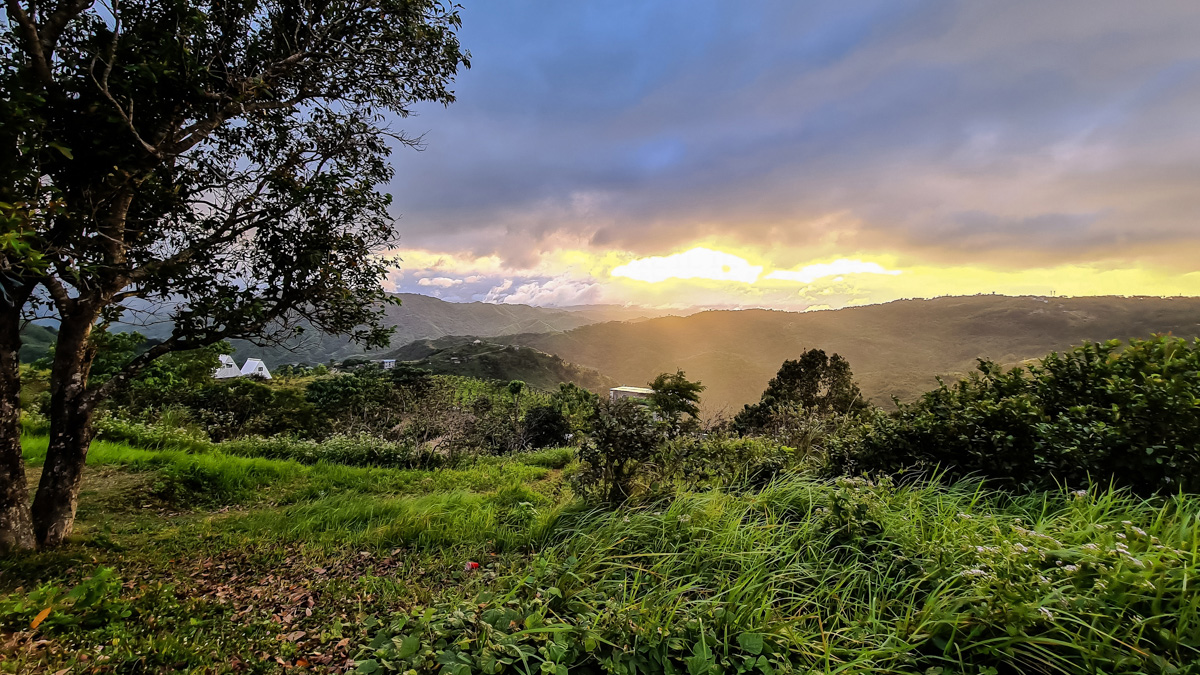 Though this particular media drive wasn't a couple of days long, it was more than welcome in this time of a slowing COVID-19 pandemic, with manufacturers easing themselves back into production and sales, and the market slowly opening up to new purchases.
Overall the Ford Territory was a pleasure to drive. The engine and chassis dynamics really make it feel like a sedan, but having that extra ride height opens up plenty of opportunities for adventure. There really is something to be said about watching the sun's first rays breaking through the clouds and the mountains' silhouette, and I am thankful for the Ford Territory for letting me experience it. Kudos as well to the team at Ford Philippines for planning, organizing, and pulling off a safe and enjoyable gathering despite the current restrictions.