What is this crazy-looking car?
This is the Ford EX concept, an off-road buggy that may or may not have been lined up as a potential replacement for the brand's Ka city car. The draughty little number was first shown at the North American International Auto Show in Detroit way back in 2001.
Would it have made a good city car?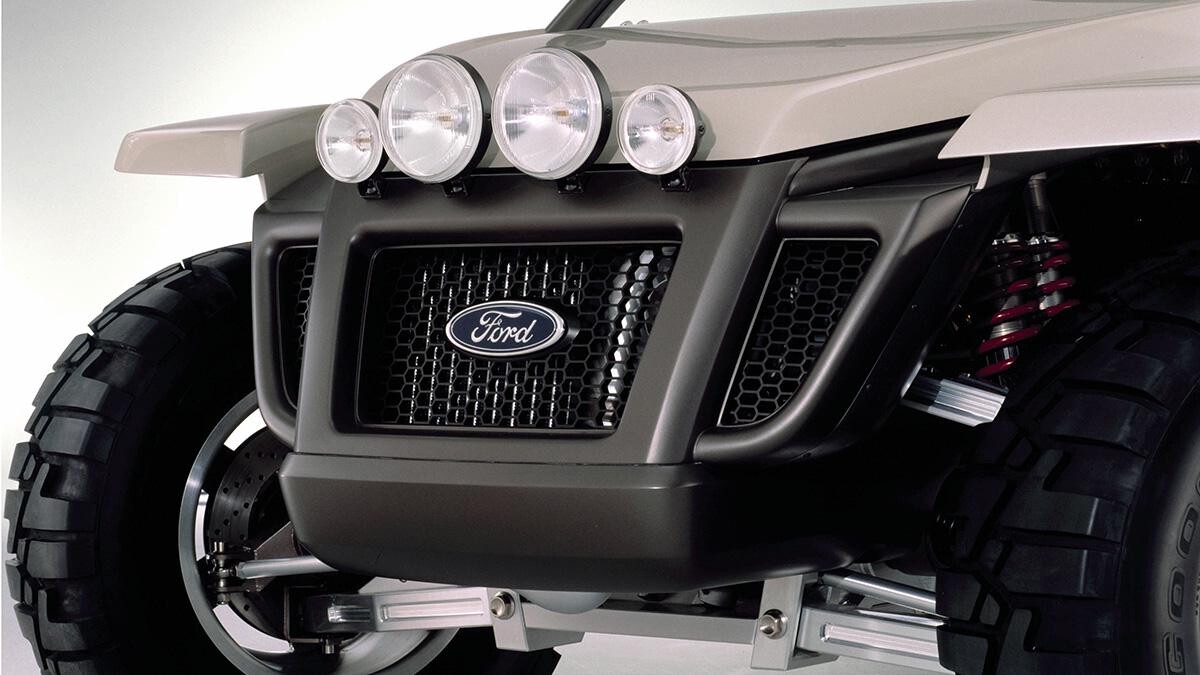 Well, why not? Everyone seems to waft around in huge SUVs these days, so why not a pared-back vehicle with the ability to take curbs and speed bumps without slowing down? It would be brilliant for knocking 10 minutes off your jaunt to the shops. Too much traffic? Cut through the park. The hefty spotlights at the front would scare everything into jumping out of your way, including trees.
Continue reading below ↓
Recommended Videos
Was there fancy tech for...driving through parks?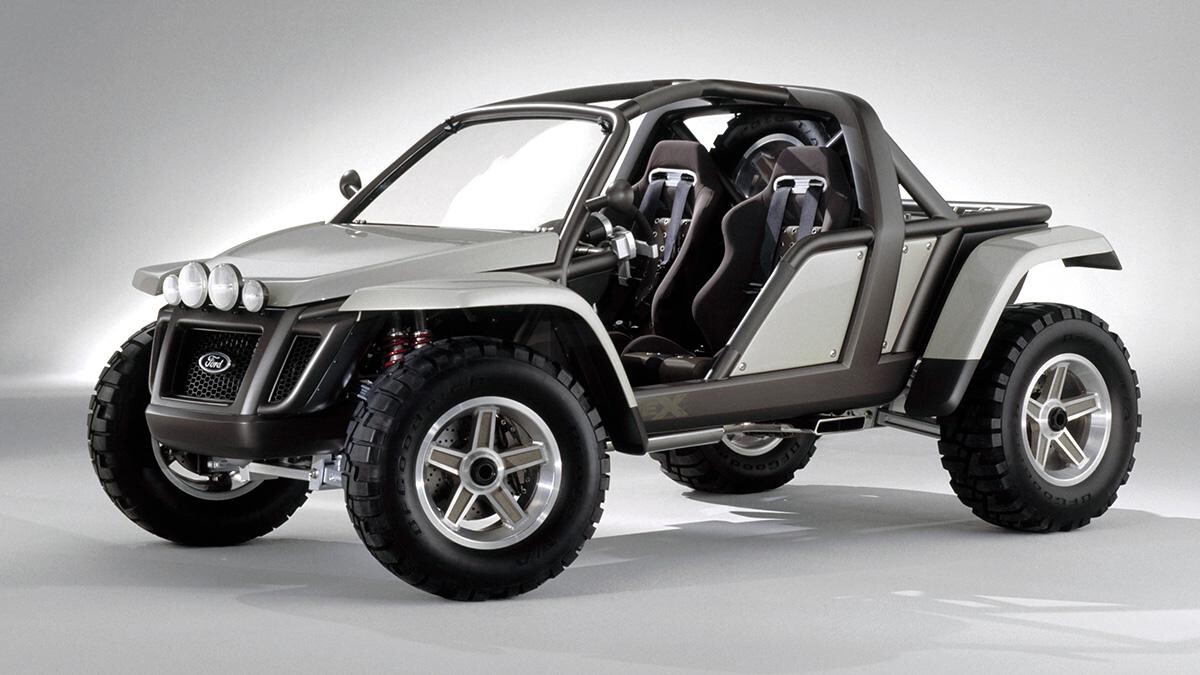 Of course—Ford threw the lightweight alloy kitchen sink at the EX. This might not have been the affordable runabout we were hoping for. The frame is made of tubular chromoly steel, a fancy fusion of chromium and molybdenum—all very fancy—while the body panels on the car are composite. The windscreen unclips and folds down for the true flies-in-your-teeth driving experience.
It all looks a bit scary, to be honest.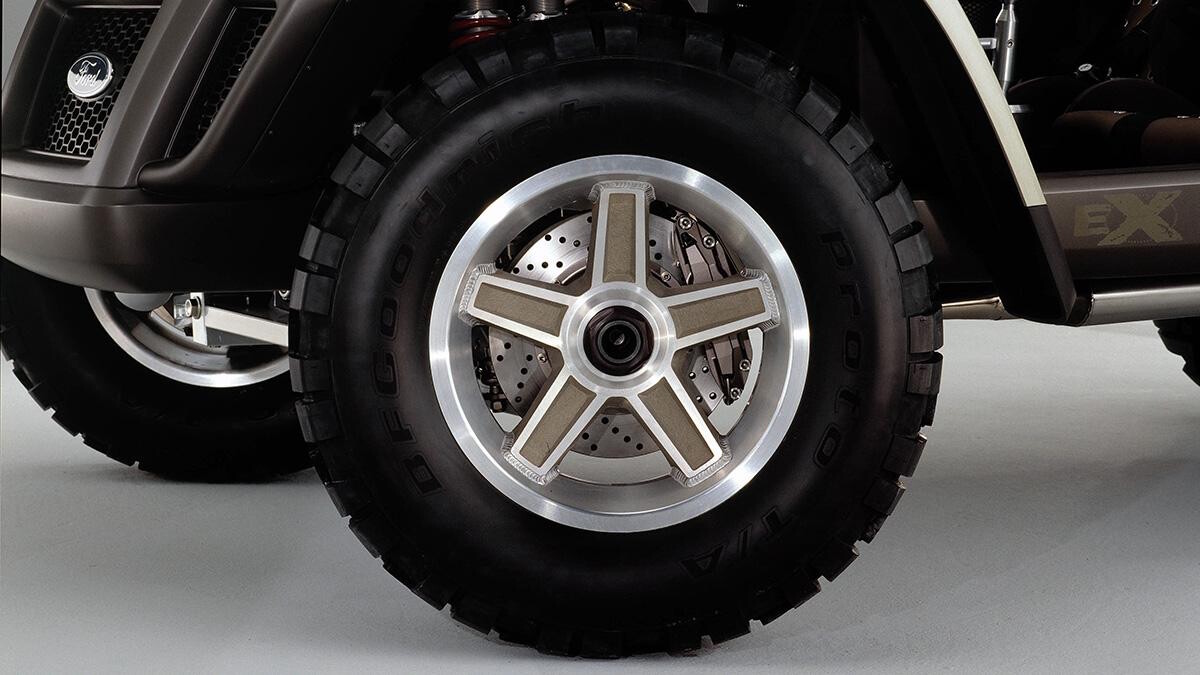 Not at all—safety first, remember. Look at those massive grippy 33-inch off-road tires on 17-inch wheels. This car means business. And it's not so much that the EX has a roll cage as it just is a roll cage. Because it's going to tip over at some point. Fortunately, you'd be pinned in by four-point harnesses and the EX has airbags up front.
What's the EX like inside?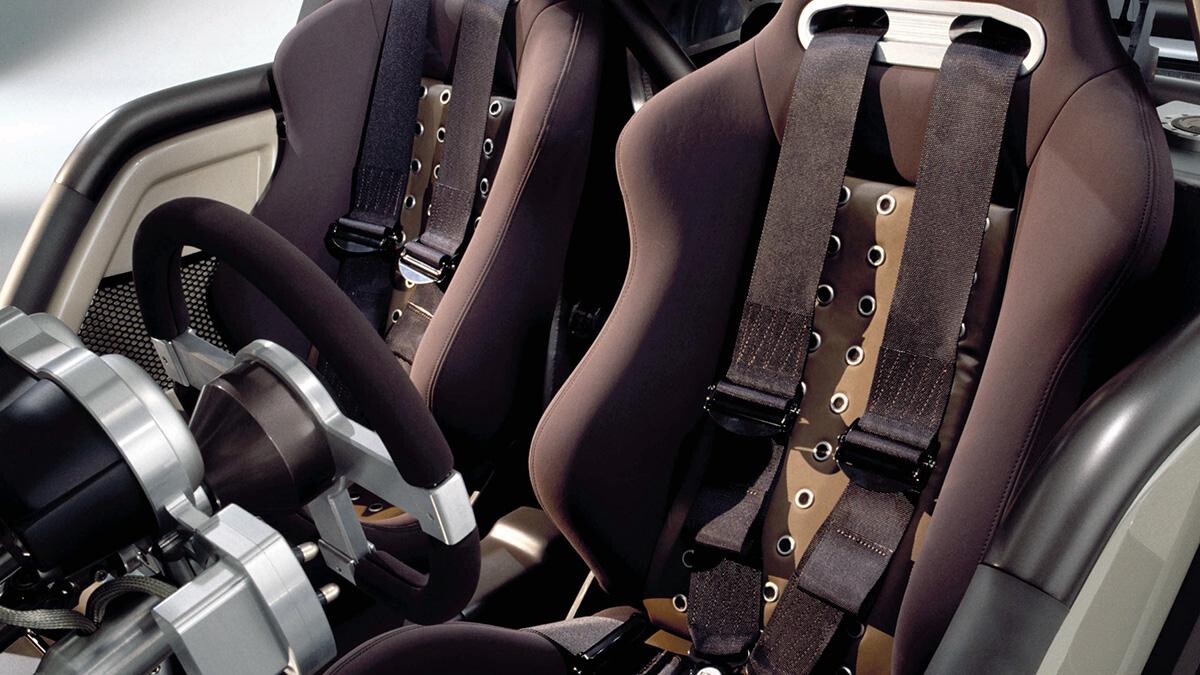 It doesn't really have an inside—it's rather exposed wherever you try and hide on board. There are some nice 'interior' details, though, such as the steering-column-mounted instruments and the wheel that swings out of the way to make it easier to get in and out of the car. The floor has plugs in it—apparently for hosing out the car, but if it rains too hard, you might need to yank them out to stop your shoes from getting too damp.
What's under the hood?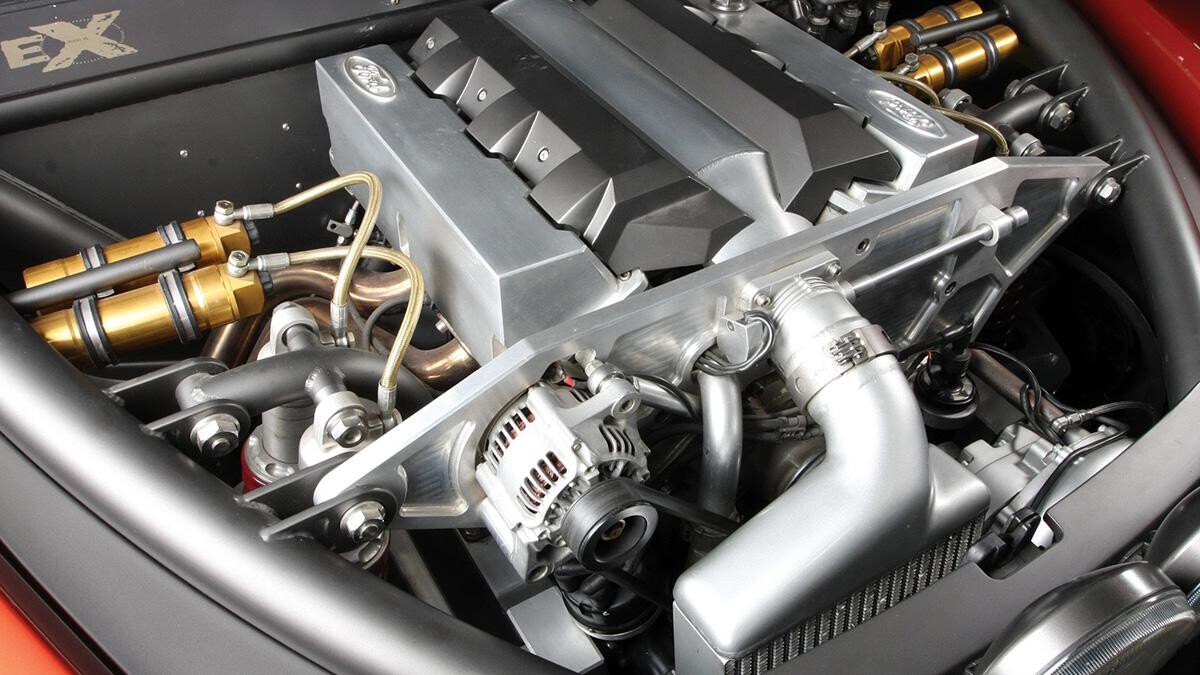 The EX got a supercharged 4.0-liter Ford V6, pumping out 375hp and 555Nm of torque to all four wheels via a five-speed manual transmission. With a curb weight of 1,179kg, you don't need an especially fervent imagination to guess how quick this thing would have been.
Why didn't Ford put it into production?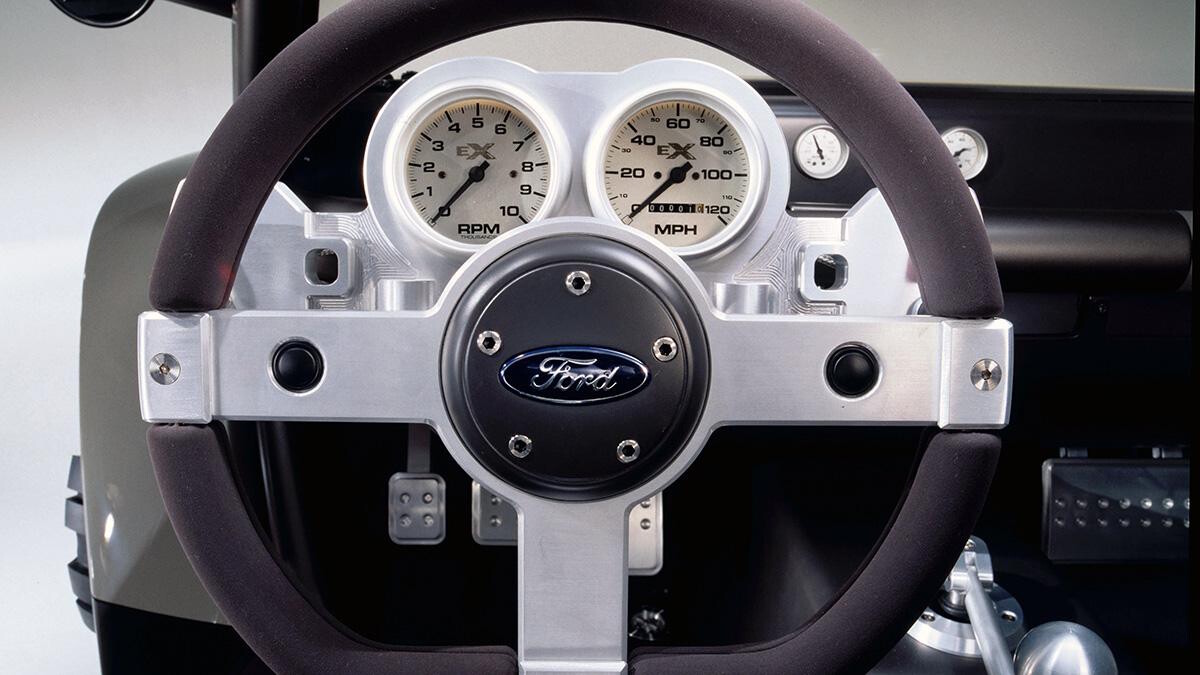 It could be that Ford looked into the cost of building the EX, assessed market demand in comparison with, say, the Fiesta, and decided that it just wasn't feasible to press ahead with actually selling the thing. Boo. It could even be that the whole thing was a marketing exercise to try and convince you that the folks at Ford are the cool kinds of folks who like to build exotic, wacky machinery that's really fun and a little bit naughty. And then you end up buying a Fiesta.
What if I wanted a car like this, though?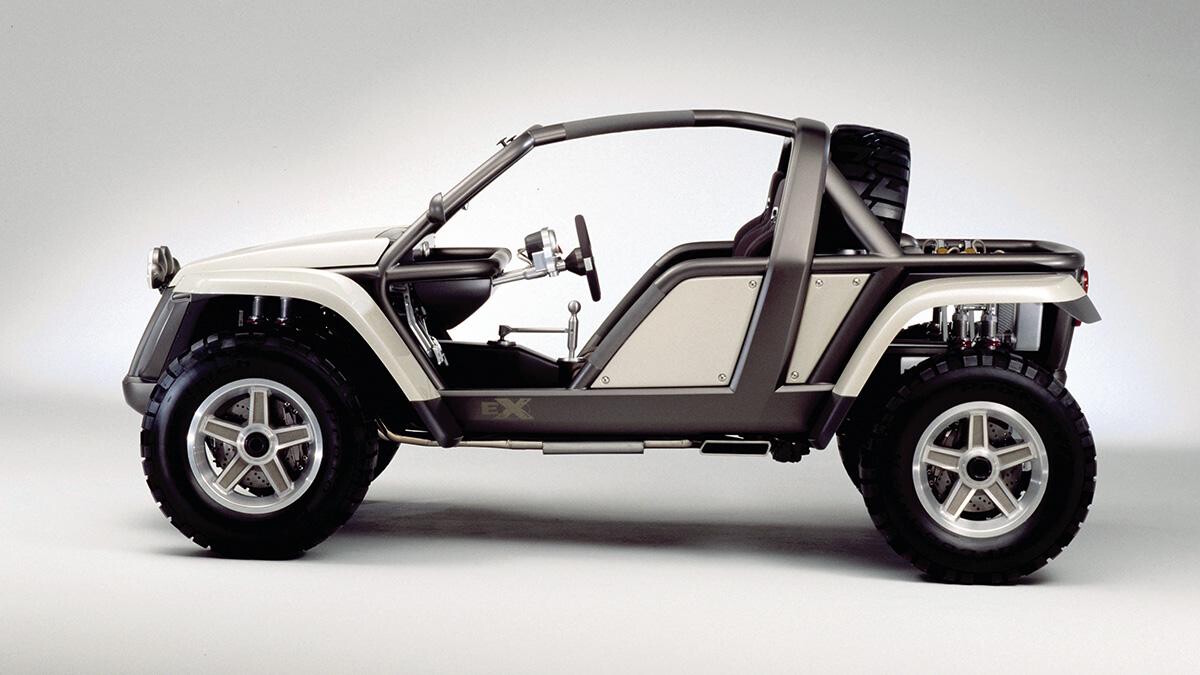 Surprisingly, there have been a number of chances to own the very prototypes that Ford showed off in Detroit back in 2001. The working cars (one in silver, one in red) have been sold through auctions a number of times in the last 20 years, most recently for £73,000 (P5.08 million) in 2019. So, it turns out that the £36,000 (P2.5 million) Ariel Nomad is itself the budget option in this scenario. Oh, well—better get one of those instead.
NOTE: This article first appeared on TopGear.com. Minor edits have been made.
Top Gear Philippines is now on Quento! Click here to download the app and enjoy more articles and videos from Top Gear Philippines and your favorite websites.