What is this big wedge of cheese?
This is the 1983 Lincoln Quicksilver concept, which was shown at that year's Geneva International Motor Show. It wowed the crowds with its classic American muscle-car proportions, hairy-chested performance, and brutish styling. Wait. None of that. But you know, America itself is often described as a cultural melting pot, and you could use the same description for the Quicksilver. It's like different cultures have been thrown in and then someone melted the whole pot.
Which bits are American?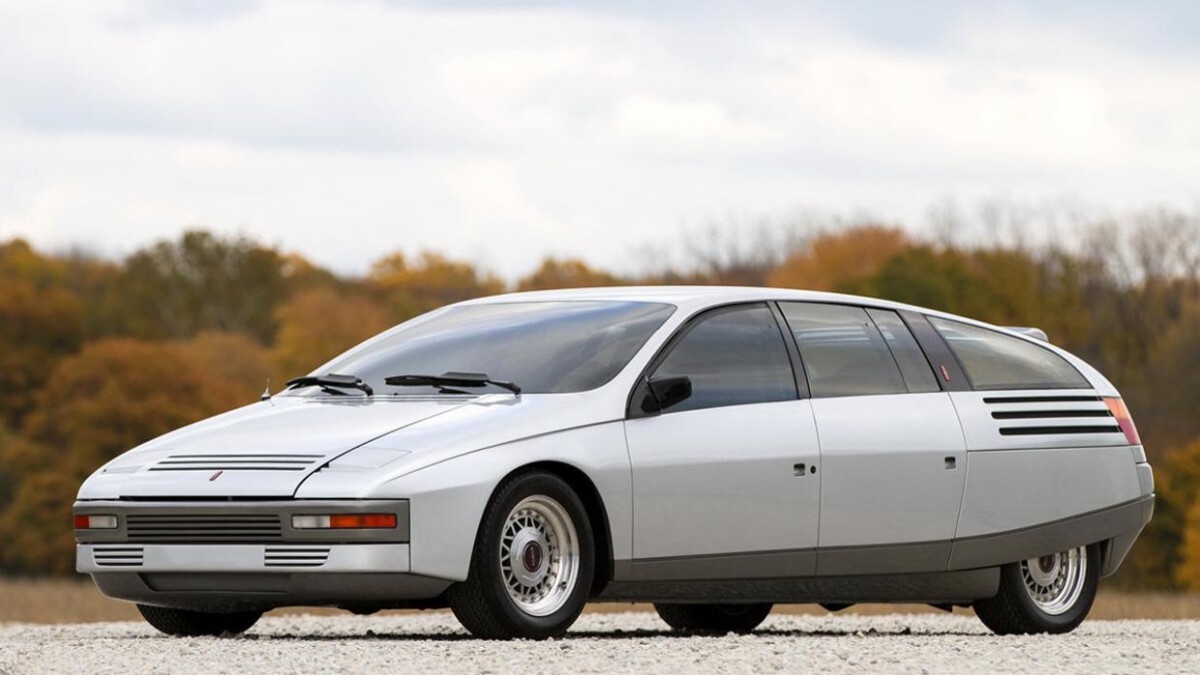 It's really big. That's probably about it. It was actually designed by Italian styling house Ghia, which at that point was a Ford subsidiary. The rolling chassis for the car came not from Lincoln, but from British sports-car manufacturer AC and the firm's 3000ME, produced from 1979 to 1985. The engine was a German-developed Ford unit. It's all getting a bit awkward, frankly.
Continue reading below ↓
Recommended Videos
Which bits are Italian?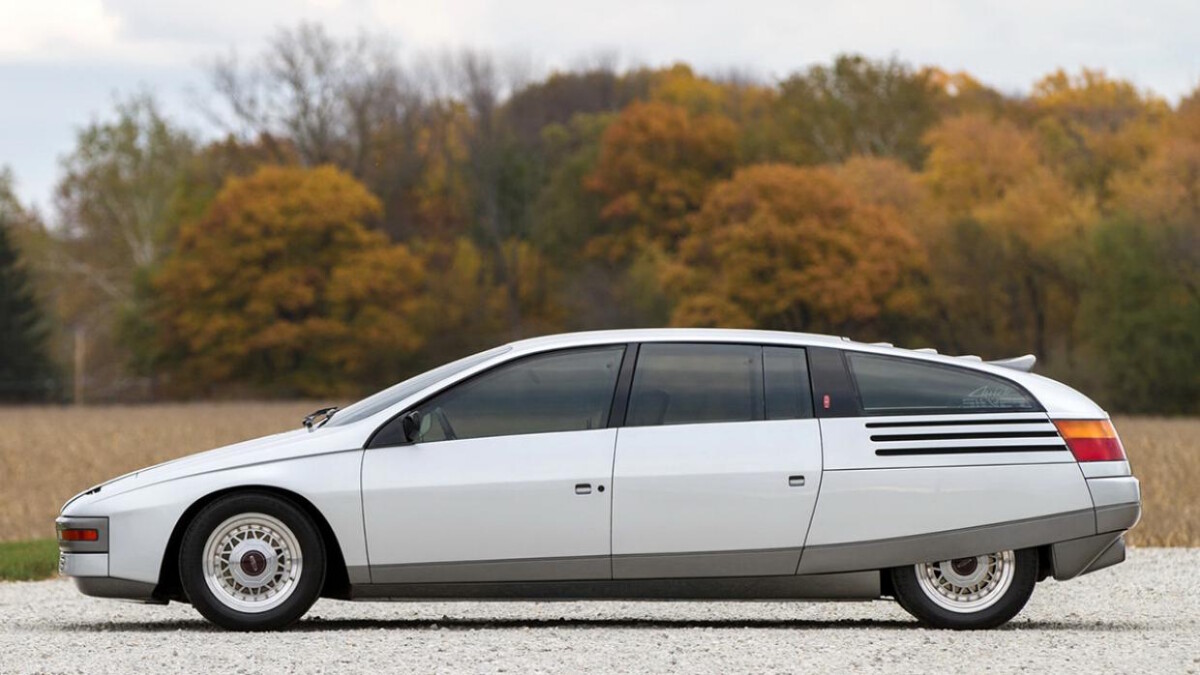 The crazy styling is Italian, that much we know. And the bizarre packaging—they added 280mm in the 3000ME's wheelbase, to be able to create a vaguely viable four-door sedan. But they kept the sports car's mid-engined layout, squeezing space in the back of the cabin. For a massively long car, this was very impractical. The engine in the back meant a frunk for your luggage. Of course, this being the aero-obsessed early '80s, the slippery styling meant the car had an impressive drag coefficient of 0.30. Of course, if you're an Italian designer thinking of aerodynamics, you'd think nothing of sticking the door handles by the floor so you'll do your back in every time you try to open the car up.
Did this car actually have anything to do with Lincoln?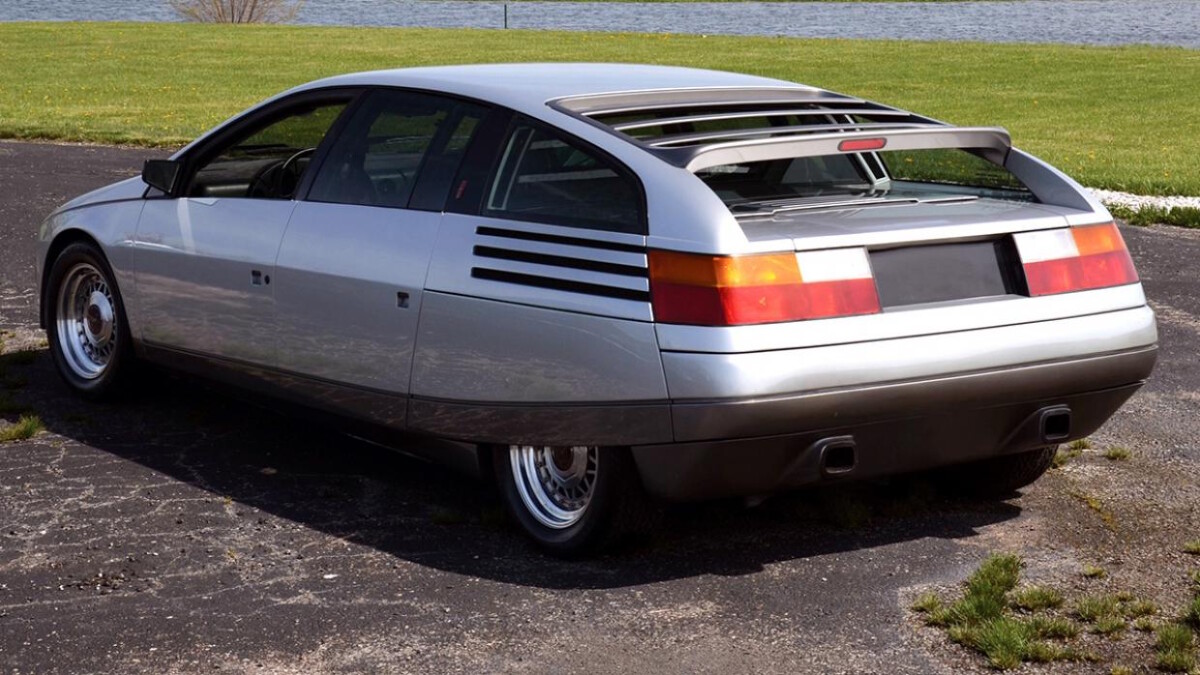 No, not really. None of the US firm's cars before or after bore even the remotest passing resemblance to the Quicksilver. The most you could say of this and any Ford car of the time is that the 1988 Ford Probe sort of looked like it if you squinted at the two of them. Indeed, the Quicksilver could easily be mistaken for a dodgy '80s Citroen. So, what was the deal—was Ford trying to gauge reception to introducing a new brand in Europe?
What's it like inside?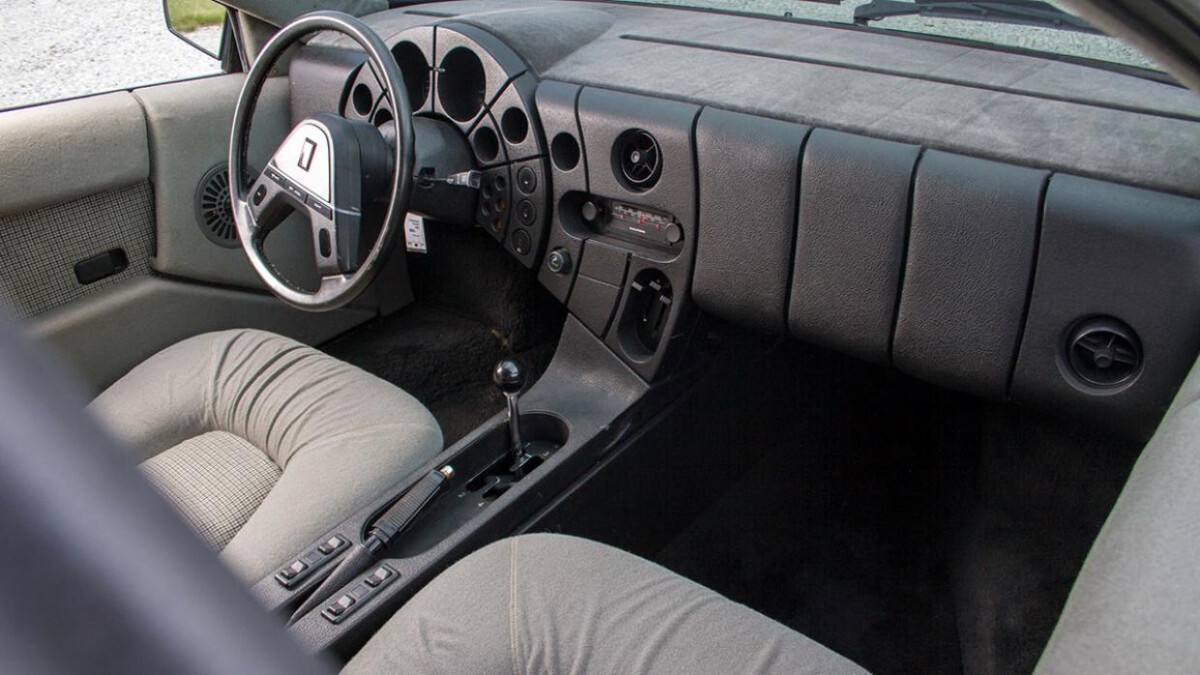 The dashboard of the Quicksilver concept appears to have been inspired by a mix of a chocolate orange and an earthquake map, the shockwaves emanating from the epicenter of the steering wheel. It's certainly a look, one that's echoed in the gloriously comfortable-looking chairs, swathed in the '80s favorite material—velour. There's no '70s chintz in here, which other luxury cars were still busy shrugging off in 1983. As a luxury car in the US market, the Quicksilver might have been a tough sell based on its interior. Not because of the design, as such, but look—is that a manual gearbox? They'd never get it moving over there...
What's under the engine cover?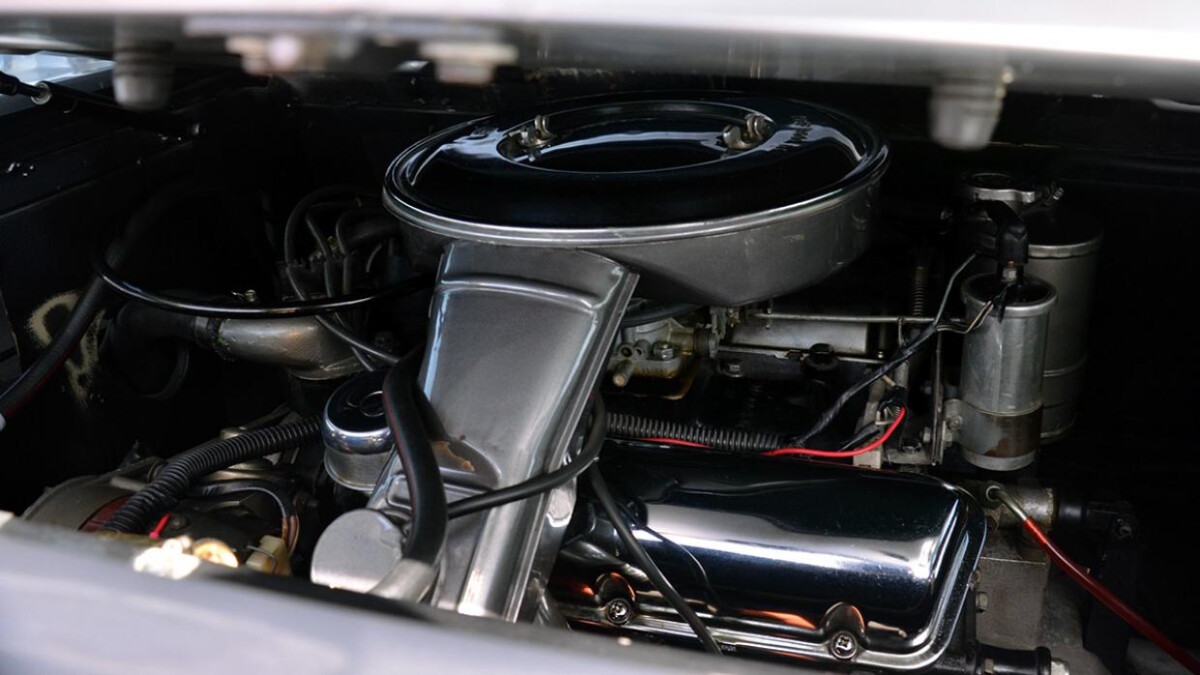 The concept used the Cologne V6, a veteran Ford engine that was in production in various guises between 1962 and 2011. The unit here was the second-generation version in 2.8-liter version, and it could have been producing anywhere between 90hp and 158hp depending on where Ghia found it. The AC donor car came with a 3.0-liter Essex V6, but for some reason, that was swapped out. And the car did of course come with a five-speed manual gearbox.
Why didn't the Lincoln Quicksilver go into production?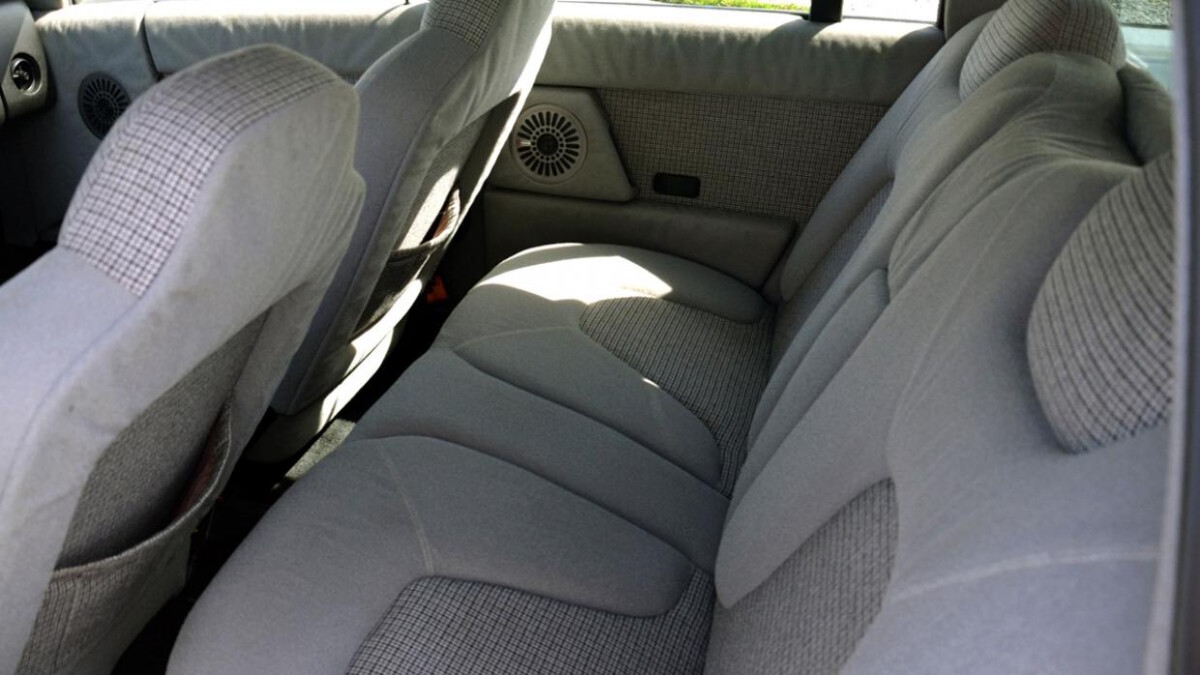 It would likely have come as something of a surprise for Lincoln to be told by Ford bosses that they were going to be putting this slightly odd concept into production. Then again, there aren't any crazy features on the car that would preclude its going on sale, save for the wacky engine positioning and the severe lack of rear legroom. On the sole basis of the universal rule that any car with pop-up headlights is automatically great, the Quicksilver would obviously have been a runaway smash.
Whatever happened to it?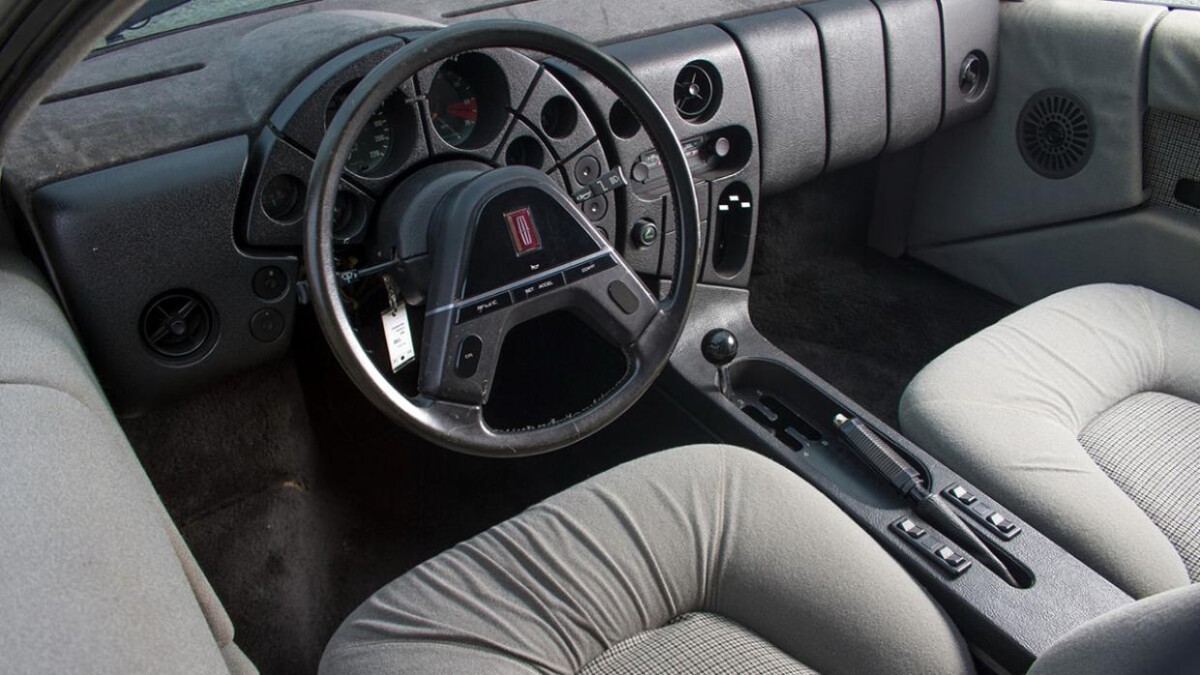 There was only ever one version of the concept car built, and it has remained in working order ever since it was first created. It enjoyed a brief jaunt around Europe following the 1983 Geneva show, and sat for a long time in the Ford collection back in Dearborn, Michigan, before it was sold in 2002 when Ford cleared out the attic and offloaded a job lot of old concept cars. The Quicksilver has never been officially certified for the road, so if you do ever think about buying it (it was last up for auction in 2014), you'll have to make sure you've got a long driveway.
NOTE: This article first appeared on TopGear.com. Minor edits have been made.
Top Gear Philippines is now on Quento! Click here to download the app and enjoy more articles and videos from Top Gear Philippines and your favorite websites.