What is this lengthy looking beast?
This is the Mercedes-Benz Auto 2000 concept, presented at the 1981 Frankfurt Motor Show and billed as the car for the new millennium. It was Merc's answer to a challenge laid down by the German government's research ministry (along with a check for taking part) in the late '70s. They had to build a car that could manage 9.1km/L and not weigh more than 2,150kg.
Wait, 9km/L doesn't sound challenging at all...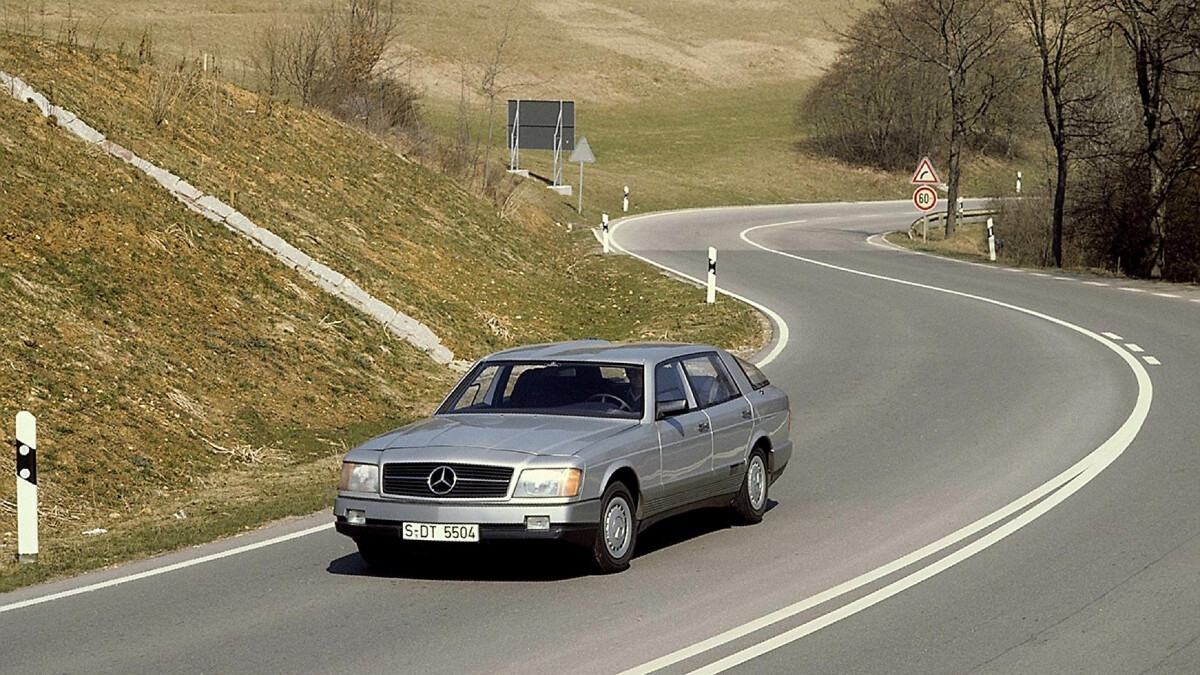 Hold your horses—there were other targets you had to meet as well. The car needed to be able to manage a load of 400kg and seat four people, so you couldn't just build something the size of a wheelbarrow powered by elastic bands with one seat inside. Mercedes-Benz says that it was a "very ambitious target in those days." So there.
Continue reading below ↓
Recommended Videos
Did anyone else rise to the Auto 2000 challenge?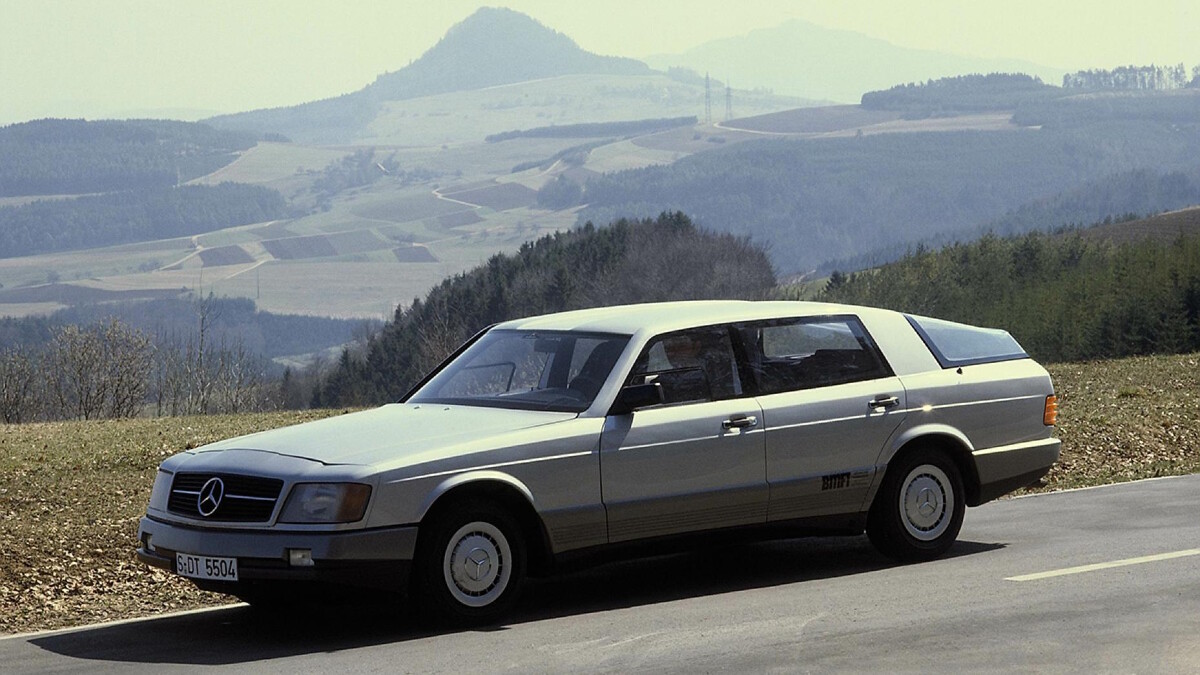 Yes—as well as Mercedes-Benz, both Audi and Volkswagen also took the opportunity to relieve the German government of a few Deutschmarks in order to try and stretch fuel economy by a bit. Both sides tried a same-but-slightly-different approach—downsized engines—but the Audi motor was popped inside a long elegant saloon, while Volkswagen ended up with a short, stubby hatchback.
How did Merc meet its targets?
The carmaker's engineers placed a particular emphasis on aerodynamics—the Auto 2000 concept had a slippery drag coefficient of 0.28. This was achieved by designing the car with a Kamm tail, the look characteristic of every eco car since. A long sloping (and sculpted) roofline leads to a sudden drop, which helps air to flow more quickly and smoothly over the car.
What else was there?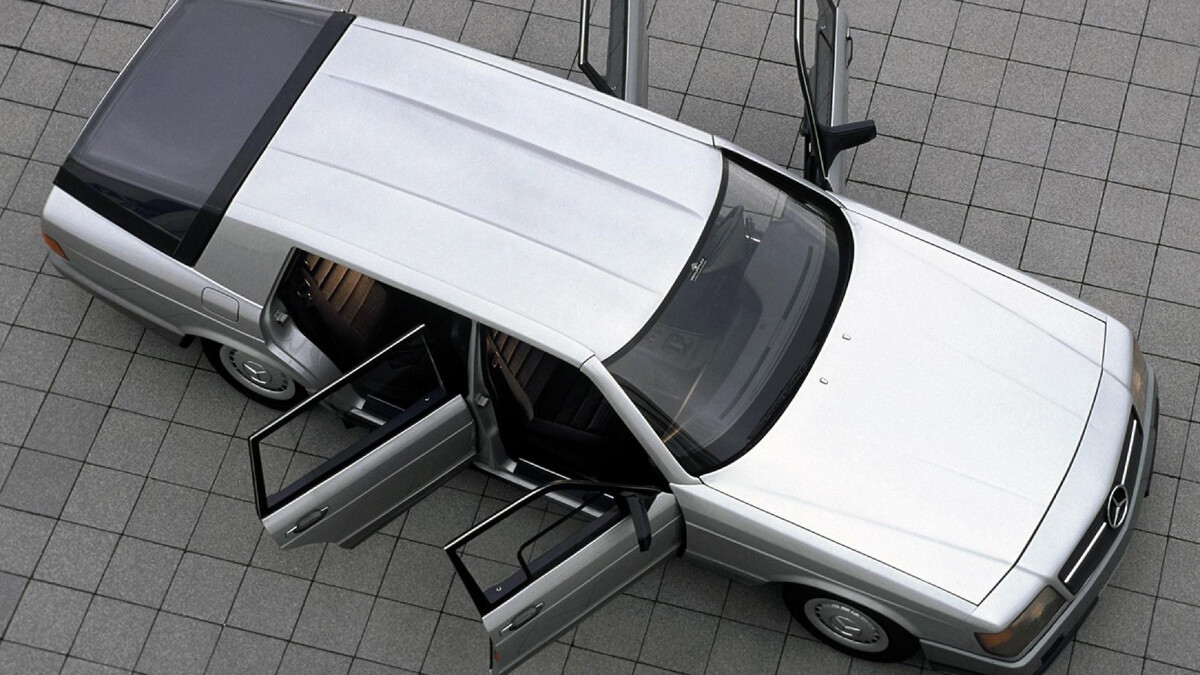 Mercedes tried three different powertrains on the Auto 2000 concept—a 3.8-liter V8 gasoline engine employing innovative new (this was 1981, remember) cylinder shutoff tech, so that the engine wouldn't use the full set if it didn't need to. There was a 3.3-liter twin-turbo six-cylinder diesel that sounds like it would fit right in now (that version of the car managed 13.3km/L), and even a gas turbine-powered car. The engineers liked the gas option for its low weight, compact setup, and lower emissions.
Were there any crazy concept-car touches?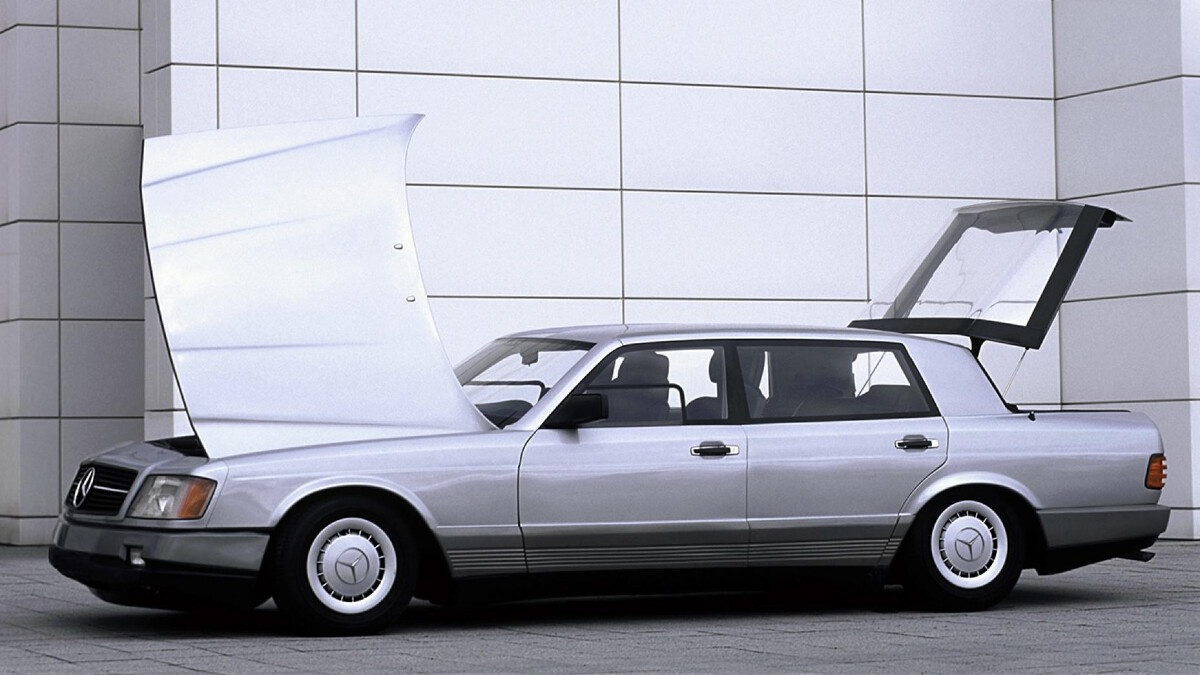 There wasn't much craziness on the Auto 2000 concept, these are Germans we're dealing with here. The side-hinged bonnet and glass tailgate were certainly distinctive touches, but Merc majored on safety innovations with the car—the front seats had belts mounted directly on the seats, integrated child restraint systems and pedestrian friendly bumpers, presumably with a little extra bounce built in.
Why didn't the Auto 2000 go into production?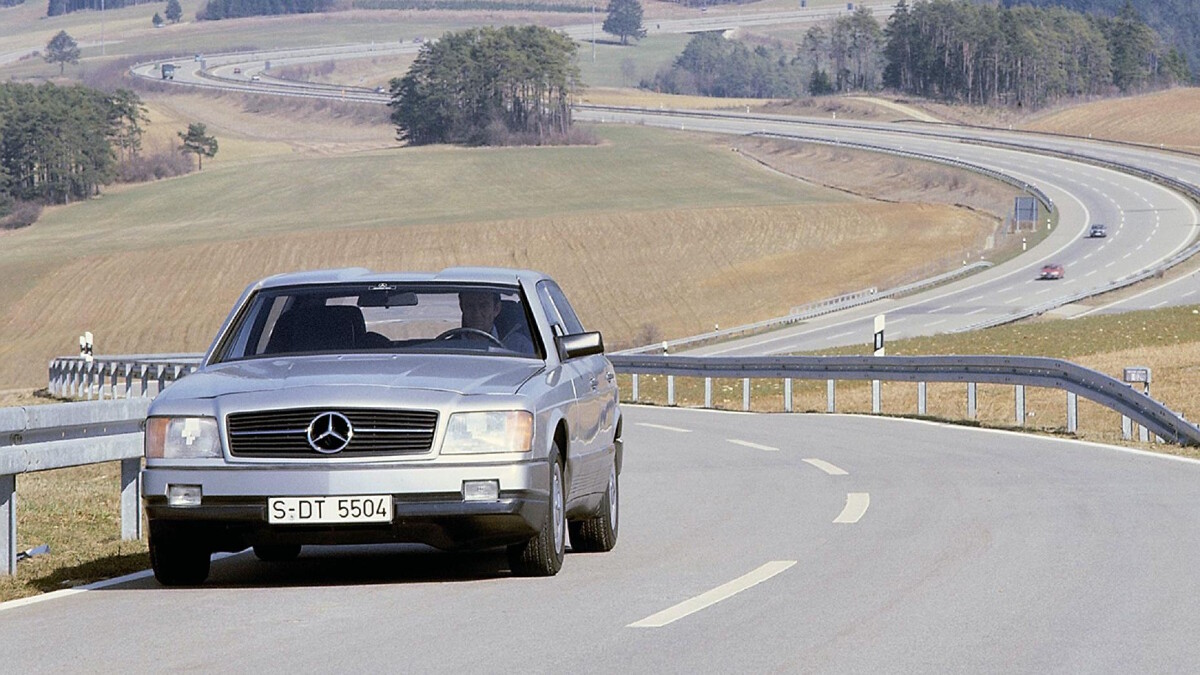 It was never really meant to go into production, although it was tested extensively by the Merc engineers. Think of the Auto 2000 project more as a cheeky way of the German government subsidizing research into fuel efficiency at some of the country's major carmakers—the fuel crisis of the '70s had ravaged the global auto industry and big steps had to be taken to reduce dependency on oil. Some of the styling of the concept can be seen on the SEC (S-Class coupe), which was also launched in 1981.
Did any of the Auto 2000 make it on normal cars?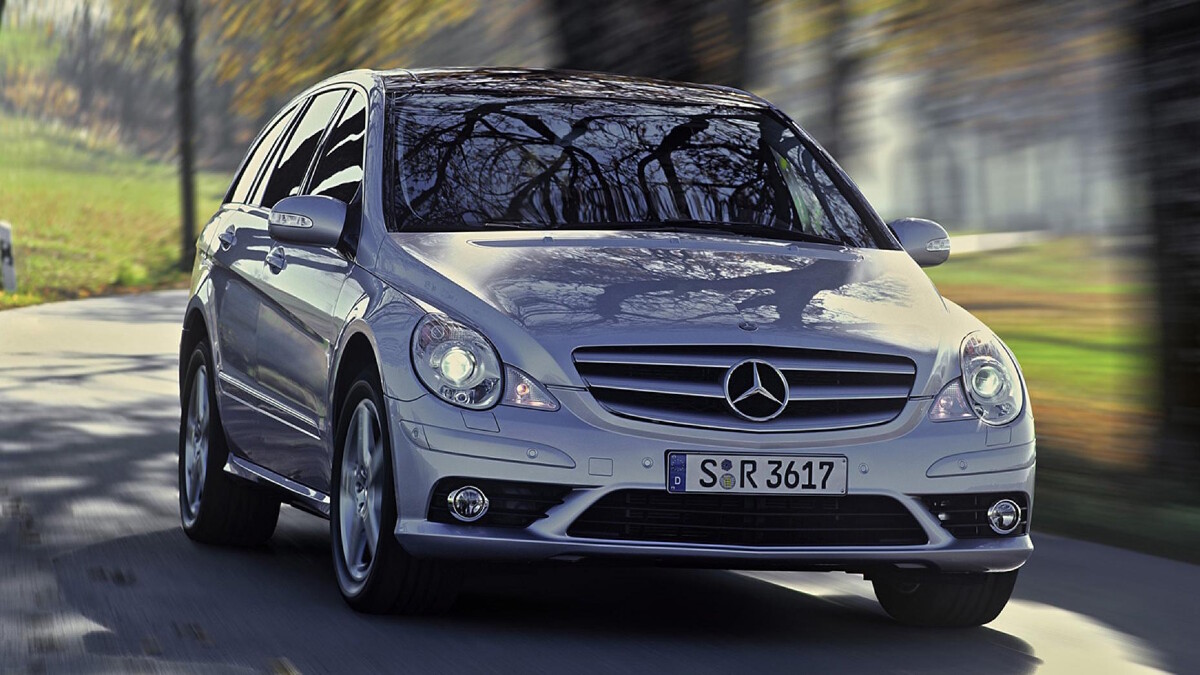 What's interesting, if you half-close your eyes and squint a little bit, is how much like the 2005 Mercedes-Benz R-Class the Auto 2000 concept looks. What's even more interesting is that the launch R350 was powered by a 3.5-liter V6 gasoline, managed 10.4km/L, and weighed in at around 2.1 tons. Amazing how 20 years on from the Auto 2000 concept, the predictions of the past really had come to pass. If you fancy a closer look at the concept car, you can see it at the Mercedes-Benz museum in Stuttgart.
NOTE: This article first appeared on TopGear.com. Minor edits have been made.