What is this?
This is the Suzuki Concept S2, which was revealed to a very excitable world at the Frankfurt Motor Show in 2003. Ah, what a golden occasion that was—debuts were made for the likes of the MkV Golf and the Jaguar X-Type wagon. A truly great time to be alive.
Isn't this just the Suzuki Swift?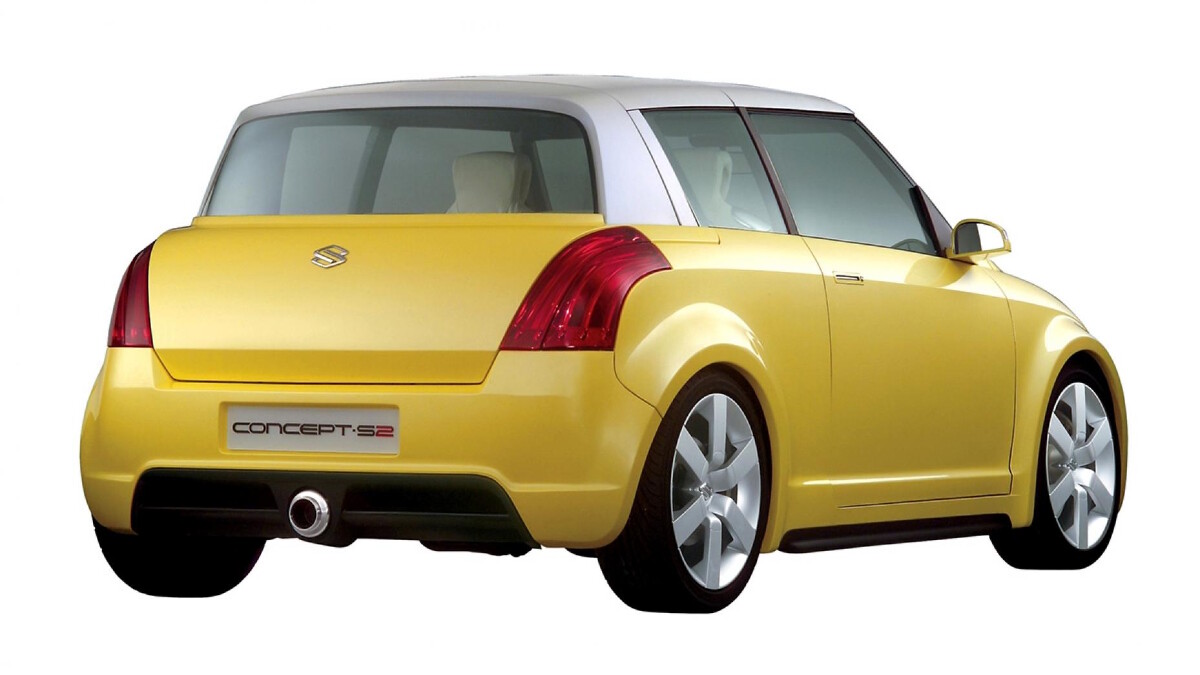 Fun fact: The first-generation Suzuki Swift was the second-generation Suzuki Swift over in Japan. Aren't they wacky over there? What is known in some markets as the Ignis was badged Swift in Suzuki's home market. Which meant that the second-generation Ignis was the first-generation Ignis when it went on sale in Japan in 2016. But yes, this is just the Suzuki Swift. The company wanted to preview the car's styling before it went on the market in 2004, and basically just gave the whole game away. The Concept S2 did have some fun tricks up its sleeve, though.
Continue reading below ↓
Recommended Videos
What fun tricks did the Concept S2 have up its sleeve?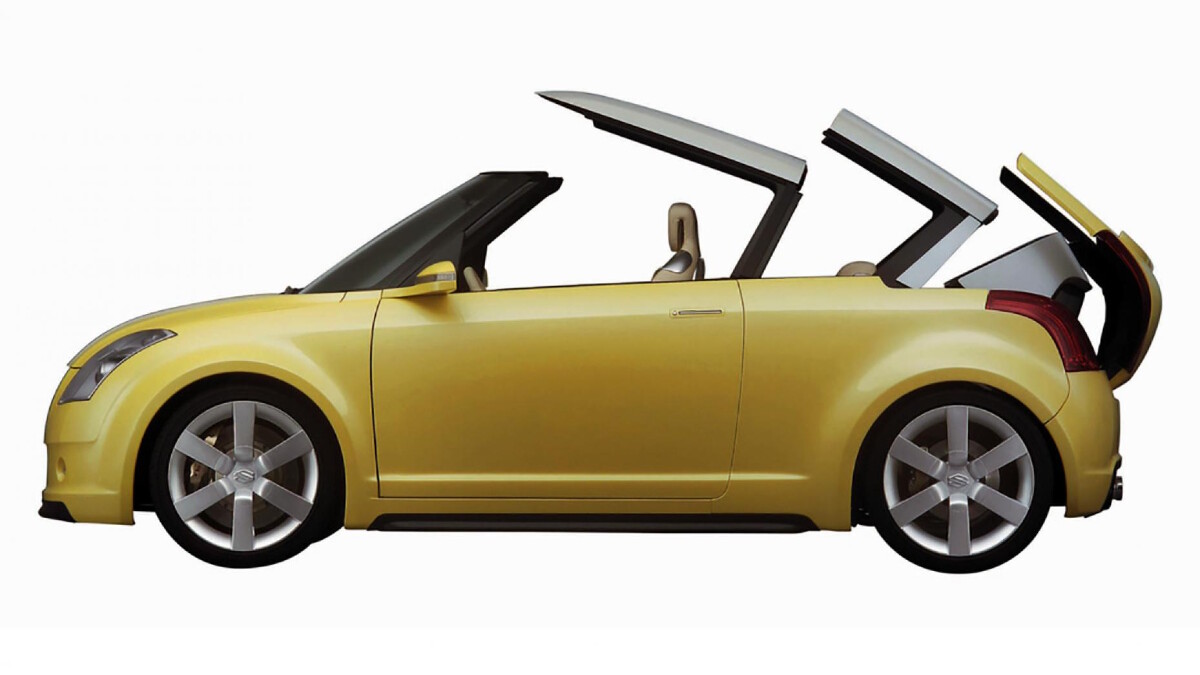 Well, one trick: a three-piece "electrically rotating/retracting roof structure." Yes, this Swift-in-all-but-name was a stealth convertible. Just imagine driving down the road, minding your own business. Maybe pedestrians are looking at you and thinking, "Man, I feel sorry for them—they don't get to enjoy this glorious weather with that fixed steel roof," and bam. You drop it like it is indeed quite hot. Cue a stunned silence followed by a spontaneous round of applause.
Was the roof even remotely technically feasible?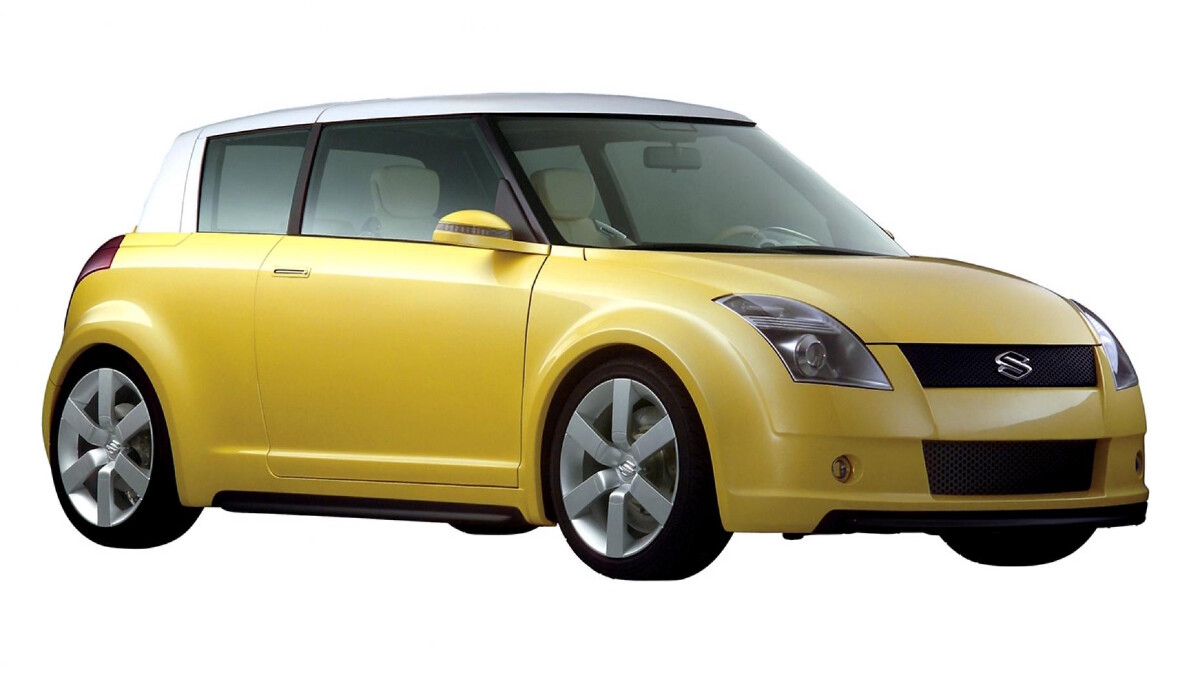 Bet you're fun at parties. No, if we're going to get 'technical' about it, the roof probably wasn't viable for everyday 'use.' But even if it didn't work, Suzuki painted some nice blue skies on the inside of the roof lining so you'd feel chipper anyway.
What was it like inside?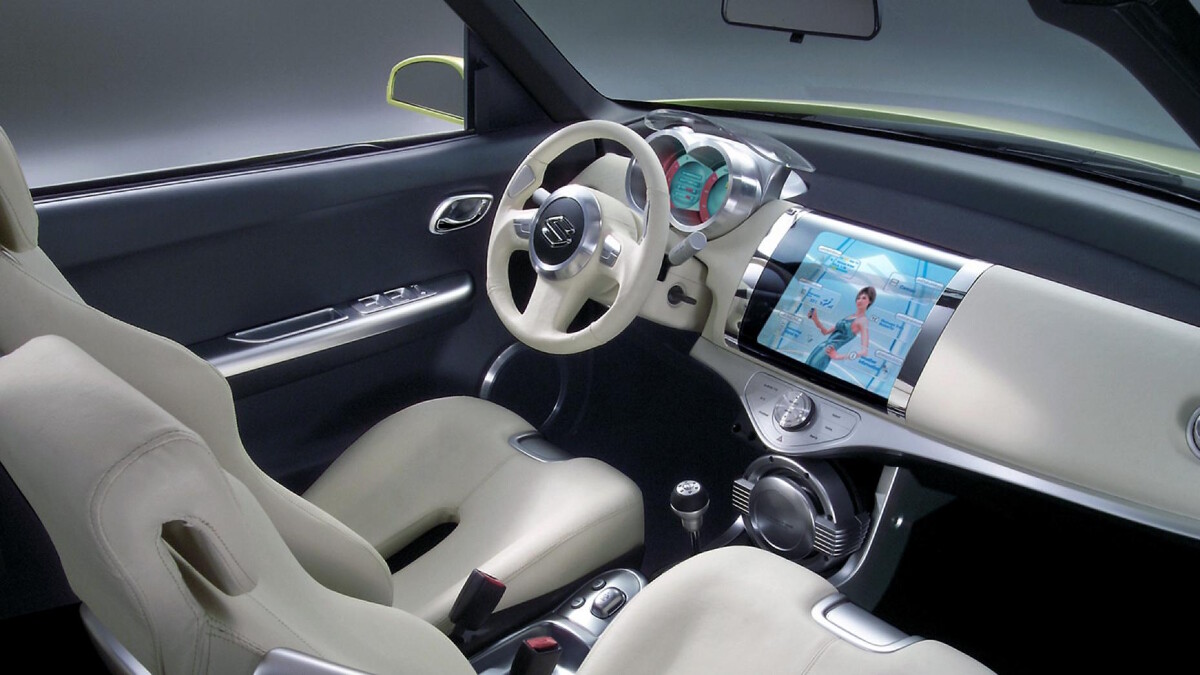 Very futuristic—this was the area of the car where the designers were told to give nothing away as to the final look of the production Swift. In retrospect, they probably should have aimed a little lower and not raised expectations too high. The cabin looks lovely and futuristic in a way the Swift… didn't. One trend the designers got bang-on was the giant screen in the middle of the dashboard. Very 2020.
What was happening under the hood?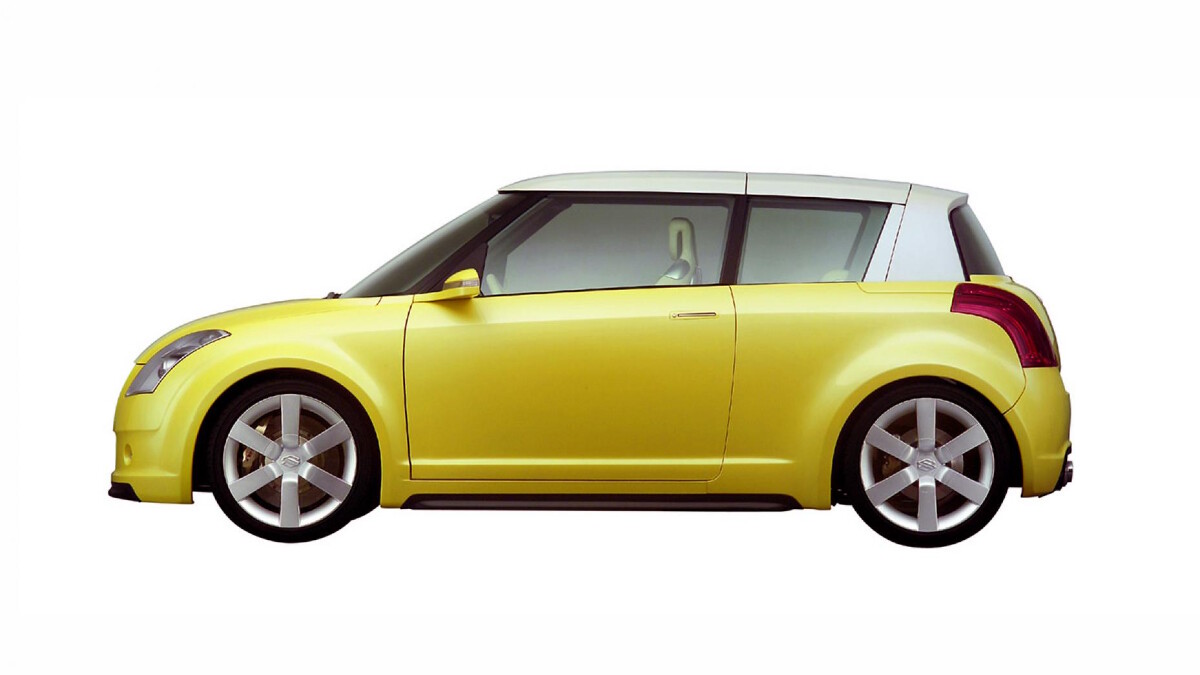 Looking back now we can see that Suzuki was hiding some very exciting Easter eggs in the Concept S2. If you were a Swift aficionado (there are many), you might have scratched your head looking at the range that launched in 2004—for there was a selection of gasoline and diesel engines ranging in size from 1.2 to 1.5 liters of capacity, but nothing matching the Concept S2's magnificent 1.6-liter number with four cylinders, 16 valves, and dual overhead cams. But—gasp—that was the engine in the 2005 Swift Sport. A real peach, with its revvy, naturally aspirated lust for life.
Why didn't the Concept S2 go into production?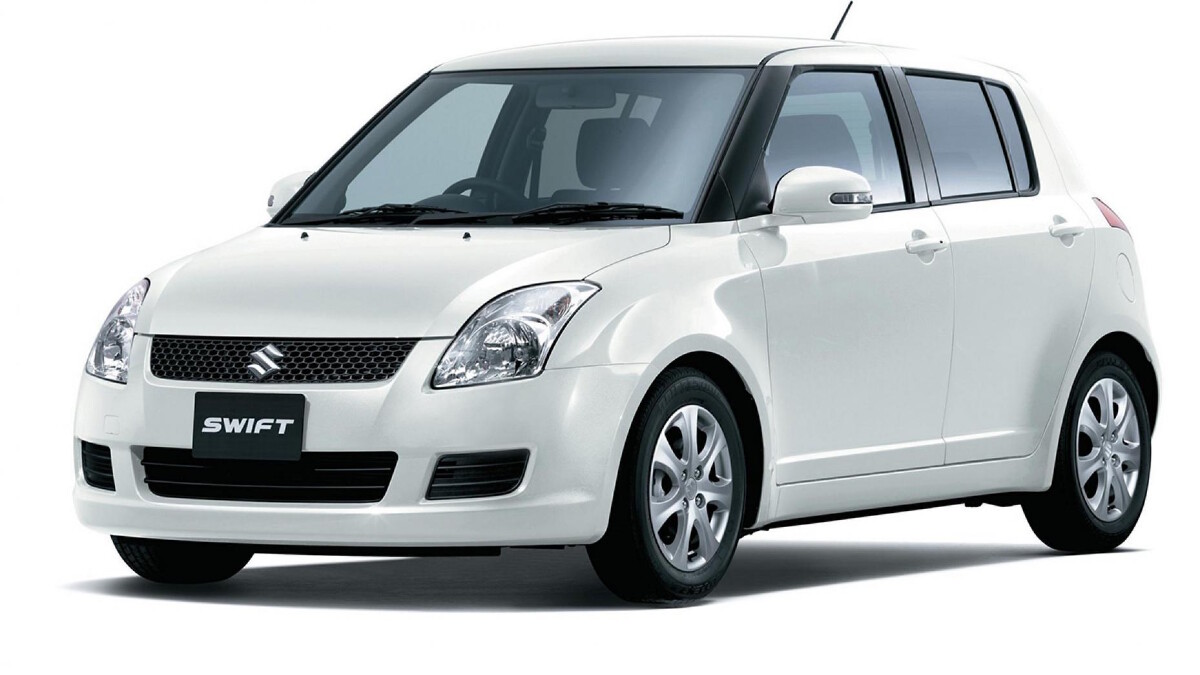 Well, it did, of course, because it was actually the Swift in disguise. But then, of course, it didn't, because none of us are driving around in super-cool stealthy convertible superminis with great engines. Given the rapturous reception that the first-generation Swift Sport received the world over, you can only imagine the plaudits a truly capable all-rounder like the Concept S2 would have received. It would have been Top Gear Car of the Year for every single year since 2004, probably.
Can I actually buy a Suzuki Concept S2, though?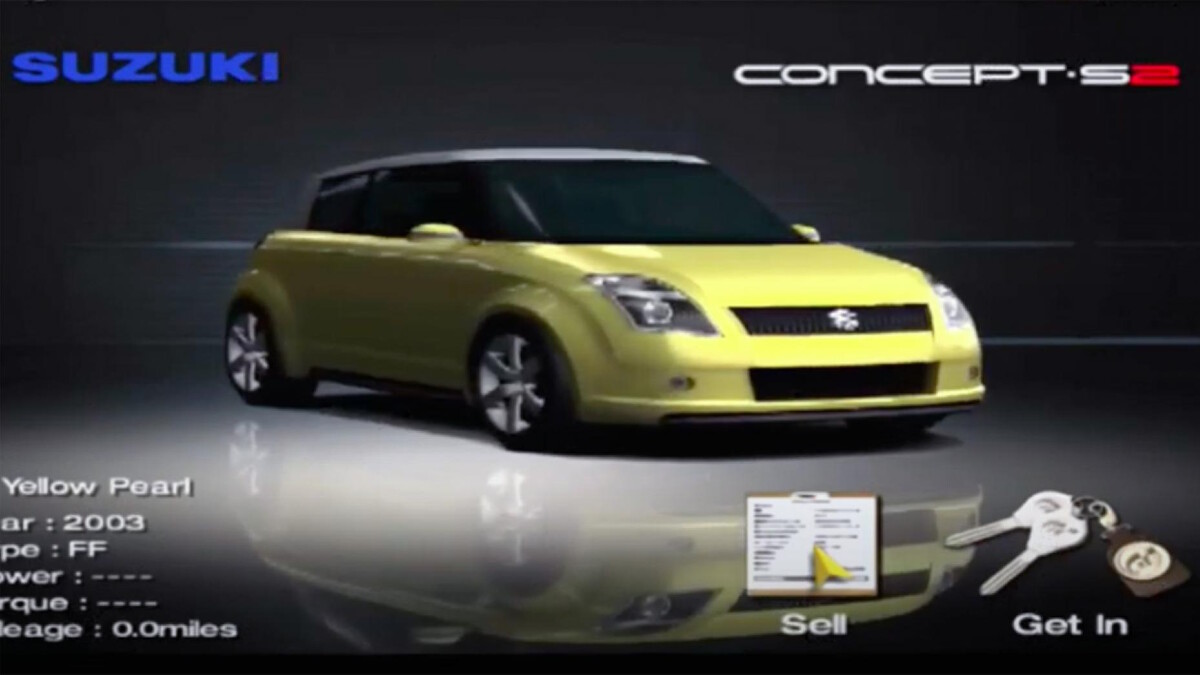 Fear not, because you actually can buy a Suzuki Concept S2 for yourself, if you happen to have a copy of Gran Turismo 6 and 35,000 credits to spare. A bargain, really. The car actually goes back as far as Gran Turismo 4: Prologue in 2003, but you couldn't buy it back then—it was a cheeky bonus for doing well in your driving lessons. Fingers crossed it'll still be on the Suzuki forecourt in 2022's 2 Gran 2 Turismo, or whatever it'll be called. A virtual drive is a nice compromise, we suppose, but we can't help feeling like we've been robbed.
NOTE: This article first appeared on TopGear.com. Minor edits have been made.