BMW has given Formula E a little gift, in the form of this one-off i8 Roadster that's to act as the series' new safety car. How very kind of them.
Formula E has always used an i8 as its official safety car, but until now, those i8s have been coupes. And fairly standard ones at that, bar the necessary safety modifications.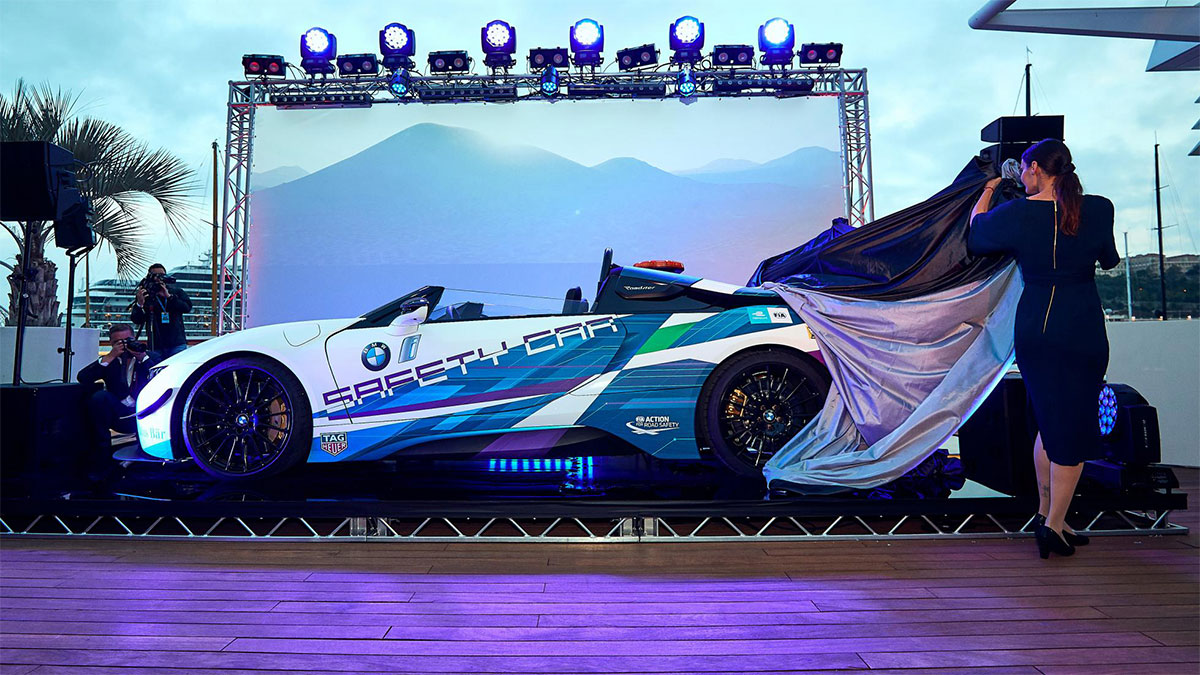 Indeed, BMW says this is the first safety car in the world "that can be used with an open cockpit." Looks like the driver doesn't have much choice to us...Mr. Bruno Correia is going to get quite wet.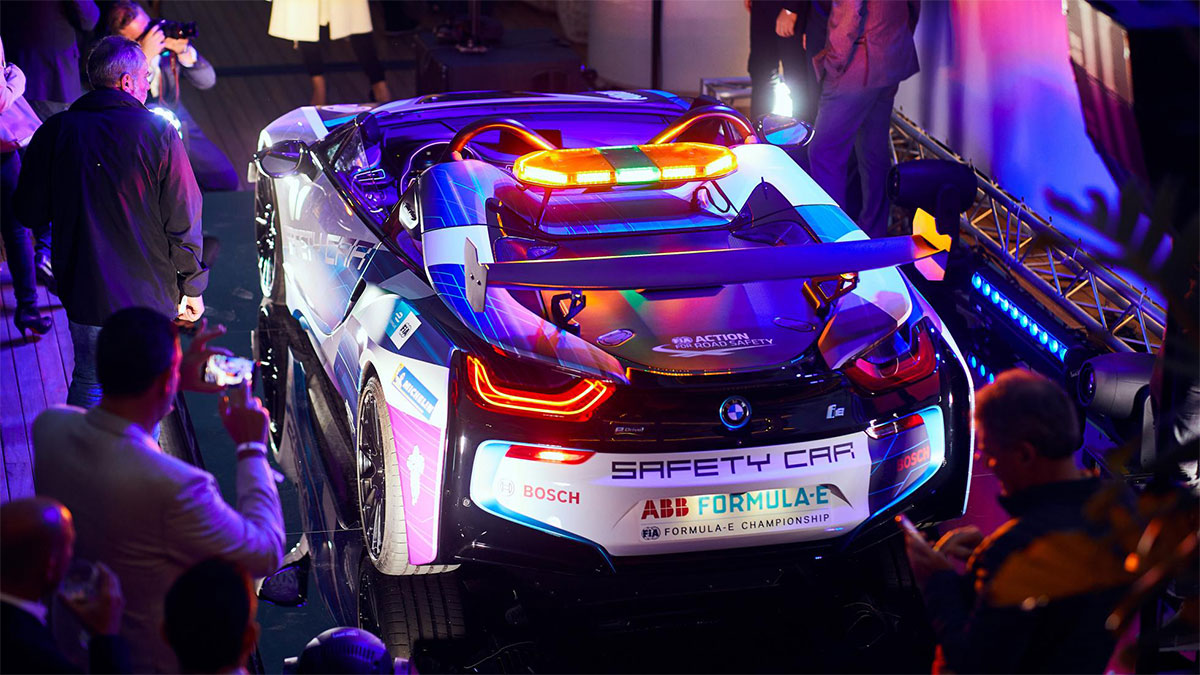 BMW doesn't use the word itself, but what you're looking at is effectively an i8 speedster, with a chopped-down windscreen reminiscent of those fitted to Porsche Speedsters of days gone by. Other mods include a front splitter and a massive rear wing for better aero, twin roll hoops should the sky suddenly get all green and muddy, a light bar, and ceramic brakes. BMW claims the center of gravity is 15mm lower than the production car's.
What do you reckon? When the i8 goes out of production, should BMW do a Porsche and release a few of these i8s into the wild? Answers below, please.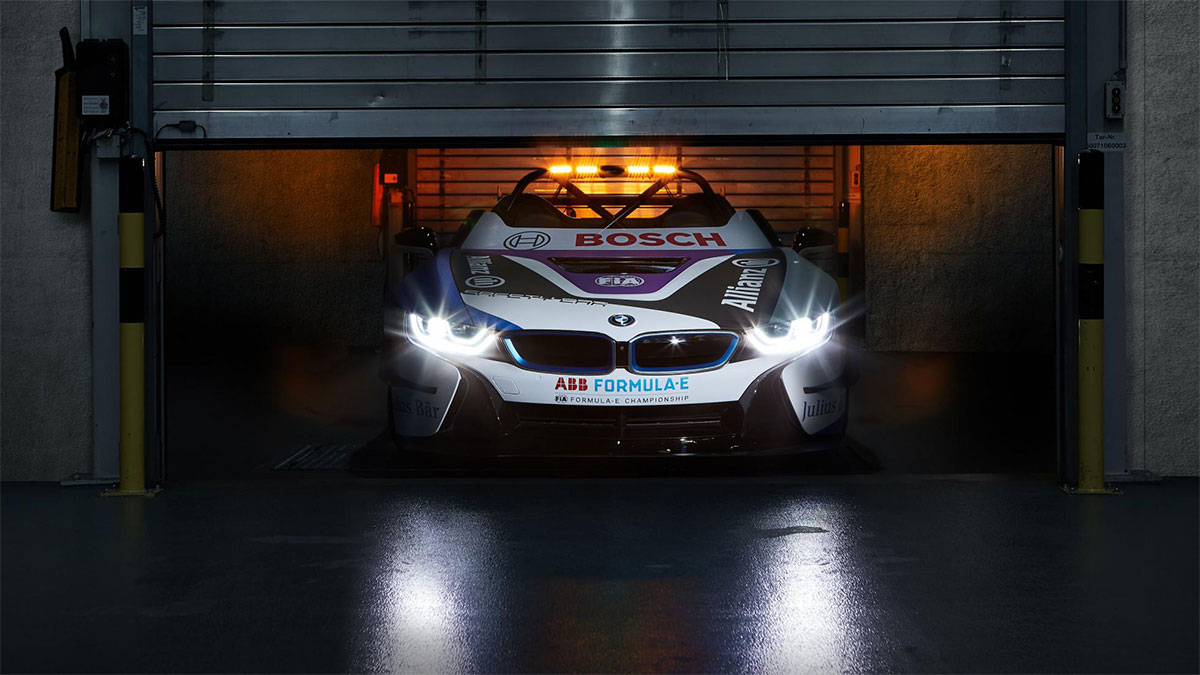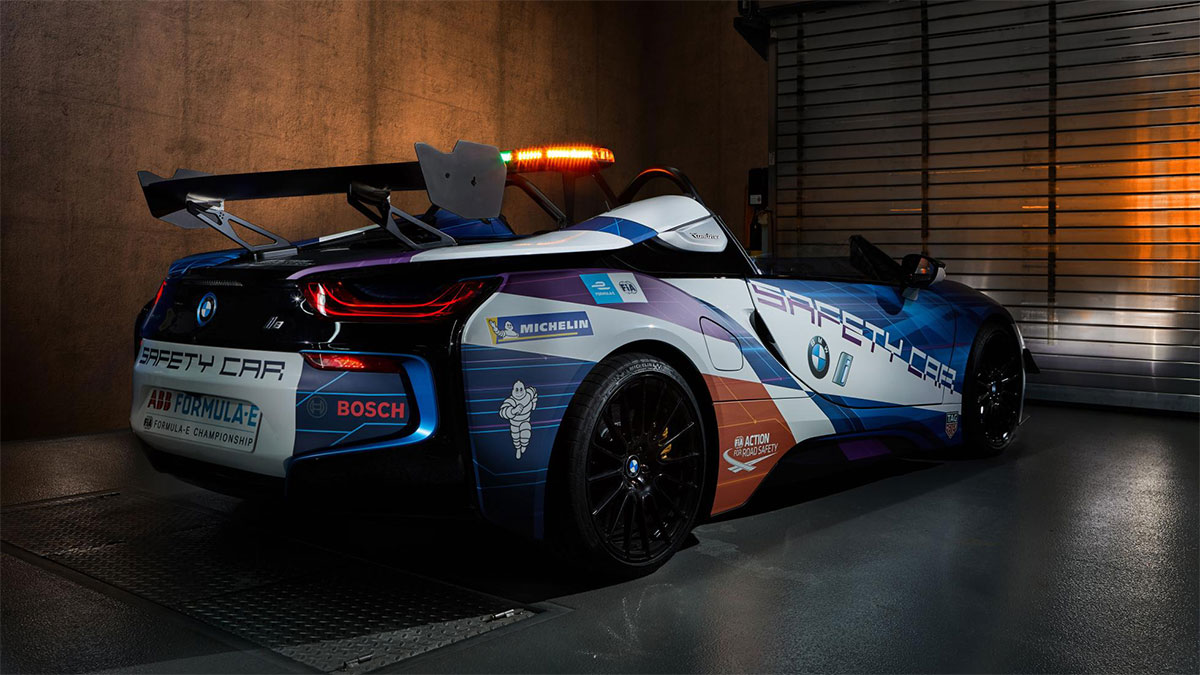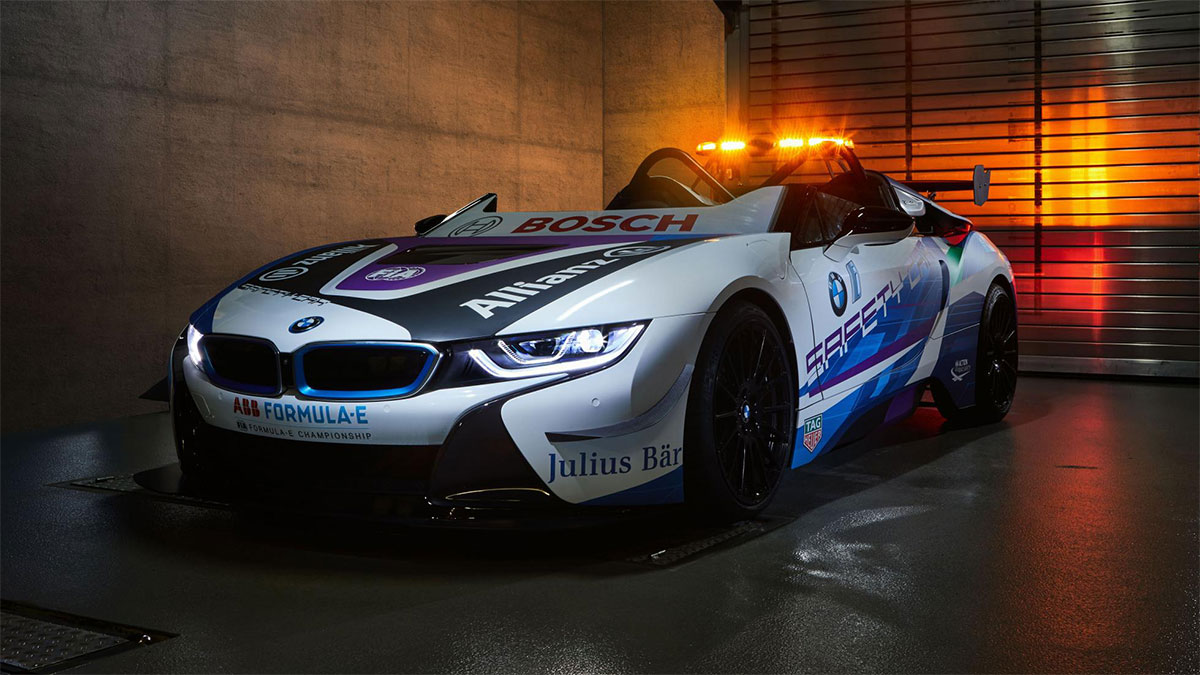 NOTE: This article first appeared on TopGear.com. Minor edits have been made.