In 2014, my dad bought our family a China car. Against my warning and at the risk of several years' worth of buyer's remorse, he bought the van after an agent offered it to him for a bargain-bin price of around P400,000.
They say you get what you pay for, and in this case, the expression couldn't have rung any truer.
Taps on sheet metal would reverberate throughout the entire cabin, and the elements began chipping away at several plastic exterior components (most notably the wheel covers) just a few months into the vehicle's life span. Inside, the plastic bits were dull and prone to scratches, the door handles gave in within a year, and the seats offered about as much support as a roller coaster's—apt, considering the van rode and rattled like one.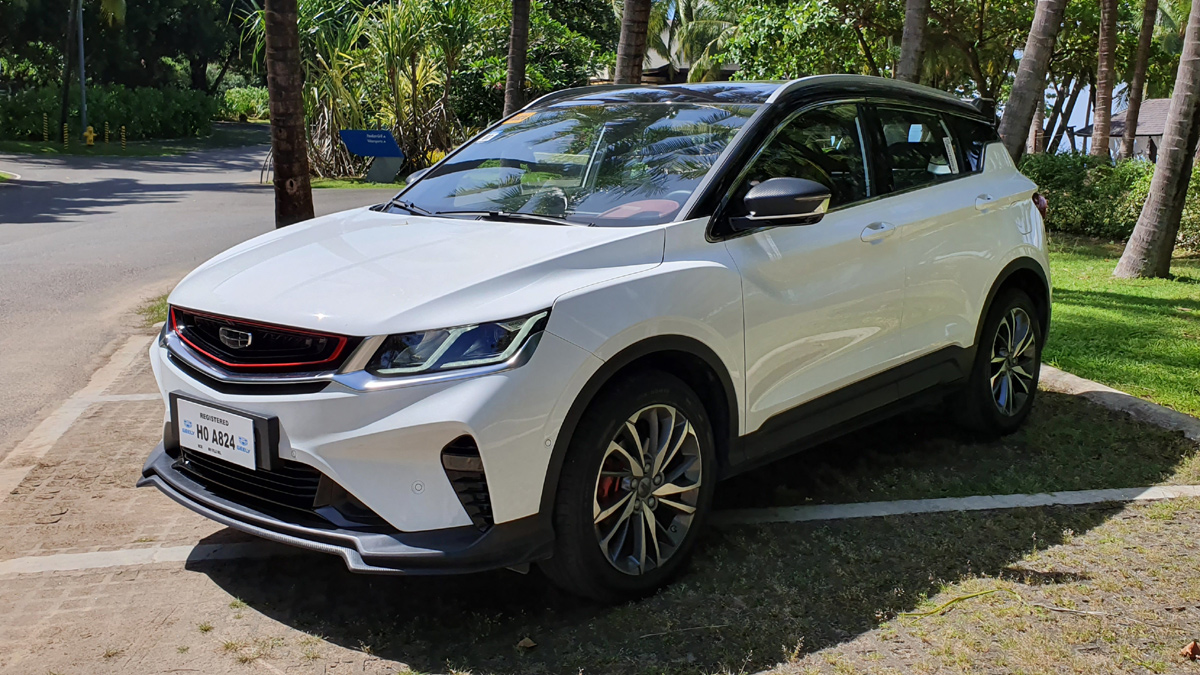 Continue reading below ↓
Recommended Videos
This was a car for having a car's sake. The only thing going for it was its price, and even that wasn't worth the headache of owning it. Frankly, it's hard to imagine this was just a couple of years ago—especially from here, behind the wheel of the Geely Coolray on a drive up to Bataan.
Times have changed. A lot.
I've heard nothing but good things about this subcompact crossover from fellow writers who've driven it, but this the first opportunity I've had to get personal with the vehicle. I step into the cabin, and my perception of Chinese-made cars changes as quickly as I grow to like the Coolray's interior. This is a far cry from the depressing builds of yesteryear.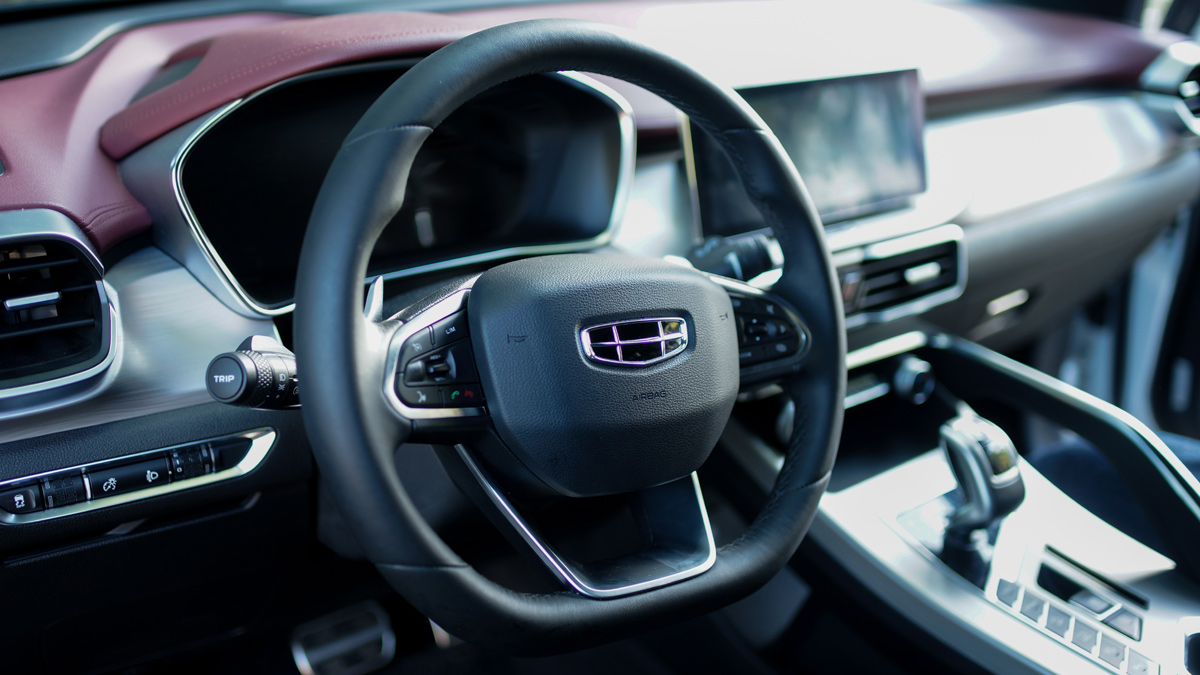 The first thing that will strike you is the generous amount of soft-touch materials scattered throughout the space, and while the Coolray's cabin does come with its fair share of hard plastic surfaces, it's all finely finished. The faux polished aluminum trim, in particular, lends some much-appreciated pizzazz to the interior.
You'll also find a handful of relatively premium touches inside, such as the attractive and easy-to-use digital instrument cluster, an electronic gearshifter reminiscent of those found in considerably pricier European-made offerings, and a pretty nice flat-bottom steering wheel. The centerpiece, however, is a massive 10.25-inch floating touchscreen with an interface that's as attractive as it is intuitive.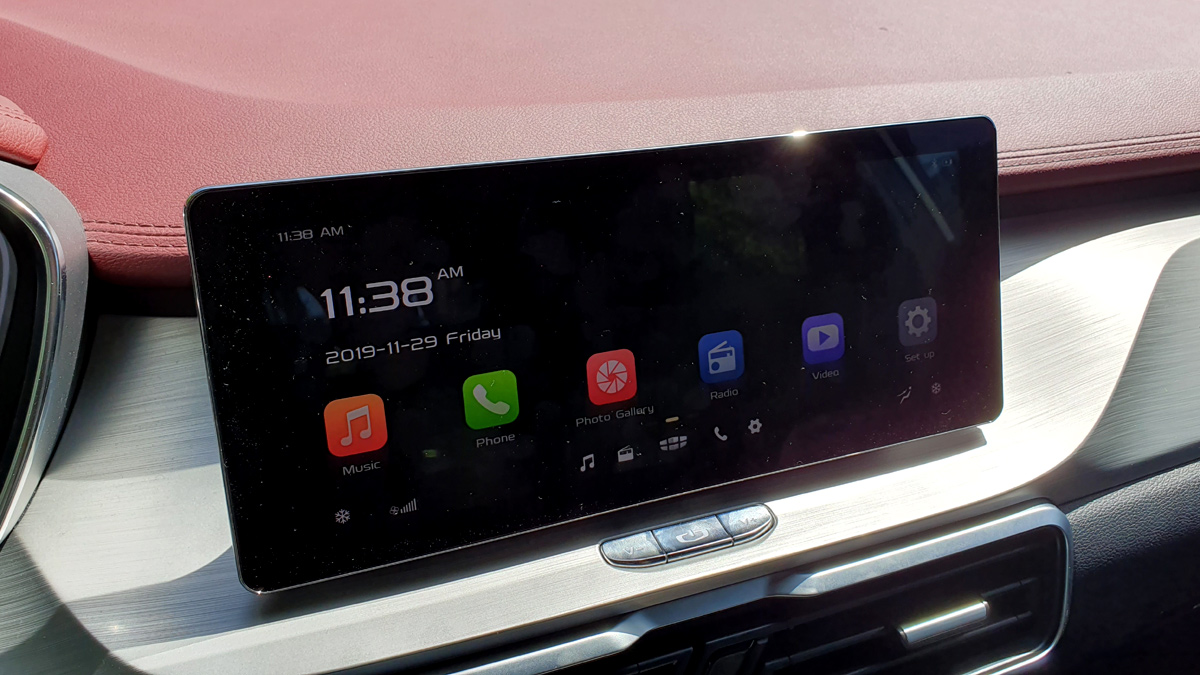 This, together with the exterior's sleek styling choices (premium-looking lighting units, quad tailpipes, strong lines, and a vibe that's muscular and sporty) makes the Coolray an intriguing proposition based on aesthetics alone. But the real driving force behind the vehicle's package is how much tech the product planners have managed to squeeze into the vehicle, and it's here where Geely's acquisition of Volvo is most apparent.
At just P1,198,000, the Coolray packs niceties you will only normally find in nameplates that cost twice as much. Some nice ambient lighting and a panoramic sunroof are just the tip of the iceberg when it comes to this car's features.
There are cameras on all sides of the Coolray, allowing drivers to monitor their surroundings from all angles of the vehicle. You can also see a 3D model of the car on the screen as you drive along, and images are also stitched together to provide a 360-degree top-down view of the crossover. This should come in handy for those extra tight parking spaces. Another neat feature is the Coolray's ability to record what's happening on the road using its front camera, making installing a dashcam unnecessary.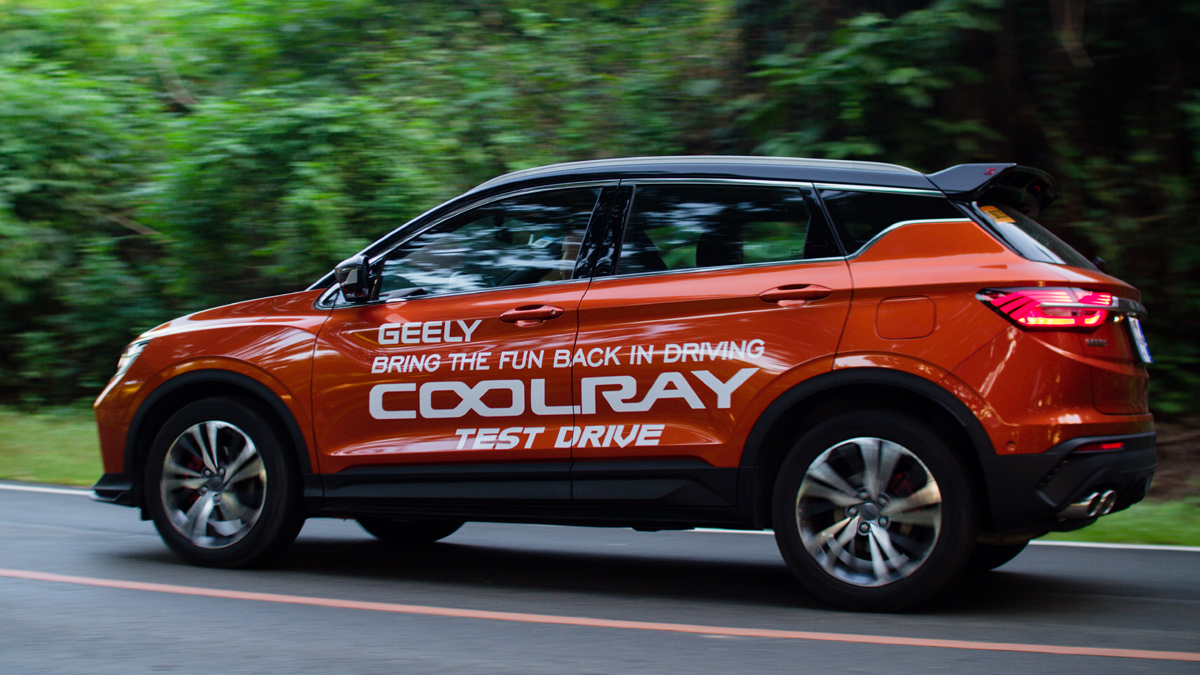 The cherry on top? It can park itself, whether in reverse or parallel, with the press of a button. We experience it for ourselves in a Subic Bay parking lot, and we have to say this isn't a gimmick. But while the automated parking process is convenient, it does admittedly take a little getting used to.
The unit we have with us is the top-spec Geely Coolray Sport DCT with a 1.5-liter turbocharged engine capable of 175hp at 5,500rpm and 255Nm at 1,500-4,000rpm, mated to a dual-clutch transmission. It's not the fastest car off the line, but it does get up to speed and is capable of a fairly efficient drive. With a light foot, we manage 15.5km/L.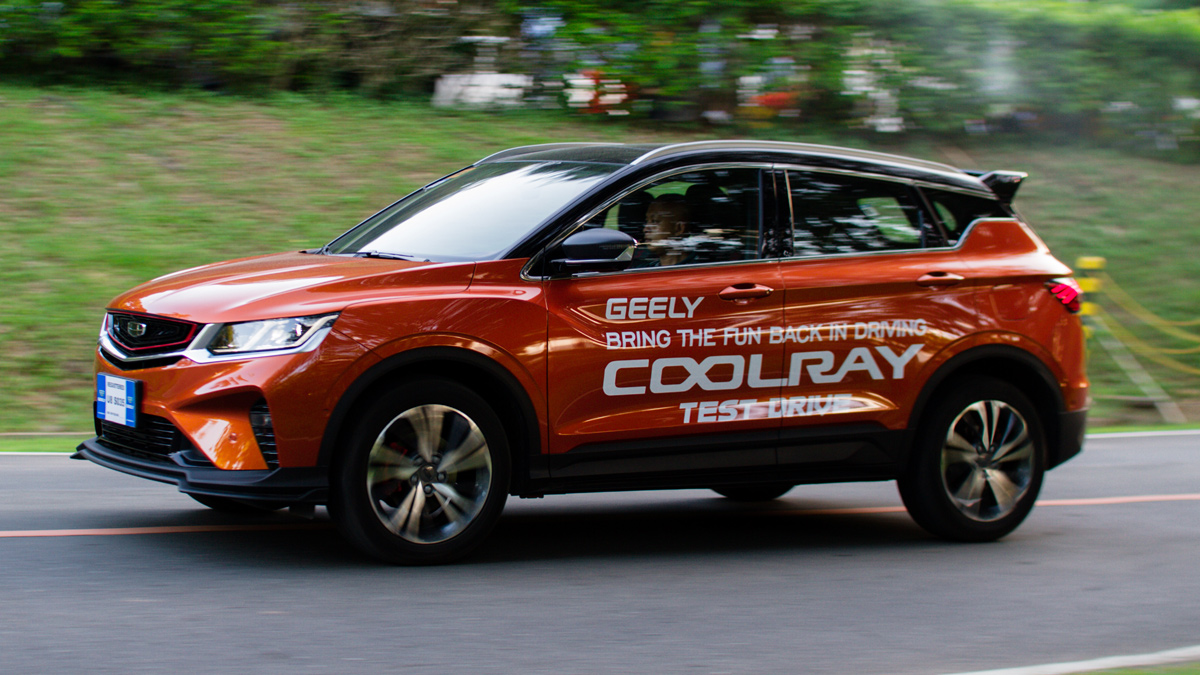 This cabin is uneventful in a good way, too—quiet, and the ride in the second row is fairly decent. The only gripe I have in terms of performance is that I find the steering wheel to be a little too light on the highway, but upon further inspection, this could be owing to the tires being way overinflated (45-50psi each).
Overall, the Coolray seems like the real deal: a solid option in an increasingly crowded subcompact crossover market, and one that trumps its competition in the features department. In terms of reliability, we've noticed nothing to suggest worry, and there's solid management behind the brand in Mitsubishi partner Sojitz G Philippines Corporation.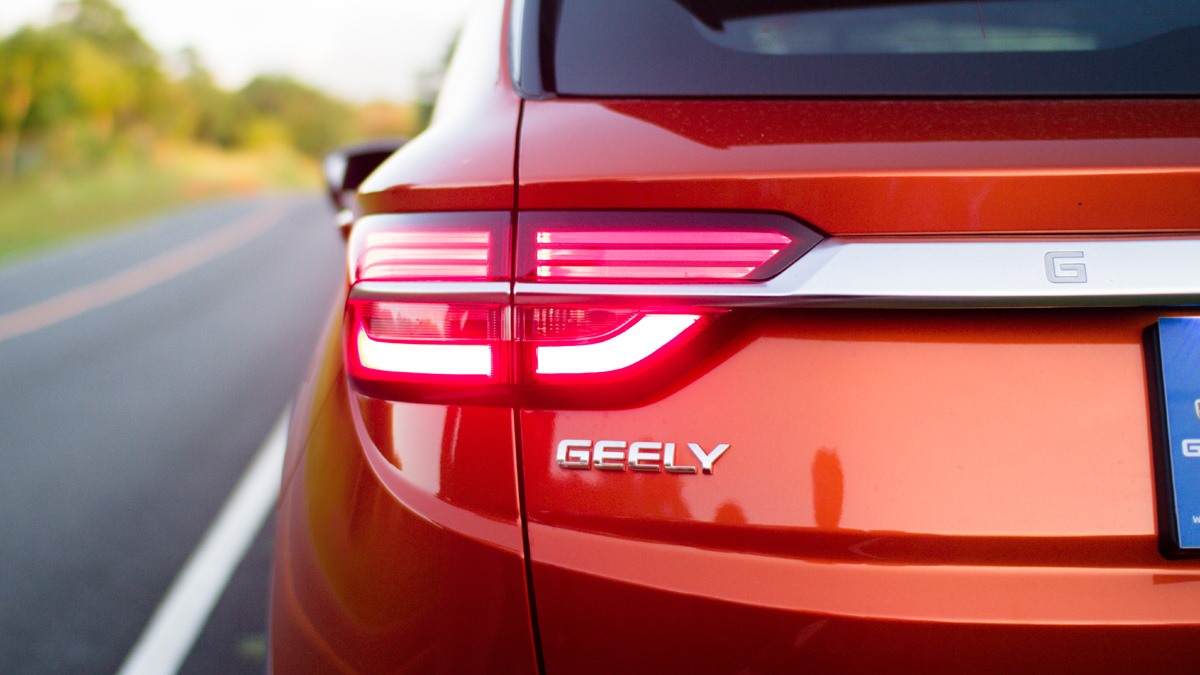 The Coolray is off to a decent start with 70 units sold as of the end of October 2019—this is without the availability of more affordable lower-end variants, too. What's more, Geely Philippines plans to extend its local lineup further in 2020.
It may have taken a while, but it's safe to say the Chinese manufacturers—thanks to brands like Geely and MG, among other notable new local entries—now have one foot firmly planted on Philippine soil. And this time, it seems like their cars have more going for them than fire-sale price tags and empty promises.