Car-guy gifts need not necessarily be automotive-related ones. We'll find anything—whether it's a simple tool to help out in the garage or a nifty gadget that helps make car ownership more convenient—well worth appreciating, provided some thought went into the purchase.
That said, there are tons things you can buy a car guy for any special occasion. Below are 10 such items, all of which are easy to get a hold of at any local mall or hardware store. Check them out:
1) Klean Kanteen 18oz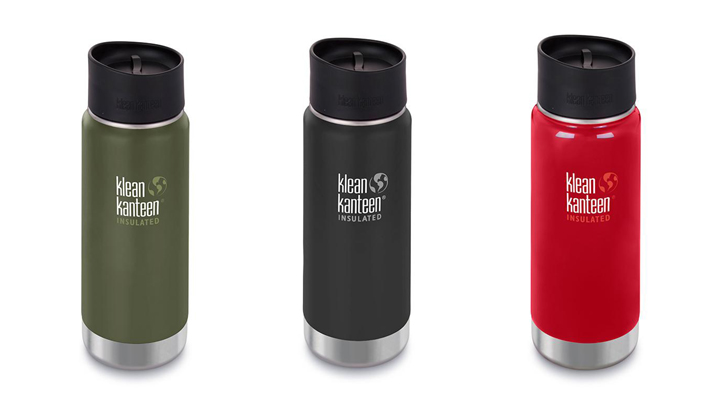 Price: P1,850 (R.O.X.)
Few things in car ownership are more frustrating than a spilled cup of hot coffee while behind the wheel. Save your car guy the trouble of a burnt crotch and a costly detailing job, and get him a proper insulated bottle.
Continue reading below ↓
Recommended Videos
2)  Victorinox Swiss Army Knife
Price: P1,750 to P5,000 (Cutting Edge)
A trusty pocket knife is nice, but if you want real utility, you're going to need something more than a sharp blade. Victorinox's multi-tool Swiss Army knives are some of the best, not to mention prettiest, in the business. The 16-tool model above costs P5,000.
3) WD-40 Multi-Use Product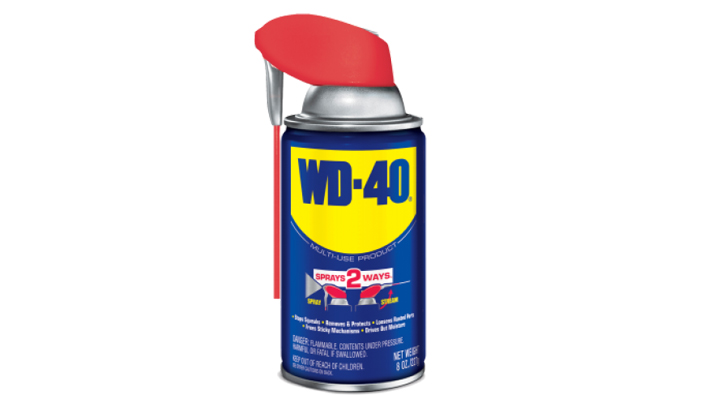 Price: P384 (True Value)
Looking for a worthwhile sock stuffer on a budget? We suggest you check out WD-40's multi-use products. An 8oz can with a smart straw costs less than P400, and can be used to address countless mechanical aches and pains.
4) Buffalo 29-piece Auto Emergency Kit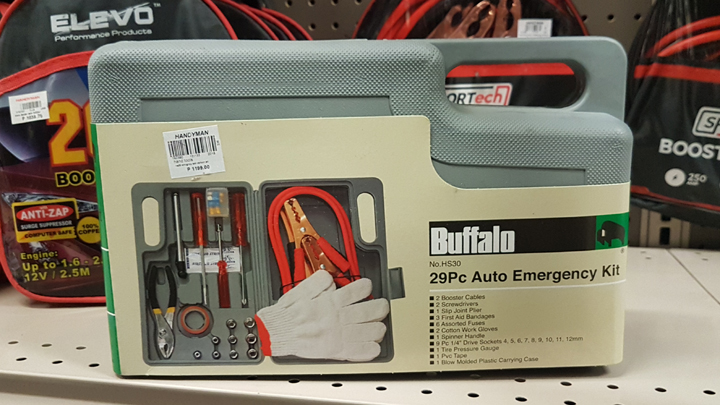 Price: P1,199 (Handyman)
Every driver needs to have the auto-emergency basic tools on hand at all times: jumper cables, some PVC tape, first-aid essentials, gloves, and so on. Buffalo's 29-piece Auto Emergency Kit contains all of these and more in a compact, easy-to-store package.
5) CTEK Battery Sense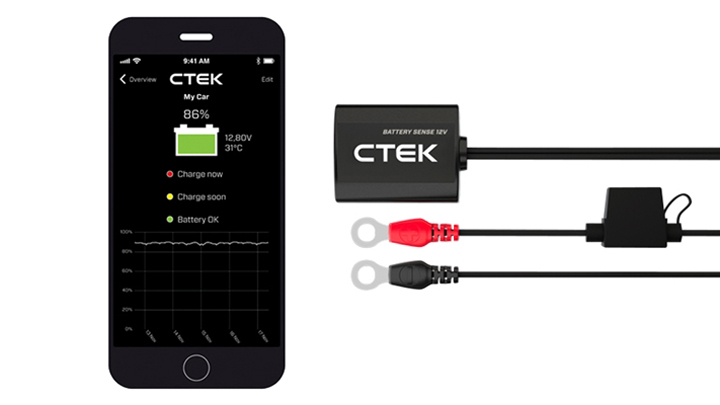 Price: P3,000 (CTEK)
The state of a car battery is something many motorists take for granted until their ride sits dead in the middle of an empty parking lot. Most car guys know better, but if you know someone who needs help keeping his or her charge in check, the CTEK Battery Sense makes, well, sense.
6) Blaupunkt subwoofers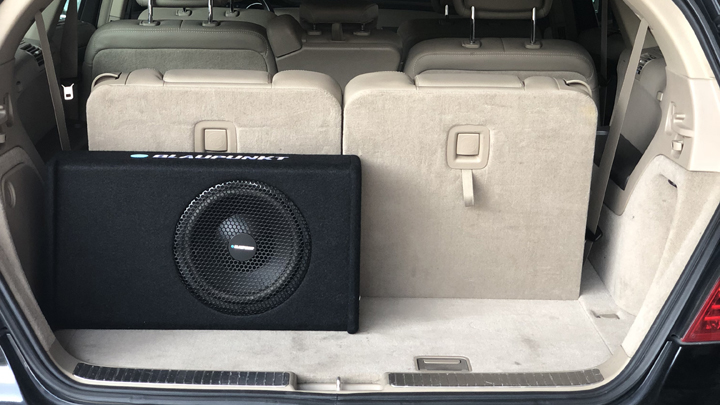 Price: P13,500 to P34,000 (Blaupunkt Philippines)
If you know a car guy who's been looking to upgrade his ride's sound setup, you—or he, rather—is in luck. Blaupunkt Philippines has a handful of new units on offer, and some of them even come at discounted prices (while supplies last).
7) Mini Maglite LED flashlight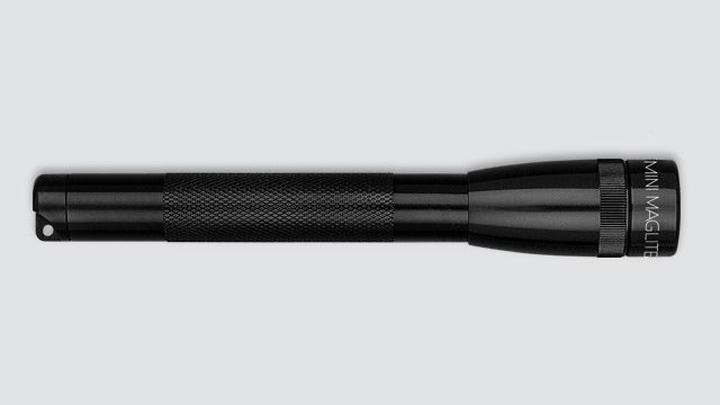 Price: P2,395 (True Value)
Measuring just 6.6 inches long and 18mm in diameter, this 97-lumen Maglite is as bright as it is compact. It weighs 117.75 grams, runs on a pair of AA batteries, and features an 11-hour run time on full brightness. It's water-resistant, too.
8) 3M Utility Automotive Cloth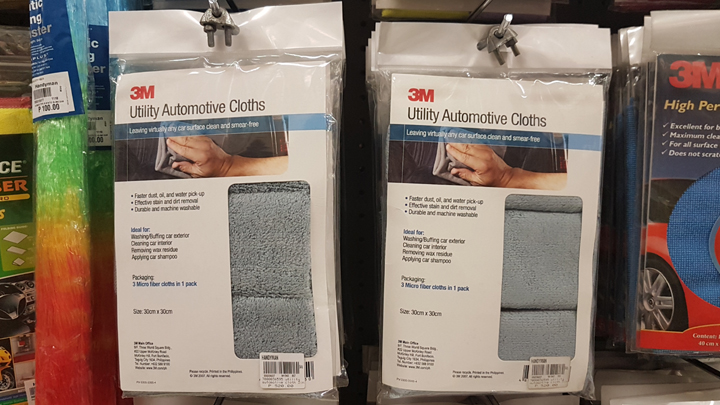 Price: P520 (Handyman)
Three pieces of 30cm-by-30cm automotive microfiber cloth for P520. This is the perfect stocking stuffer, if you ask us. The price might sound like a lot, but this is one thing you definitely don't want to scrimp on—lest your Kris Kringle match ends up with a ride covered in hairline scratches.
9) Stanley 16-inch toolbox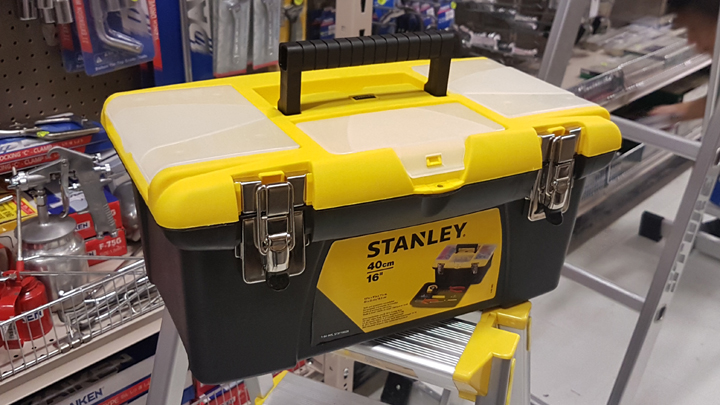 Price: P1,370 (Handyman)
Who doesn't love keeping their tools organized? Stanley's 16-inch offering provides a decent amount of storage space, a handful of compartments, and a compact size that'll squeeze in just about anywhere inside a garage.
10) Coido Tire Inflator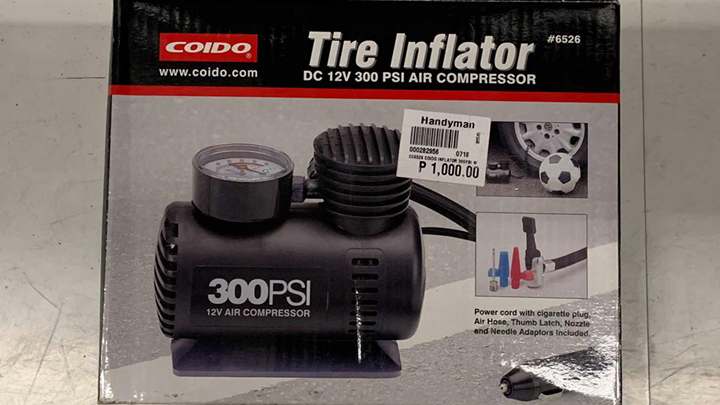 Price: P1,000 (Handyman)
A flat tire is something every driver is bound to experience at least once in his lifetime. The only way to counter it? A good ol' spare and a reliable tire inflator.