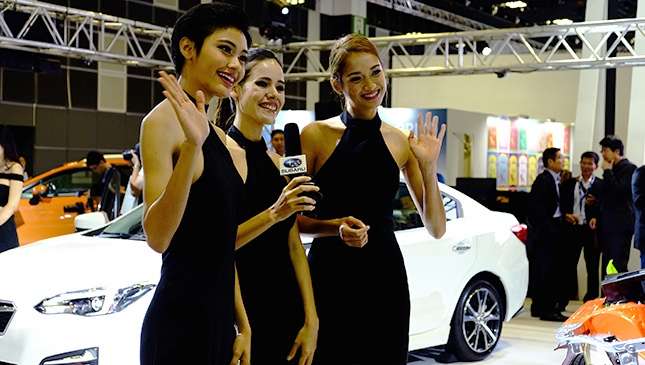 At this point, booth girls have become as synonymous to motor shows as the cars themselves. While lots of car nuts will support shows without the presence of pretty models standing beside even prettier cars (right?), many will probably just lie and insist that they don't care. And that's all right too, we don't judge.
Unlike other motor shows we've been to, the Singapore Motorshow (now on its third year) probably has the least number of booth girls. Some brands probably didn't hire talents at all. Still, the quality of these ladies more than made up for the lack in quantity.
While visiting the Toyota booth to snap photos of the C-HR, a model asked us what country we're from. Upon saying the Philippines, she proudly exclaimed "Salamat!" The rest of the girls were just as accommodating and some even knew when to step away from the car for photos.
Truth be told, booth babes aren't really necessary. But it's nice to have them around when you think about it. Who else could do a better job welcoming visitors into a booth? Here are some of the girls we spotted at the show: