Wherever you go in the world, city streets are bound to have cars in the colors of precious metals. A little shine and texture can do wonders to make any vehicle more elegant, more upscale.

When you combine metallic textures with straight, simple colors, you get a new palette to work with. Anzahl Mix Metallic Series is a collection of your favorite straight colors with a much bolder approach. The classy metallic series combined with the many hues of Anzahl looks especially great under sunlight.

Check out the available colors to see your options.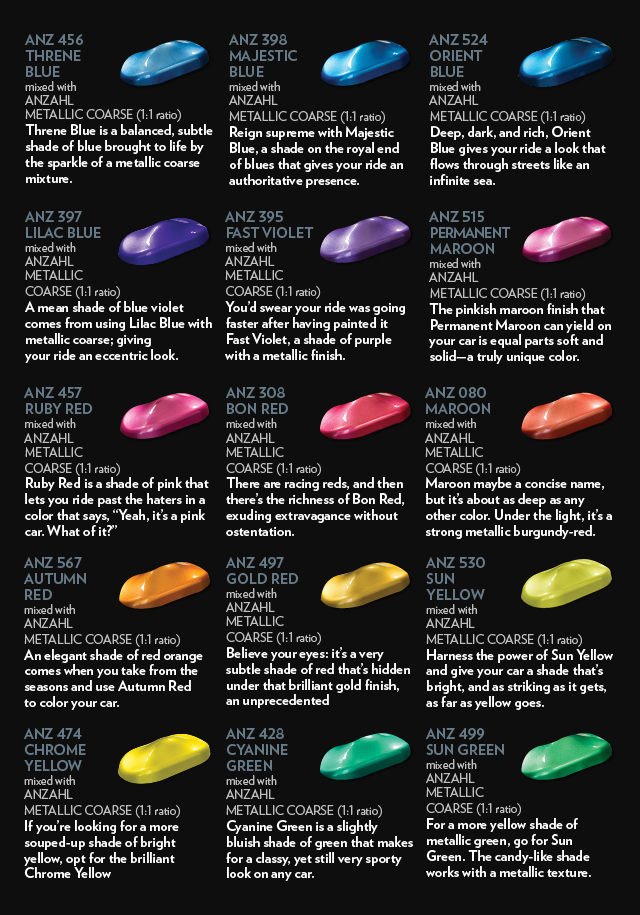 The Anzahl Mix Metallic Series truly is a perfect tone for expressive auto enthusiasts. To know more about it, visit Anzahl's Facebook page.