Times like these bring out both the worst and best of people. On one hand, you have individuals hoarding supplies, making it difficult for medical personnel to get hold of essentials like face masks and alcohol. On the other hand, you have good samaritans like this dude.
ADVERTISEMENT - CONTINUE READING BELOW ↓
You may have come across images of a Toyota Tundra driving around Metro Manila spraying disinfectant on its surroundings. Its owner is Jojo Soliman, and we managed to contact him for more photos of his one-of-a-kind setup.
According to Soliman, each of the two containers installed on the truck's bed contains 1,000 liters of water mixed with 1-5% clorox as recommended by the Department of Health (DOH). The vehicle's suspension has also been modified, he added.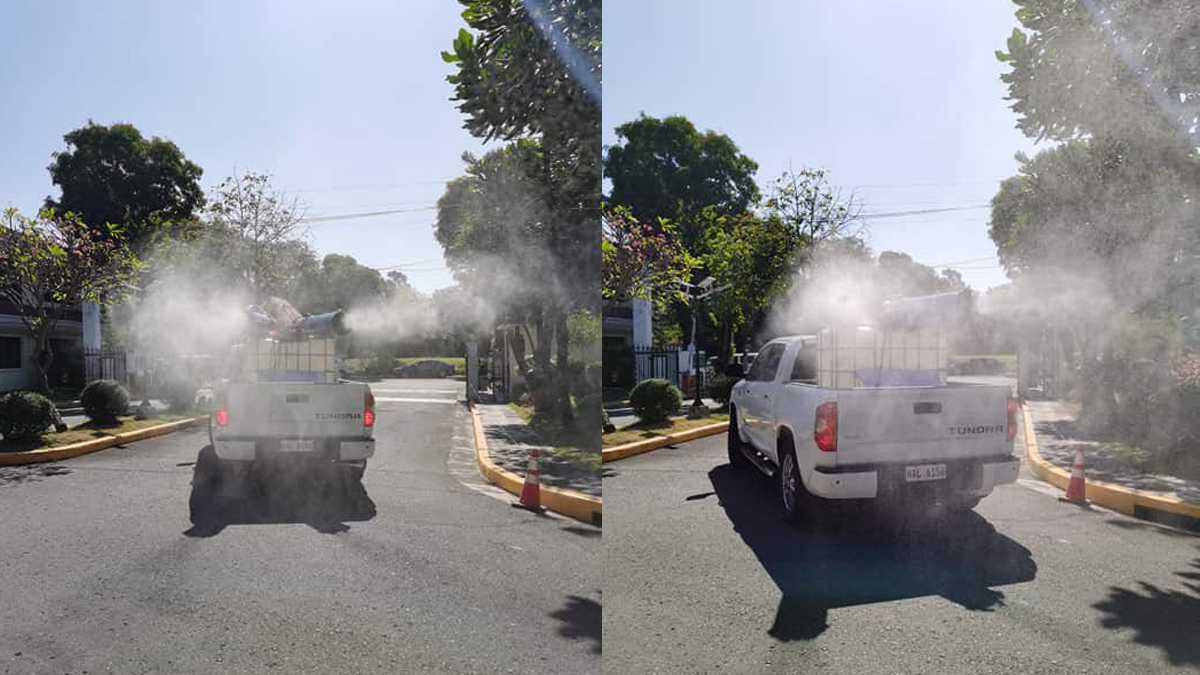 ADVERTISEMENT - CONTINUE READING BELOW ↓
Recommended Videos
Now, we aren't doctors, so we reached out our writer Raymond Figuerres, who happens to be a medical practitioner. "The virus is not airborne, this one is killing other airborne pathogens including bacteria, virus, etc," we're told. "Again, helping a little but at this point, anything will help."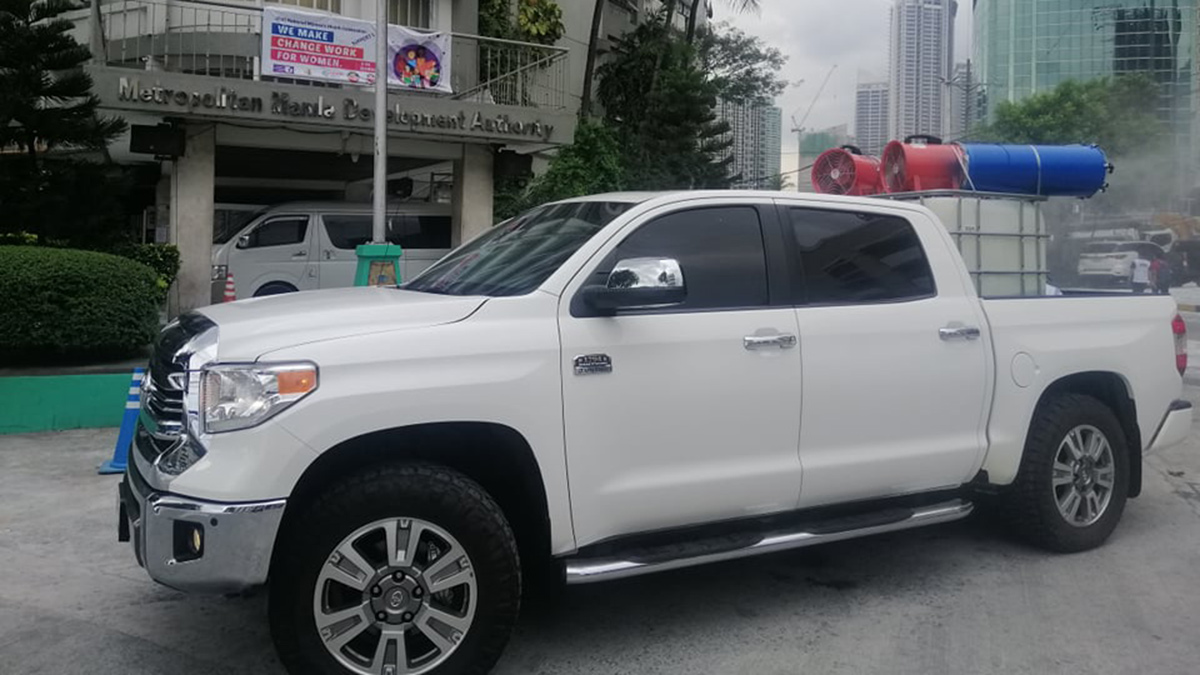 ADVERTISEMENT - CONTINUE READING BELOW ↓
Good on you, sir. Drive safe out there. Have any more stories or images of regular people stepping up amidst the spread of COVID-19 in the Philippines?