I realize it's probably me that's going to come out of this looking silly, because the Aston Martin Valkyrie is the purest, most intoxicating piece of engineering I've come across in my 35 years. And I've never even been near a working one.
Born entirely in the mind of Adrian Newey (he already had a basic design and mechanical package when he partnered with Aston Martin to put it into production), it's the answer to the question "what would something that can lap a track as fast as a Formula 1 car, but also be road-legal and sound a hell of a lot better, look like?" And you can't fail to be excited by that.
But there are some compromises with the Valkyrie, too. The driving position, for example.
A few years ago, I climbed inside an interior buck and found my ankles level with my ear lobes. Honestly, I've laid on mattresses that are more upright. Busy junctions should be interesting, drive-throughs a write-off. There's also no luggage space, no sound deadening, and only a bit of padding stuck to the monocoque instead of proper seats. This limits it as a road car you can enjoy regularly. Sure, it has number plates and you can take it on a road trip if you're a fan of hemorrhoids, but mostly, its owners are going to hover their hand over the keys, then take the Range Rover instead.
For someone like me without the driving skills of Ralf Schumacher—let alone a proper driver like Michael—who'll never get near a mythical F1-chasing lap time in the Valkyrie, the most exciting part of the car is its engine. If I ever get the opportunity to rev that naturally aspirated 6.5-liter Cosworth V12 beyond 11,000rpm, I'll die a happy man.
ADVERTISEMENT - CONTINUE READING BELOW ↓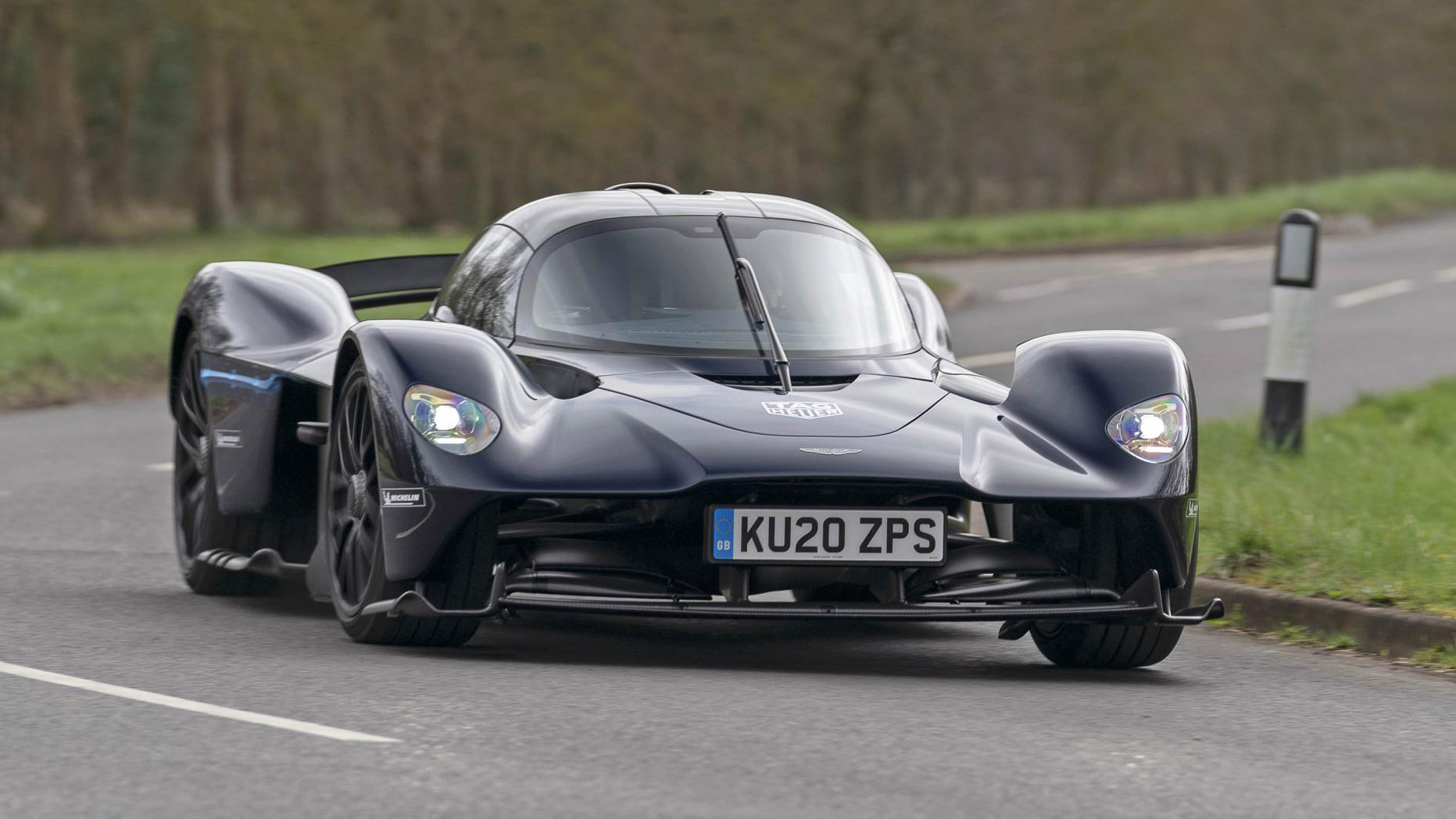 Problem is, there's another British hypercar coming, with first deliveries due a little later than the Valkyrie in 2022. It's called the Gordon Murray T.50, and it, too, is fitted with a bespoke naturally aspirated Cosworth V12. At 3.9 liters and 650hp, it's smaller and lighter (60kg lighter than the BMW V12 in the McLaren F1), but it still revs to 10,500rpm and benefits, in Murray's words, from Cosworth's "fantastic backgound knowledge" learned during the Valkyrie project.
So the same core, visceral thrill of revving 12 cylinders to bursting point will be available, but the T.50 is a very different type of car. Like the McLaren F1 before it, Murray claims there are no lap-time, acceleration, or top-speed targets, only to make it the most absorbing, exciting, and memorable road-car driving experience 2020 allows.
There's a manual gearbox, there's proper luggage space, and there's a three-seat layout, like in the F1. It has a socking great fan on the back to exploit ground effect and deliver downforce when you want it, and reduce drag when you don't—say, on the Autobahn north of 240kph. Because the car weighs 980kg, the tires aren't ridiculously wide (235 front, 295 rear) and are off-the shelf Michelins, and Murray benchmarked the Alpine A110—his Alpine A110—in development so expect it to be suppler than the unyielding Aston. Murray calls the T.50 a sports GT.
ADVERTISEMENT - CONTINUE READING BELOW ↓
Recommended Videos
Unless you have access to your own private racetrack, and your name is Fernando Alonso, then being able to use and enjoy a car on public roads is probably more important to most of us...and that's where the T.50 pulls into the distance. I fear the Valkyrie won't get used by its billionaire owners, whereas the T.50 will—and in my book that makes it a better car. Because to pore all that genius into the Valkyrie only for it to sit like an art installment in some awful glass-car elevator in the Hollywood Hills is a bit silly. Isn't it?
NOTE: This article first appeared on TopGear.com. Minor edits have been made.