1) Ferrari F40
GT7's visual capabilities certainly make one of the finest, most eye-popping supercars even more, um, eye-poppier. Yes, that's a thing.
2) Chaparral 2J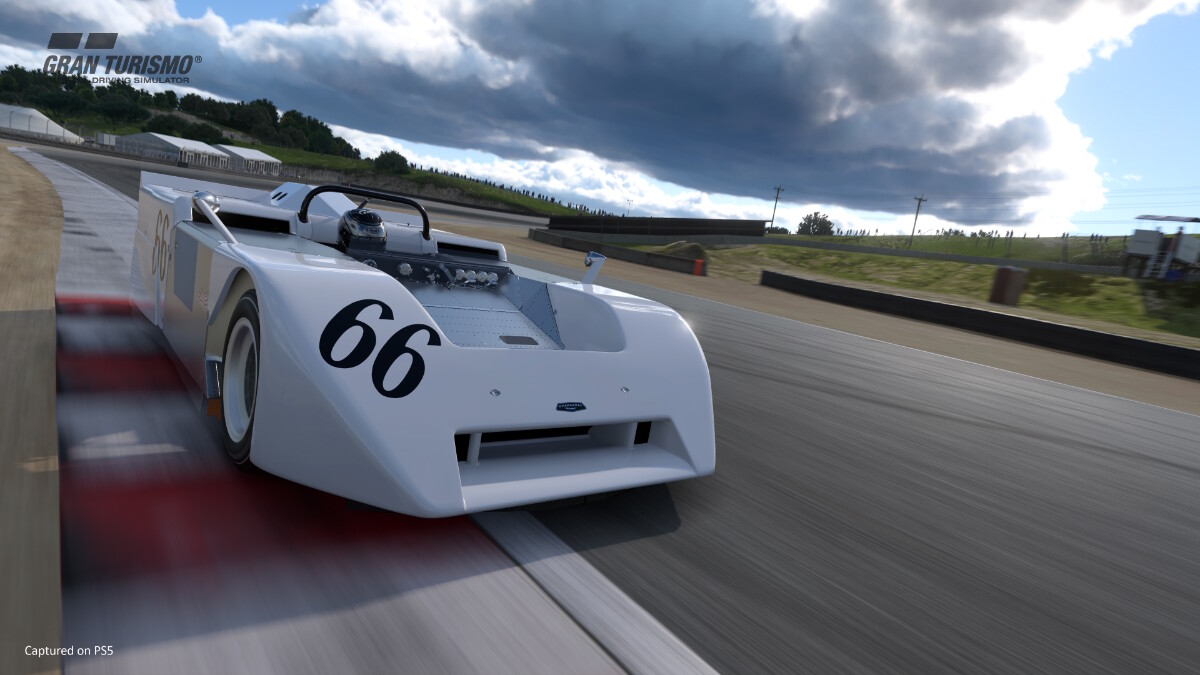 Racing cars and vacuum cleaners have more in common than perhaps you might imagine. And the mighty Chaparral 2J—doing fine service in this screenshot at Laguna Seca—was one of the finest road-going vacuums ever built. In its 1970 Can-Am campaign, it was some two seconds faster per lap at the opening round thanks to twin fans and skirts. Was outlawed soon after.
3) Ferrari FXX K
ADVERTISEMENT - CONTINUE READING BELOW ↓
A car so outrageous Ferrari had to censor its name. Here's the mighty V12 FXX K at Monza; a combination as cool as, well, FXX K.
4) Alfa Romeo 155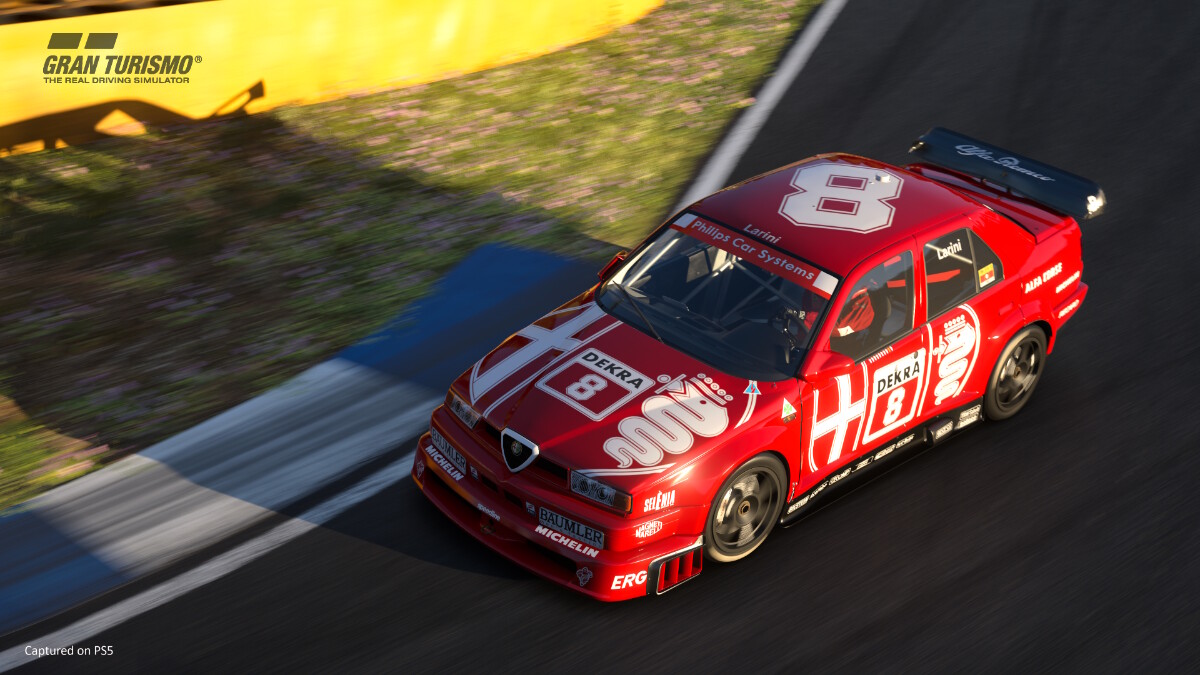 A near 500hp naturally-aspirated V6 that powered Alfa to numerous DTM wins means its got the provenance. But mostly it's an Alfa touring car and it looks fantastic. Even better rendered here at GT's classic Trial Mountain course.
5) Alpine A220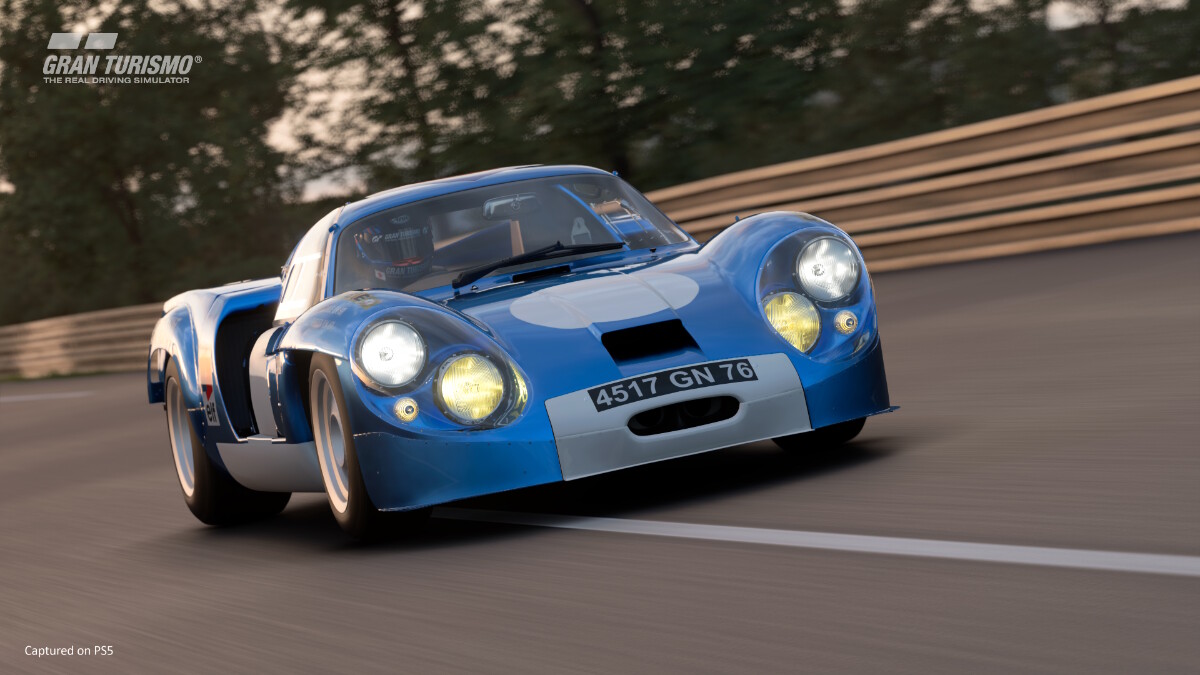 ADVERTISEMENT - CONTINUE READING BELOW ↓
Recommended Videos
Admittedly not the most successful competition Alpine racer, but race wins are of secondary importance when it looks this good. And anyway, rare Le Mans racers are always more interesting than winners, right? Right?
6) AMG Mercedes-Benz CLK-LM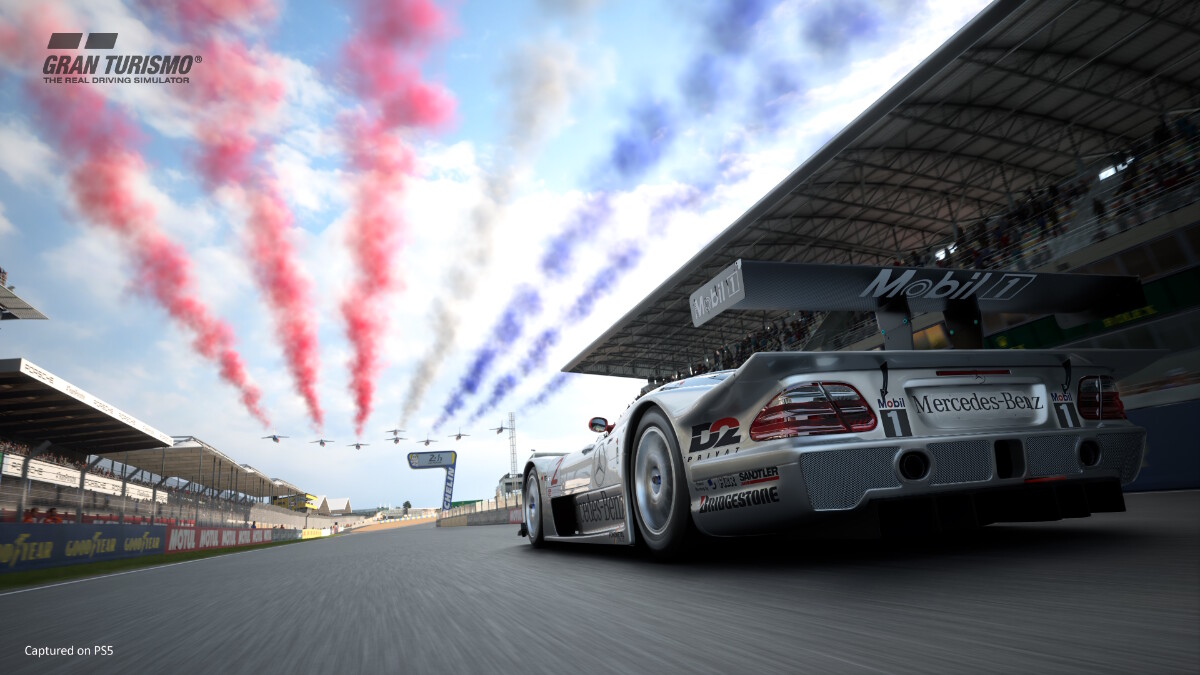 That's the same view most of the CLK LM's competitors were treated to back in its heyday; the monster Merc might have faltered on its Le Mans debut (despite being hugely quick), but back in the GT class it dominated all. Here it is back at Le Mans. It's time to buzz the tower...
7) McLaren F1 GTR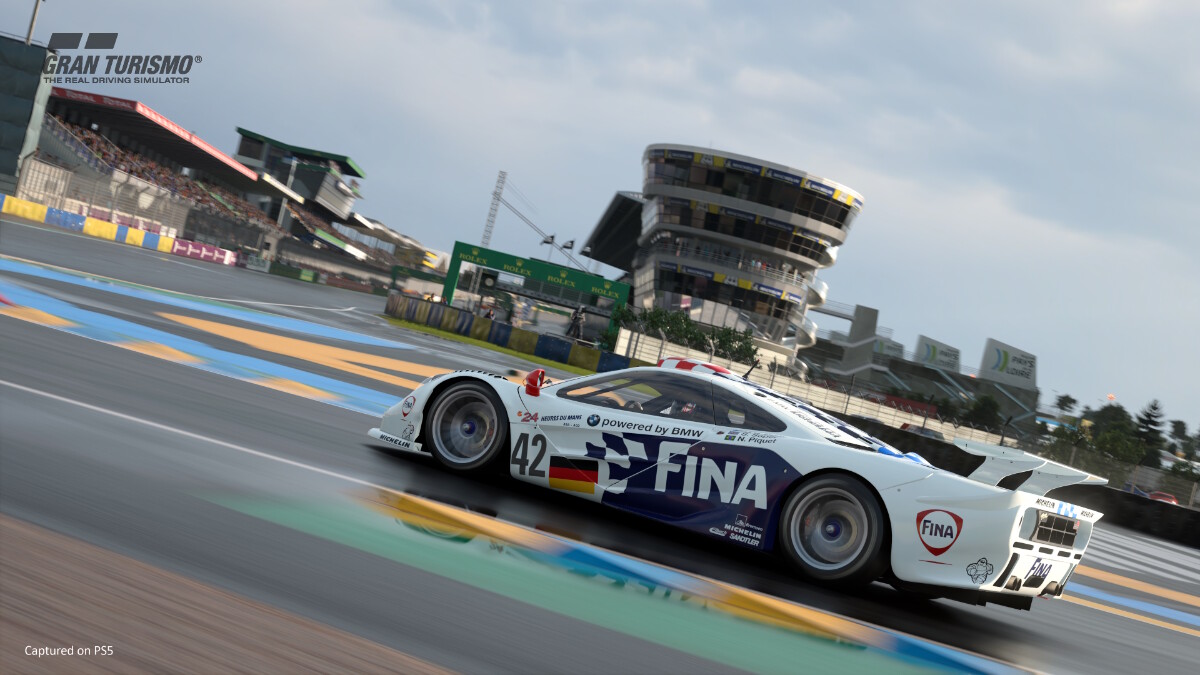 ADVERTISEMENT - CONTINUE READING BELOW ↓
No more need be said about one of the greatest Le Mans racers. So here's one of the greatest Le Mans racers... at Le Mans.
8) Chevrolet Corvette (C4) ZR-1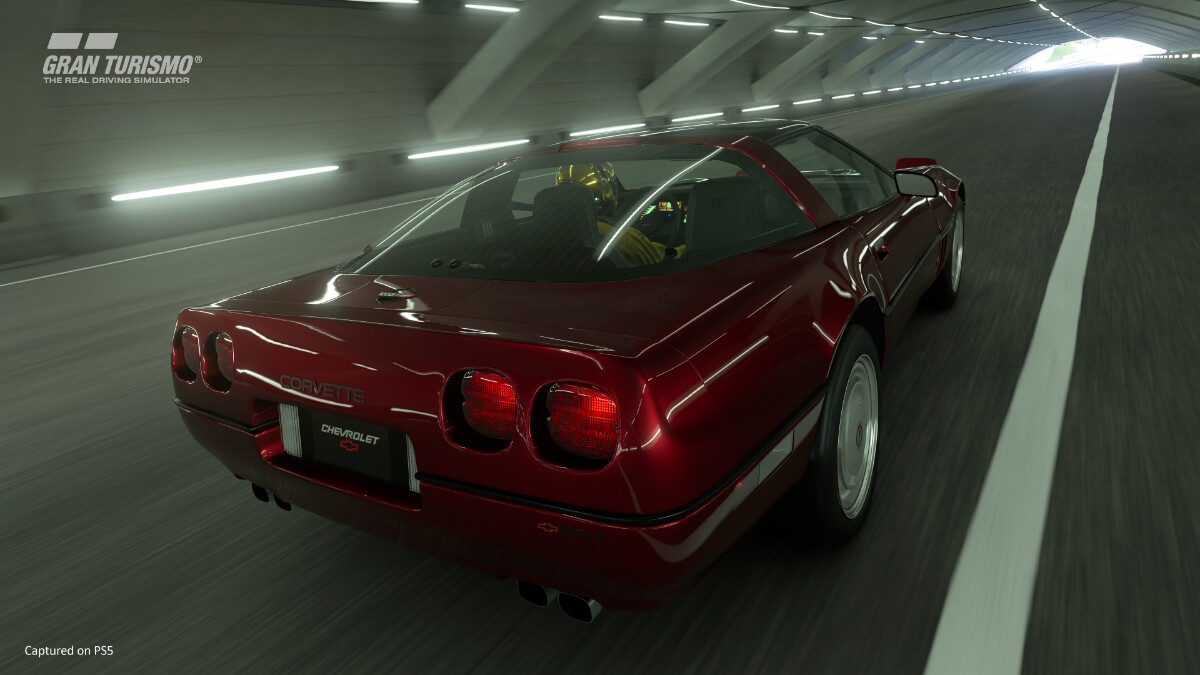 The new 'Vette has come over all 'mid-engined exotic'; here it is in an earlier, simpler, more brutal guise on Gran Turismo's High Speed Ring. Well, where else?
9) Ferrari Testarossa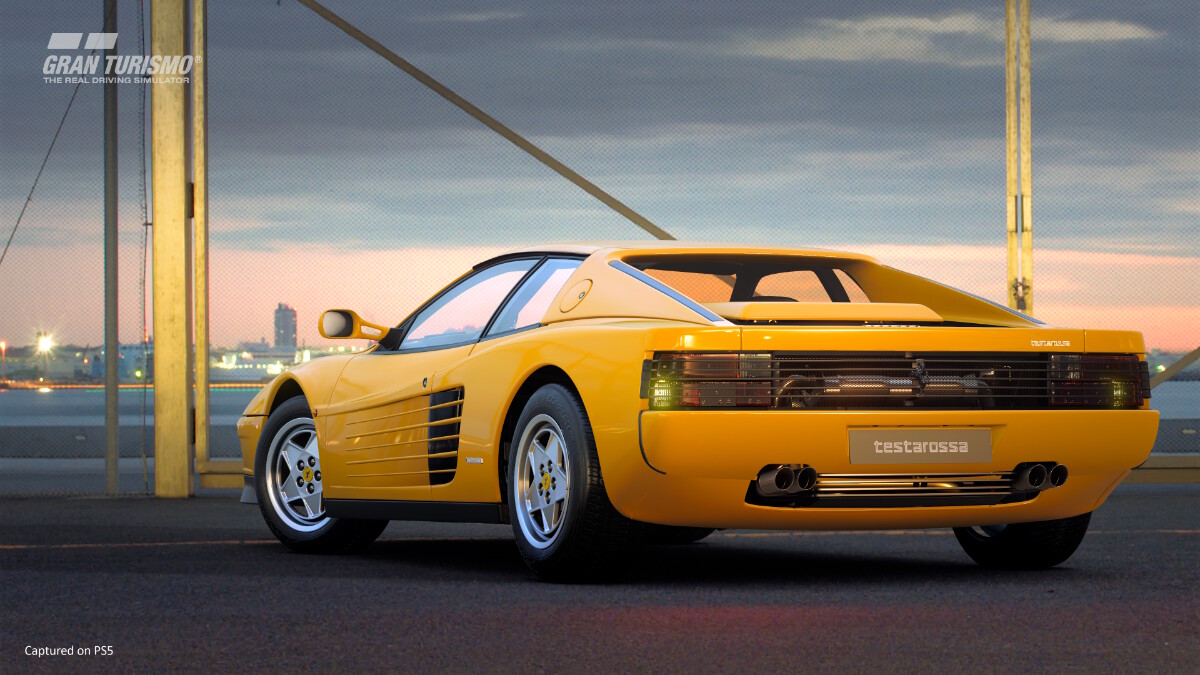 Testarossa throwing down decent Miami Vice vibes here...
10) Ford GT LM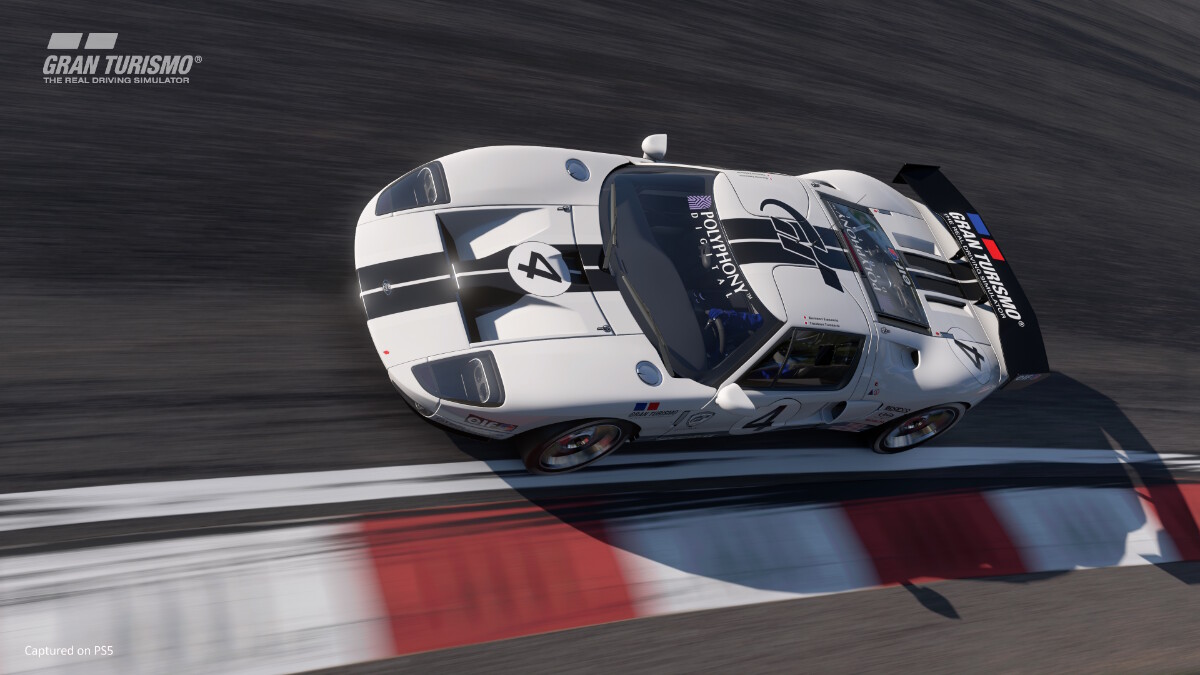 Ford's reborn Sixties icon certainly looks at home on GT's High Speed Ring, no? Luckily, even taller gamers won't have to worry about getting into this beauty.
11) Honda Civic Type R Limited Edition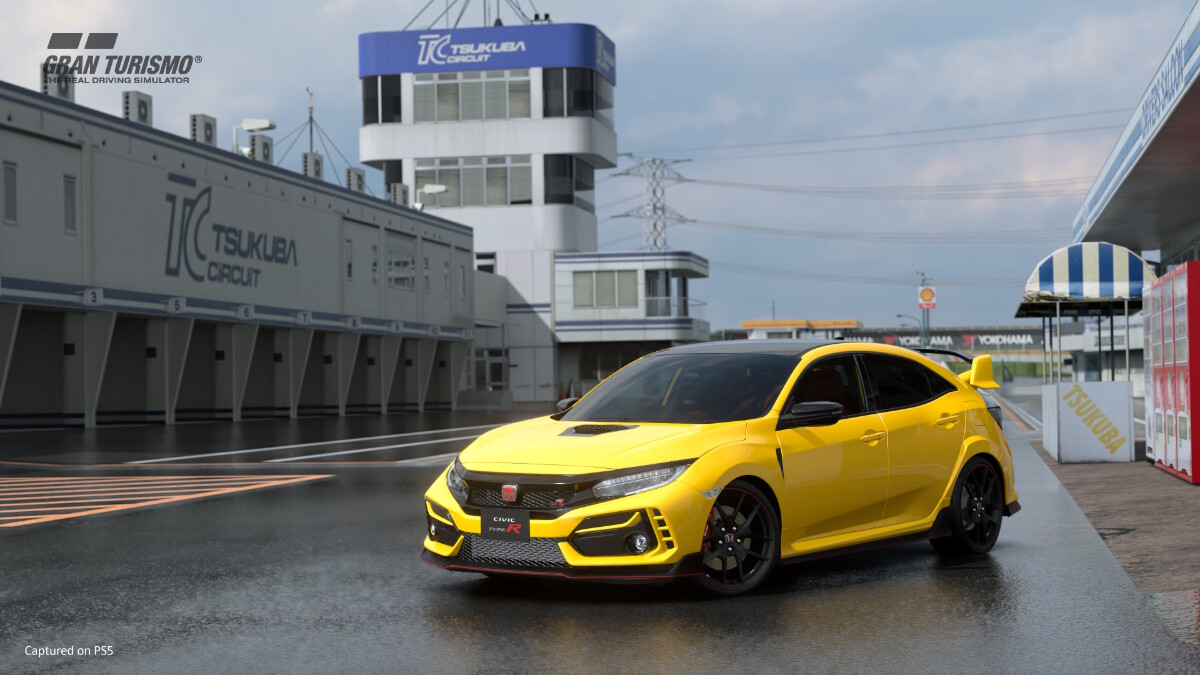 ADVERTISEMENT - CONTINUE READING BELOW ↓
A Japanese hero on home turf: the Civic Type R takes a little comfort break at Tsukuba Circuit.
12) Mazda RX-7 Spirit R Type A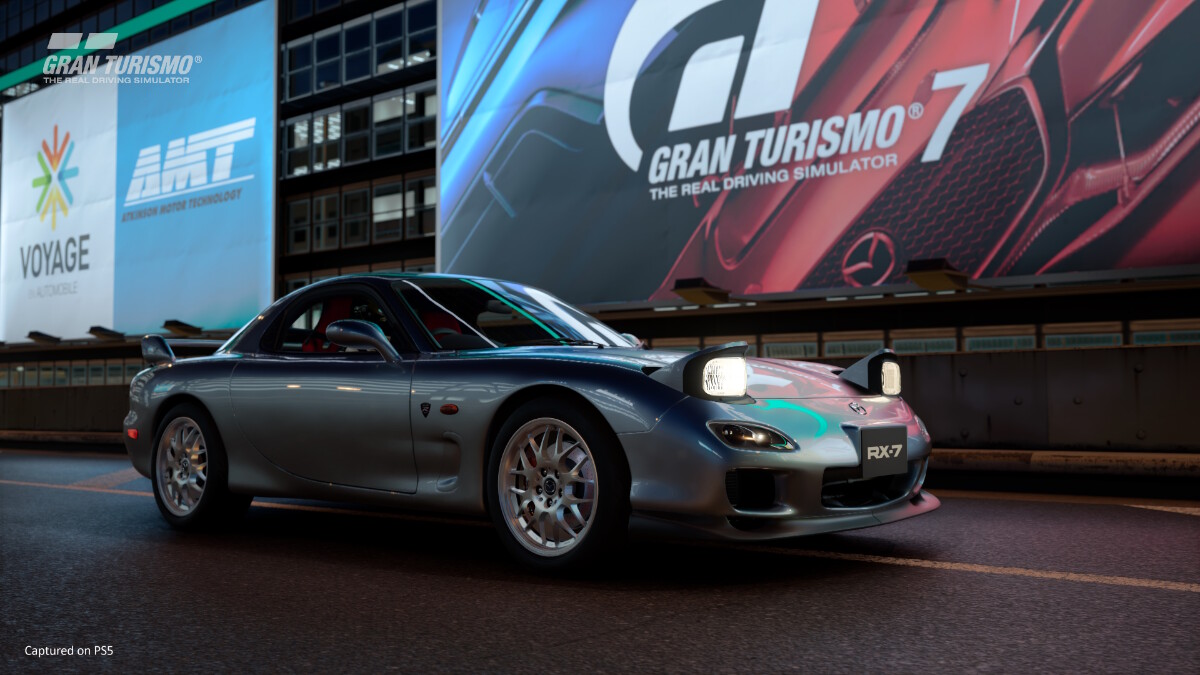 The Spirit Rs were hugely collectible, but we're still processing what is a wonderful image: a third-gen RX-7, at night, on the Tokyo Expressway. Your digital ticket to Japan is waiting.
13) Mitsubishi GTO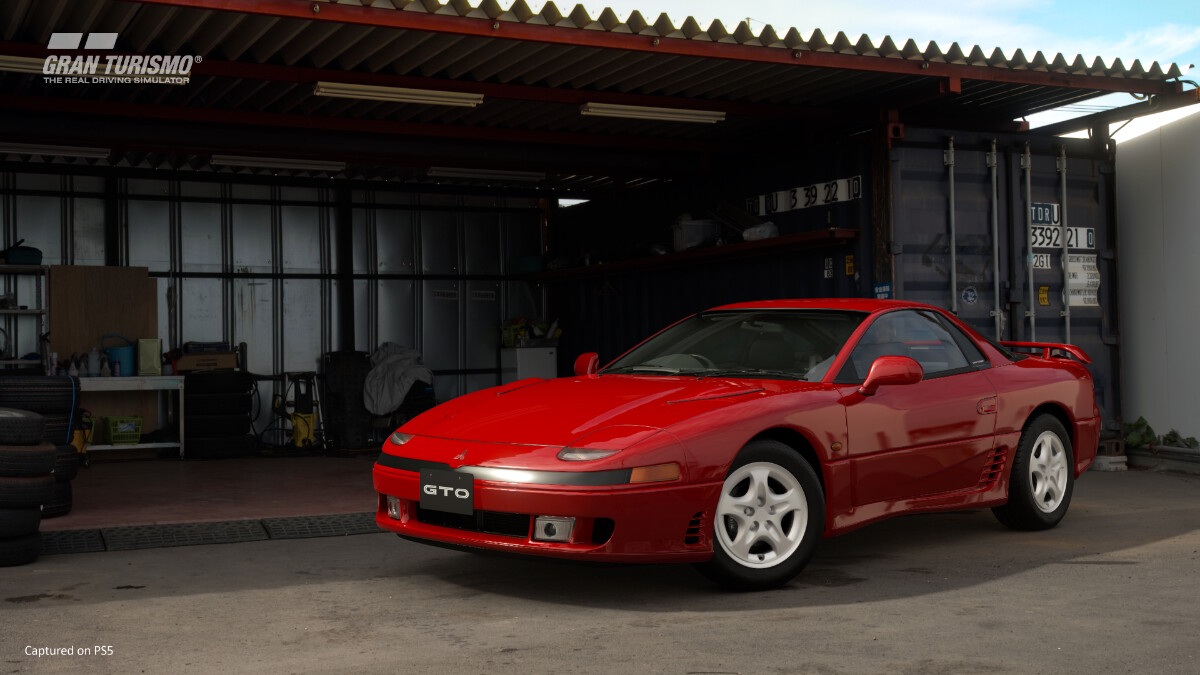 A little unloved, perhaps, but there's no denying the sheer breadth and depth of technicality baked into the GTO. A car perfectly allied to the Gran Turismo philosophy. Turn up those turbos...
14) Mitsubishi Lancer Evo GSR Tommi Makinen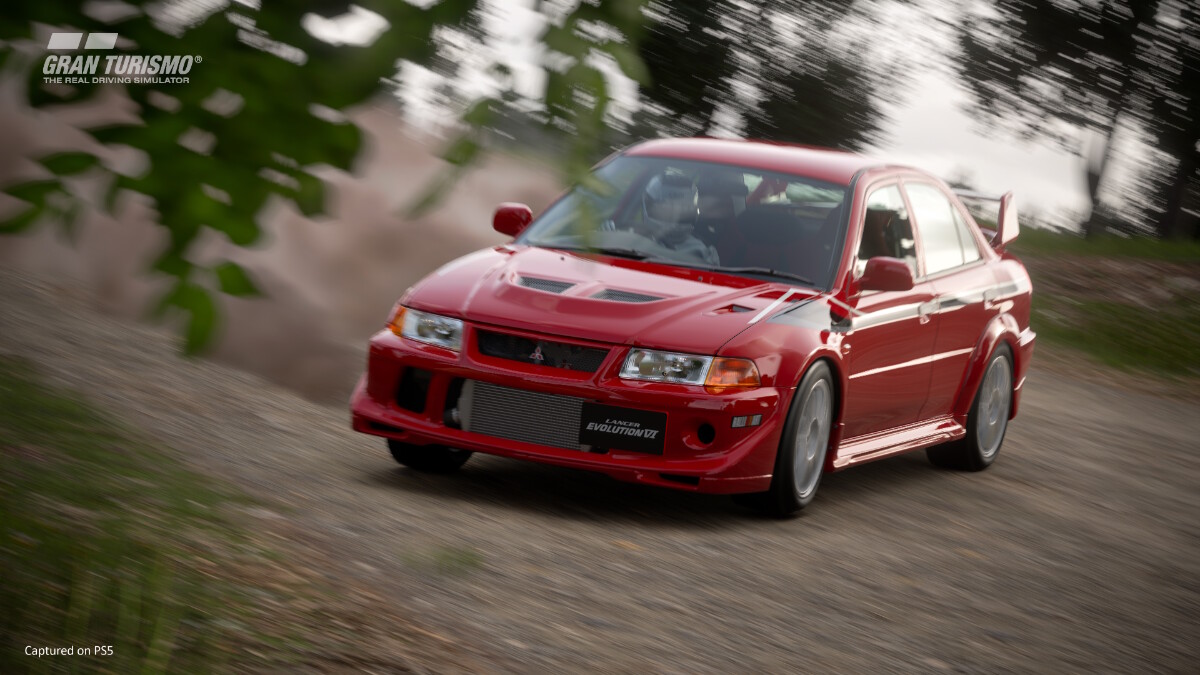 That, friends, is what you'd politely call a 'full send'. A car named after Makinen deserves nothing less. Here doing the business at Colorado Springs.
15) Nissan GT-R GT500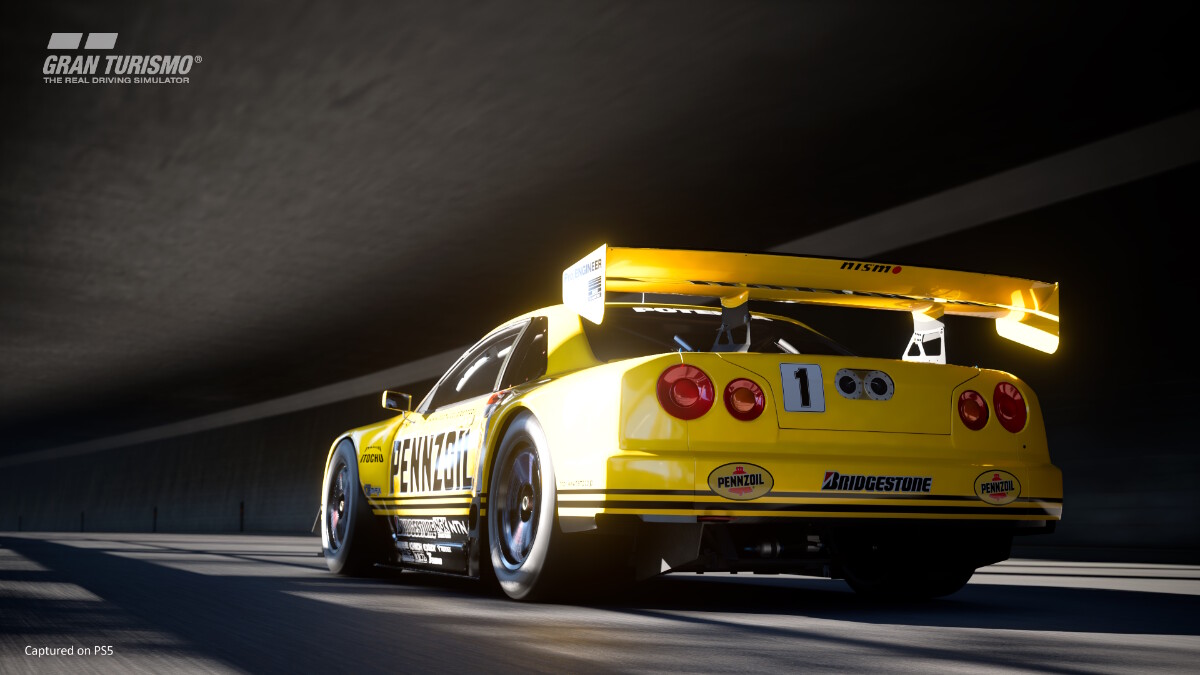 ADVERTISEMENT - CONTINUE READING BELOW ↓
Nissan's racing Godzilla here looking suitably menacing at GT's Deep Forest Raceway.
16) Nissan Silvia spec R Aero (S15)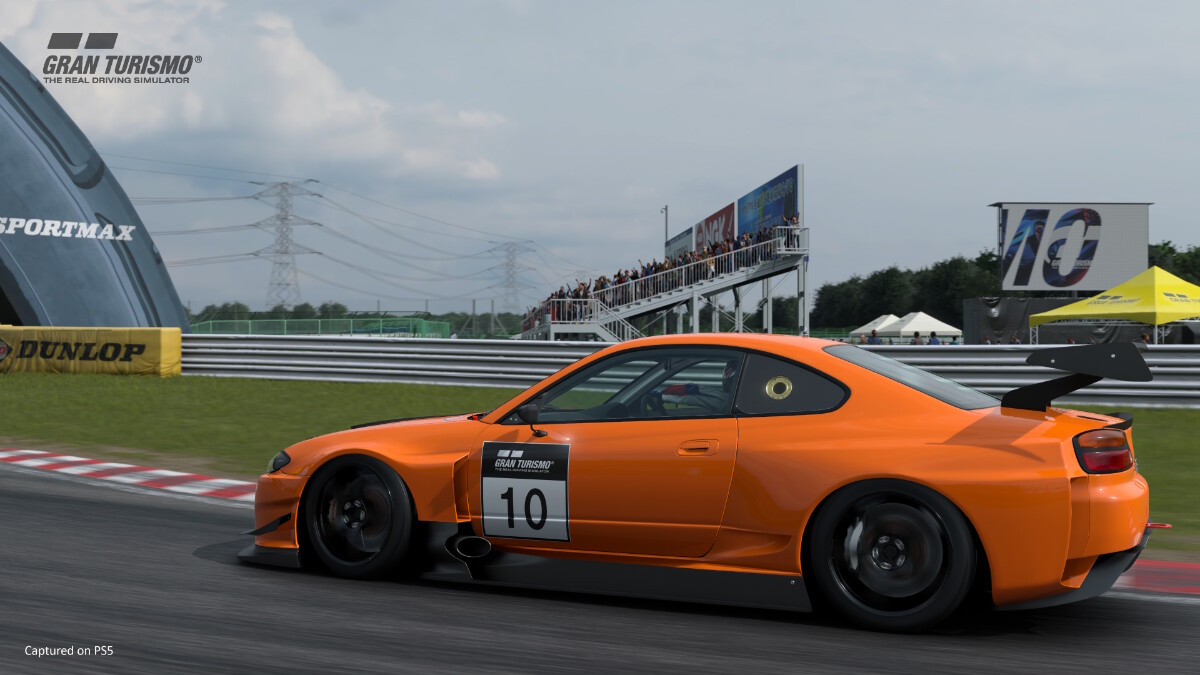 Weird, huh? An S15 not going sideways. At least there are side pipes on this touring car-spec Silvia. That's Tsukuba in the background.
17) Peugeot 205 T16 Evolution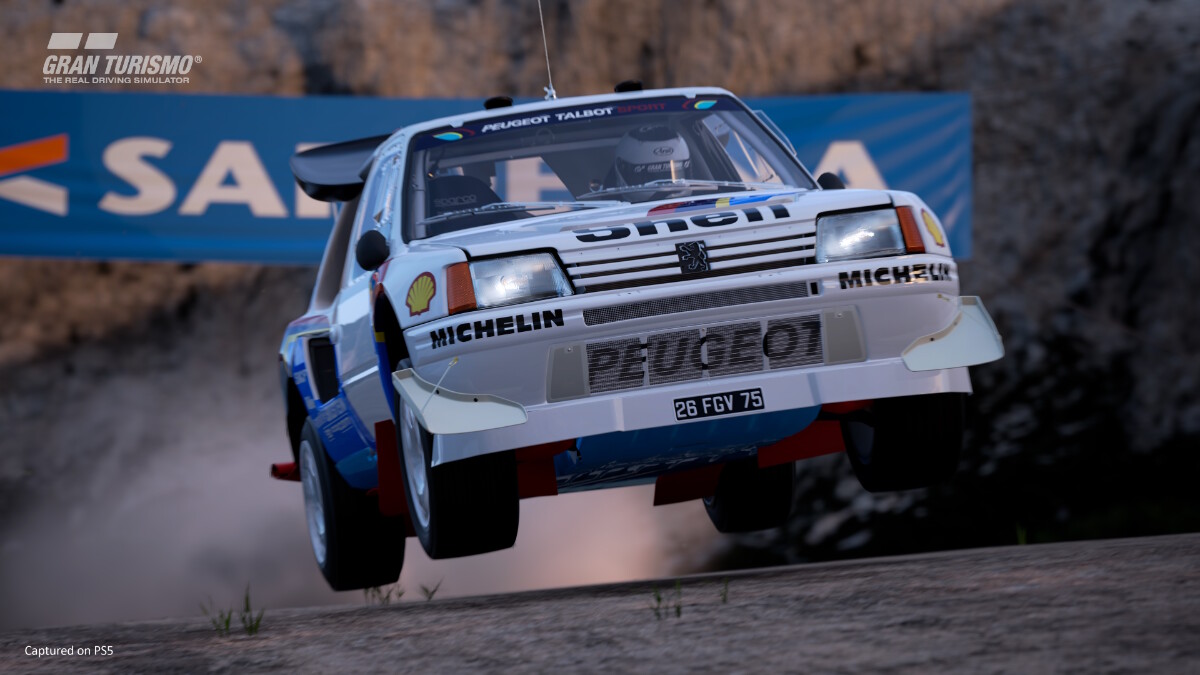 Whoever said Pugs can't fly?
18) Porsche 911 GT1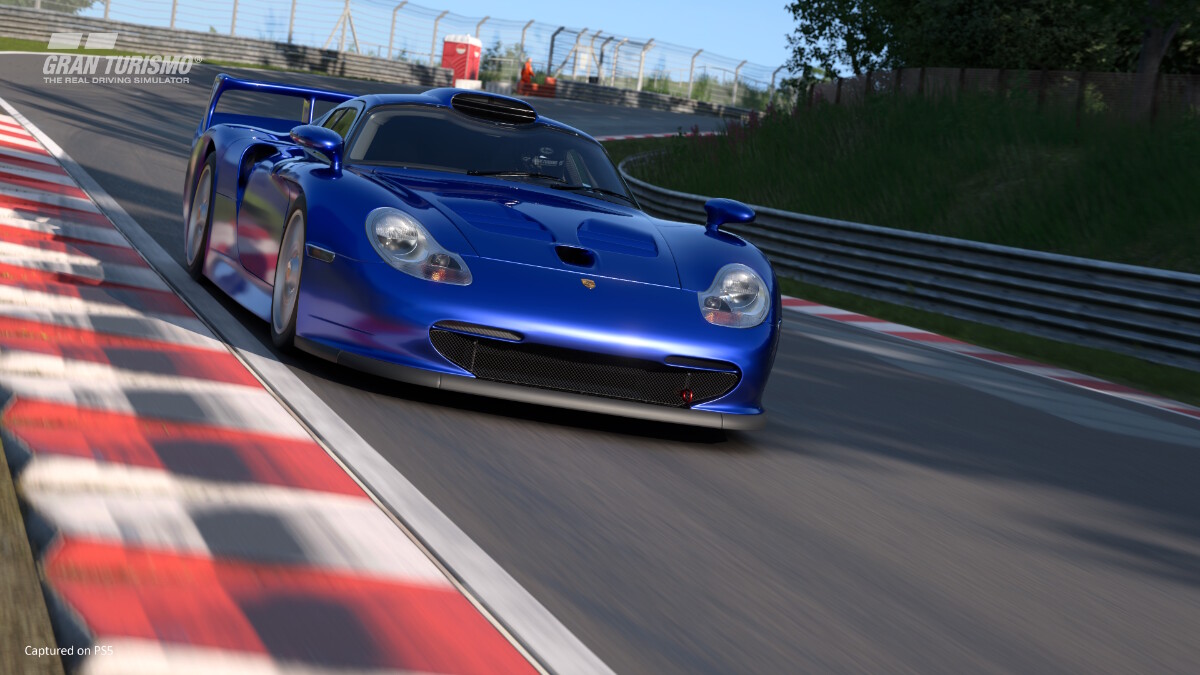 It's the 'Strassenversion', which you'll of course means 'I don't care I need one in my life'. Porsche's fabulous GT1 road car takes on the Nürburgring in this glorious image.
19) Porsche 917K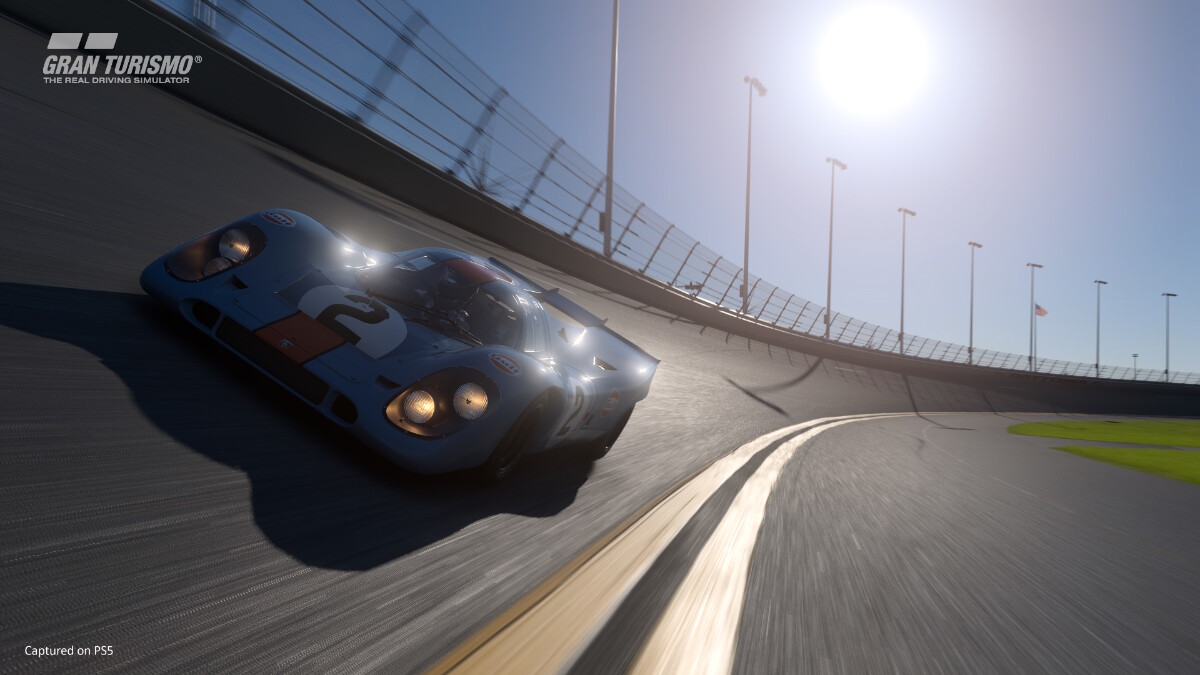 ADVERTISEMENT - CONTINUE READING BELOW ↓
The car that gave Porsche its first ever Le Mans 24hr win and one that acts as perfect shorthand for its motorsport endeavours, here taking in the delights of the Daytona International Speedway.
20) Porsche Carrera GT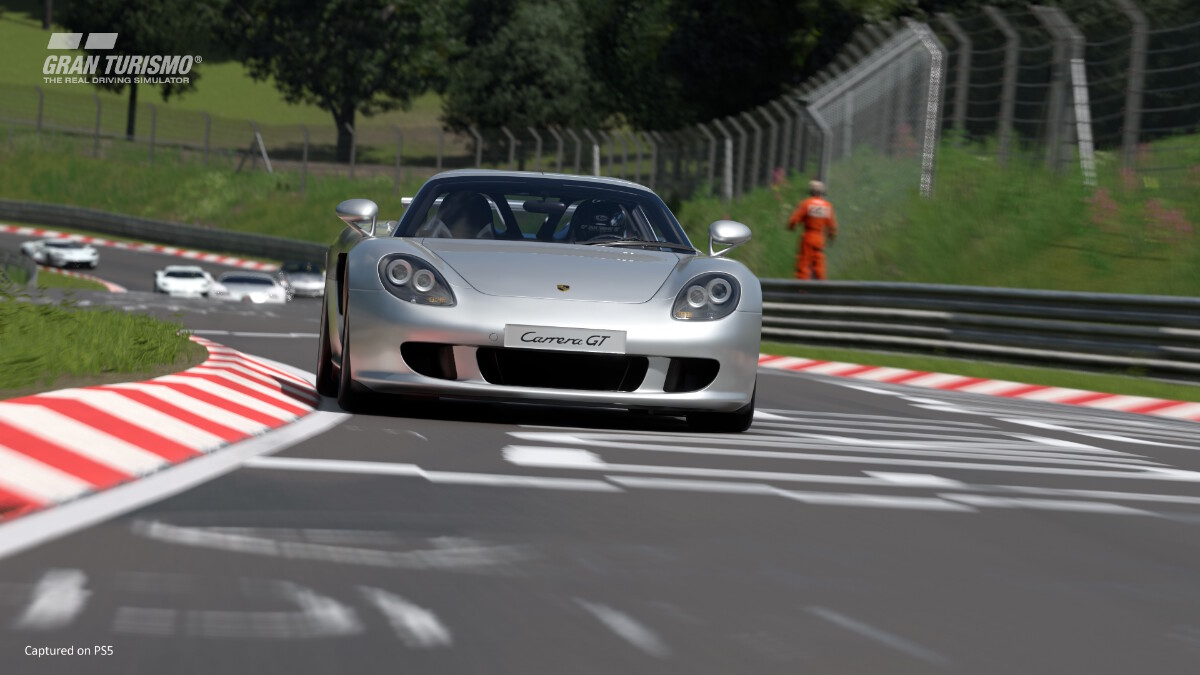 The Carrera GT cruising along what appears to be a pleasant afternoon at the Nürburgring. If of course, 'pleasant afternoon at the Nürburgring' is even a thing.
21) Toyota Supra GT500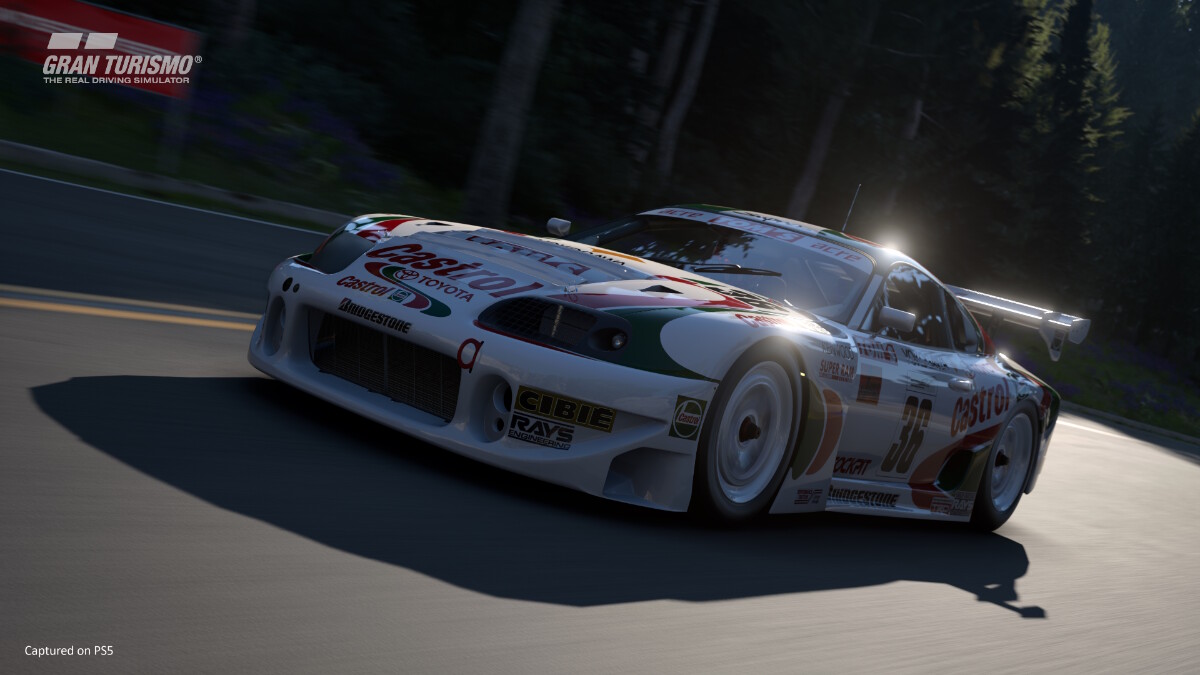 Has a car ever been so associated with Gran Turismo as the TOM's Supra? Here it is, at Trial Mountain.
22) A90 Toyota Supra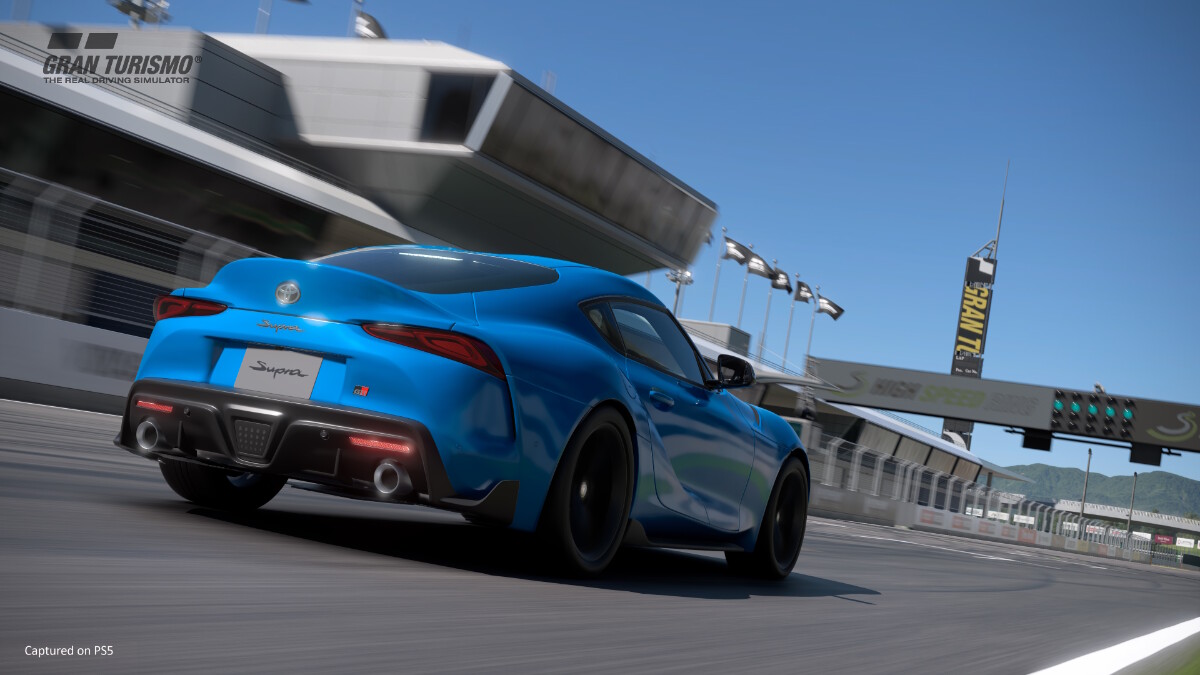 ... while its baby brother needs to work on its wing action. It is at the High Speed Ring, mind.
23) Shelby GT350R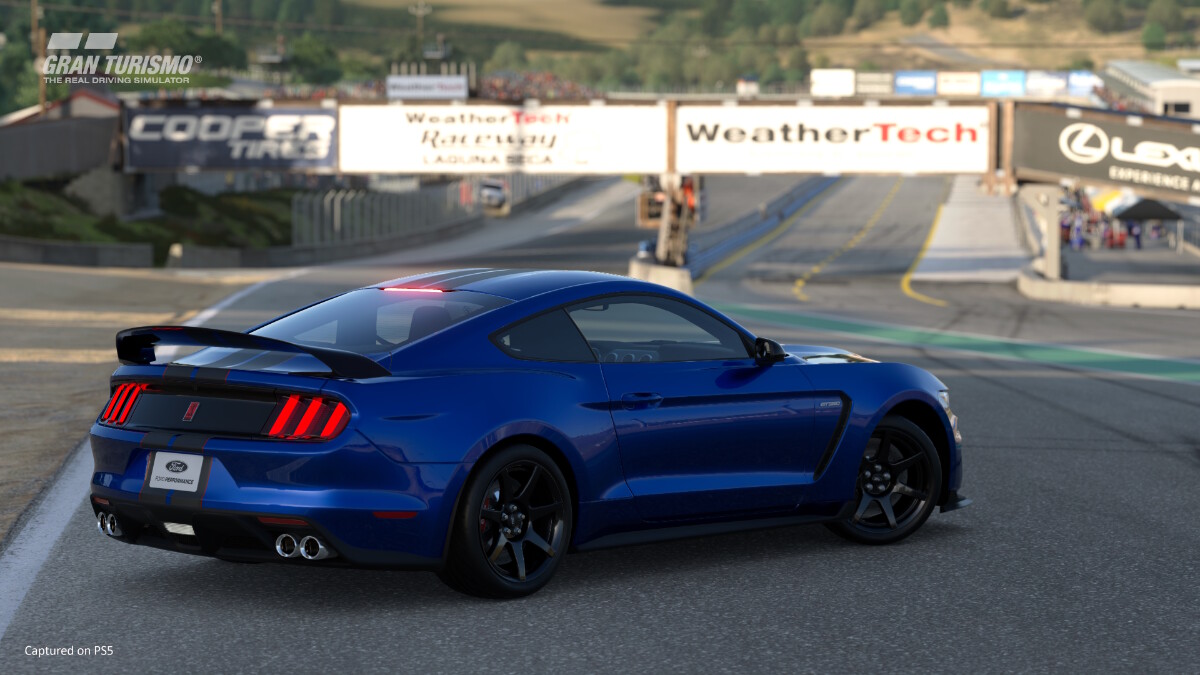 ADVERTISEMENT - CONTINUE READING BELOW ↓
And we end on the GT350R watching the sunset at Laguna Seca.
NOTE: This article first appeared on TopGear.com. Minor edits have been made.