1) Subaru Impreza 555
In 1993, Subaru debuted its new Prodrive developed Group A Impreza rally car, known as the Impreza 555, along with a new title sponsor, cigarette manufacturer State Express 555. Complete with a distinctive blue-and-yellow color scheme, the 555 name and livery was no coincidence—with tobacco advertising banned, Subaru opted to call its competition model the 555 since its new sponsor was forbidden to advertise under FIA guidelines. Sneaky, yes, but there was nothing sneaky about what was to follow, with the team going on to win a total of five World Rally Championship titles, including three consecutive manufacturers' titles from 1995 to 1997, and two drivers' titles.
Subaru continued to use 555's blue-and-yellow color scheme as its WRC livery until its withdrawal in 2008, but by then it had made its mark, with spec'ing an Impreza in any other color now regarded in some quarters as sacrilege.
2) Gulf Racing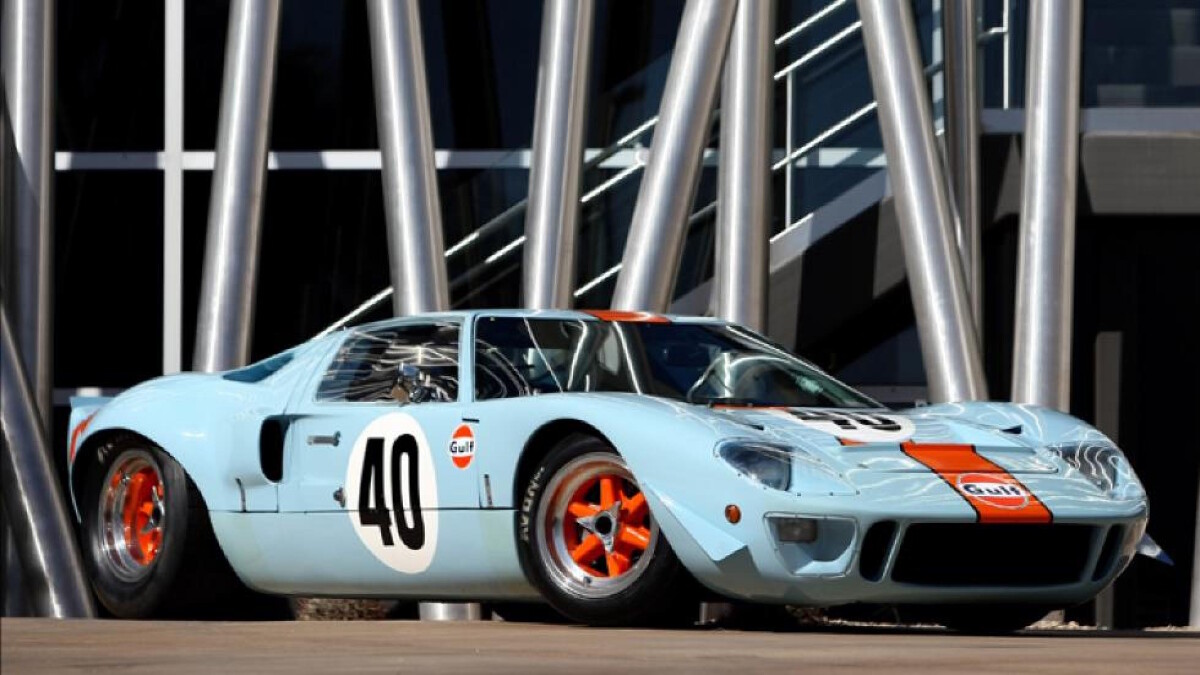 Continue reading below ↓
Recommended Videos
Gulf Oil's light blue and orange paint job may arguably be the most recognizable livery in the world today—thanks in part to three Le Mans victories in 1968, 1969, and 1975 as team sponsor and Steve McQueen's film Le Mans. But the first Gulf Oil-sponsored race car, a Ford GT40 making its debut at the 1967 Daytona 24 Hours, actually appeared in Gulf corporate dark blue and orange. The acquisition of Wilshire Oil forced a rethink, with the Wilshere's corporate lighter blue thought to be a better team car color. The rest, they say, is history, but there was to be a final twist—in the '90s, Gulf-McLarens broke with tradition and ran in Gulf's official corporate colors for two of the three seasons before reverting to the traditional Gulf racing colors in 1997. What were they thinking?
3) Lotus JPS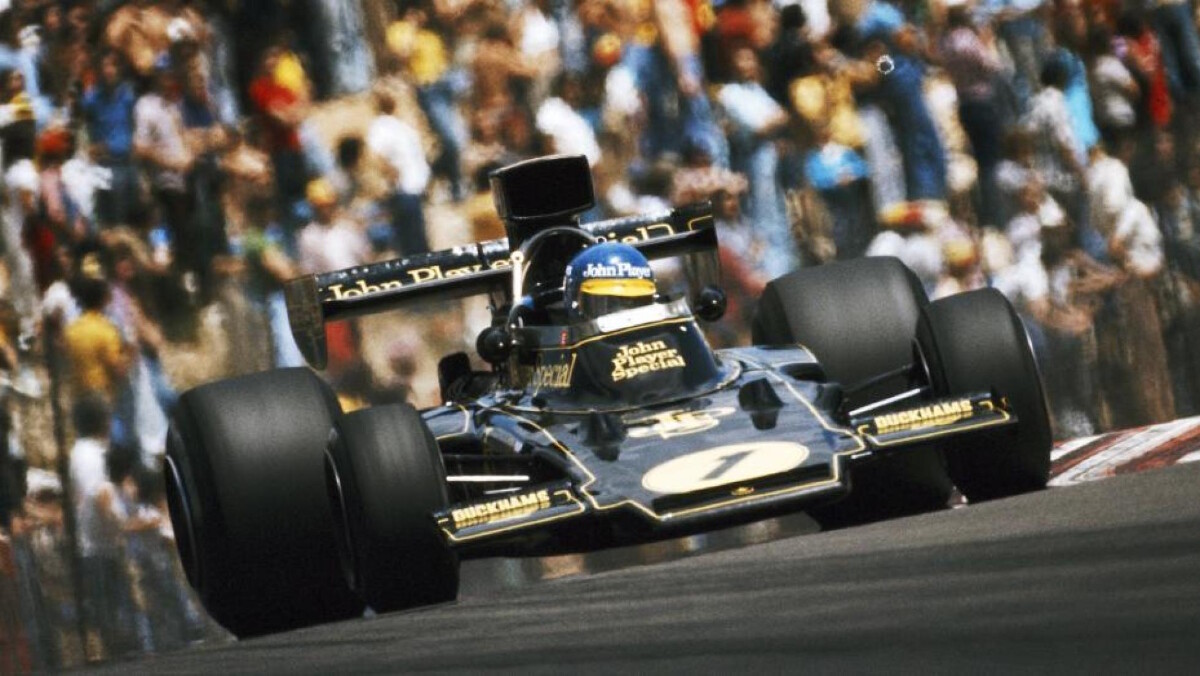 While not the first Formula 1 car to wear sponsor rather than national racing colors—that award goes to privateer outfit Team Gunston, which fielded a sponsor-themed livery on a privateer Brabham at the 1968 South African GP—Lotus is credited with kick-starting the trend. Its Imperial Tobacco Gold Leaf livery replaced, to the shock of many, the traditional British racing green.
It wasn't to be Lotus' most eye-catching paint job, however—that was to come when it took to the track in 1972 in the black and gold John Player Special, which it sported until 1986. Some 25 years later, it made its return as the livery of the Lotus Renault GP team, in a true mark of respect to its predecessor.
4) Rothmans Porsche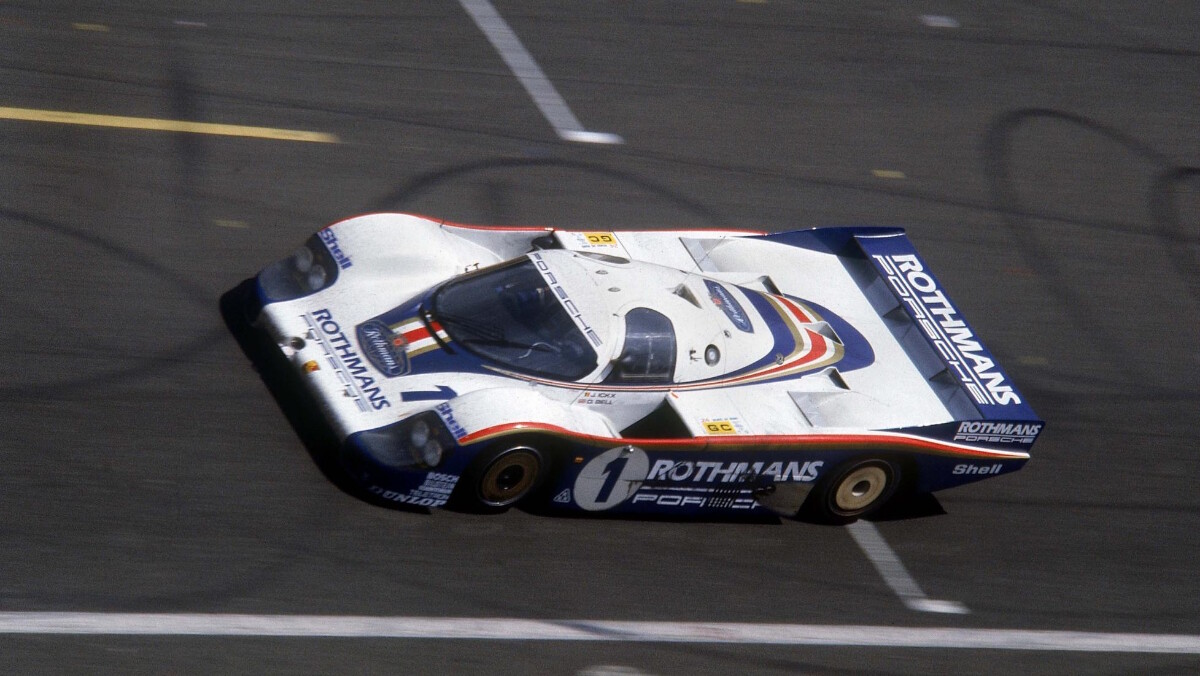 The Porsche 956, featuring Rothmans' blue-and-white livery with gold and red stripes, secured first, second, and third at the 1982 24 Hours of Le Mans, with the Porsche 956, complete in the same livery, taking first and second in the same event a year later.
Its success isn't limited to Le Mans either, with a Porsche 959 in Rothmans' colors winning the Paris-Dakar Rally in 1986, and Damon Hill and Jacques Villeneuve winning their F1 world titles, in 1996 and 1997, respectively, wearing the same livery at Williams. Sadly, Aryton Senna was also driving a Rothmans-clad Williams when he died at the 1994 San Marino Grand Prix.
5) Lancia Stratos Alitalia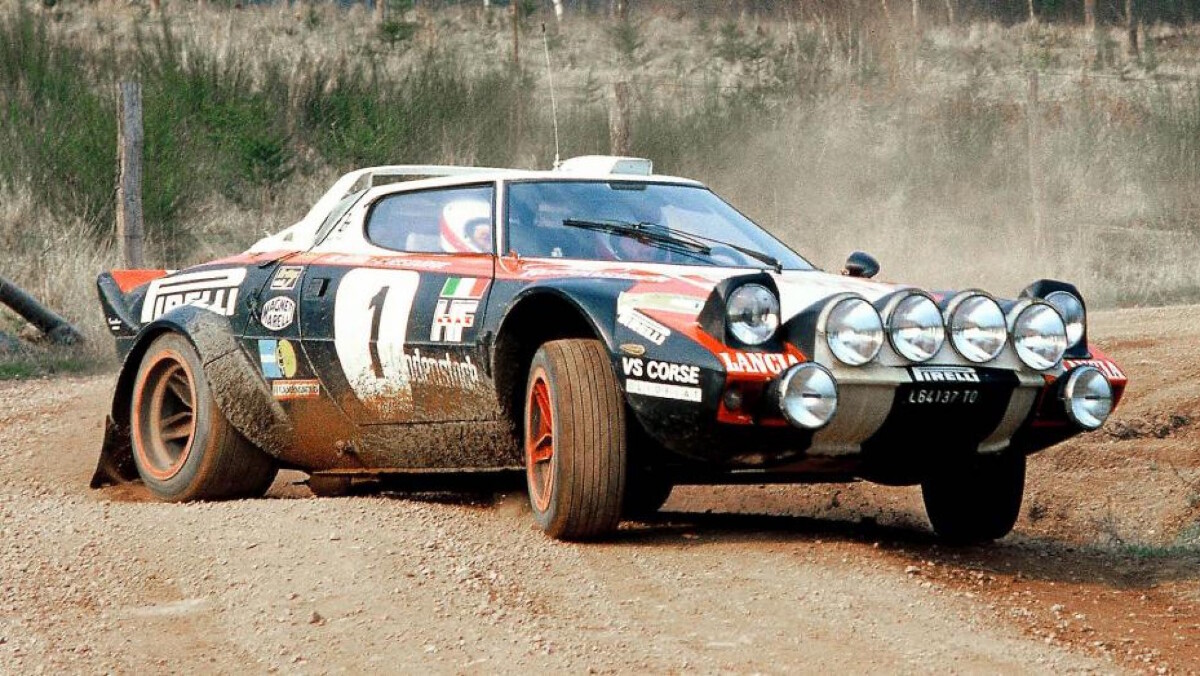 Challenging the Subaru for rally-going honors is Lancia, which introduced the Stratos to WRC stages in the early '70s, complete with Italian airline Alitalia's green, red, and white livery. Like the Italian flag, see? The car itself, punted along by a 2.4-liter V6 taken from the Ferrari Dino, wasn't bad, either, winning the title in 1974, 1975, and 1976. And get this: You can still buy one brand-new. Not via Lancia, which ended production in 1975 after building just 500 examples as part of homologation rules, but via LB Specialist Cars, which produces an almost exact replica, complete with Alitalia paint job.
Almost exact, that is, apart from the engine, which has been switched to Alfa Romeo's 2.5-liter V6 with 190hp, or Toyota's 3.5-litre V6 with 350hp. Just imagine the fun you could have on the daily commute in one of these...
6) Marlboro McLaren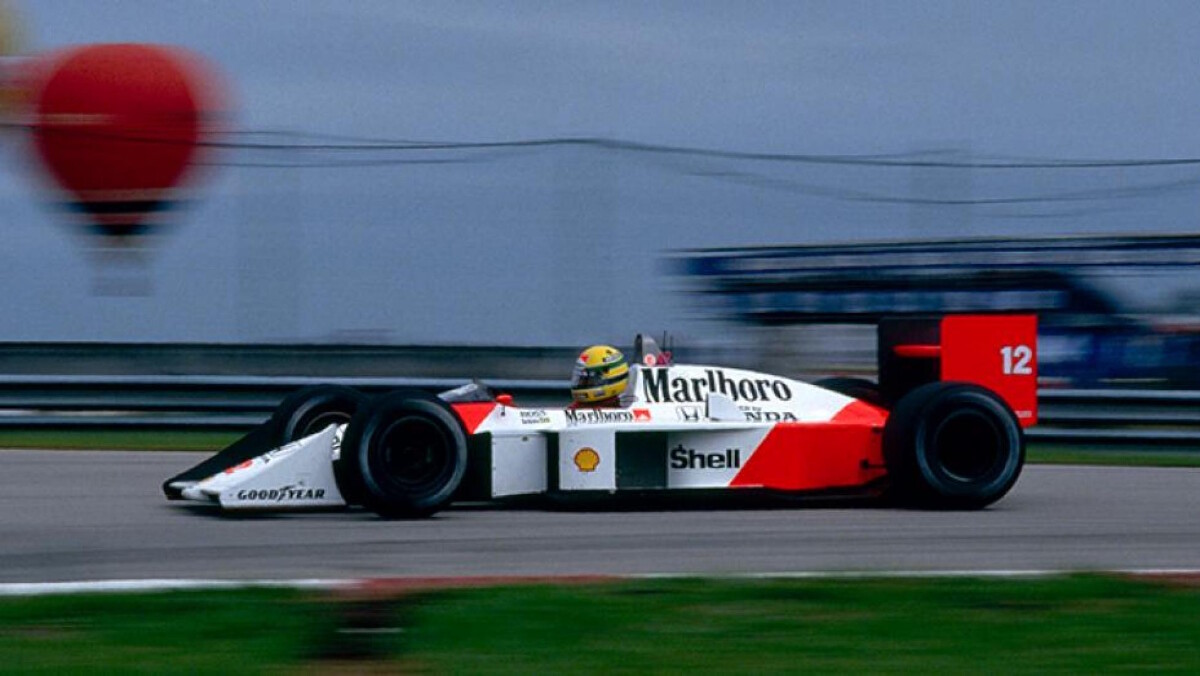 Between 1974 and 1996, McLaren had one of the sport's most easily regognized liveries, thanks to its simple red-and-white paint scheme that barely deviated throughout the period. But Marlboro wasn't satisfied with just being written in huge lettering on the side of McLaren's F1 cars.
Following the 1981 merger with Project Four, McLaren renamed its F1 car to reflect the team's major sponsor and its new component part, beginning with the MP4/1, or Marlboro Project 4 / 1 to give it its full name, followed by the MP4/2, and so on. But what happened when Marlboro switched to Ferrari in 1997? Well, it changed the M to, er, McLaren, obviously. And then really mixed things up by swapping the forward slash for a dash with the MP4-16 in 2001. The tobacco giant changed its name on Ferrari's F1 cars into a barcode in 2001 when cigarette sponsorship was banned from racing.
7) Pink Pig Porsche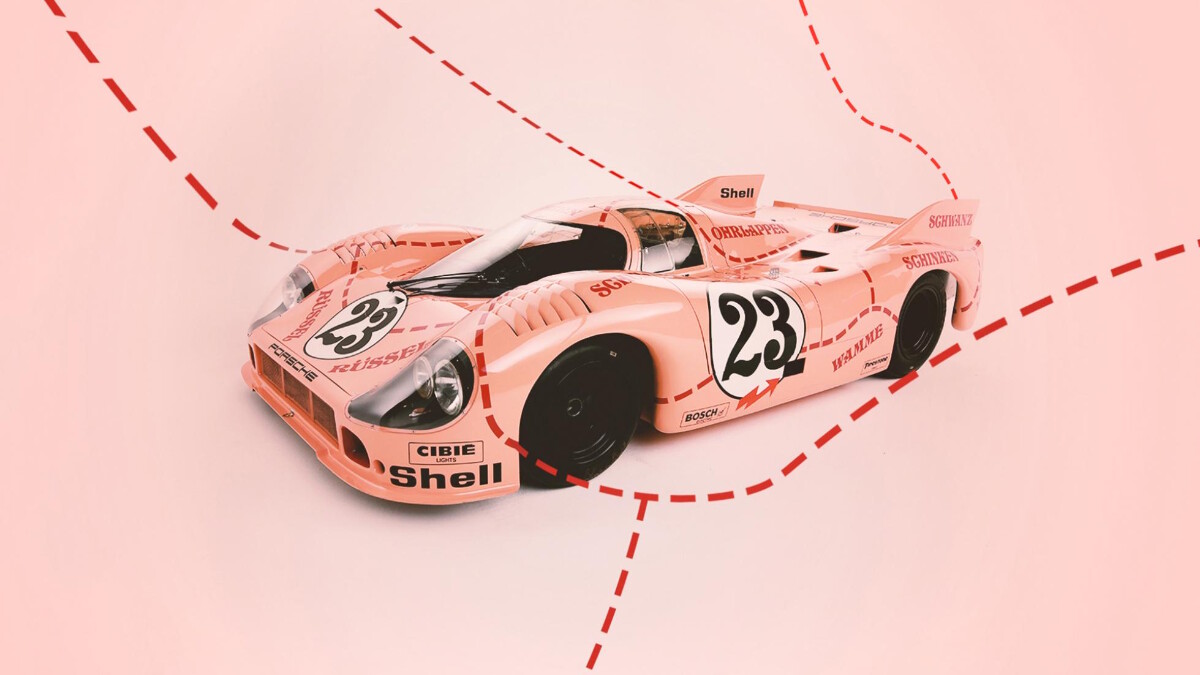 Meet Porsche's 1971 Le Mans contender, a pink pig in the shape of the Porsche 197/20. A one-off amalgamation of the short- and long-tail 917 to try and make the ultimate aerodynamic, balanced 917, its body was extremely wide and it had extremely rounded wheel cut-outs. The track width remained unchanged, and the wheels were hidden deep in the wheel housings. Finally, the nose was equally low and flat like that of the new long-tail coupé, but shorter. But that's not how it got its name. In a genuine instance of ROFLcopter German humor, Porsche designer Anatole Lapine decided to paint the whole thing pink then label each of the 917's 'body parts' according to the butcher-style cuts.
Unsurprisingly, when Porsche rocked up at Circuit de la Sarthe, it caused a sensation...and not just because it was painted like Babe. It was the fastest car during the pre-race qualification session, even though it was totally untested. Unfortunately, during the main race, the 917/20 dropped out shortly before the end (while running in fifth position) due to an accident.
8) Renown Mazda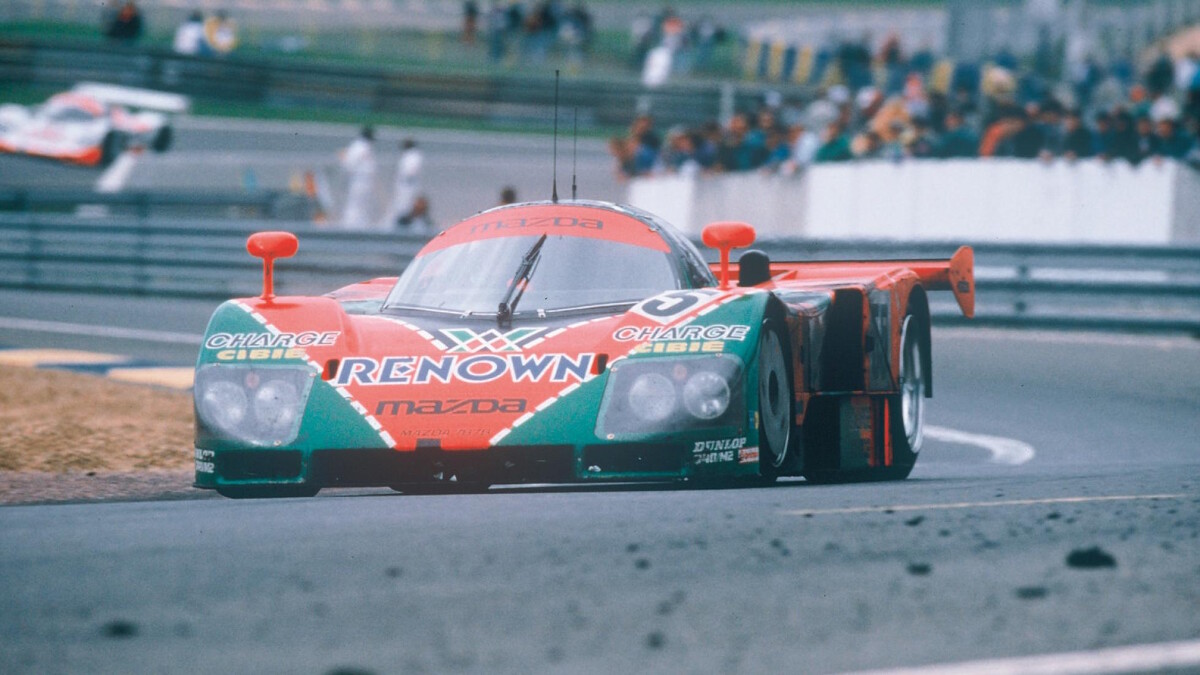 Chances are, you'd have heard the Mazda 787B coming long before you saw it. The only Le Mans winner (1991, in case you were wondering) with a rotary engine—a 700hp, 10,000rpm, quad-rotor 26B Wankel rotary engine—it was loud. Very loud. Ear-splittingly loud. Where-are-your-ear-defenders loud. You get the idea.
Its orange-and-green angular livery was inspired by a sock design created by clothing company Renown. Mazda celebrated its Le Mans victory with a limited-edition MX-5 finished in the same livery, each of which packed a 150hp turbocharged engine, uprated springs and dampers, five-spoke OZ wheels, and a signed certificate of authentication form Johnny Herbert, one of the Le Mans winning drivers. No chance of losing one of these in the car park.
9) Castrol Toyota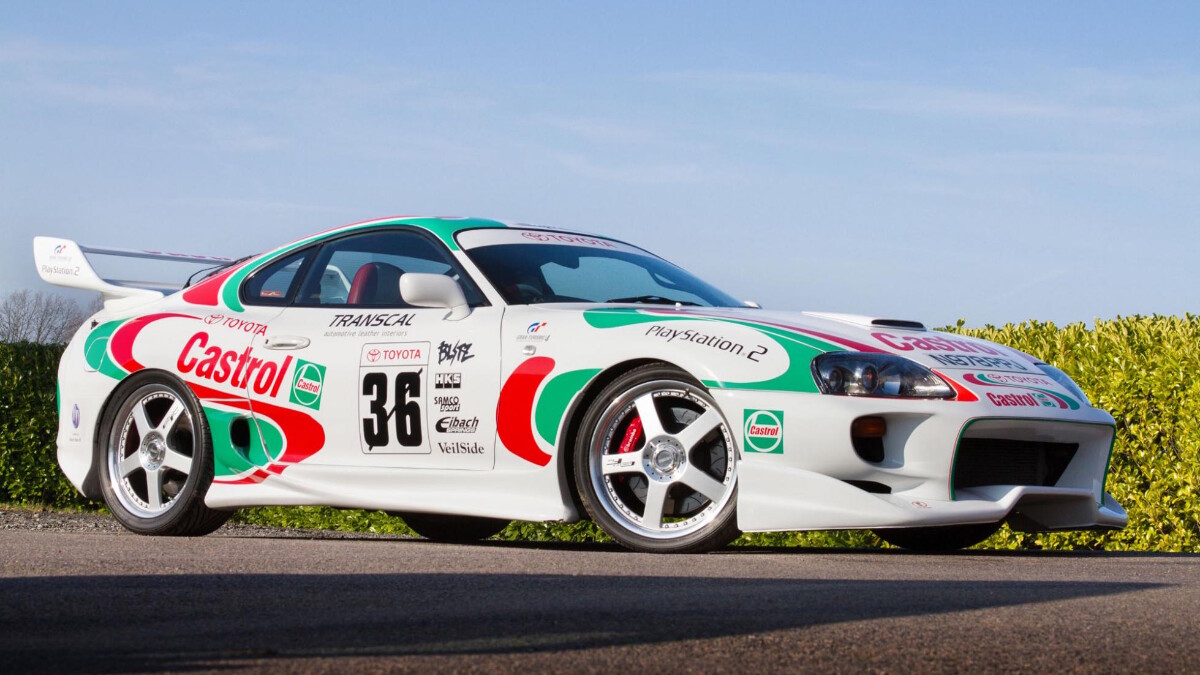 The Toyota Supra will hold a special place in the hearts of many Gran Turismo fans, in no part thanks its red, white, and green Castrol cladding. It was hugely successful in the real world, too, taking the fight to the Nissan Skyline and the McLaren F1 GTR in the All-Japan Grand Touring Car Championship (JGTC) after making its debut in 1995, and eventually overcoming both in 1997.
Toyota and Castrol's partnership wasn't just limited to Japan—hands up, who remembers Sainz and Mäkinen's fight for the WRC title in 1998? Sainz, needing to finish just fourth to claim the title in the season finale, was forced to retire just 300 meters from the finish in a Castrol-wrapped Toyota Corolla, forfeiting the title to Mäkinen. We can only imagine what must have been going through his mind. Still, who'd like to see Mäkinen behind the wheel of a GR Yaris wrapped in this livery?
10) Audi Sport
When the Audi Quattro made its debut in 1980 at the Algarve Rally as a non-competitive course car, little did the world know what was to come. Sporting a simple red, white, and black color scheme, and driven by Hannu Mikkola, it set times that would have won him the event by almost 30 minutes. Its secret was four-wheel drive, and a year later, at the 1981 World Rally Championship, it took three series wins.
Audi didn't stop there, with the Quattro A1 helping Audi on its way to the manufacturer's championship in 1981, before Mikkola claimed the elusive drivers' title a year later in the A2. The year 1984 was to be Audi's crowning season, with the Quattro, now sporting a new yellow stripe with the arrival of HB Cigarettes sponsorship, storming to both the manufacturers' and drivers' title, this time with Stig Blomqvist behind the wheel. The quadruple-colored Quattro had made its mark in the history books, but that doesn't give you the excuse to add black/red/yellow highlights to the grille of your Q5. We see you...
11) BMW M
Question, Internet: What's the easiest way to enhance any car's performance? Add go-faster stripes, obviously—just ask BMW M. There's more to the tricolor M logo than just speed, and one that involves delving into the history books. Founded in 1972, BMW's sports division was meant to combine the company's racing activities under a single identity, with the unifying element a crisp color scheme.
According to BMW M itself: "Blue stands for BMW, red for motorsport, and violet for the unique combination of the two." And it wasn't long before the new color scheme made its racing debut on none other than the 3.0 CSL pictured above, arguably the coolest car to wear BMW M colors. Over the years, the design of the M logo and the M stripes has been carefully refined, with the color purple changing to a dark blue, for example, and the most recent update made in March 2020—it is now two-dimensional as opposed to three, and features four colors—light blue, dark blue, red, and a white M.
12) Jägermeister Porsche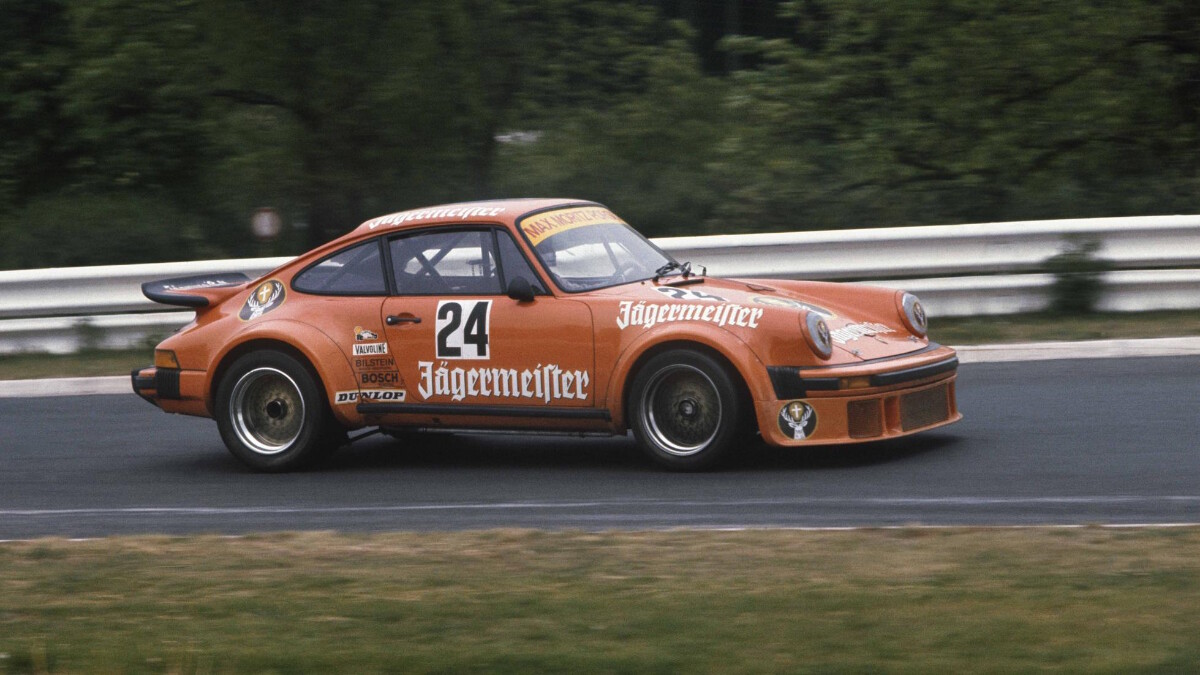 Max Moritz Racing opted to field a matching pair of Jägermeister-sponsored 934s in the 1976 European GT Championship, as pictured above, picking up a total of six podiums. Since then, Jägermeister's orange-themed livery has also adorned several other race cars, notably all manner of BMWs through the '70s and '80s including the 2002, the E21 and E30 3-Series, and the 3.0 CSL.
NOTE: This article first appeared on TopGear.com. Minor edits have been made.