1) BMW 507 (1955 to 1959)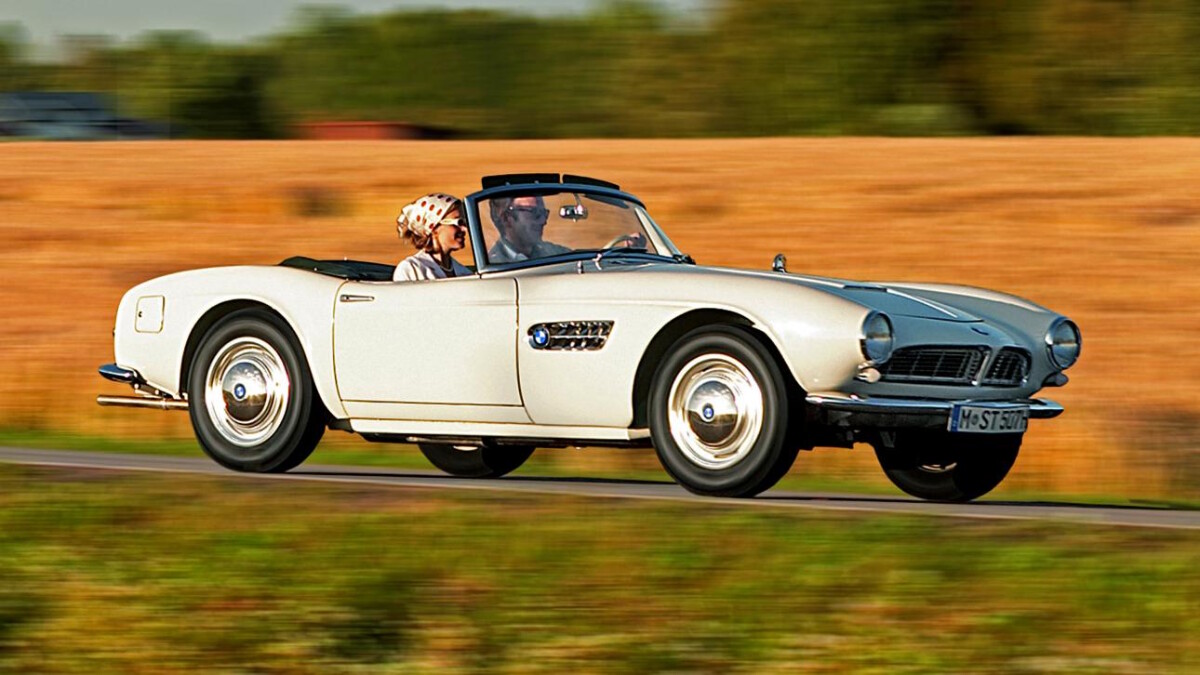 For decades, this was BMW's highest achievement. A superfast V8 two-seater, beautifully built. That package was gift-wrapped in a gorgeous body styled by Albrecht von Goertz. It came about because BMW wanted to make a splash in America, and the company envied Mercedes-Benz's success with the first SL. Trouble is, it was too expensive, so sales collapsed. It lost money, and BMW was deep in a financial hole, anyway, so it only made 252 units. But the car's influence was huge, not least on later BMWs including the Z3 and the Z8.
Continue reading below ↓
Recommended Videos
2) BMW 700/CS (1959 to 1965)
Either side of WWII, BMW was known for its expensive straight-six cars (small sales) and its bubble cars and other babies (small profit). The Michelotti-styled 700 was the last of the tiddlers. Its flat-twin BMW motorbike engine was in the rear, and it was the first BMW with a monocoque body. It came as a two-door sedan, coupe, and convertible, and sold by the bucketload. Hans Stuck and others won races in the 700. But after the Neue Klasse came along, BMW could see where the profit was, and gave up on small cars until the new Mini.
3) BMW 1500/1600/1800/2000 (1961 to 1972)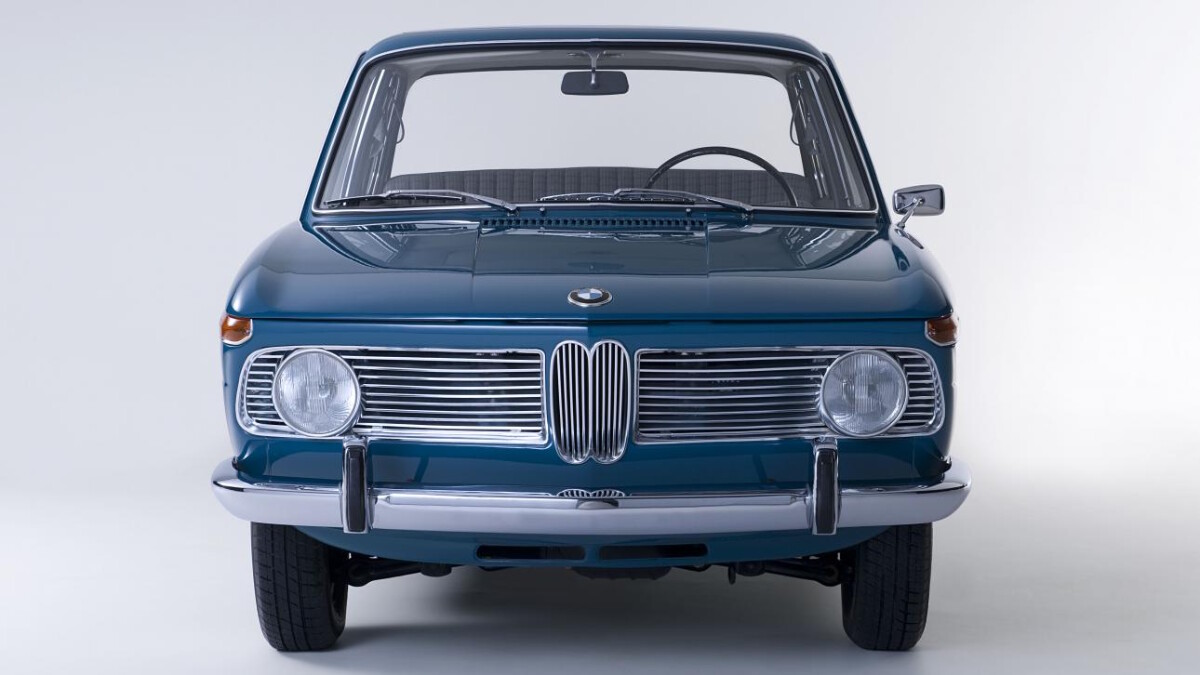 By the end of the '50s, BMW was losing money so fast, it looked like Mercedes-Benz would buy it. But it swerved the reaper and did an epic reboot with the 1500, a brilliant sporty sedan known to all as the Neue Klasse (New Class). The new four-cylinder M10 engine stayed in production until 1988, and its block was used in 1,500hp GP cars. There were also coupes, eventually stretched in the nose to make room for the straight-six, culminating in the CSL Batmobile. A shorter three-door version of the 1600/2000 spawned the 1602/2002, in effect daddy to the 3-Series.
4) BMW M1 (1978 to 1981)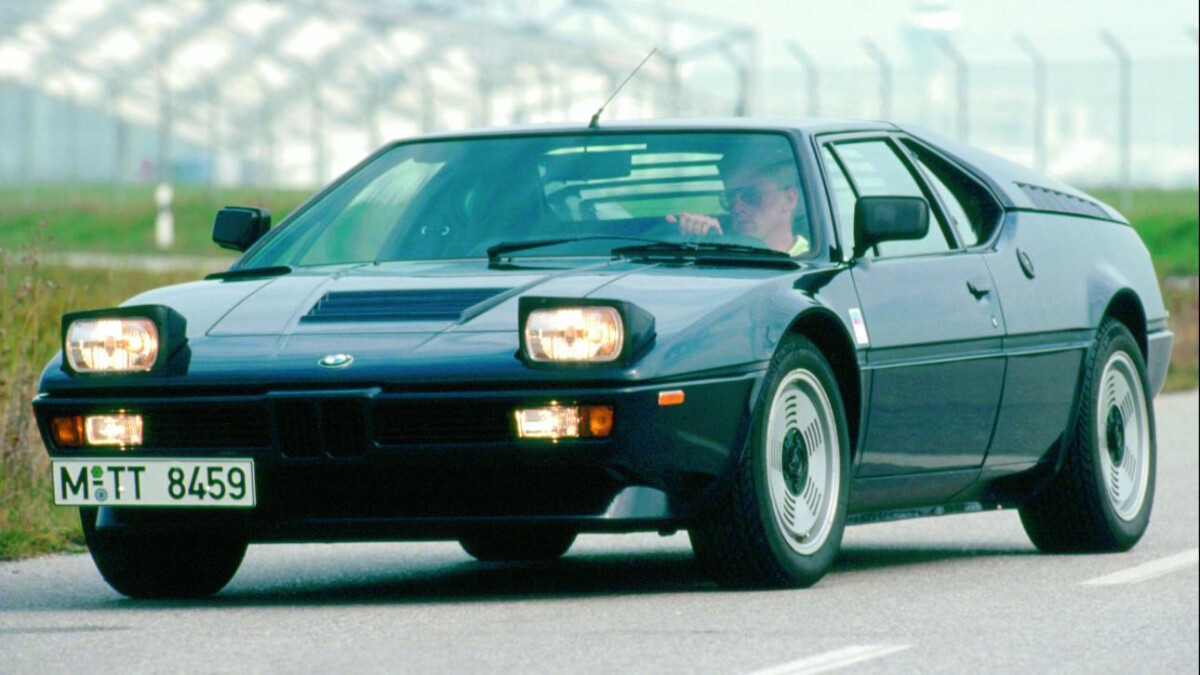 Conceived as a racer and also used as one, and a fitting home for the 24-valve BMW M straight-six. Giugiaro did the design, and even if it's not so batsh*t-crazy as Italian supercars, it has aged gracefully. Dallara worked on the unique chassis. It was supposed to have been built in Italy, too, by Lamborghini, but it hit financial rocks and BMW got friendly coachbuilder Bauer to do the job. It's a superbly developed, charismatic machine to drive. Sadly, no unique M cars have been made since. Until, even sadder, next year's huge XM crossover.
5) E30 BMW M3 (1986 to 1991)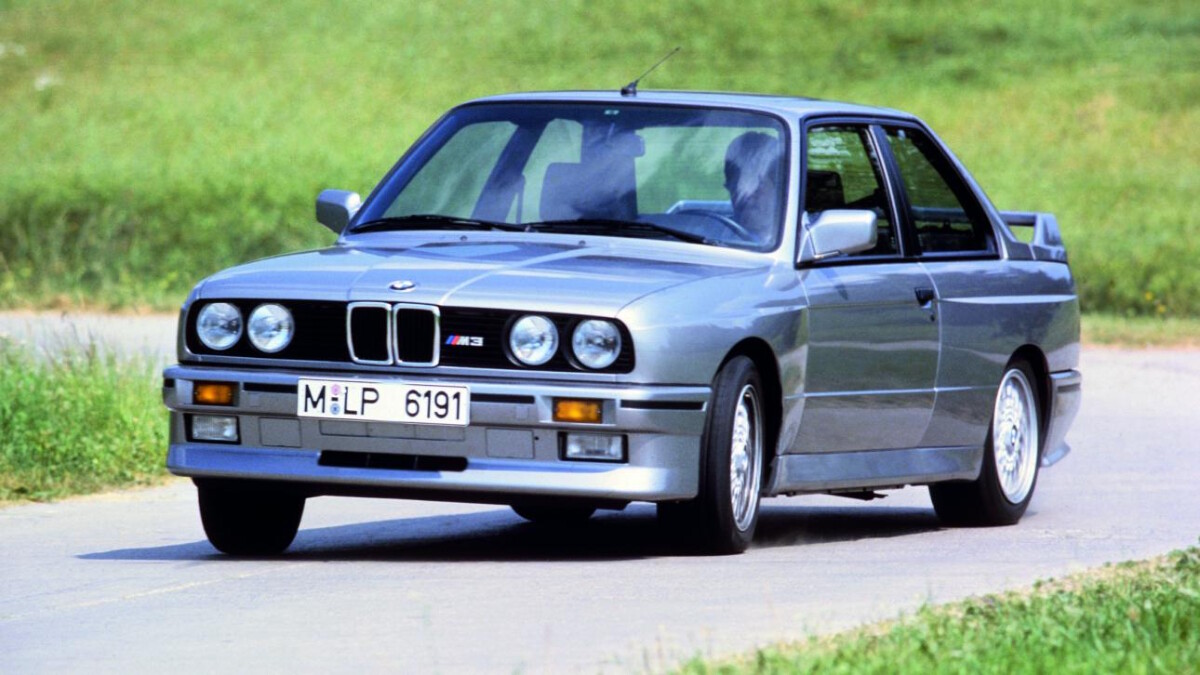 How to pick the greatest generation M3? We'll argue it's the original and best. For a start, it's a real homologation special, and one of the most successful sedan racers ever. Special is exactly how the road version always felt: a captivating mix of power and poise and purpose. The chassis communicates with you exquisitely, and the S14 engine, a 16-valve derivative of the M10, was rev-happy as you like. The body was special as well, with wide arches, and a tilted-up rear screen and a raised tail to improve aero.
6) E36 BMW 3-Series (1990 to 2000)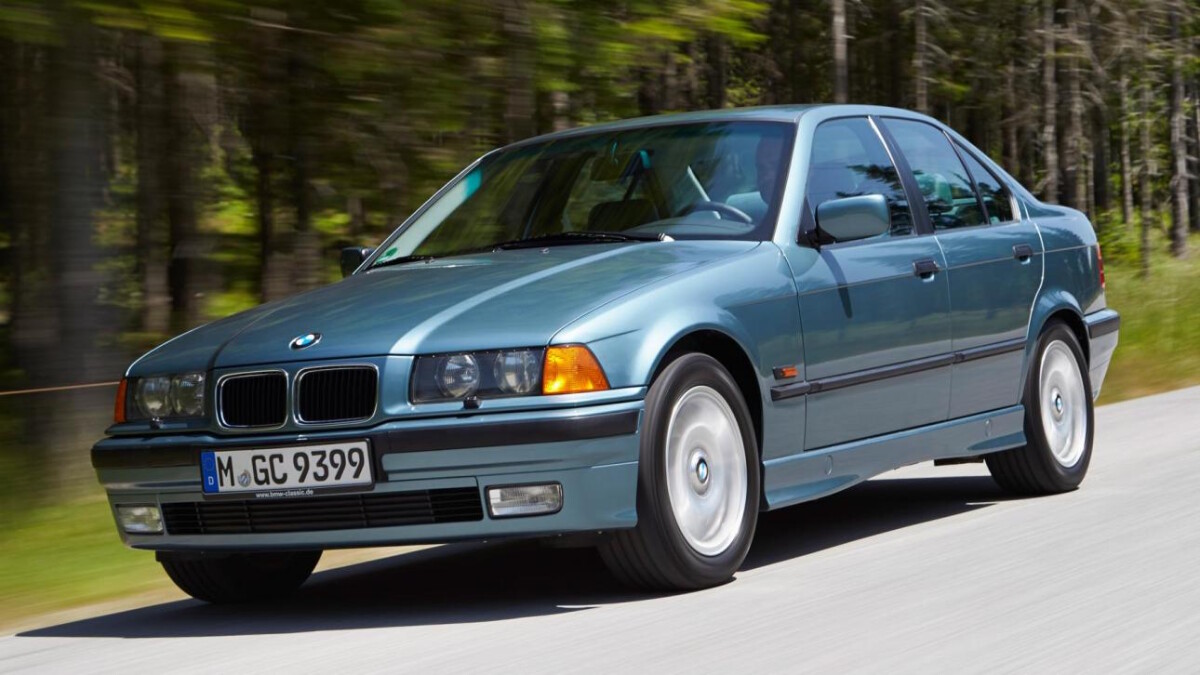 A really radical shift from the boxy first 3-Series, the E36 wore a new face that took some getting used to, especially with the early gray bumpers. The driving was perfect from the start, and put the 3 on the track it still traces. An all-new rear suspension gave it brilliant manners. Had straight-sixes from the 320i upward, and the awesome S50 in the more road-focused M3, too. Came as Sedan, Coupe, Touring, Cabrio, and M. (We're not mentioning the to-be-avoided Compact, which had the old E30 chassis.)
7) E53 BMW X5 (1999 to 2006)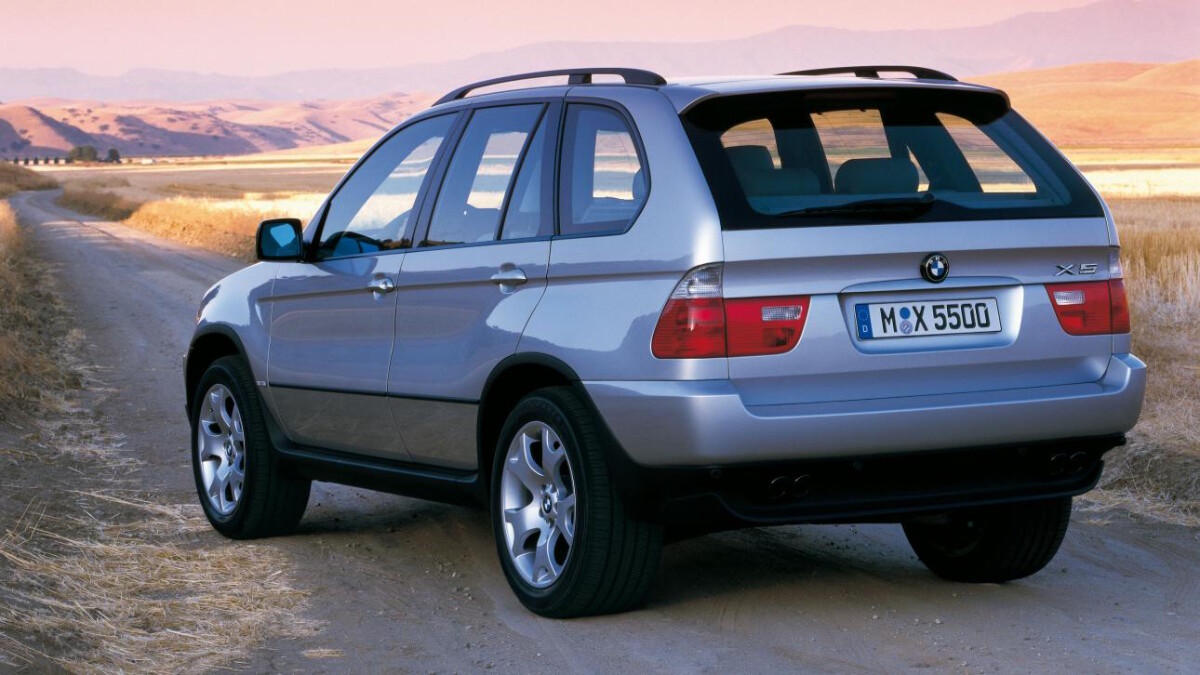 Absolutely no doubt about it, the X5 was the world's first SUV that drove anything like a car (the Mercedes-Benz M-Class was launched first, but couldn't claim that). It didn't need to climb mountains, because BMW owned Range Rover at the time. It made BMW a global company, being made in the US and launching with a V8. Straight-six versions came to Europe in the following year, and fine diesels, too. Every premium carmaker makes crossovers now, and they all owe so much to this.
8) E60 BMW M5 (2005 to 2010)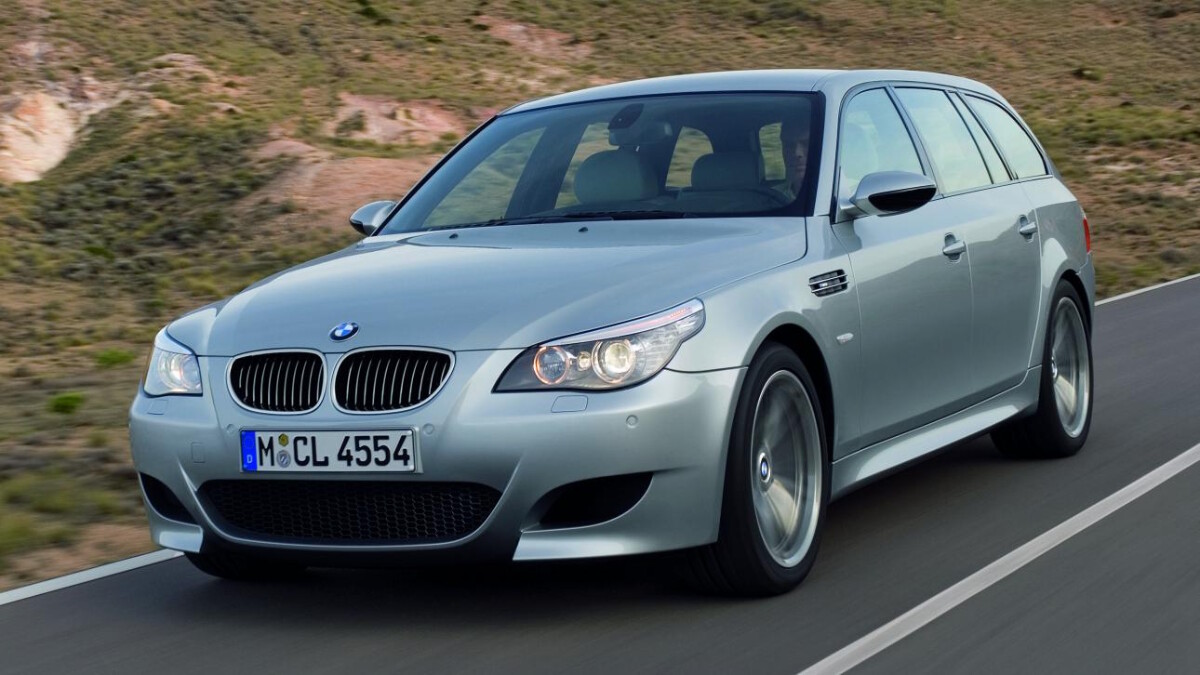 Okay, the E60 was probably the worst 5-Series—awks Bangle-ized styling, strange active steering, clunky early iDrive. But it spawned the most awesome M5 of all. It had a naturally aspirated V10. Yes, an engine with some traumatic maintenance issues, and planet-troubling thirst, linked to a clunky single-clutch paddle-shift. But, y'know, a V10. Rev its 1,000 components to 8,250rpm and your brain smolders. The chassis and the steering were also things of wonder. Oh yeah, and they did a wagon.
9) BMW i3 (2013 to present)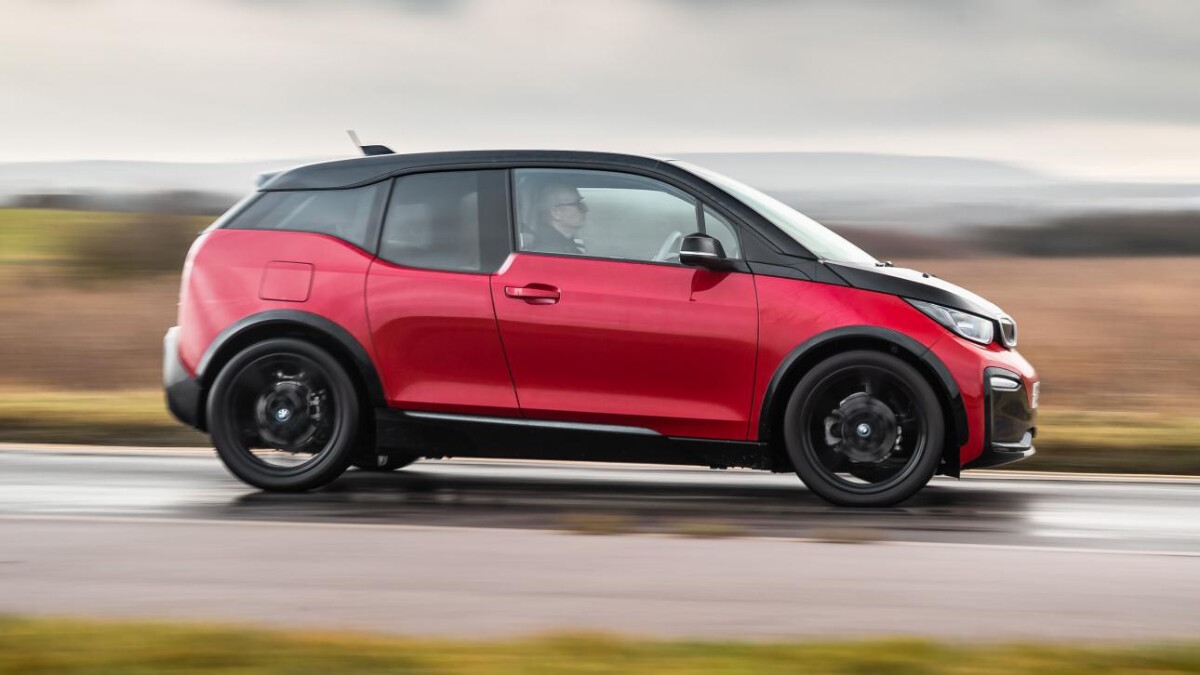 A super-thoughtful approach to EVs. Instead of relying on a big battery and all the weight that entails, the i3 cut mass with a carbon-fiber body and an aluminum chassis, in a low-drag body. Inside, it's beautifully simple. Early versions could be had with a range-extending petrol generator, but the fuel tank was too small. Today's versions have a 275km e-range but it'd go much further if BMW used its latest battery and e-drive tech. Instead, development is stopping and we'll get the boring but cheaper-to-make iX1.
10) BMW M2 (2015 to 2021)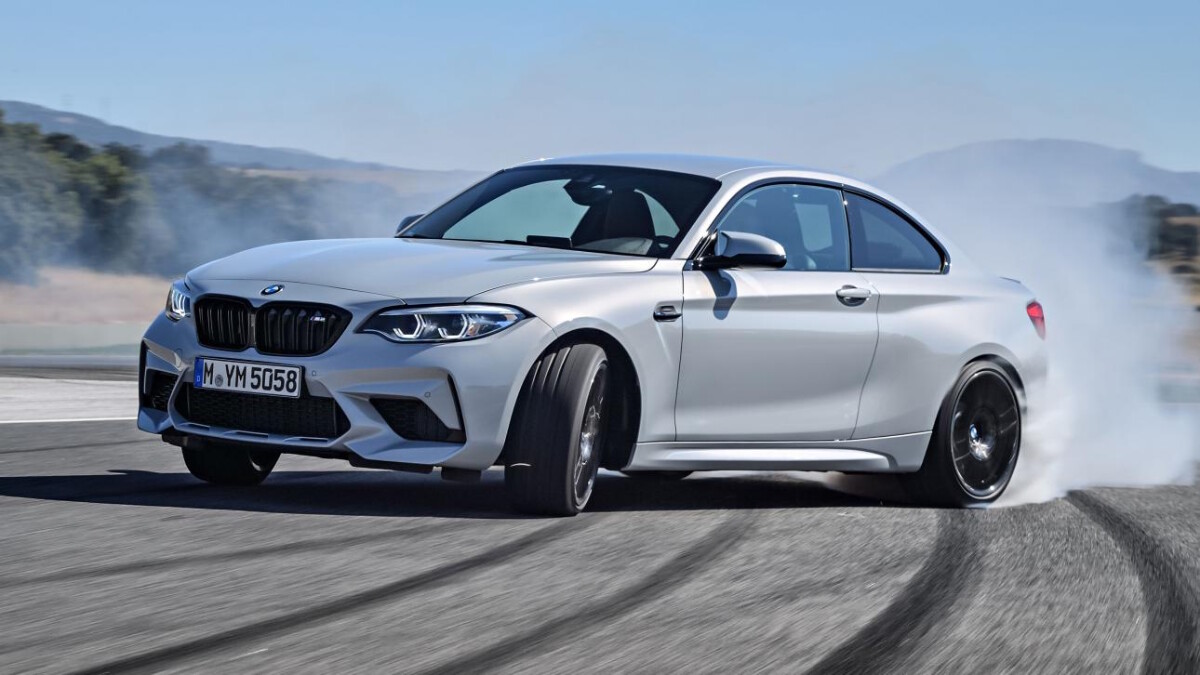 This of course is what everybody really means by the three letters BMW. Heaps of smooth straight-six power, a manual 'box, and rear drive. Keeping it old-school, even if executed with much modern tech. The M2 Competition remained the purest, most connected-feeling road-going BMW of our era, while other M cars migrated to 4WD to keep a lid on their insane power. Not too big, not too powerful, surprisingly civilized, but just a riot when the traffic clears.
NOTE: This article first appeared on TopGear.com. Minor edits have been made.
Top Gear Philippines is now on Quento! Click here to download the app and enjoy more articles and videos from Top Gear Philippines and your favorite websites.