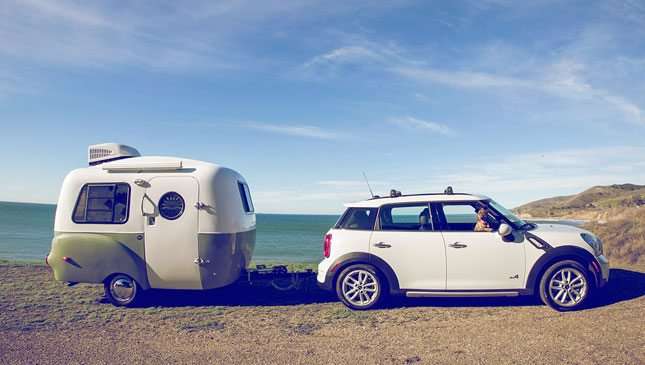 Camping, in all its forms, is a great way to escape the bustle of the city and get in touch with the wonders of Mother Nature. You can swim, hike, ride bikes, drive off-road—do your best Bear Grylls impersonation, basically.
If you plan to go all out on a camping trip, though, you will probably need a big enough car to stow all of your equipment. Your tent alone, for example, would already take up quite a bit of space. This is especally true if you're bringing your family along.
Now, an American company has come up with a trailer that will solve all your stowage and sleeping needs while you're outdoors.
Continue reading below ↓
Recommended Videos
This nifty trailer is called the HC1 and it's made by a start-up called Happier Camper. This accessory was inspired by the founder's love for vintage trailers. It clips on to most towing accessories and weighs just 499kgs. Its outer shell is made entirely from double-hull insulated fiberglass. Inside, it's got 3.9sqm of walkable floor space and its electronics are solar-powered. With an inside height of 6'1", it's tall enough for most Pinoys to stand in.
The best part about the HC1, though, is its flexibility. Its Adaptiv interior system is customizable depending on your needs. As you can see in the photos, it can be used to store heavy loads, as a living space complete with a sink and stovetop, and even as a place to sleep for up to five people. You can also fit additional extras like a small air-conditioner or a loading ramp. There are lots of arrangements outlined in the brochure to suit whatever kind of camping trip you want to have.
The base HC1 sells for $16,950 (P838,600) in the US, more if you want some of the many optional extras. It's like buying another car just for camping, basically. Any weekend warriors interested in getting one?