According to the "Vienna Convention on Road Traffic" in 1968, "all road signs, traffic light signals and road markings installed in their territory shall form a coherent system and shall be designed and placed in such a way as to be easily recognizable."
Now, we looked for the exact measurements that make a traffic sign easily recognizable. Found some for Canada, in which a typical "no parking" sign, for instance, measures 30cm wide by 45cm tall. We believe these dimensions are more or less internationally acknowledged--except perhaps here in the Philippines, where road signs don't seem to have a fixed set of standards. In fact, we even invent our own colors, usually depending on the political hues associated with the powers-that-be.
Anyway, we were able to gather five photos that show traffic signs in the Philippines may not be huge enough to be easily recognizable, because motorists and pedestrians seem to miss them all the time. Either that or cataract is alarmingly spreading among us without our knowledge.
Check out the photos below and see what we mean. We're sure you'll agree with us that TRAFFIC SIGNS IN THE PHILIPPINES AREN'T BIG ENOUGH.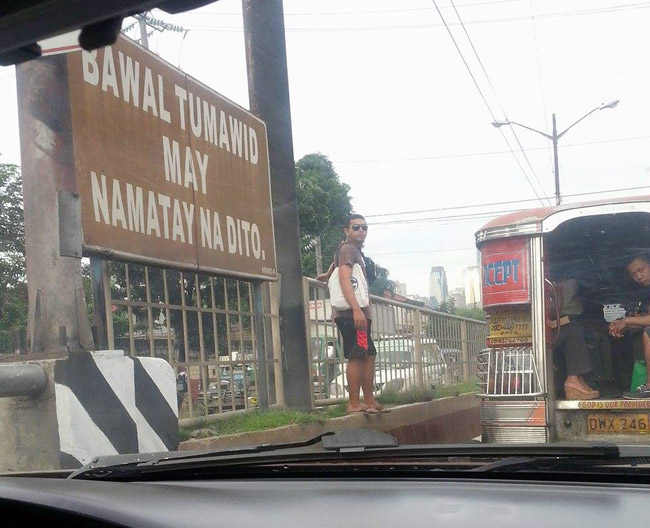 (Photo from Anthony Alfonso)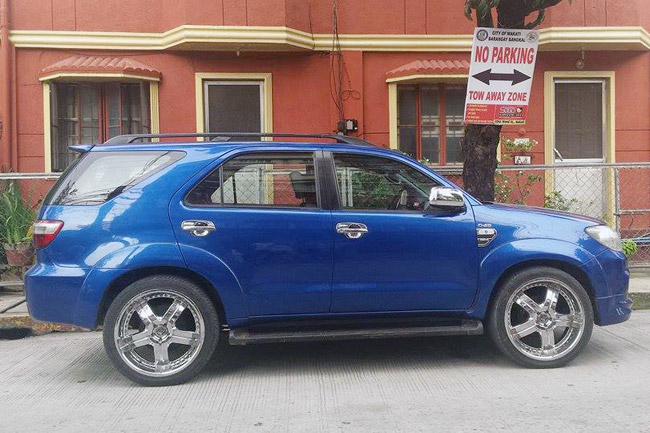 (Photo from Billy Cancio Clavio)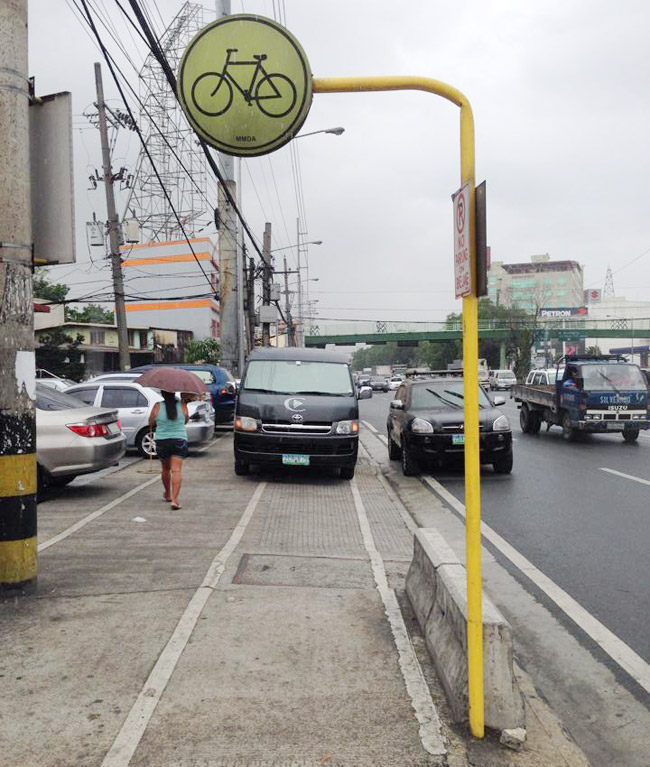 (Photo from Nino Airis Villasor)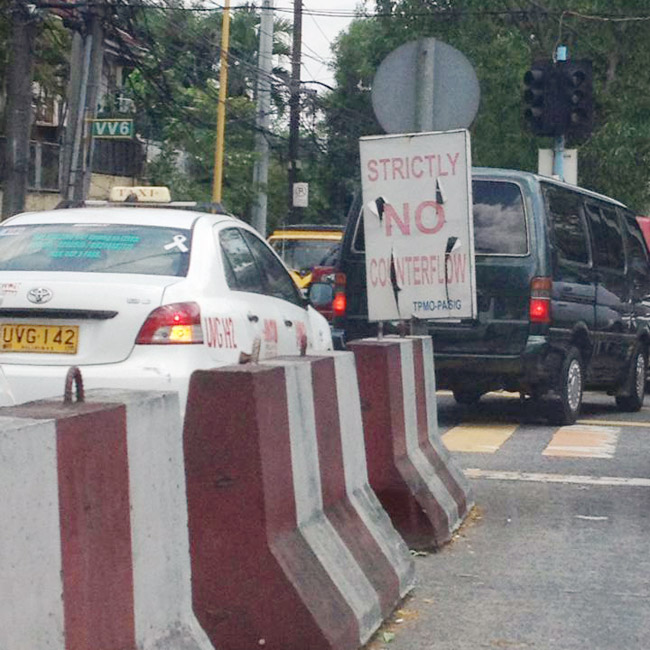 (Photo from Pax Manalang)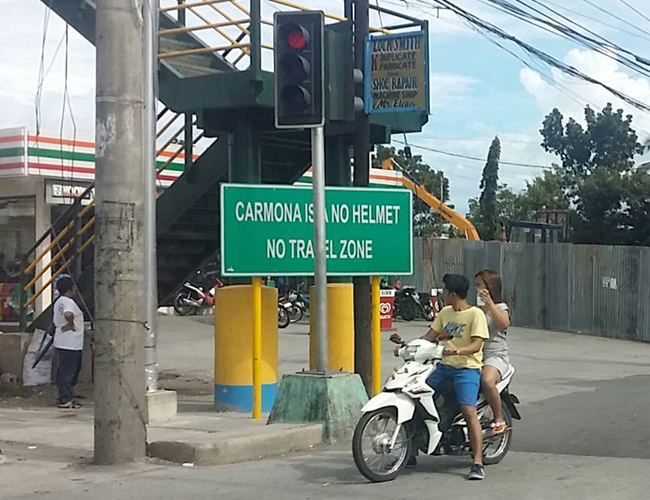 (Photo from Randy Garcia)