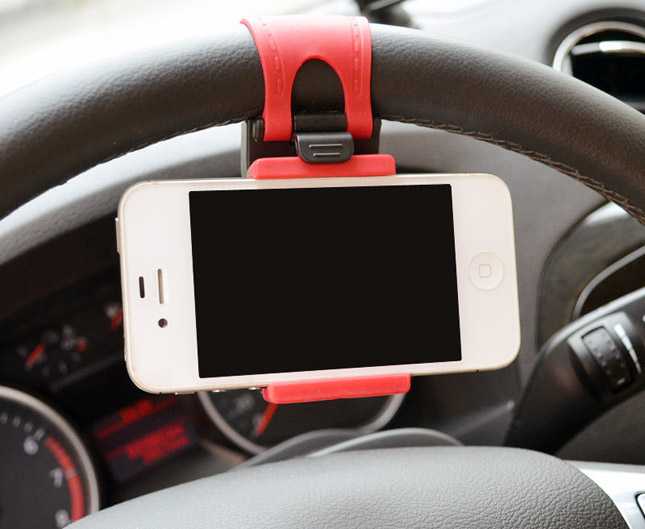 The Internet is a treasure trove of stuff you would never have imagined, like steps for your dog to walk up on to get on the couch. Recently, we found a product being sold through a local online store that's a slap in the face of road safety.
On StreetDeal.ph, we found the "car steering wheel phone-holder" being sold for just P199. Available in either black or red, the contraption attaches to the rim of the steering wheel and, through its adjustable clip, holds your phone in a horizontal orientation.
"In this way, you'll keep both hands on the wheel while driving without worrying about missing any important calls or messages," the online seller proudly points out.
While a law has yet to be passed nationwide banning the use of a mobile phone while driving, certain local governments like Makati City have already passed a similar ordinance with first-time offenders being fined P500 and repeat offenders getting fined P3,000 (or imprisonment).
In addition, this "accessory" serves as a hindrance when you're executing a U-turn since its placement on the steering wheel most certainly means it will get in the way of your use of the tiller, particularly if you've got thick fingers.
Of course, we don't have to mention that the product not only hinders your view of the gauge cluster, but its location also forces you to look down and away from the road ahead.
Guys, for the love of cars and driving, please do not buy this moronic product.