What's Honda, and when did it start making cars?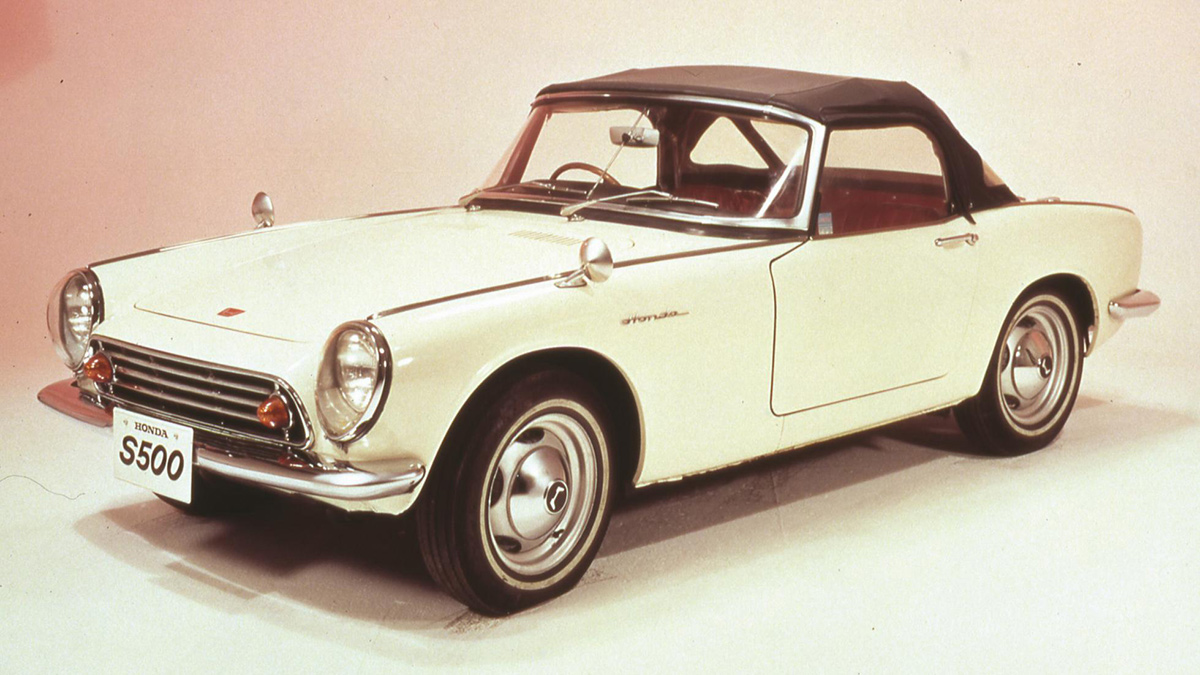 Honda is the world's largest motorcycle manufacturer. But it does cars too, obviously. Also quad-bikes, lawnmowers, outboard motors, power tools, generators, humanoid robots, and jet aircraft among many other things.
Founded as the 'Honda Technical Research Institute' by Soichiro Honda in 1946, using the proceeds from the sale of his previous company to Toyota, the company started out retro-fitting surplus generator motors to bicycles.
Then in 1948, it became the 'Honda Motor Co'—the name by which we know it today—and soon began making proper motorcycles using engines and chassis it had developed in-house. By 1955 Honda was the largest motorcycle manufacturer in Japan.
Continue reading below ↓
Recommended Videos
The company's first cars arrived in 1963. First came the T360, a little pick-up truck so named for its mid-mounted 356cc motorcycle engine that made just 30hp at an astonishing 8,500rpm. The tiny but gorgeous and very clever S500 roadster, Honda's first passenger car, followed a couple of months later with a 531cc inline-four, a 9,500rpm red-line and chain-drive.
Where are Hondas built, and how many does it build a year?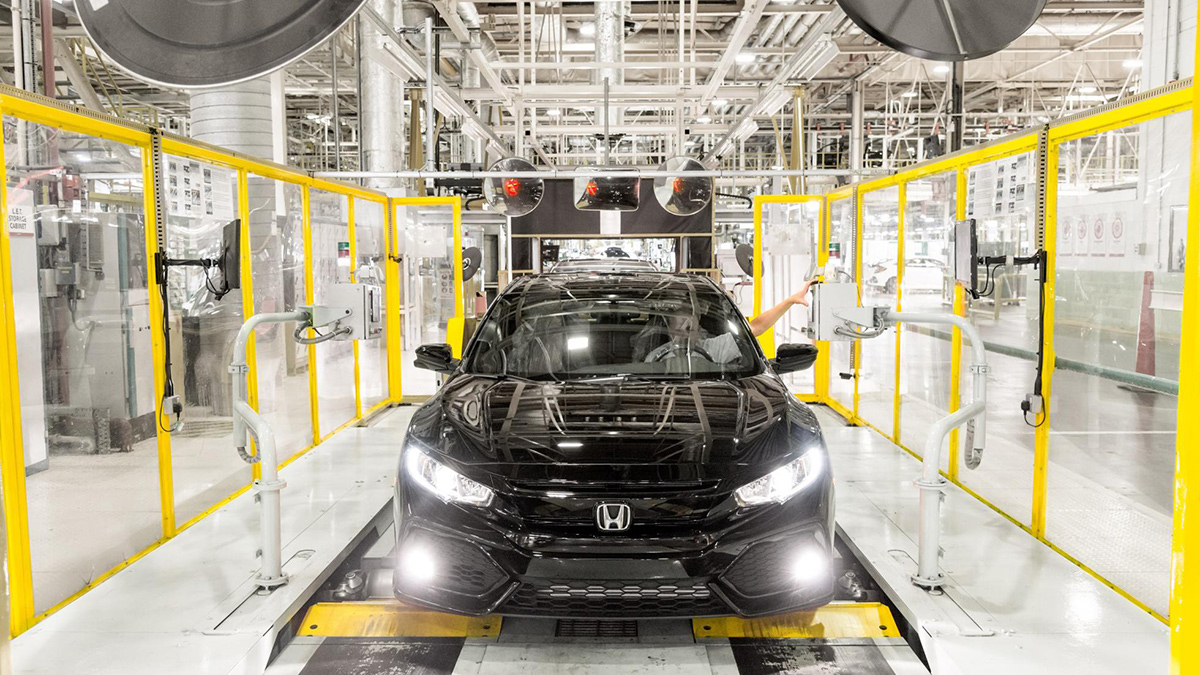 Honda sold a whopping 29.83 million things in the 2019-20 financial year. And 4.85 million of those things were cars, over 19 million were motorcycles and the rest were what it calls "power products" (lawnmowers, generators, outboard motors, water pumps, leaf blowers…the list goes on). Of course, it has factories all over the world—Japan, China, USA, Canada, India, Mexico, Brazil, and more besides. Sadly Honda's factory in Swindon, England, is about to be decommissioned and sold. Honda built its 100 millionth car in 2016, two years after it built its 300 millionth motorcycle.
What cars does Honda build?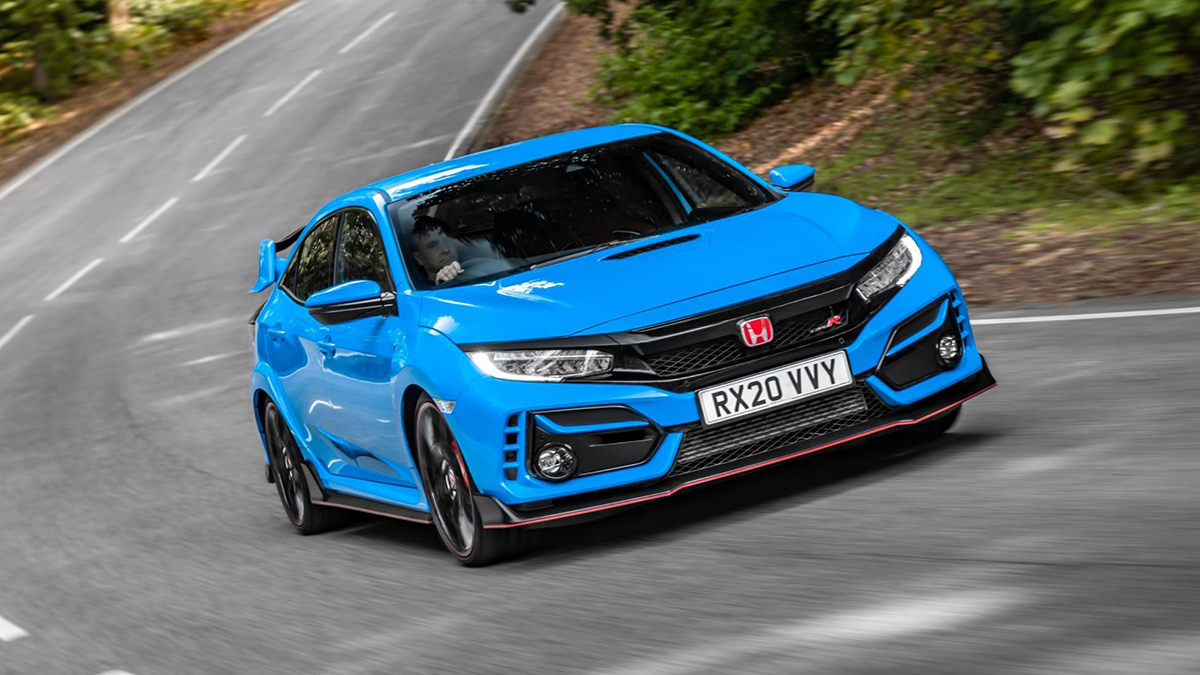 First, there are the SUVs and crossovers—the popular CR-V and the smaller HR-V. The Jazz hatchback is cleverly engineered and hugely versatile for such a small car, and the ubiquitous Civic is a solid family hatchback. The Civic Type R, though, is among the very best hot hatchbacks money can buy.
Honda's first mass-produced EV, called simply the Honda e, was launched last year. Yes it's flawed—it's relatively expensive, impractical and doesn't go very far on a charge—but brilliantly cool, fun, charming and feels exceptionally well screwed together. A former Top Gear Award-winner, and still one of our favorite EVs.
Also available but rarely seen in the UK is Honda's flagship—the mighty NSX supercar. With 573hp from its 3.5-liter V6 and three e-motors, the NSX has a 307kph top speed and sub-three second 0-60mph time. Objectively a rival for something like the Audi R8, it's a hugely clever car. A different take on the supercar, and quite appealing as a result.
What's the fastest Honda ever built?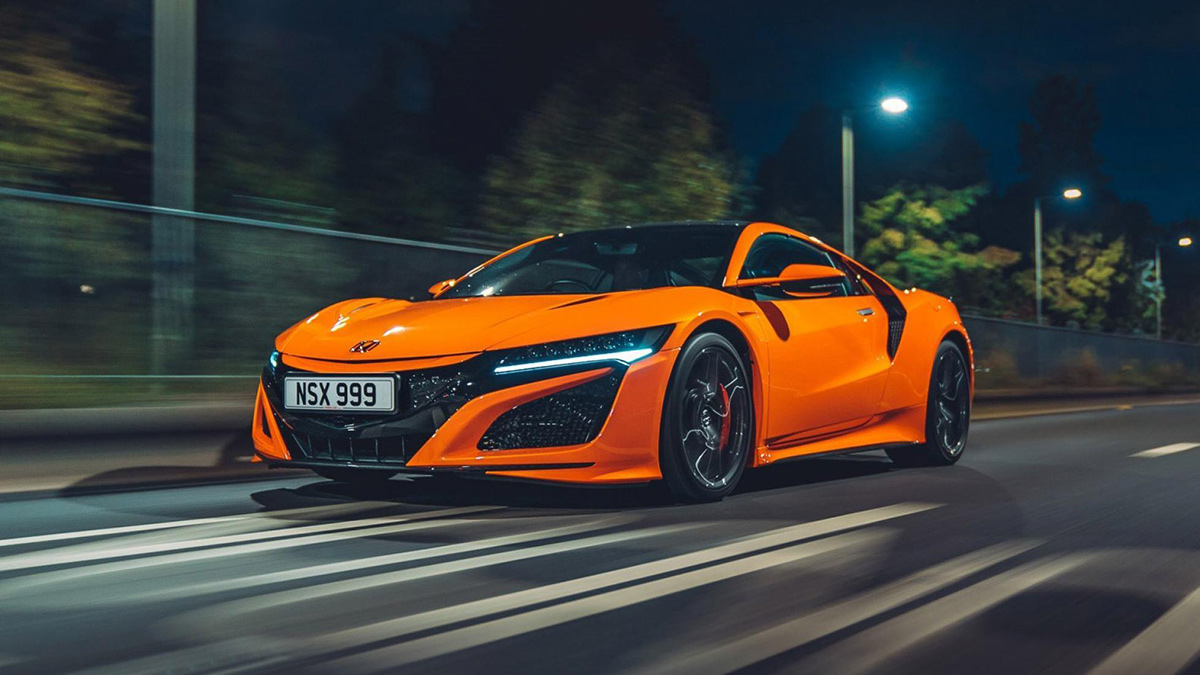 Honda makes tremendous drivers' cars, and quite rightly straight-line speed has never been of massive concern to them. Nevertheless, today's NSX supercar is hugely quick—its 3.5-liter V6 is allied to no fewer than three electric motors for a combined 573hp. Honda claims a 307kph top speed and 0-60mph in 2.9 seconds. It's the quickest road-going Honda ever.
But of course, Honda has a rich motorsport history. It's had various stints in Formula 1 as both an engine supplier and constructor (it was much more successful as the former than the latter), so its 'fastest ever' car is probably an F1 car of some description, be it one with a Honda engine (this year's Red Bull, the McLaren that won 15 out of 16 races in 1988) or with a Honda badge (the last one was 2008's RA108).
What's been Honda's best moment?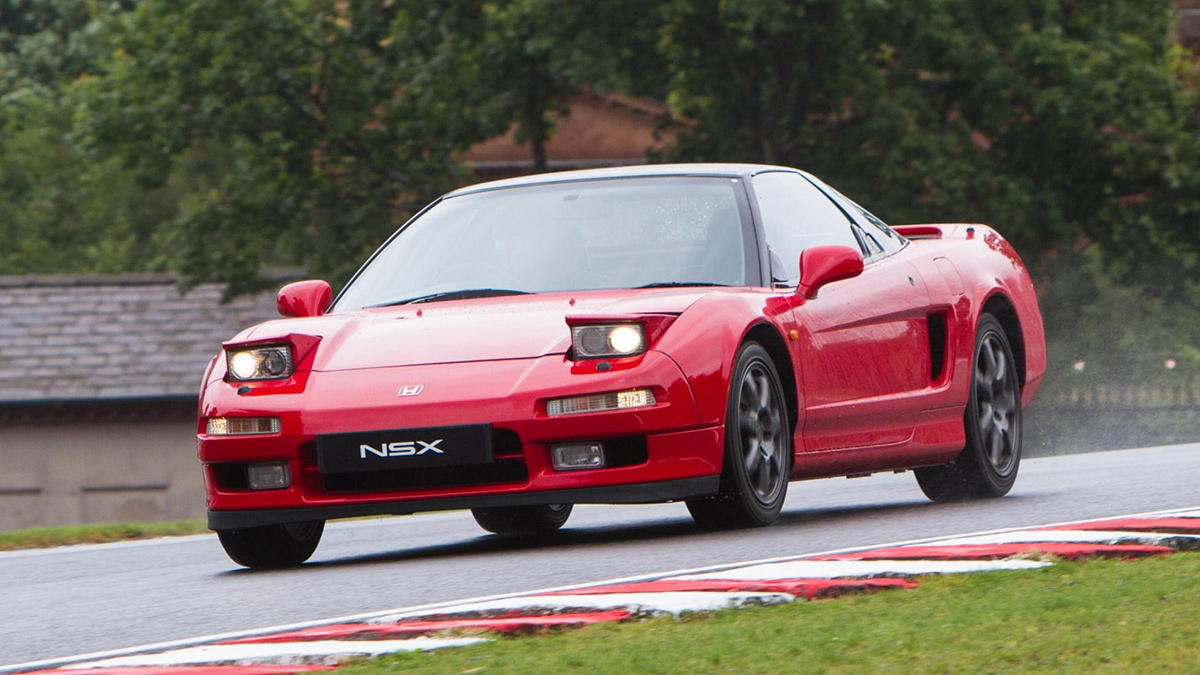 As far as cars go, it's got to be the first-gen NSX. The mid-engined supercar developed with input from none other than Ayrton Senna, which was so good it lasted from 1990 right through to 2005 with minimal changes along the way. It was rated especially highly by the great Gordon Murray, who had one as his daily driver when he was developing the McLaren F1 and drew inspiration from the Honda's ride and handling and general usability. A landmark car.
You can't ignore Honda's record as an engine supplier, either. Though Honda had its own F1 team from 1964 to 1968, and then again from 2006 to 2008, it had more success as a supplier of engines to other teams, most famously Williams and McLaren. It's had its ups and downs, but through the years Honda engines have won over 70 F1 races, six constructors' and five drivers' championships.
Honda is also hugely successful in IndyCar—for years it was the series' sole engine supplier. Between 2006 and 2011 98 drivers covered 1,912,505km of practice, qualifying and racing with only six race-day engine failures. Not one engine failed during the entire 2008, 2010, and 2011 season of racing.
Leaving cars for a minute, you could argue Honda put the world on wheels as much as Ford did with the Model T. The Super Cub motorcycle has been in production since 1958 (but frequently updated, of course) and is the best-selling motorized vehicle of all time. Over 100million have been produced to date.
What's been Honda's worst moment?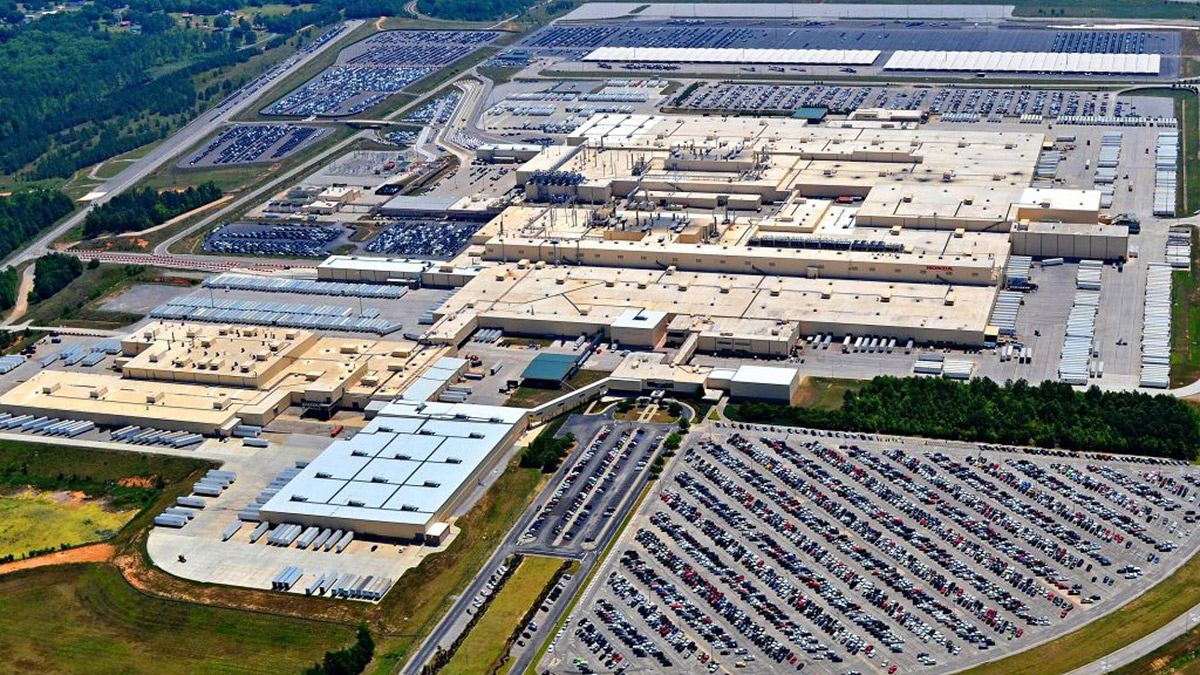 Back in 2015 the USA fined Honda a massive $70 million (P3.3 billion) "for failing to report deaths, injuries, and certain warranty claims to the federal government," after Honda "failed to submit early warning reports (EWR reports) identifying potential or actual safety issues" to the National Highway Traffic Safety Administration (NHTSA).
Just last year the company reached an $85 million (P4 billion) settlement with various US states after an investigation into Takata-made airbag inflators, which saw tens of millions of cars worldwide from 19 different manufacturers recalled. Honda was one of the 19 manufacturers to have fitted its cars with defective inflators, which have been linked to over 20 deaths and many more injuries.
What's been Honda's most surprising moment?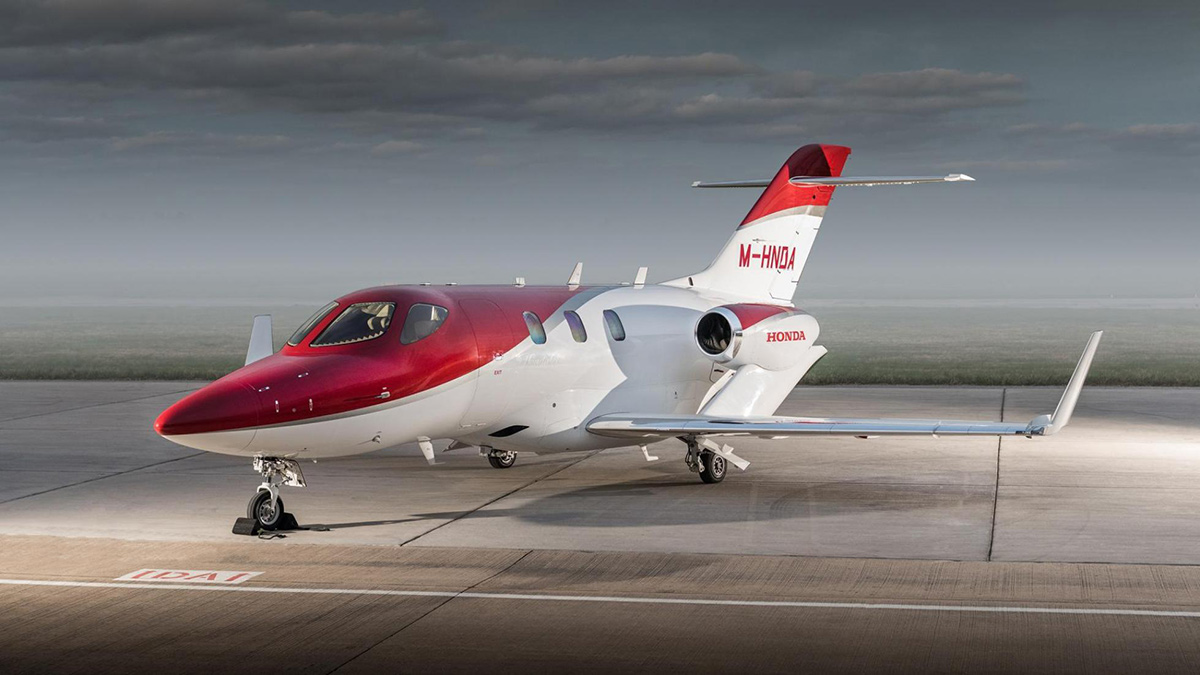 Forget the NSX, this is actually the most expensive Honda.
Honda will give pretty much anything a go, but most people were still surprised when in 2005 it announced it was building a small private jet. But the HondaJet was actually a long time coming, with its development dating back to secret research and development projects in the mid-'80s. Honda pursued the project seriously from 1997 and eventually delivered its first aircraft to customers in late-2015.
Costing over £4 million each (P268 million), the HondaJet is a very clever piece of kit. Instead of on the fuselage, its engines are mounted on pylons that extend upwards from the wings. This increases cabin space and improves aerodynamic efficiency, which in turn means the HondaJet can fly faster and higher than similar jets while using less fuel. It's properly cutting-edge.
What's the best concept Honda built?
Honda's built a few noteworthy concepts over the years. For us, four stand out.
In 2003, the HSC Concept arrived as the first-gen NSX was nearing the end of its 15-year life. It was an obvious successor—a two-seater sports car with a mid-mounted 3.5-liter naturally-aspirated engine and compact dimensions. But when the first-gen NSX eventually snuffed it in 2005, no successor was immediately forthcoming.
Honda had plainly decided against production-izing the HSC, and instead set about developing a front-engined V10 NSX. It was shown off in 2007 as the Acura Advanced Sports Car Concept and apparently developed pretty extensively. There are videos of it on YouTube pounding around the Nürburgring. But alas, that project was canned amid the worldwide financial crisis, and the NSX wasn't replaced until 2016 with the mid-engined hybrid supercar that's still with us.
The Honda Urban EV Concept from 2017 was a triumph and eventually made production as the Honda e. In much the same vein, the Sports EV Concept was revealed just a few months later. It's yet to make production—our fingers are firmly crossed that it does.
Tell me an interesting fact about Honda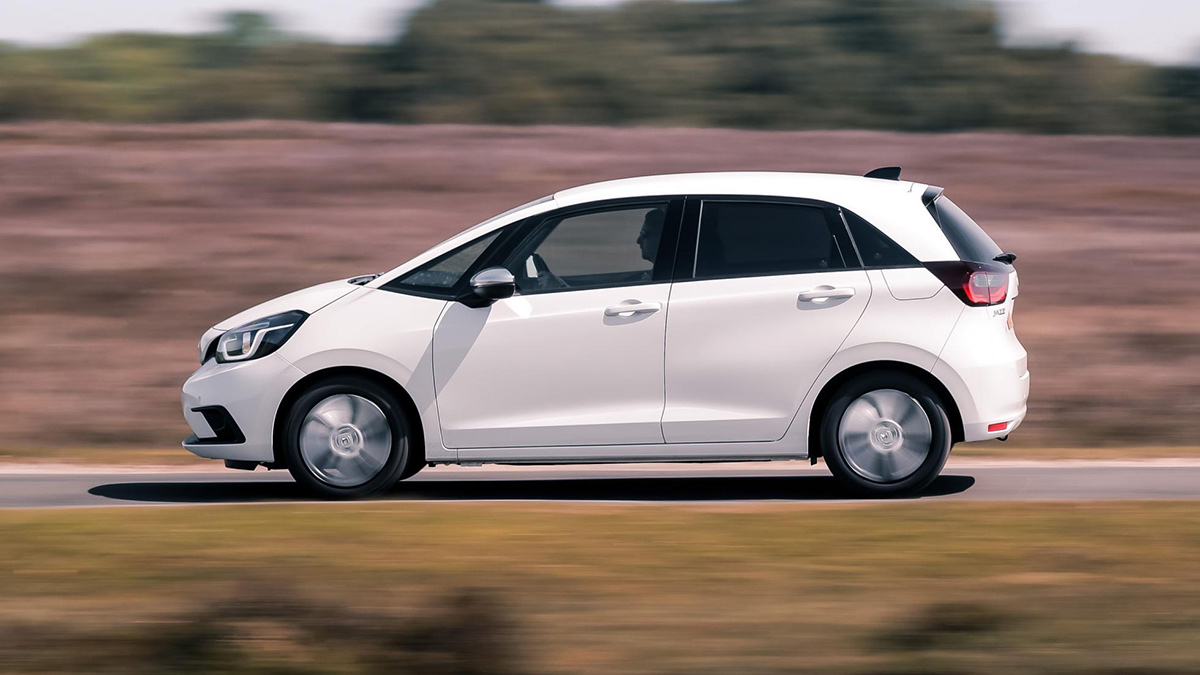 Back in 2005 the Associated Press reported that since 1986, Honda had been exporting soybeans from the US to Japan. The soybeans were sent to Japan in containers that arrived in the US carrying car parts, so Honda wouldn't have to ship them back empty. In 2004 Honda allegedly made $10 million (P477 million) doing this. But are they still doing it? We've asked the question…
NOTE: This article first appeared on TopGear.com. Minor edits have been made.
Top Gear Philippines is now on Quento! Click here to download the app and enjoy more articles and videos from Top Gear Philippines and your favorite websites.