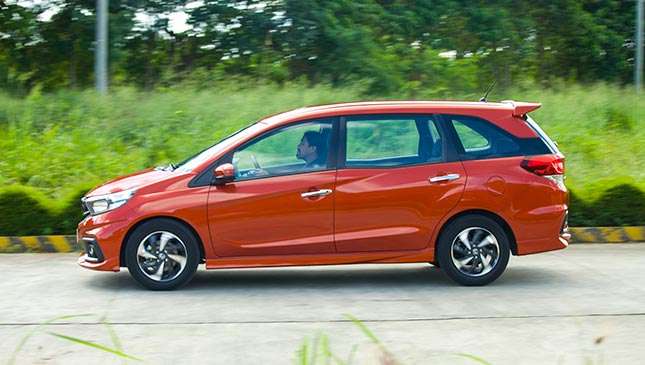 To say that the Honda Mobilio--one of the more popular MPV offerings in the Philippines--is going to have its work cut out for it this year might be an understatement. Because aside from usual suspects like the Toyota Avanza and Suzuki Ertiga, it'll be competing with two new highly hyped arrivals.
We're of course talking about the Toyota Rush and Mitsubishi Xpander, two models that you probably know are sort of a big deal. Now some will say that the Mobilio isn't even in the same segment, that it isn't a 'subcompact SUV.' But with seven seats, city-friendly dimensions and sub-P1 million price tags, the two taller ones will definitely try and take a bite out of local MPV pie.
Continue reading below ↓
Recommended Videos
Thankfully for Honda, what the Mobilio lacks in ride height it makes up for in other ways. And overall, the vehicle should be equipped well enough to weather the storm.
The Mobilio might not be brand-new, but it did undergo a major refresh in 2017. The Japanese MPV's RS variant looks impressively sporty, with a much angrier face replacing the old one's humble, bug-eyed look, and athletic design components like a spoiler out back and an eye-catching orange finish. If we're talking aesthetics, this isn't just your average everyday mom mobile.
Plus, it's still as practical as ever. The Honda Jazz revolutionized the car scene with its folding seats and incredibly flexible interior setup. This is something that carries over to the Mobilio. The cabin is still relatively spacious, and the two extra seats in the rear only add to the Mobilio's sensible appeal. The 1.5-liter gasoline is more than capable and relatively efficient, too, and this MPV handles more nimbly than its length will suggest.
Overall, if you're on the hunt for a seven-seater, the Mobilio is still well worth checking out. It looks good, remains practical, and is competitively priced (save for the RS variant, all models are sub-P1 million). Is this Japanese MPV near the top of your shortlist this 2018?