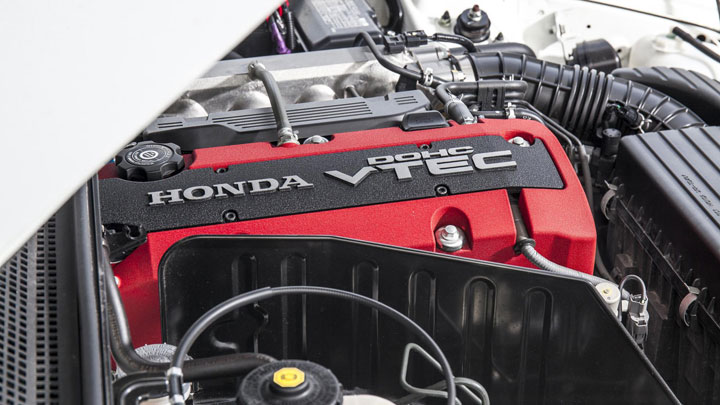 Low-down performance is not the S2000's strong suit. Below 6,000rpm, its engine barely feels like it belongs in a sports car, and until you reach that figure, the revs do not build quickly. But keep your foot in, and as the digital dial passes six, all hell breaks loose, as the wee Honda aggressively and intoxicatingly screams to its near-9,000rpm redline.
You rev. You rev a bit more. You rev until you think pistons are going to burst through the hood, before grabbing the next gear via the utterly, utterly superb manual shift. One of the best ever. Perhaps the best.
Performance is certainly hard-won in an S2000. But it's all the more rewarding because of it. And when you've put so much effort into untapping its potential, you're loathe to lose it, so you try to keep the car in its sweet spot and the engine in its upper reaches.
It's an enthralling, consuming process. If you're accustomed to modern, turbocharged sports cars, this will take some serious recalibration of your brain. But once the attitude clicks, you'll regularly hunt the VTEC's cam profile change where the S2000 turns from sensible to sublime.
As you maintain momentum to keep the engine singing, you appreciate the car's balance—the engine is tucked right back behind the front axle, for perfect 50:50 weight distribution—and how wonderful each of its controls feel.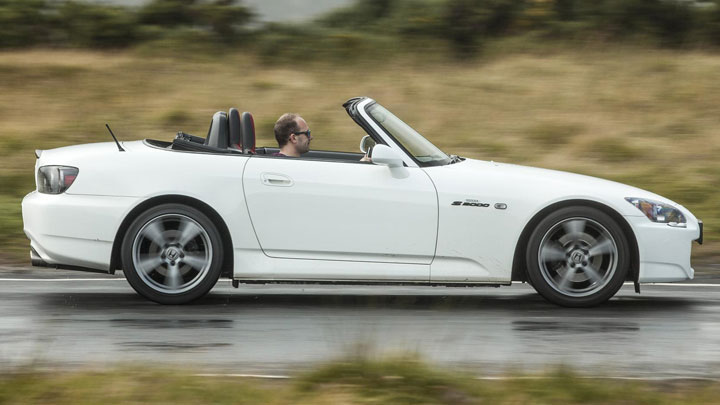 With one major caveat: the S2000 Edition 100, driven here, signaled the end of production. As such, it came with all of the subtle chassis tweaks Honda introduced over the car's life. As well as stability control, something which only became optional in 2006, and standard two years later. There were three seasons in one day for our photoshoot, and this particular car felt surefooted throughout.
Early S2000s, though, are infamously twitchy, particularly in the wet. The good news is those facelift tweaks centred around setup, not componentry, so S2000 specialists can adjust the suspension of earlier cars to match their younger relations. Bigger wheels and better tires are tweaks you can also make to suit your own tastes.
Either way, it's a fantastic car to hone your own skills in. To operate its drivetrain as smoothly as possible, you want to get your pedal inputs just right, and the S2000 is massively appreciative of a blip on downchanges, especially when you're dropping down a gear to get into that 6,000rpm-plus powerband.
Throughout its life, critical acclaim wasn't consistent for the S2000. It did face competition from the Porsche Boxster and Lotus Elise, among others, but its highly strung driving experience was never going to please everyone. With advance knowledge of how en masse sports car makers would turn to turbocharging, though, would the S2000 have been celebrated more? We suspect so.
That cabin though
It's a wee car, and even if you're wee yourself, it might feel like a bit of a squeeze, particularly as the driving position is unexpectedly high and there's no adjustment in the steering wheel. Test driving a used performance car is a must for various reasons, but making sure you're happy with the seating position is one to pop on the list here. The trunk is impressively sized for a roadster, but it's worth checking it'll match your needs, too.
Whichever vintage of S2000 you buy, prepare for an interior with the style and finish of a late '90s, rather than late noughties car. It's no biggie—this car isn't about luxury—but it does mean there's some fragility built in. If an aftermarket audio system has been fitted, for instance, the original clips beneath the Feng Shui-friendly stereo flap might have snapped beyond any usefulness.
But otherwise, it's quite a cozy place to be. Pop the roof down at any opportunity, even if it's nippy outside. It folds up and down swiftly, and with the windows up and the heating on, you'll be warm enough.
And have fun finding the fuel filler cap release and 'the secret compartment.' We won't spoil the fun and reveal their locations here.
Is it easy to maintain?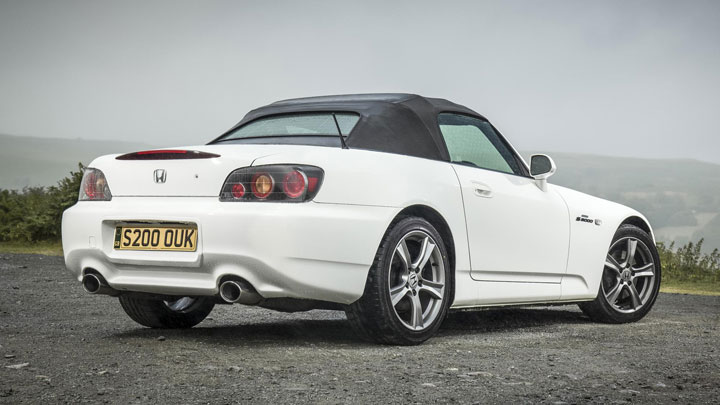 The engine should be reliable, but needless to say, you want one that's been looked after. There's no real way to tell this other than scoping out how much of an enthusiast the previous owner is, but with the S2000's high-revving VTEC engine desiring frequent oil changes, you want to know its thirst has been respected.
If oil levels are low, the car's ECU is meant to stop the VTEC kicking in, so if you test drive a car that refuses to go north of 6,000rpm, it could need a top up. A refill should reset the fault code, but it's a potential sign the car has not been properly maintained. On the whole, owners report S2000s actually being pretty cheap to run, particularly when it comes to fuel economy.
A common fault is a ticking timing-chain tensioner, the only real blight on the engine's otherwise impeccable reliability record. Some owners recommend fitting a replacement part from third-party specialists, rather than Honda's own, which can prove brittle.
Bodywork wise, it's worth being mindful of rust, both before and after buying an S2000. Honda skimped on underbody seal, apparently to keep the car nice and light. It'll be lighter still when its panels turn to dust.
So get down on your hands and knees and have a look underneath to see if there's any corrosion. Find out if previous owners have applied underseal through the car's life. And when you do buy a nice, uncrusty car, be sure to get some protection applied yourself if you're going to use it all year round. Which you really should.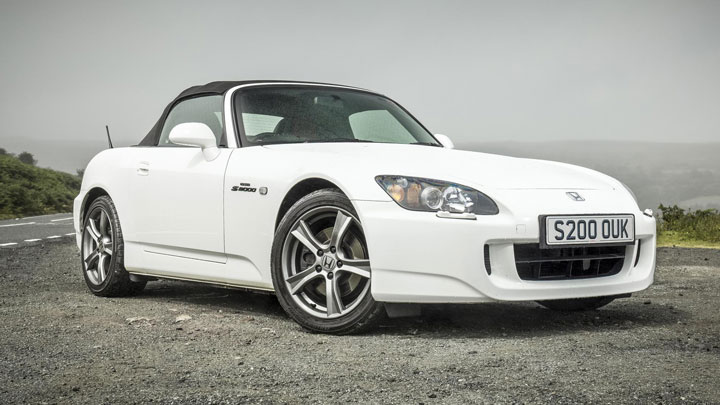 Oh, and as a soft-top car, make sure the roof folds up and down as it should, and that it doesn't leak. If it's a dry day when you inspect that car, then have a good prod around the interior to check for damp. And if the S2000 you're looking at is a GT spec model, then it should have a body-colored hard top with it too. Make a point of asking if it's not present…
Final thoughts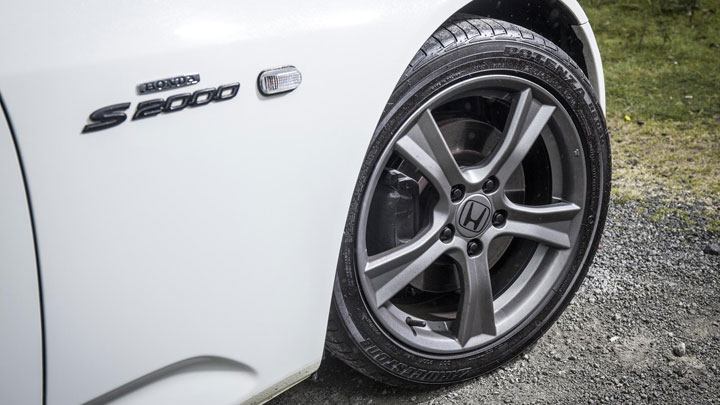 Test drive any S2000 and if you're not familiar with rev-hungry Japanese cars, we doubt you'll be won over immediately. More than anything, this Honda takes time to wriggle its way into your affections. As an ownership proposition, though, we'd argue that's perfect. Who doesn't want a car that reveals facets of its character over time, rather than all together in one, instant hit?
And in an age of turbodiesels, many of you reading this have never seen 6,000rpm in a car. Given just how exciting that figure—and beyond—proves here, that's quite sad.
Some drivers, particularly those who've passed their test recently, will never experience keeping their foot down until the redline in a naturally aspirated car. So if you get a chance to drive an S2000, grab it. And if you get the chance to buy one, seriously consider it.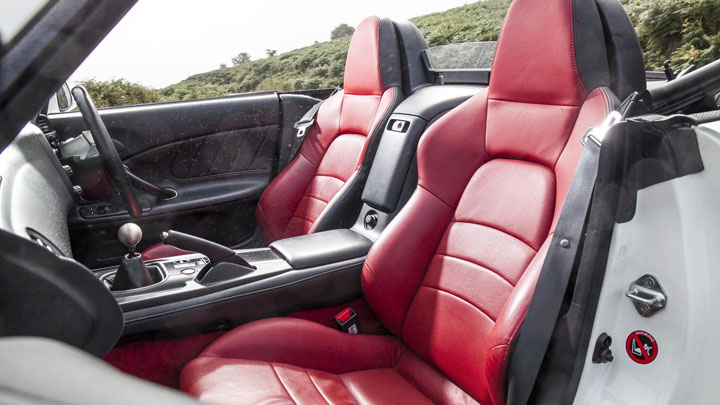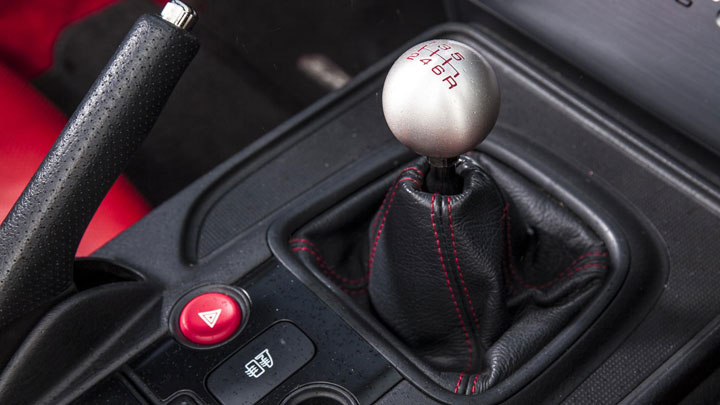 NOTE: This article first appeared on TopGear.com. Minor edits have been made.