What happens when you wreck or scrap your vehicle? Say you got into an accident and while you came out relatively unscathed, your vehicle is now a total loss. If you happen to have the foresight to have insurance that is cooperative, good for you. You get paid the value in your policy and the car now becomes your insurer's problem.
If, however, you do not have insurance, that is where the issue lies.
The law is quite clear. Section 5 of Republic Act No. 4136, which took effect way back in 1964 is categorical: "All motor vehicles and other vehicles must be registered." The purpose of this is to ensure that the owner of a vehicle is always identifiable in case of any accidents or untoward incidents that require such to be found out. This means that every year, we have to pay registration fees and register the vehicle with your local Land Transportation Office (LTO).
OTHER GUIDES ON MOTOR-VEHICLE REGISTRATION:
How to transfer car ownership in case of the registered owner's death
Driving an unregistered vehicle? Here are the fines and penalties
To not be held liable for these fees, and once you have determined that you do not want to keep your vehicle as a running vehicle on public roads, it would be wise to avail of the LTO's storage service.
Continue reading below ↓
Recommended Videos
It should be noted that while the Land Transportation Franchising and Regulatory Board (LTFRB) has specific rules on the scrappage of "for hire" vehicles in LTFRB-LTO Joint Memorandum Circular No. 001, Series of 2021, there are no clear rules issued by the LTO when it comes to scrapping private vehicles.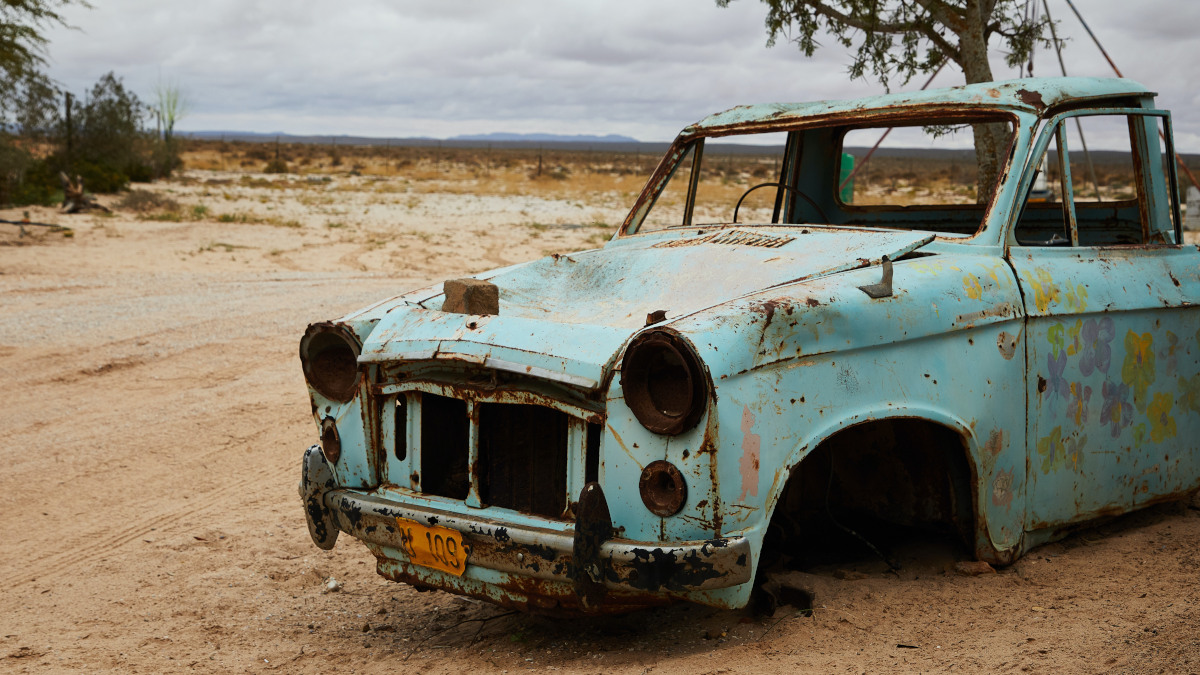 We feel that it is mainly due to how rare it is for inventive Filipinos to totally scrap a private car (most would instead opt to sell the car in parts, or restore it despite major damage). Thankfully, there does exist a process to store a car and surrender the license plates to avoid any delinquency in payments of registration fees.
Taken from the LTO website, owners may approach an LTO District or Extension Office with their original Certificate of Registration (or in its absence, an affidavit of loss) and their motor vehicle plates in hand to store a vehicle (specifically, its plates). Once stored, such a vehicle cannot then be used on public roads, but at the very least, it means that the vehicle will not accrue any fees for the time it is in storage (or the time it has been scrapped).
OTHER GUIDES ON MOTOR-VEHICLE REGISTRATION:
Everything you need to get your LTO registration in order
Quick guide: How do I know when my car registration is due for renewal?
If by chance the car is needed to be used once again on public roads, the LTO does allow for reactivation from storage. One would have to bring an LTO Copy and electronically transmitted insurance Certificate of Cover, an original Certificate of Emission Compliance, and an Original Receipt of Return Plate and Licenses. Additionally, and crucially, it must pass a motor vehicle inspection with a valid Motor Vehicle Inspection Report. This means that the vehicle must have been restored to road-worthy condition. This would act as a renewal of your then stored motor vehicle registration and should allow for the retrieval of the plates that you have had stored.
The important lesson here is to know exactly what you will do with a dilapidated or accident-damaged vehicle. It is only once you know what you want to do that the next steps can be clearly outlined based on the processes provided by the LTO.
Top Gear Philippines is now on Quento! Click here to download the app and enjoy more articles and videos from Top Gear Philippines and your favorite websites.