Vans aren't the type of vehicle you would normally associate with the art of drifting. To put it simply: They're just not built to do such a thing.
Then again, ideas as absurd as a drifting van come to life every now and then—just take a look at the Hyundai iMax N from Hyundai Australia. It's basically a beefed-up version of the Starex with a 3.5-liter twin-turbo V6 generating 402hp and 555Nm of torque. This is what the guys from Down Under call the 'drift bus.'
The engine is mated to a 'Hyundai-developed' eight-speed automatic transmission that sends power to the rear wheels. Oh, and speaking of wheels, this drift bus sits on 19-inch alloy rims that you might recognize from the i30 N. Of course, performance tires are equipped here.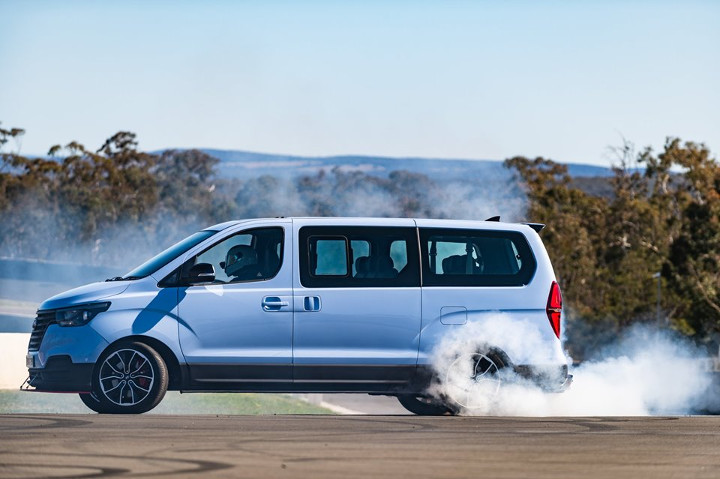 The interior boasts Hyundai N Performance goodies, too, with an N steering wheel and sports seats. The rear seats have also been stitched with matching suede and leather to boot.
ADVERTISEMENT - CONTINUE READING BELOW ↓
"What are the rear seats for?" Good question: They're actually meant for people. Hyundai claims the iMax N achieves a perfect 50-50 weight distribution with eight people on board. So, in case you want to drift around town, bring your friends with you for an even better ride.
We kid, we kid. Do this on a track, people. But we're serious about bringing your friends to drift with you—that's actually possible. If you're not buying it, then you can see for yourself and watch the drift bus in action—with eight adults for passengers—by clicking play on the embedded video below:

Basically, what you just saw is a family car on weekdays that can double as a toy car on the track during the weekends. Talk about getting the best of both worlds.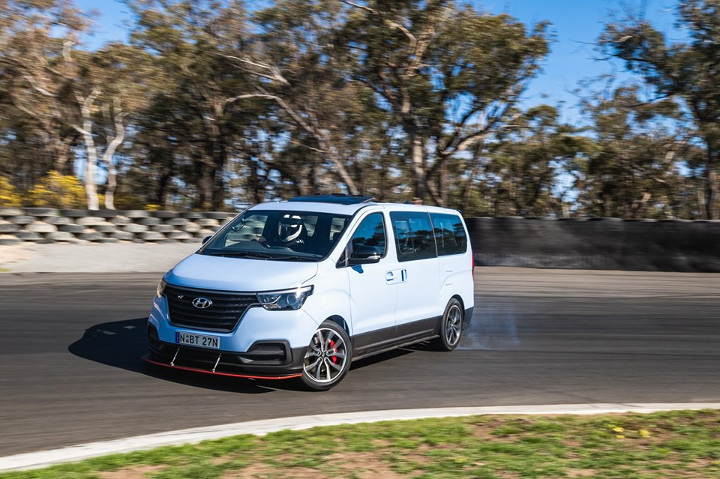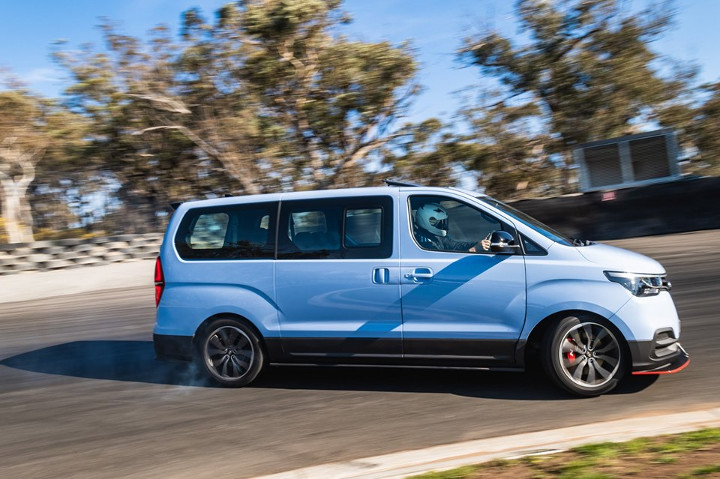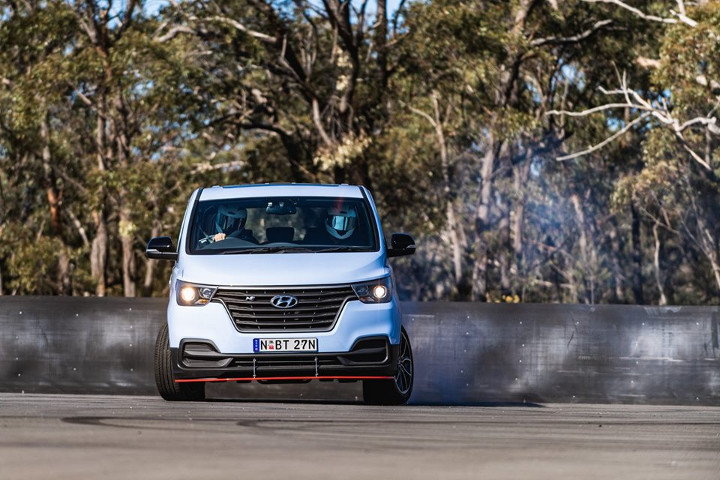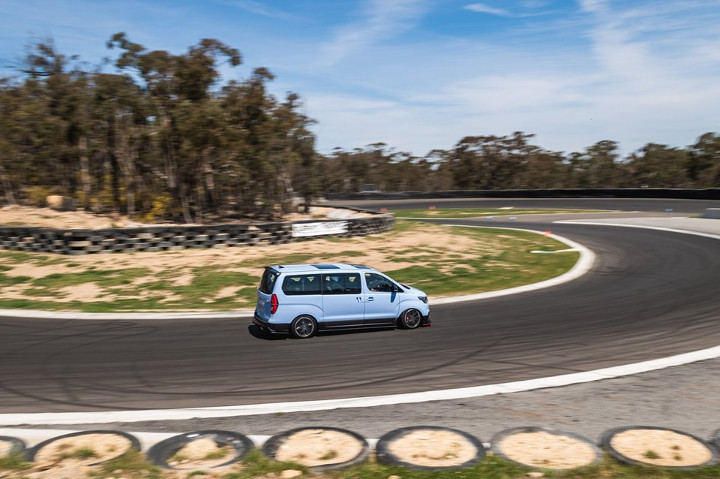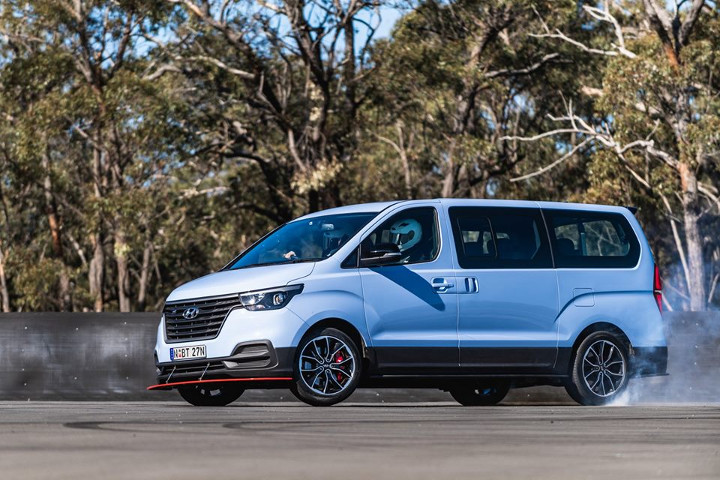 ADVERTISEMENT - CONTINUE READING BELOW ↓