Hyundai's new pickup has made waves around cyberspace since its unveiling. No surprise, really, because apart from the fact that the Santa Cruz is Hyundai's first-ever truck, this compact ute's styling can no doubt turn heads.
But with all the N and N Line models that Hyundai has released over the past year or so, it had us wondering: What if Hyundai actually built a Santa Cruz N? Well, Brazil-based artist Kleber Silva has given us an idea of what that might look like.
Silva, who goes by the handle KDesign AG on Behance, has rendered his vision of a Santa Cruz N model. The design isn't as wild as some of you might be expecting, but that's actually not a bad idea.
You see, Hyundai's N models don't necessarily look that different from the vehicles they're derived from. The recently-unveiled Kona N, for example, retains the standard Kona's overall shape. What it gets are sporty colors and accents and, of course, a big boost under the hood.
The same tweaks have been given to this Santa Cruz N concept.  The front and rear ends have been untouched, but the exterior now features a sportier red finish. It also sits on snazzy new wheels that look a lot like that of the Sonata N Line's.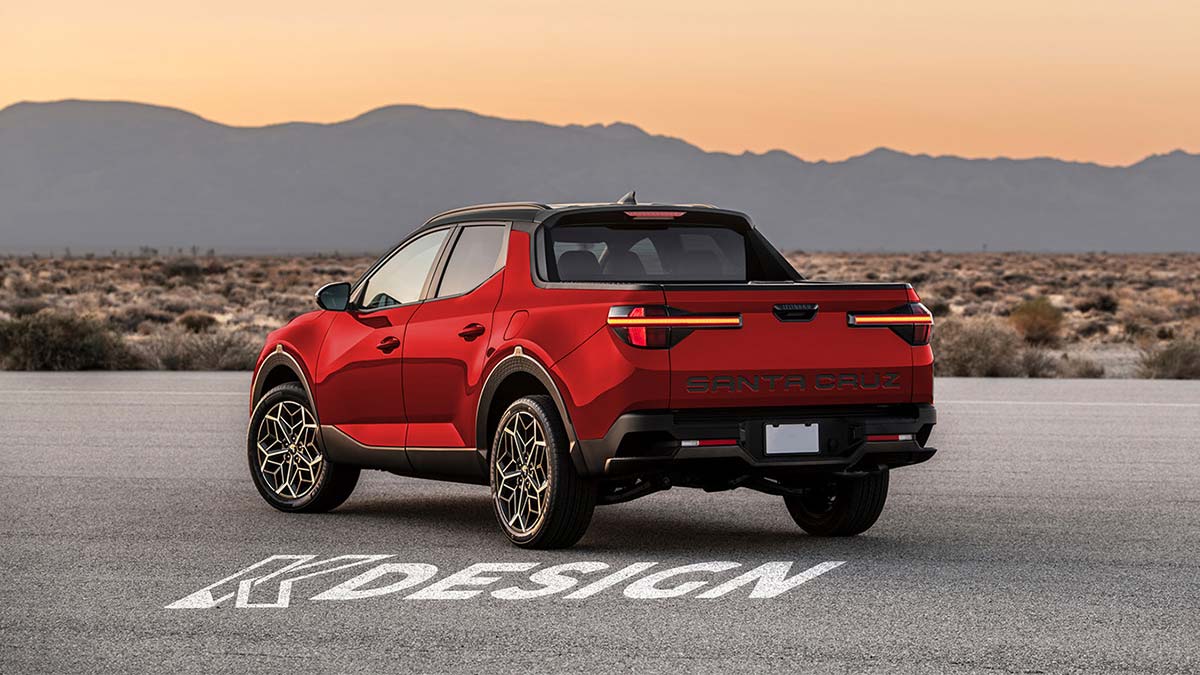 The artist didn't give any possible specs for this truck, so we'll just have to imagine what kind of engine we can fit here. Something stronger than the 275hp, 420Nm 2.5-liter turbocharged four-banger on the regular Santa Cruz, perhaps? Man, imagine how a small truck like this would drive when given an even more potent powertrain.
So, should Hyundai consider building a Santa Cruz N, too? Tell us what you think in the comments. While you're at it, give us your thoughts on a possible engine option for this N model, too.