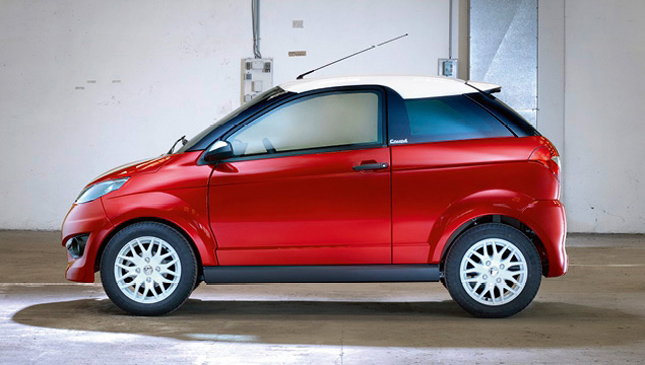 We've all had our rants about bad drivers that we share the road with on a daily basis. They come in all shapes and sizes: taxis, jeeps, buses and even motorcycles and fellow car owners who don't give a hoot about their fellow motorists. All of these people make life a harrowing nightmare on the road.
But did you know that in France, drivers are actually more daring and brazen? Over there, driving without a license isn't a problem. This is made possible by a little two-seat hatchback known as VSP, or Voiture Sans Permis, which literally means a "car without license." The smallish city car can be driven by anyone aged 14 and up provided they know how to operate a vehicle.
Take note that we used the words "operate a vehicle" and not "drive." Keen observers will note that there is a difference between the two--the latter refers to having more road sense and courtesy. In other words, one may know how to work the gears, yet be as rude as that taxi driver who won't give way, even if he sees your car's nose already in his lane.
If you think that these cars are a rare occurrence in France, you're wrong. Many VSPs roam the streets, especially on Thursdays, which is market day in the city. Many wives, who don't really know how to drive, come out to shop and load their VSPs with produce and other cargo. And they merrily go about their way at a leisurely (and supposedly safe) 45kph, the car's top speed.
ADVERTISEMENT - CONTINUE READING BELOW ↓
Apart from youngsters, seniors and the like, drivers who have lost their license due to various violations have likewise taken to getting into one of these cars. For those who have had penalties for drunk-driving and speeding, or been involved in an accident, this is much better than taking public transport. And speaking of young kids, the new breed of VSPs sold at dealerships like Aixam, Ligier and Microcar now have air-conditioning, a stereo and a reverse camera for as little as $10,000 (P460,000).
As if the price isn't tempting enough, there have even been stories of salesmen who sold a car or two to people who didn't have insurance, yet were still deemed worthy to get behind the wheel. This was determined, by the way, after a brief "road test" where they brought back the car in one piece.
Do we want such a car in our market? Truth be told, maybe not. As tempting as it is, we already have enough bad drivers on the road. And we're talking about folks with licenses, mind you.
ADVERTISEMENT - CONTINUE READING BELOW ↓
Recommended Videos