During our recent visit to the 2019 Tokyo Motor Show, our hosts, Toyota Motor PH and Lexus PH, decided to give a very special treat by bringing us to Intersect by Lexus for dinner and few drinks.
"Intersect by Lexus is our way of introducing the brand through a curated space," says Carlo Ablaza of Lexus PH. The venue embodies the brand's design values through its carefully designed exterior and interior. It's a place where visitors can experience Lexus through design, quality materials, and first-class craftsmanship.
There is a special room in the basement that houses Akio Toyoda's whiskey collection, too—the man visits the place often to unwind. And all the materials used to furnish and decorate Intersect are used in actual Lexus models. The tables are even made of carbon fiber.
And then there's the bathroom. Take a look at it here: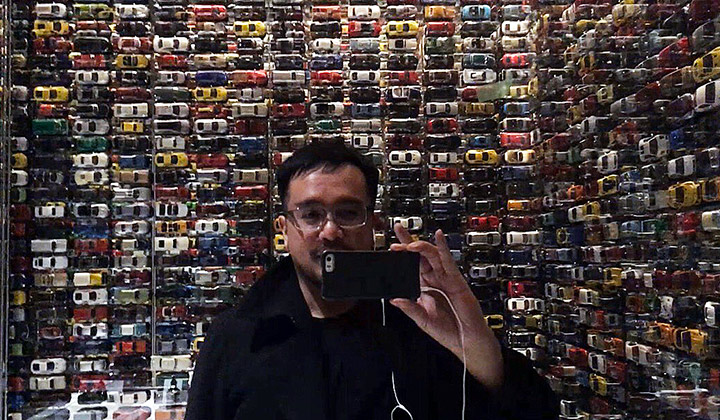 The walls are lined with diecast cars pretty much from floor to ceiling. And if you look hard enough, there's an LFA signed by Akio Toyoda himself.
How cool is that? See more by clicking play on the video above. And if you find yourself in Tokyo, do drop Intersect by Lexus for a dose of design excellence, great food, and perhaps the most photographed bathroom in Japan.
For more of our 2019 Tokyo Motor Show coverage, click on the 2019 Tokyo Motor Show tag, and check out #2019TGPtokyomotorshow on Facebook, Instagram, and Twitter.