Want to become a car designer? Ian Callum, design director at Jaguar, sent a letter at the age of 13 and hasn't looked back. Over to Ian…
Fifty years ago, I sent a set of drawings to Jaguar's vice president, Bill Heynes, of what I thought the next Jaguar should look like. I used to write to a lot of car companies asking for brochures and such, but it was only Jaguar I sent pictures to. I knew I wanted to work for Jaguar, even back then.
I was getting to that stage at school where I was having to decide subjects and it was difficult to find a way into car design. I wrote asking for advice. On March 1, 1968, Bill replied. On March 1, 2018, 50 years later to the day, we unveiled the I-Pace.
Continue reading below ↓
Recommended Videos
Nowadays it's a much clearer path to get there. There are two or three specialized courses in the UK. But growing up in the 1960s, the only one was in California. I did apply to go there before I went to Glasgow School of Art, and I was going to get endorsed by Vauxhall, but I didn't have any money!
I now get letters and drawings myself, one or two a month. I use my drawings from age 13 as a kind of datum, to see how people are relative to where I was at that point. Though some of the best designers don't pick up a pencil until they're 18, but they're the ones with natural ability and creativity. I try and respond to all of the letters. The effect of me getting a reply to my letter back then was so powerful.
We can do stuff on computers now without having to draw, but I think the process of ideas from the mind to the pencil is very important. I don't have to see many drawings to get a sense of someone. I look for ideas, and a sense of detail and beauty.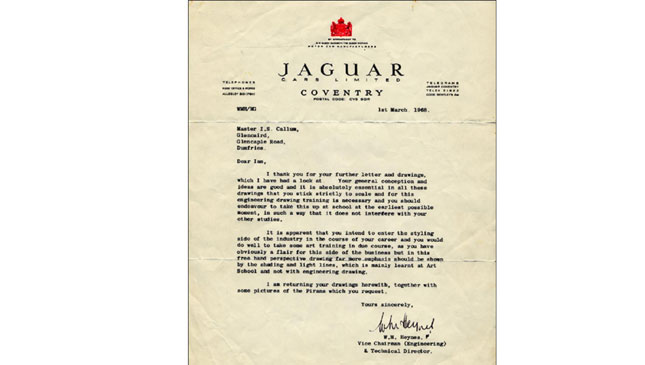 You start off by emulating other designers, trying to capture the essence of what you see around you, then you try and create and develop from that. Like learning a musical instrument by emulating your favorite artist. Then by about your 10th year of design you'll have stopped looking at what's around you, and just try and get ahead in your own way.
For me that point was my latter years at Ford, or when I started at TWR. Before that I was so enamored with car designers around the world, I tried to emulate them, but to catch up with them and overtake them was always an ambition. Certainly, with the 2001 Aston Martin Vanquish I was in a comfortable place doing my own thing entirely, not beholden to anyone else. When you find your own place, it's the best place to be.
I find that young designers do tend to be disparate and eclectic in their ideas. When I was growing up, the categories of cars were very strict. Young people now want to create new genres--stuff that's different from the status quo. The electric car is very relevant and for many people, that's the only future there is.
I had more freedom designing the new Jaguar I-Pace than the Vanquish; being an electric platform you're not tied to a strict package of mechanical layout. It's very demanding to design a new genre of car, but it's exciting and I feel very privileged to have designed something that sets us into a new era.
The I-Pace is a design I've wanted to do for a while, this idea of a cab-forward family sedan or SUV, but with a conventional drivetrain it wasn't possible. I had this in the back of my mind for a while and the electric platform allowed it to happen. I hadn't told my team, but I already had sketches of it, just waiting for the right platform. But I'm very much part of a team, I throw in my initial ideas and direction, but they're the ones who run with it.
We all talk the same language, we all get on well. I have about 45 creative designers and above that, Jaguar Land Rover has about 800 people in design. Our disciplines range from creative designers--the ones drawing--to surface developers, clay modelers, and CAD modelers. There are so many different areas for budding designers to get involved with.
There are cars in my portfolio that really mean a lot to me. The Aston Martin DB7, because it kicked things off for me, and I still love the Vanquish. The first XF, because it started to turn the design ethos of Jaguar around, the F-Type for obvious reasons, and the I-Pace, which is the biggest change we've made in years. I'm very pleased with that.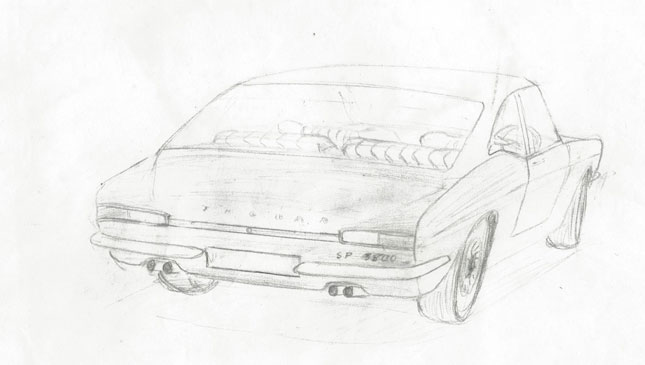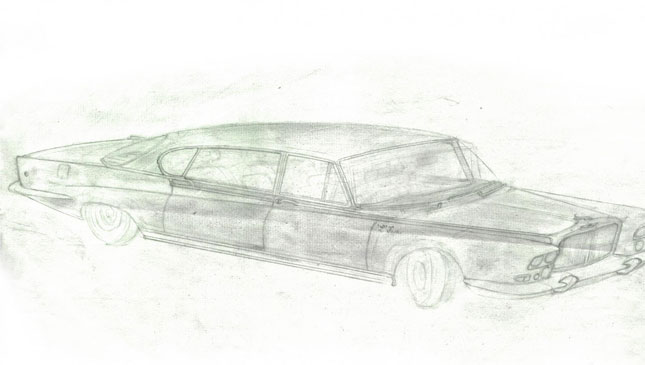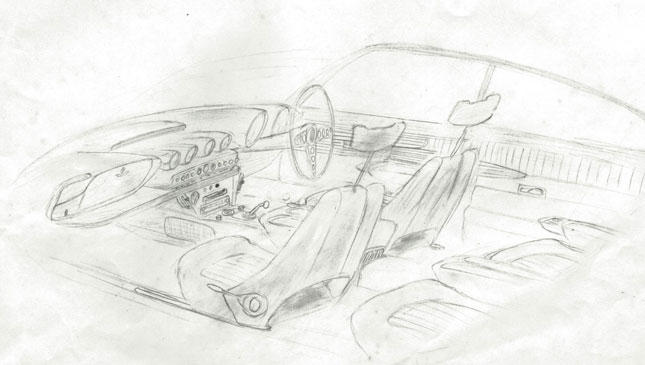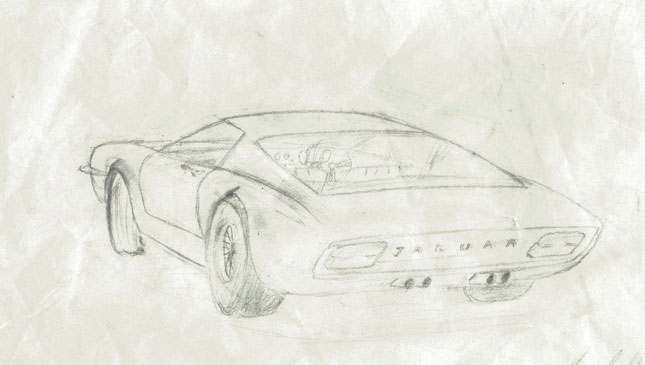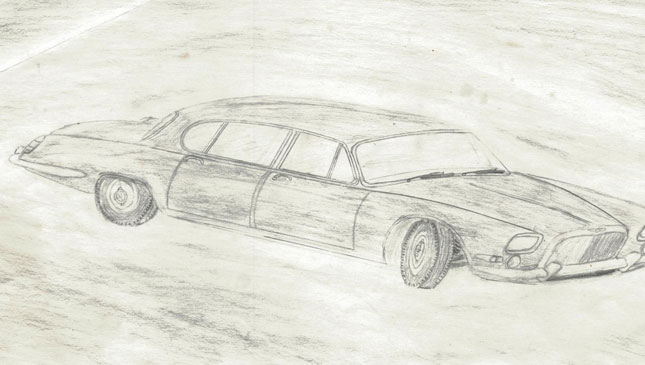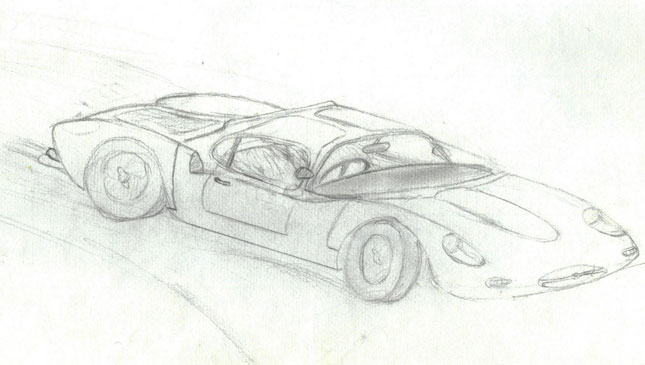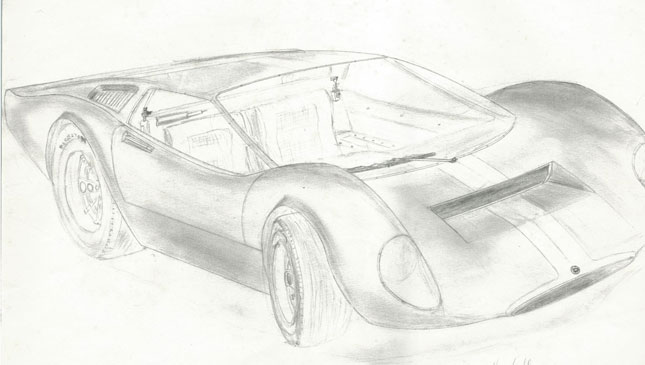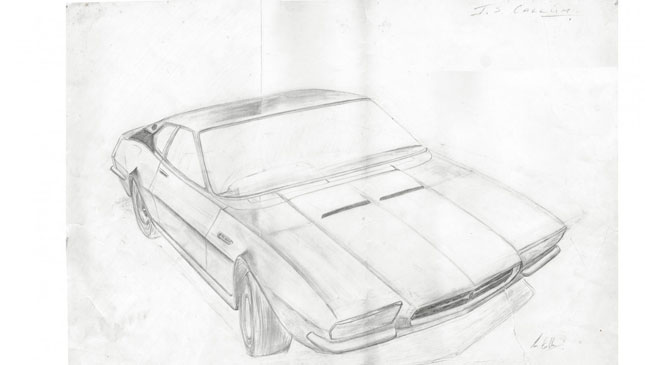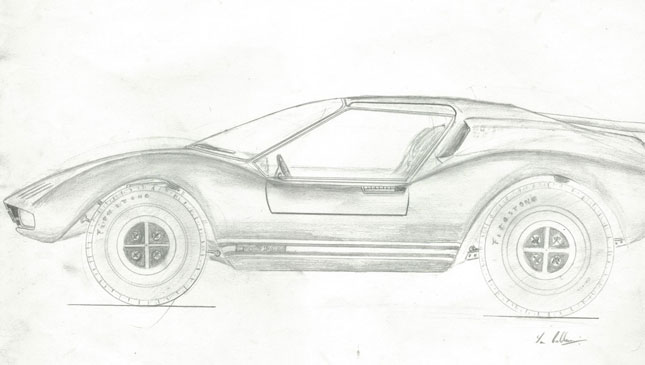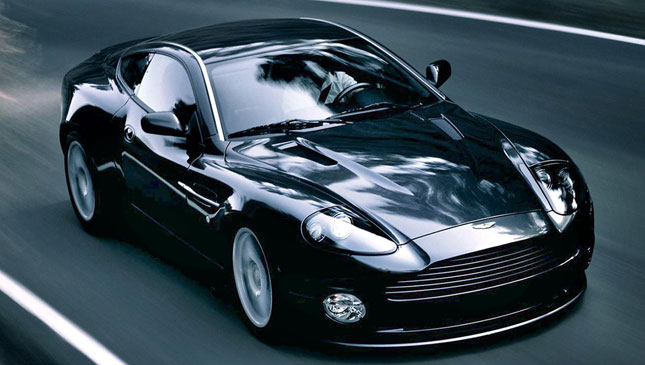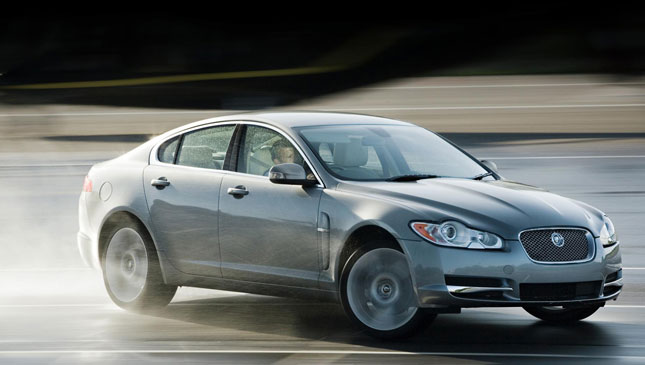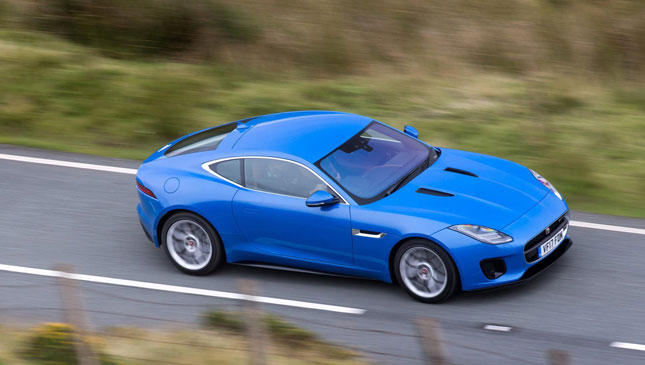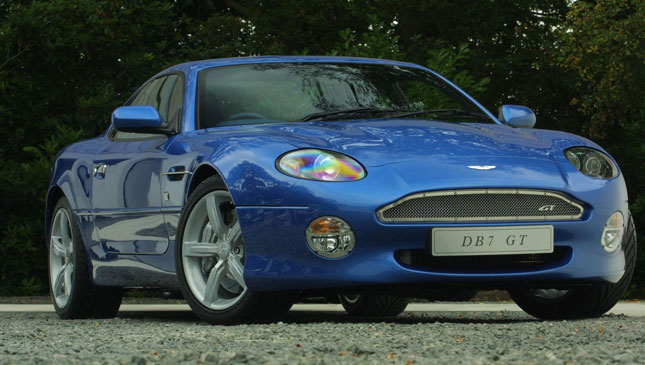 NOTE: This article first appeared on TopGear.com. Minor edits have been made.