On screen, you may know him as the Aquaman or Khal Drogo from HBO's Game of Thrones, but behind the scenes, 41-year-old American actor Jason Momoa is actually just a typical (sort of) family guy and a loving husband.
How do we know? Well, Momoa recently uploaded a video on his social media entitled "MY WIFE'S FIRST MUSTANG." It shows how he surprised his wife Lisa Bonet with a fully restored 1965 Ford Mustang—the same one Bonet first bought when she was just 17.
Now, as far as restoration projects go, this 'Stang is quite the masterpiece. No figures were handed out nor were any of the specifications discussed, but seeing how the battered rust bucket of a car—not to mention the flooded engine—was brought back to life was enough to say that the guys from Divine One Customs did an incredible job with it.
ADVERTISEMENT - CONTINUE READING BELOW ↓
After the painstaking restoration process, which you'll also see in the clip, the Mustang was brought back to its former glory. It may now be even better than it was some 40 years ago. The exterior black finish, the intricate and masterfully redone interior, and the pristine engine bay—the execution was solid, and it's something any gearhead will surely appreciate.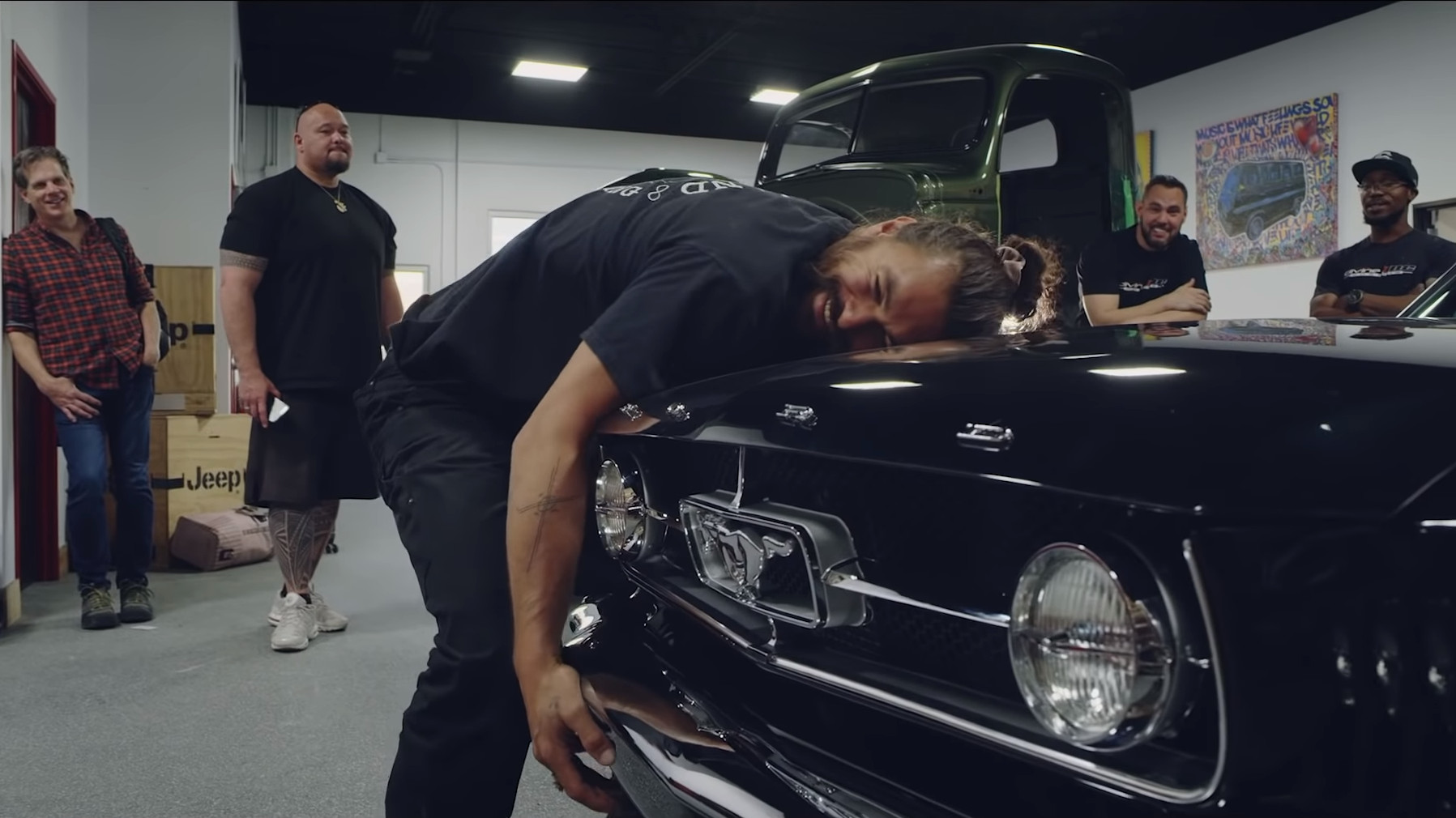 ADVERTISEMENT - CONTINUE READING BELOW ↓
Recommended Videos
To cap it all off, Momoa even wrote a heartfelt introduction for the feel-good clip. We've gone ahead and added in the excerpts below, so read on read on:
"That first love. The cruise by a lonely beach with the top down and saltwater air…feels like dancing over the ocean. It's the first car. Bought with love and a smile, the car that gave you a life of incredible destinations, where boundaries and limitations fade in the rearview. The open road became a mirror to your soul, and you find yourself out there—behind the thunder in the pipes and a few hundred horsepower…
"I know we can't relive the memory, but maybe we can rebuild one."
What did Bonet have to say about her husband's surprise? We'll leave you to see for yourself. Below is the actual video from Momoa's YouTube channel—enjoy.
ADVERTISEMENT - CONTINUE READING BELOW ↓