Remember the viral Jeep Wrangler that took on waist-deep flood in Valenzuela City and emerged unscathed? Well, Jeep Philippines tracked down its owner to thank him for showcasing its product's capabilities on social media.
The owner, who asked that his name be withheld, said he was on his way home when he encountered the flooded street last month. He had been stuck in traffic for 30 minutes when he noticed some cars trying to plow through the floodwaters, only to chicken out after realizing they wouldn't make it through.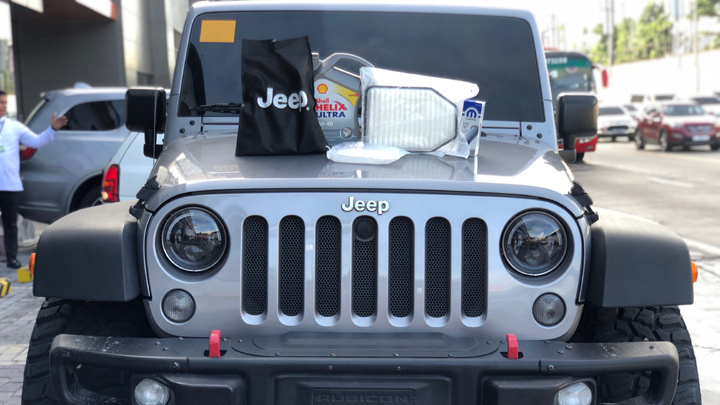 "May mga sasakyan sa unahan ko pero umatras sila at umalis sa pila. Hanggang napunta ako sa harapan," he recounted. "I thought, ang lakas ng ulan, so hindi ko muna tinuloy (na makatawid sa baha). Mga 30 minutes kami na-stuck sa traffic."
Continue reading below ↓
Recommended Videos
The logical thing to do upon being presented with this challenge is to follow the lead of the cars before him and find an alternate route. But this dude wasn't behind the wheel of a run-of-the-mill subcompact sedan or crossover—this is the Wrangler we're talking about. He knew what his ride was capable of.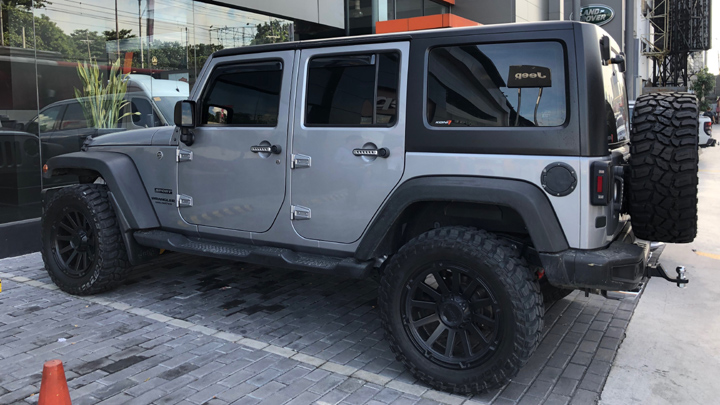 "Nung tumigil yung ulan, nakita ko yung mga bike dumadaan, parang nasa gulong lang ng mga bike ang taas ng tubig. Then ayun, dineretso ko na," he narrated.
The owner was actually surprised at the reception he got after emerging on the other side of the street. According to him, he just wanted to get home. "Hindi ko naman purpose na magpasikat or what. Gusto ko lang talagang umuwi at ayaw kong ma-stranded," he insisted.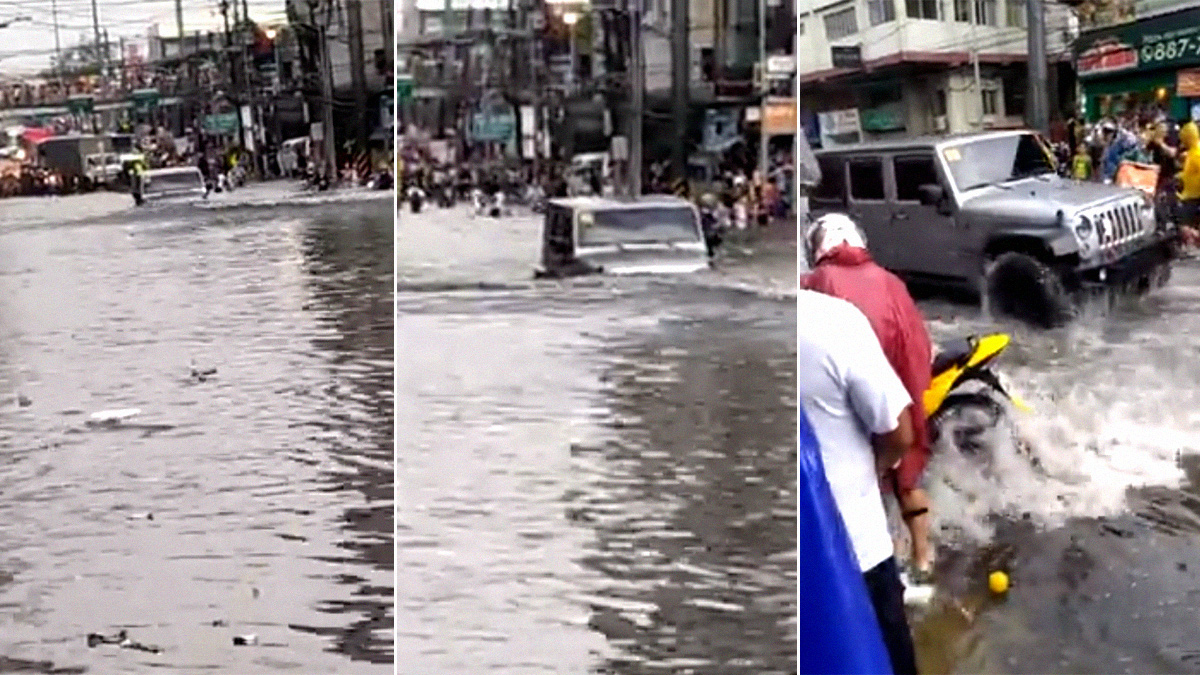 His advice for other Jeep Wrangler owners? Aside from trusting your ride, he said it's important to keep your vehicle in proper working condition in case a situation similar to this presents itself: "Advice ko talaga for Jeep owners is that ingatan nila ang sasakyan nila. Do regular checkups and maintenance."
This is the perfect example of why people go for SUVs and pickup trucks over other types of vehicles. Would you have the balls to do the same with your ride if faced with a similar challenge?